Chandler Riggs isn't bitter about his character Carl getting killed off The Walking Dead, but he was surprised when showrunner Scott Gimple broke the news to him last year. "We were doing rehearsals for (Episode 806) and then, after the rehearsals, Scott Gimple brought me in and then told me, he said, 'That's why you kind of act weird after you trip, because (the bite) happens,'" Riggs said at a Q&A panel at Fandemic Tour Sacramento over the weekend (reported by Comicbook.com).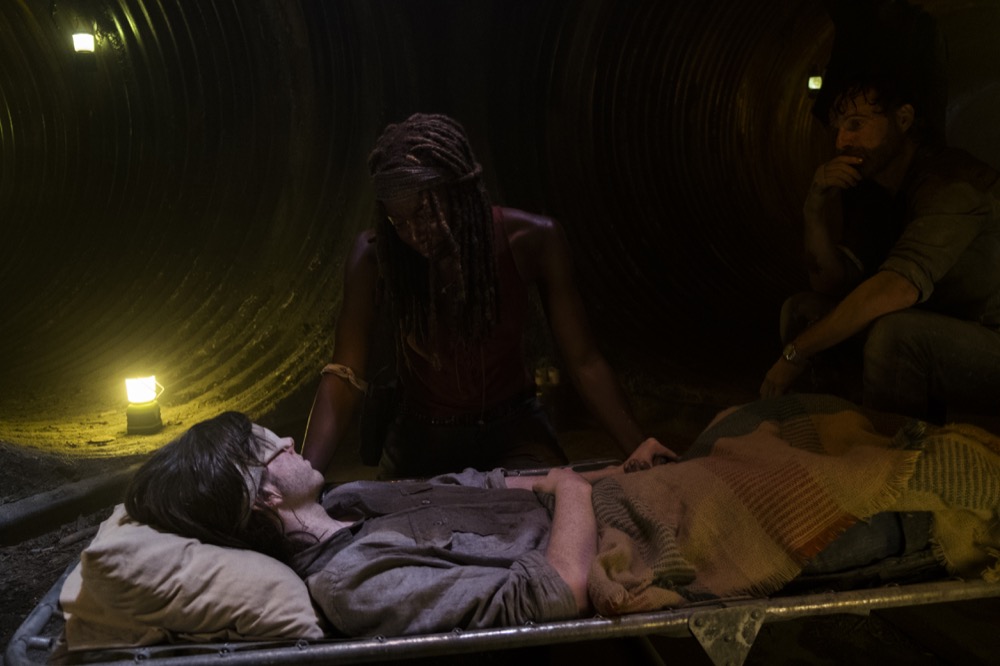 Fans were surprised to see Carl Grimes' storyline conclude after a seemingly unnecessary run-in with walkers, but that's how unpredictable life can be in a zombie apocalypse. The Mid-Season Premiere featured Carl dying from his bite wound in the sewers under Alexandria as Negan carried out a massive attack above.
But it turns out that Riggs didn't know about all the action happening around his death. "I'm gonna be honest, when Scott told me how it happened, he didn't mention the whole 'Saviors blowing up all of Alexandria' thing," Riggs said. "He just kind of said I went to hide in the sewers and just die. I was like, 'man, that does not sound cool at all.'"
Thankfully, it wasn't long until Riggs was given contextual reassurances about Carl's death. "But then, when I read episode eight, and I was like, 'oh, okay, there's huge explosions, there's solar panels being blown up, churches blown up, houses exploding,'" he said. "I was like, 'okay, that's pretty cool, I'm satisfied.'"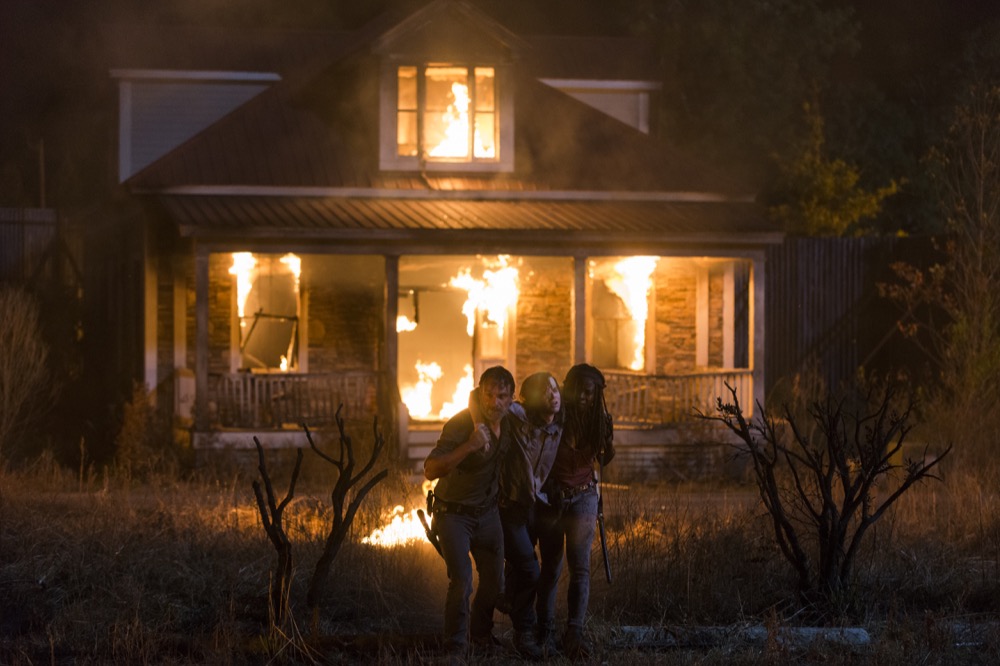 Although Carl's death came as a shock, Riggs is at peace with the way his character left the show. "It's more like an innocent way to go out," Riggs said. "That's kind of what Carl is really embodying in these last two episodes and really just kind of sums up Carl as a whole and proves that he knows that there is something after the war, it's not just killing and killing and killing and killing. There's got to be some sort of hope for Judith and for Maggie's baby and everyone." That hope will (mostly) be realized when The Walking Dead returns for Season 9 this Fall.
---
Catch more of Chandler Riggs' quotes from the panel over at Comicbook.com. Do these new revelations make you think about Carl's death differently or the same? Let us know in the comments.