Andrew Lincoln is returning to The Walking Dead universe as Rick Grimes in three spin-off movies. The Walking Dead's Chief Content Officer Scott Gimple officially announced the news on Talking Dead following Andy's last episode on the AMC drama. "This is not going to be the end of Rick Grimes' story," Gimple said. "We're going to continue telling Rick Grimes' story in a series of AMC original films. There's a lot of story to tell."
He added, "It's going to show a different corner of the world. It's going to show a different situation that Rick is involved in. These are going to be shown on AMC, but they are going to have the scope of featured films. "And we're going to be seeing an epic story told over years," Gimple said. Additionally, he said they would be creating several movies and series outside of Rick Grimes' story, like specials and digital series. "You're going to see characters that are dead and gone…we're going to see different stories of future characters…we're going to see all around the world. We're going to see the past, the future…"
Quick spoiler: in this week's episode Rick was saved by Anne and flown away in a helicopter after surviving a near-fatal rebar puncture wound and bridge explosion. The episode then jumped far ahead in time, briefly introduced us to Magna's group from the comics, and revealed Judith had aged at least four years.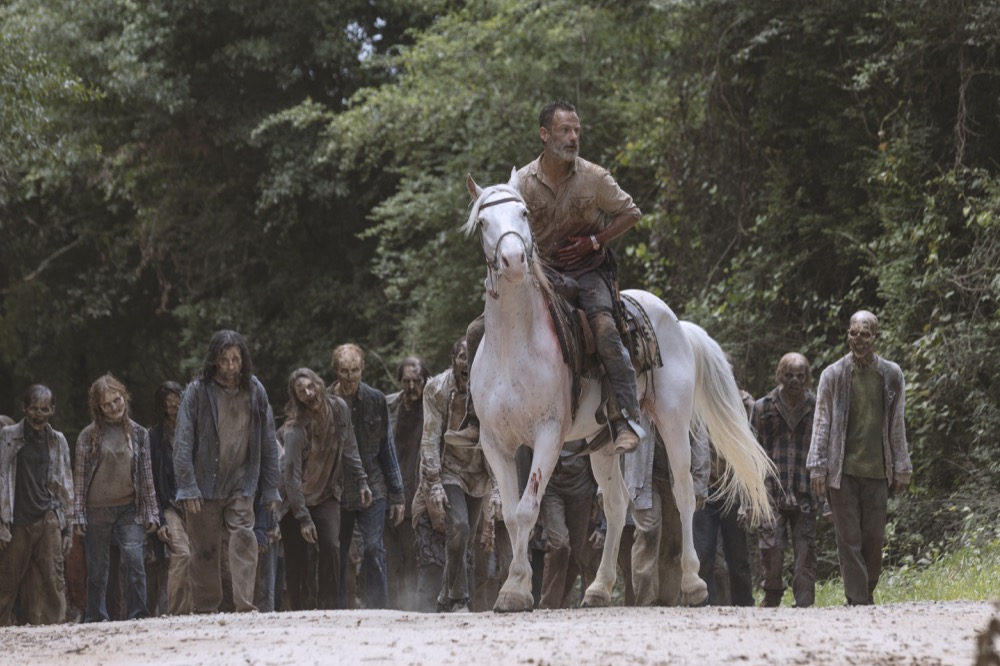 Back in March The Hollywood Reporter asked Gimple if he had plans of expanding The Walking Dead universe beyond Morgan's crossover into Fear, and he said, "We have a bunch of different things in mind. Some things that are really complimentary to the stuff we're doing now and some stuff that's far afield and very different."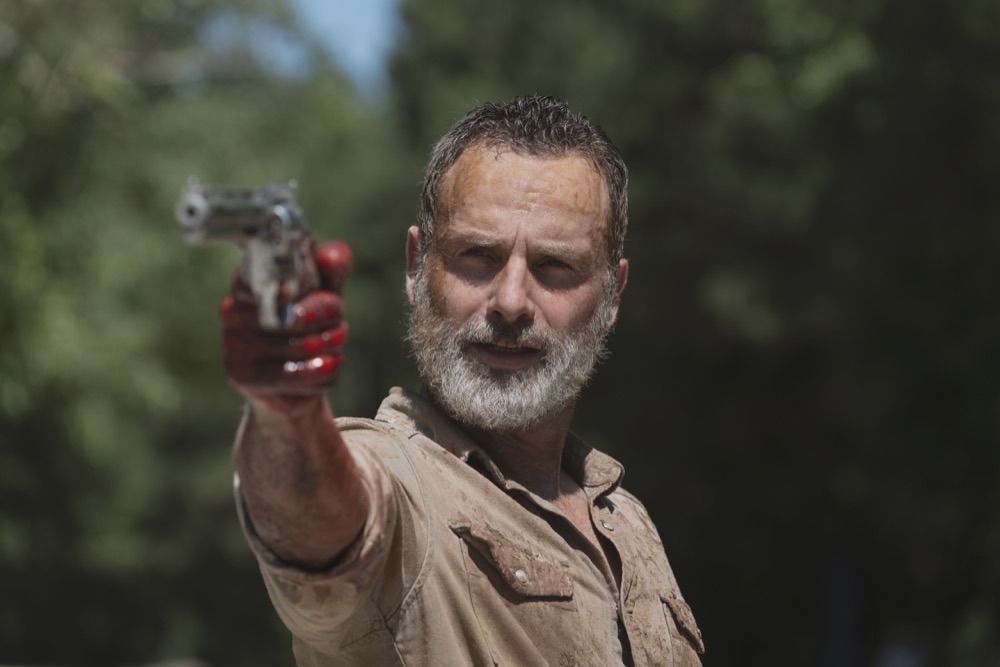 In September, AMC Networks' President and CEO Josh Sapan said at a Goldman Sachs Communacopia Conference, "The Walking Dead is a universe…and we have a plan to manage over the next decade, plus. That plan is a careful plan to respect the world of the fans of that world." Who knew that would translate into movies with the original cast?!
---
Now that we await more details of the movies – how are YOU reacting to the news? What stories do you want to see told? Tell us in the comments below!