The Walking Dead's new fan favorite character isn't even human. In Episode 907 we were introduced to "Dog," Daryl's canine companion who has accompanied him during his self-imposed isolation. Fans instantly fell in love with Dog while simultaneously recalling The Walking Dead's track record with animals (*checks notes* it's not good). Whether it was Rick's horse, Eastman's goat, or Ezekiel's tiger Shiva, the show has not been kind to its pets. Below is Tabitha the goat and her soon-to-be-killer in the background. RIP.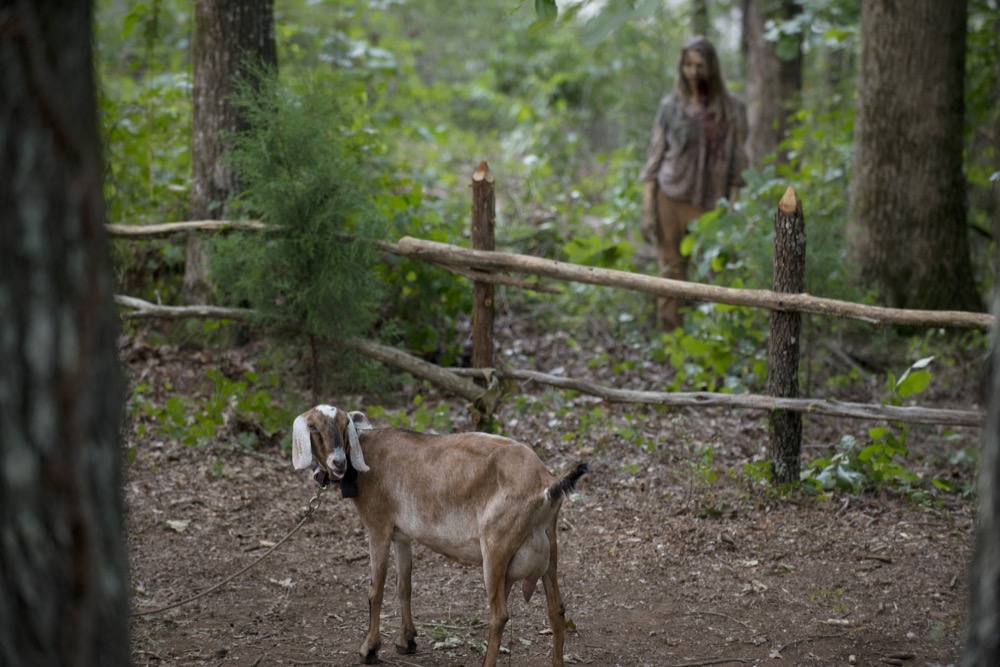 Well, the fans have had enough. So, they started a petition. A petition, now boasting over 54,000 signatures, to reverse the trend of animal deaths on The Walking Dead. Kelsey, a fan who started the "Please Don't Kill Dog on The Walking Dead!" petition, worries "doggo could now be in danger of getting killed off in the rough world of TWD" and argues losing Rick and Dog in the same season would be too much. You know what else is too much? Enid eating a turtle out of the shell. OUT.OF.ITS.DAMN.SHELL. Here's the least gruesome image we could find from that episode: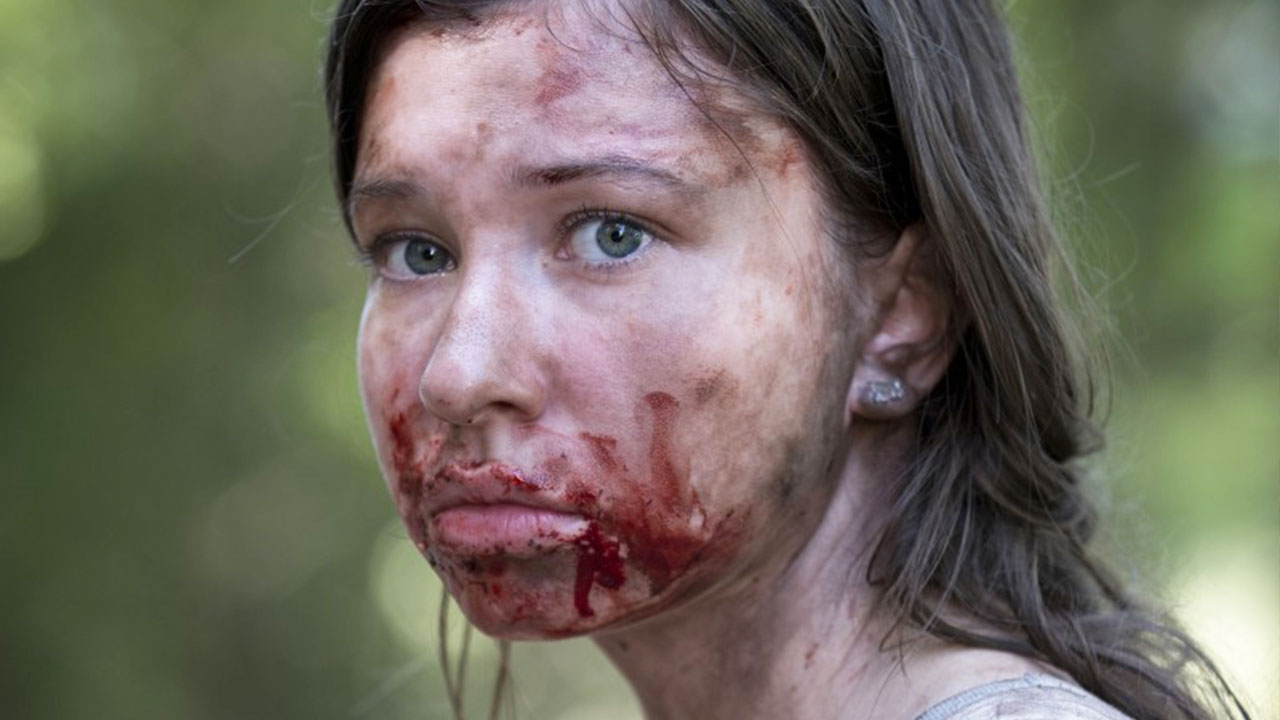 The Walking Dead is no stranger to fan petitions. Some in the past have urged producers to reveal who Negan killed before Season 7, re-think Rick's departure, and (one of our favorites) re-name Fear the Walking Dead to Clear the Walking Dead following Morgan's crossover onto the show.
Since none of these petitions have seen their desired outcome and the producers have never given in to fan pressure, why create a new one? Simple. WE MUST PROTECT DOG AT ALL COSTS. At least that's what the fans yell at us in every corner of the internet. While we can't promise that Daryl's dog will survive the axe, we can still direct you to this petition, which, let us be clear, will have little to no bearing on his fate. Still, it's fun to find love in a hopeless place.