Fear the Walking Dead has officially begun shooting their fifth season, which could air as early as Spring 2019. Fear's Twitter account made the news public earlier today:
And we're back! #FearTWD Season 5 is in production RIGHT NOW! Stay tuned for more news! pic.twitter.com/R6EKaJOAyx

— FearTWD (@FearTWD) December 3, 2018
As you can see from the clapper board above, Fear has brought back Michael Satrazemis to direct the Season 5 Premiere. Satrazemis is a TWD veteran who has so far directed 14 episodes of The Walking Dead (including "The Grove" and "Evolution") as well as 5 Fear episodes (including "Laura" and "No One's Gone"). Similar to Executive Producer/Visual Effects Mastermind Greg Nicotero, Satrazemis is usually tapped to direct some of the most impactful episodes of the series.
---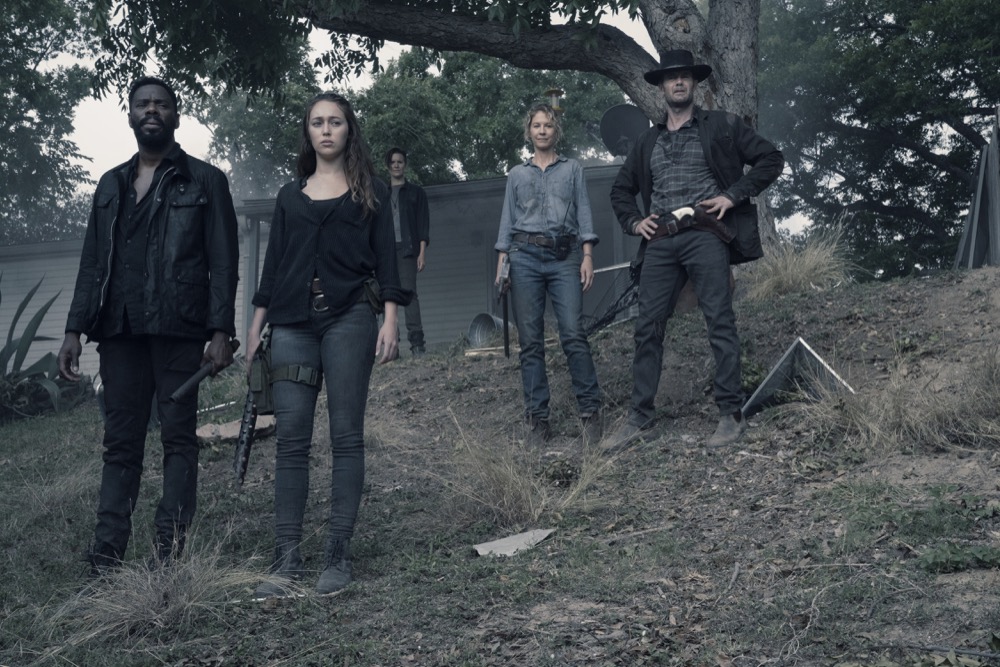 Season 4 left off with our heroes barely surviving an antifreeze poisoning and deciding to locate the survivors Althea interviewed on her tapes (could that mean Daniel?) You'll have to wait to find out, but in the meantime check out some recent social media posts from the Fear actors hyping up the new season:
---
What are YOU most looking forward to in Fear the Walking Dead's fifth season? Let us know in the comments!