"Good Out Here"
Flashback – Nick burns down his old crops and plants new ones in the hopes of creating a more self-sufficient community. Flash forward to him in the SWAT truck, where he's still holding Morgan and the others hostage. Althea attacks him and holds her hand knife to his neck and demands Luciana pull over. They spot a group of walkers on the road and Althea tells them to keep driving, but Nick escapes her grasp and falls into Luciana, who swerves the truck off the road and into a ditch.
Nick wakes up concussed and watches Althea, Morgan, and John take their stuff while walkers approach the truck. He passes out and remembers a time with him and Madison at The Diamond, and then comes to again. This time, he's outside the truck and the walkers lay dead around him while Strand, Alicia, and Luciana are tied up. John and Althea, on the other hand, can't move the truck out of the ditch. Luciana offers to lead them to a tow truck she saw in exchange for untying them. Althea reluctantly agrees but ties up Nick to the truck for collateral. Morgan agrees to keep watch over him while they locate the truck.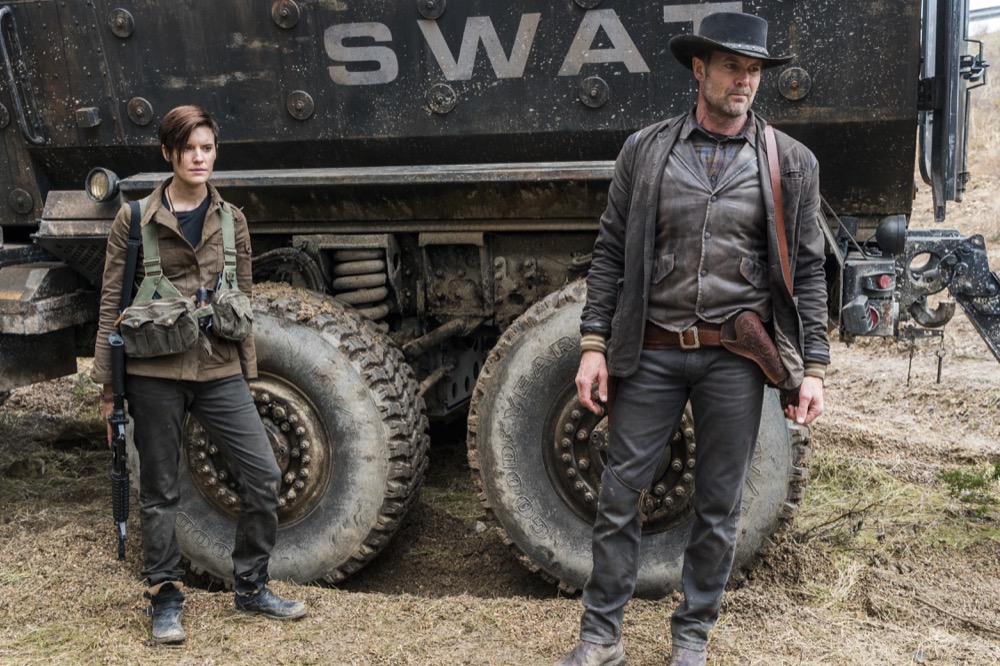 After the group leaves Nick grabs a protein bar and asks Morgan if he likes peanut butter. Remembering a similar exchange with Michonne, Morgan smiles and then heads up the hill to scout the road. While Nick goes through everyone's stuff – including Althea's confession videos Morgan spots an EL Camino driving down the highway. He hobbles downhill and hides in the truck with Nick as it races by. Nick recognizes it as Ellis' and tries getting out, but Morgan stops him. Nick rigs the horn to go off and chases after the El Camino as more walkers descend the hill towards Morgan.
Luciana leads the group to the tow truck depot, where they siphon gas and prepare to leave. Althea questions Strand on his story but he brushes her off. Alicia and the group openly question how someone so inquisitive survived this long. "She knows her shit," Luciana surmises. "Except for that shit about the truth." Strand says he'll keep considering her offer to lead them to the flag.
Nick pauses by a field of blue flowers and remembers a time he and Madison talked to Mel outside The Diamond. He throws the book Luciana left for Charlie into Nick's lap. Madison drives Nick outside and tells him she always finds something cool on supply runs. Back to the present – Nick gets tackled to the ground by two walkers but Morgan saves him. They walk to a nearby town and Nick asks Morgan why he helped him. "I don't kill," he says.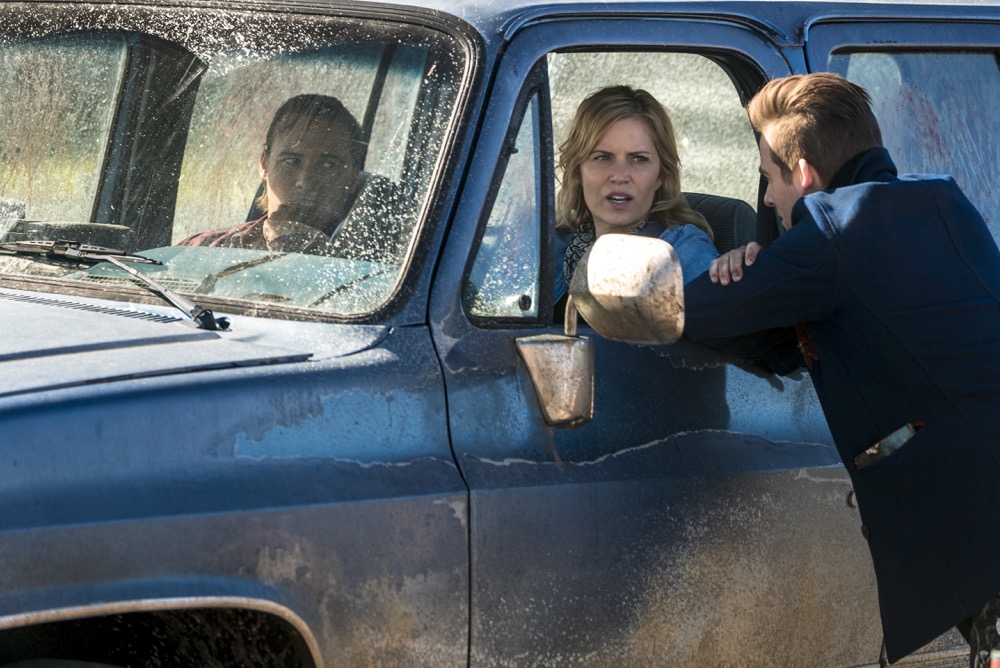 Flashback to Nick and Madison's trip to a nearby neighborhood, where they find Mel's brother Ennis on his own supply mission. Charlie appears from a house with one of their walkie talkies – meaning Mel's people have been listening in on them. Nick and Madison begin to leave until Ennis affirms that he's a better caretaker for Charlie because he actually keeps his family fed. Nick swiftly puts a knife to his throat while Madison tries calming him down. He does, and Ennis and Charlie drive off.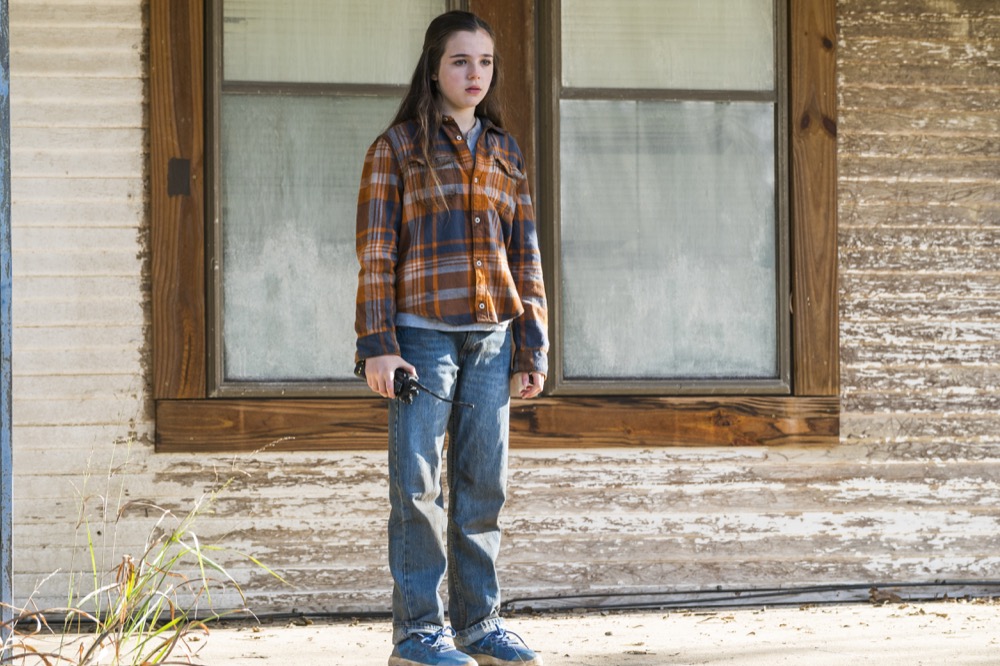 Back to the present – Morgan heals up his leg at a pharmacy and warns Nick that following the El Camino won't end how he wants. Nick challenges him on his 'I don't kill' mantra and tells him he heard his "you lose people then you lose himself" confession on Althea's tape. Morgan gets defensive and then leaves. Alicia and the others return to the truck, which is surrounded by walkers, but John notices a handmade arrow pointing them in Morgan and Nick's direction. John suggests they follow it but Althea wants to stay behind and get the truck. Strand agrees to help her in exchange for escorting them to the flag location. She adds that they must tell her their story and they all agree.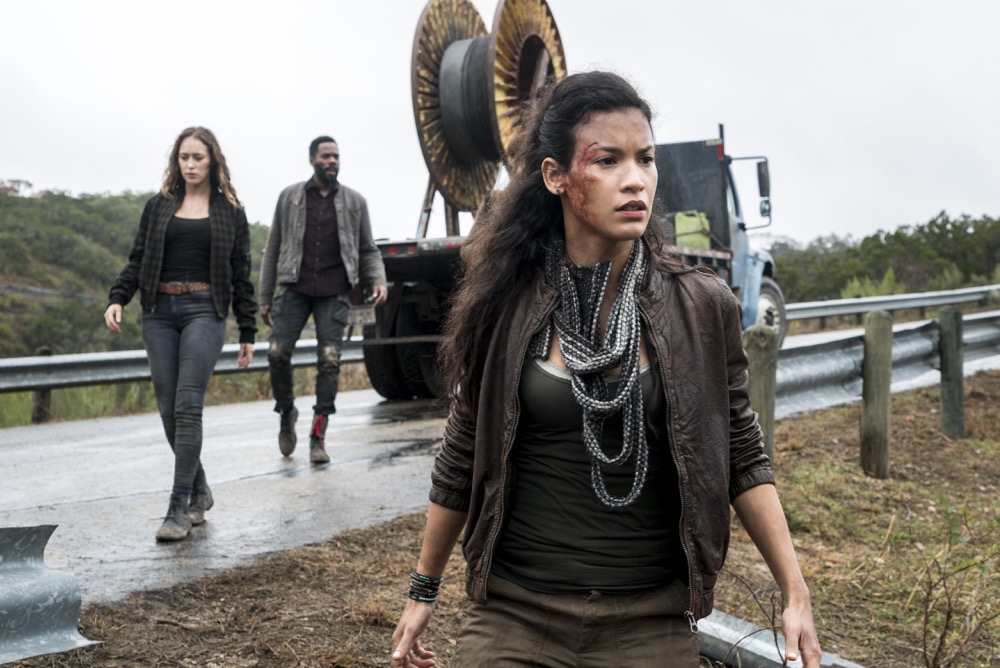 Alicia battles walkers on the hill but manages to attach the tow cable to the SWAT truck. Strand presses the gas on the tow and the SWAT truck finally budges. Elsewhere, Morgan finds Ennis and warns him to leave. Nick appears with a hammer and Ennis says he didn't think he'd see him again. Nick sprints towards him in a rage but Morgan stops him. Flashback – Nick tells Madison he stays inside The Diamond because of what being outside does to him.
Back in the present Morgan lets Nick go and he rushes Ennis again with a hammer. They wrestle until Nick throws him on sharp antler horns, which kills him. Morgan returns from a brief walk to find Nick with his hands covered blood. Morgan tells him about the people he lost and how Eastman taught him that all life was precious. He hands Nick his book on peace and encourages him to read it. The rest of the group arrives in the SWAT truck as Nick flashes back again. This time, Madison takes him to a field of the blue bonnet flowers he found earlier in the day.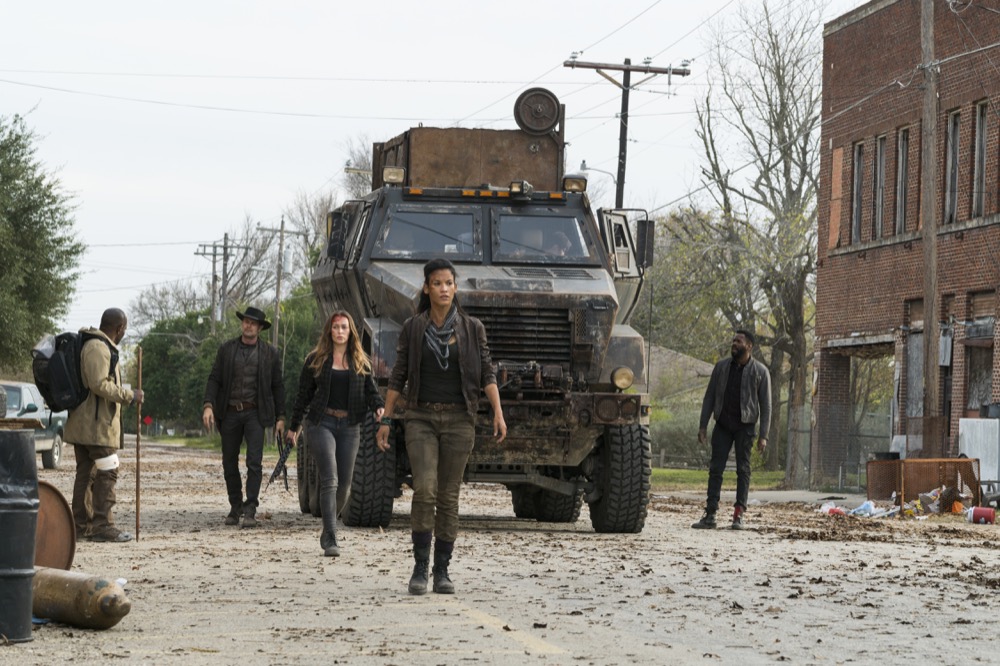 Back in the present Nick literally looks at the flowers when suddenly he hears a gunshot. He feels blood and then the gunshot wound in his chest. He looks up to see Charlie with a gun pointed at him. He falls sideways as blood flows out of his mouth. Alicia and the others sprint towards him and try to stop the bleeding, but it's too late. Nick dies as the rest of them sob and stare at him in disbelief. (NOOOOOOOO!!!!) We conclude with a brief flashback to him laying in a field of the blue bonnets.
---
Holy crap – what a shocking ending! But what did you think of this week's episode? Tell us in the comments!