"Burning in Water, Drowning in Flame"
It's night time on the Otto ranch. An elderly man, Russell, wakes up to discover his wife Martha has turned but can't bite him because her dentures are out. He dances with her one last time and then shoots himself in the head, causing a lantern to set their house on fire. The entire ranch rushes over to help but Jeremiah warns them to not waste the water on a lost cause.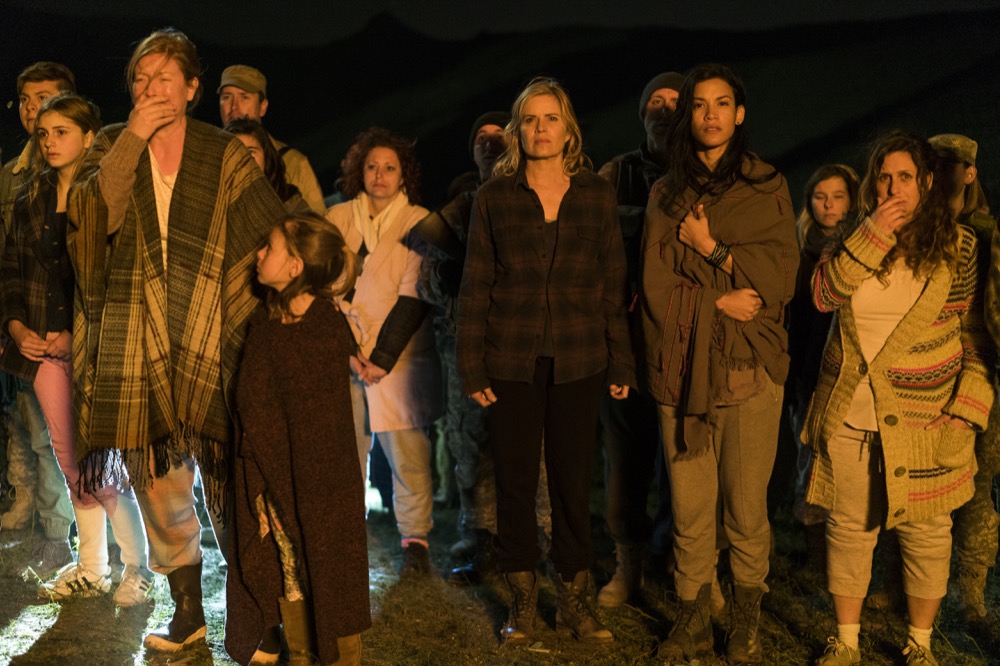 The next day Madison, Troy, and the soldiers depart the ranch to investigate their downed helicopter that killed Travis. Luciana tries convincing Nick to leave the ranch while Alicia hooks up with Jake.
Madison and the others clear out some walkers and investigate the spot where their helicopter crashed. It's gone, but they do stumble upon bullet casing clues. Elsewhere, Daniel and Strand bicker as they traverse through Tijuana on their way to the hotel. Meanwhile, Otto bonds with Nick while they scavenge through the burnt house. Otto suggests Luciana should leave if she's not happy but suggests Nick should do what HE wants.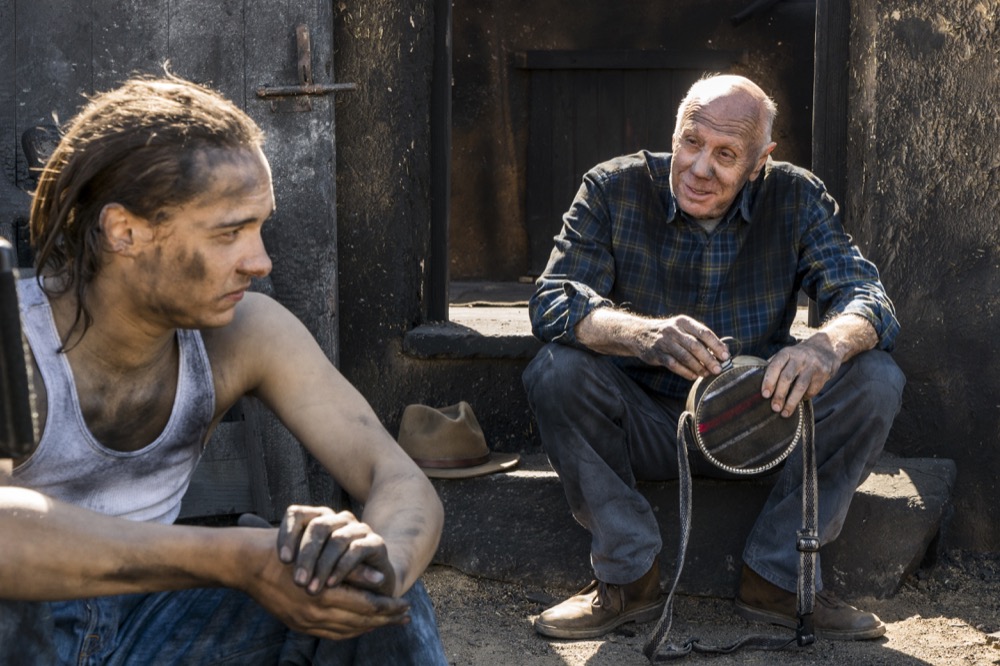 Madison and the soldiers arrive at an outpost haunted by burned bodies from a violent past. They come upon a man with a severe head injury that Madison puts out of his misery. She suggests they leave until a man with long hair and a rifle, Walker, stops them. He demands they surrender their guns and boots to him as his men surround them.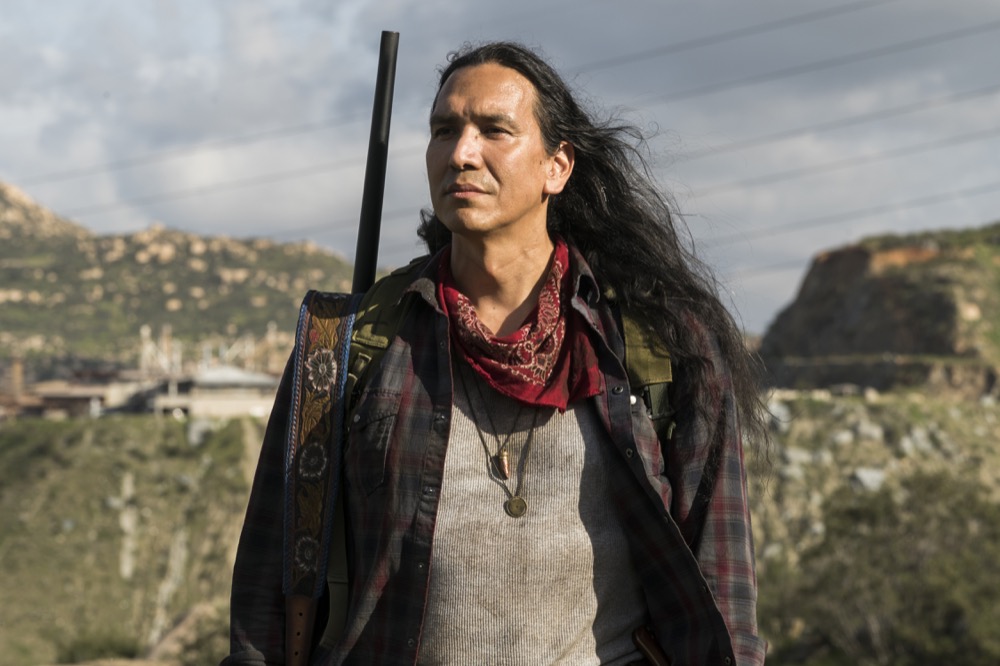 Strand and Daniel arrive at the hotel, which is bereft of light and appears abandoned. Daniel holds Strand at gunpoint as the infected narrow in and Strand finally admits Ofelia stole their truck and could be anywhere by now. Strand fends off the undead as Daniel peels off into the distance.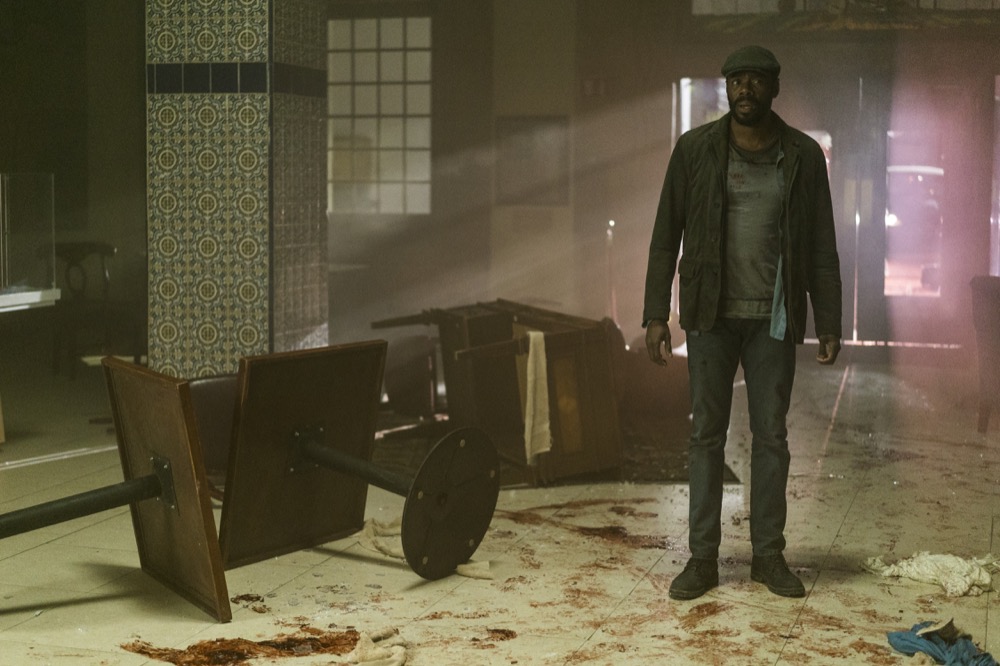 Nick prepares a romantic meal for him and Luciana while Madison, Troy, and the others stop to rest on their way back to the ranch. Madison usurps Troy and makes him set up camp for the night. A little later Madison wakes up to Troy holding a knife to her neck and she reminds him he's better than this. The next morning Nick wakes up to find Luciana gone while Madison, Troy, and the others trek back towards the ranch barefoot. Otto gifts Nick with a cleaned up version of the gun they found together in the rubble.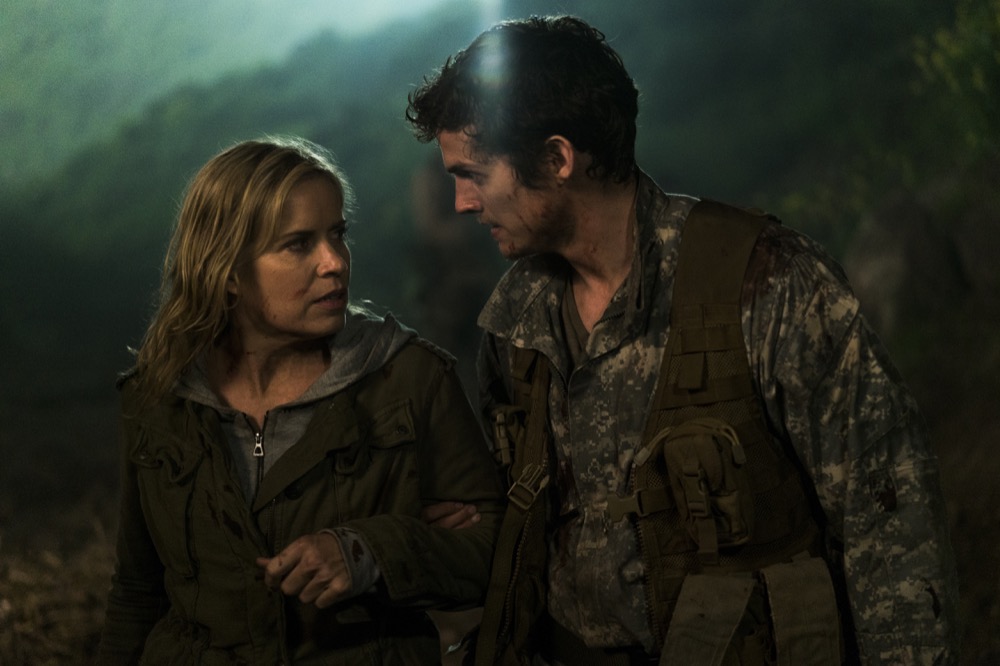 ---
What did you think of Madison's mission? Is Walker the new villain? Tell us in the comments!