Fear the Walking Dead has an arguably different feel this season. Whether it's the characters finally settling into the zombie apocalypse, the mysterious Otto doomsday ranch, or Madison's evolution, the show has grown. The most noticeable change came last week when they aired an episode almost entirely in Spanish with English subtitles. Although characters speaking Spanish in a Mexican setting doesn't sound groundbreaking, it's still rare to see an American show break a language barrier like this. So why do it?
"I wanted to do it," Executive Producer Dave Erickson explained to Entertainment Weekly. "One of the great upsides of the show last season and this season is because we are in Mexico, it has become something of a bilingual show, which I like. I knew I wanted Daniel to have his own episode, and since that episode took place in Mexico and obviously he was coming into contact with Mexican characters, there was no reason for him to speak English."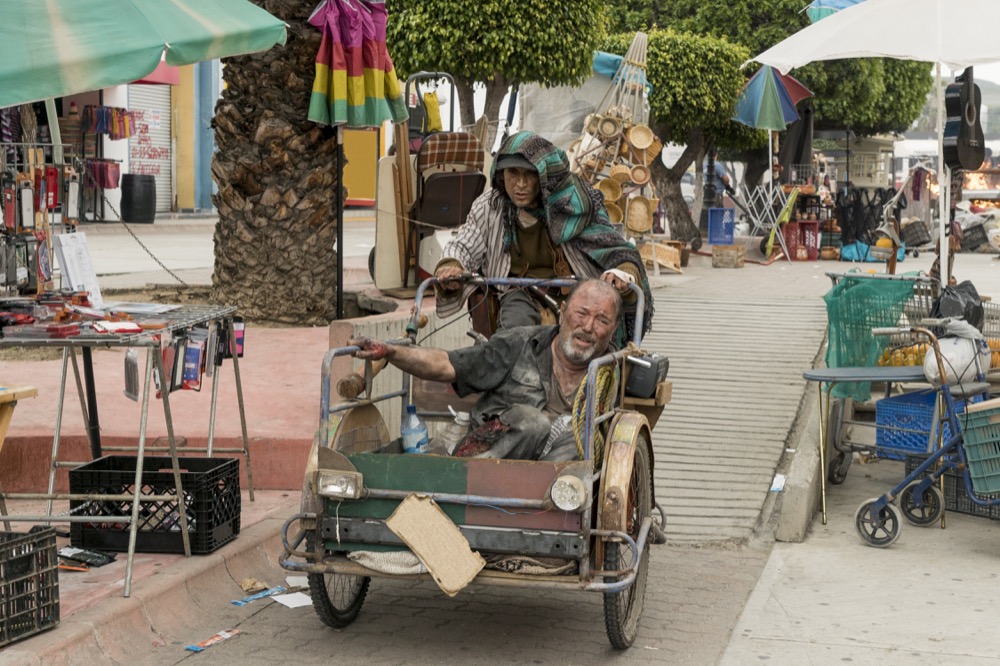 So, would airing an episode mostly in subtitles turn off audiences? "That was not something that I was concerned with and it's not something that the network ever expressed any worry over either," Erickson justified. "I mean, if you're telling a story that's set in Mexico and the characters are all Spanish-speaking characters, there's no reason to play it in English. If we had thrown in a character who was English-speaking just to make sure we had some balance between the languages, that would have felt a little bit cheesy, a little bit forced."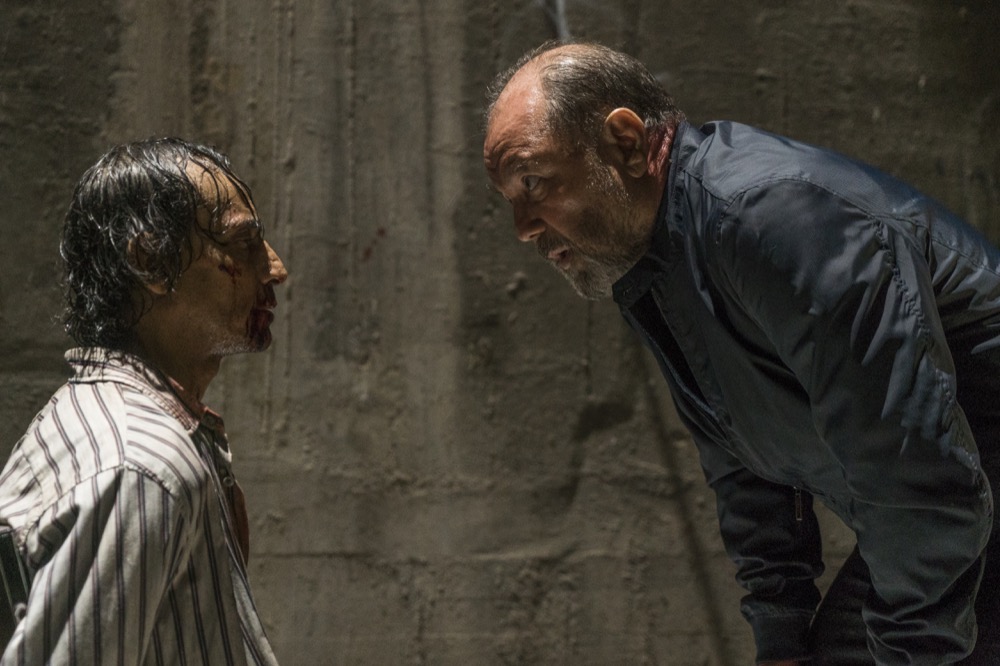 Despite the subtitles, the response from fans everywhere has been overwhelmingly positive. Here are some reactions we got from Twitter:
Thank you so much por hacerlo casi todo en español!

— Madre Eterna (@SoySuMama) June 22, 2017
Was a brilliant episode, mostly being Spanish helped the story alot. My favorite episode so far

— Owen. (@zOwenn_) June 22, 2017
it got it's point across pretty well and it was neat to see something so different

— You Will Be Found (@HamiltonIrwin) June 22, 2017
Didn't mind it at all…it actually helped me learn more spanish and I got a great episode out of it! #FearTWD

— Big Dawg (Brian) (@BIGDAWGS610) June 22, 2017
Fue uno de los mejores episodios hasta ahora!! y me encantó escucharlo en español casi en su totalidad

— Rosita (@RositaVVaga) June 22, 2017
Omg! It was incredible! @rubenblades is amazing and i love Daniel. I didnt want it to end. pic.twitter.com/J7pmgPWg2x

— The Lion (@The__Lion) June 19, 2017
Thought it was great keeps the show fresh with diversity and I hope It continues. Much love!

— Jack Mclaughlin (@AnnouncedK0rupt) June 22, 2017
Eu gostei muito porquê sou brasileiro e pude assistir sem legenda

— Diego C. (@carvalhodieg) June 22, 2017
Es genial..le da más variedad a la serie

— Victoria Reyes (@Sassenach_32) June 22, 2017
Loved it! I'm Salvadoran so I find Daniel's character and backstory very riveting and I connect to it personally. Same w/ Ofelia.

— Señorita Linares (@PMSS_Spanish) June 22, 2017
---
Looks like Dave Erickson's 'risk' paid off. Check out the rest of the interview over at Entertainment Weekly and tell us in the comments what YOU thought of the mostly-Spanish episode.