It's all too rare for a comic book creator to produce one pop culture landmark. But two in the same year?! Yep, lightning struck twice when Robert Kirkman begat both The Walking Dead and Invincible in 2003. Kirkman celebrated the 20th anniversary of both series, as well as the massive franchises they've spawned, at this weekend's New York Comic Con 2023; with a special panel at New York's Javits Center on Saturday, October 14th. Here are the highlights of what Kirkman had to say to a packed auditorium of devoted fans…
On the 20 years that have passed since The Walking Dead and Invincible made their debut…
It's horrifying to think that it was 20 years ago that we were doing these comics. I feel like it was yesterday and I feel like it was 100 years ago at the exact same time. It's very strange. But I am very appreciative. Thank you, guys, for all the support over these long 20 years. Hopefully you got some cool comics and cool TV shows and cool merchandise and lunchboxes and sticker sheets.
Tillie Walden is doing this excellent Clementine book. In my first meeting with her, she was like, "I just love The Walking Dead. I used to sneak into my dad's office when I was six and I look at it." And I wanted to kill her. [Laughs.]
On The Walking Dead Deluxe presenting the original comics remastered in color…
It's a lot of fun. I'm having a great time. I'm working with David Finch on the covers. Getting Julian Totino Tedesco to do covers, Arthur Adams. All these things from The Walking Dead, getting to see a new version of them is really cool. It's a cool package. I love working on the cutting room floor stuff in the back. I hope you guys are actually looking at that stuff and don't think it's too tedious. I love pointing out mistakes and inconsistencies and things along the way and talking about different decisions that were made.
It's a lot of fun for me because… I have forgotten so much about, about The Walking Dead. Because when I stopped writing the book, my brain was like, "Alright, it's over." So it's a cool refresher course for me. I'm reading issues almost at the same cadence that they're being released.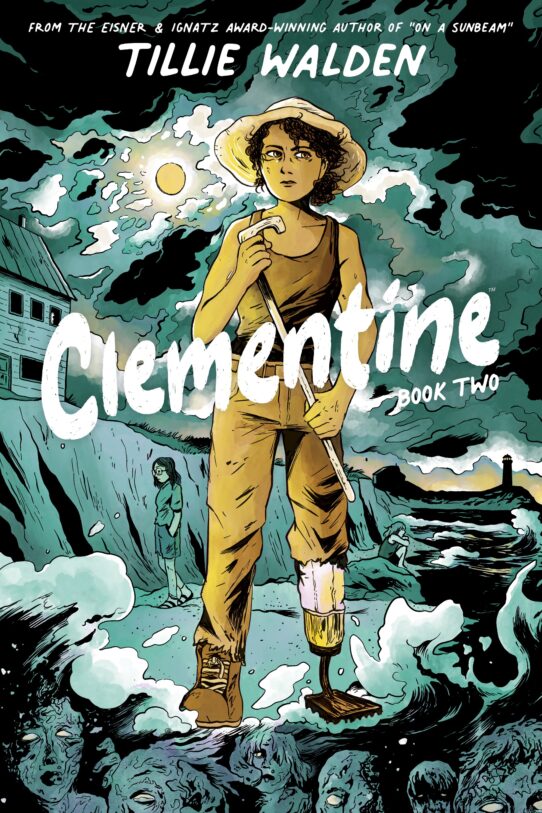 On Tillie Walden and Clementine…
She's such a singular talent. Again, she's from a different generation. She has a really great story sensibility. And she's got a really great voice for this character. It's just been awesome to be able to experience her work as a fan. To just let her take the reins with this beloved character and do all kinds of cool stuff. I think the book's really great and I'm glad people are loving it. So it's been a lot of fun.
On the Walking Dead video games…
We work with a number of different teams on Walking Dead games. It's great to move from game to game and see the different concepts they come up with and the different functions that go into them.
The Walking Dead: Betrayal is a really cool game where you work together as a group to accomplish tasks, fortify walls, discover new areas, and there's someone within your group that actually wants to kill you and betray you. You just gotta get assigned that when you start the game, and nobody knows like who's working against them. It's a lot of fun. I love being able to double-cross my friends. It's an enjoyable time.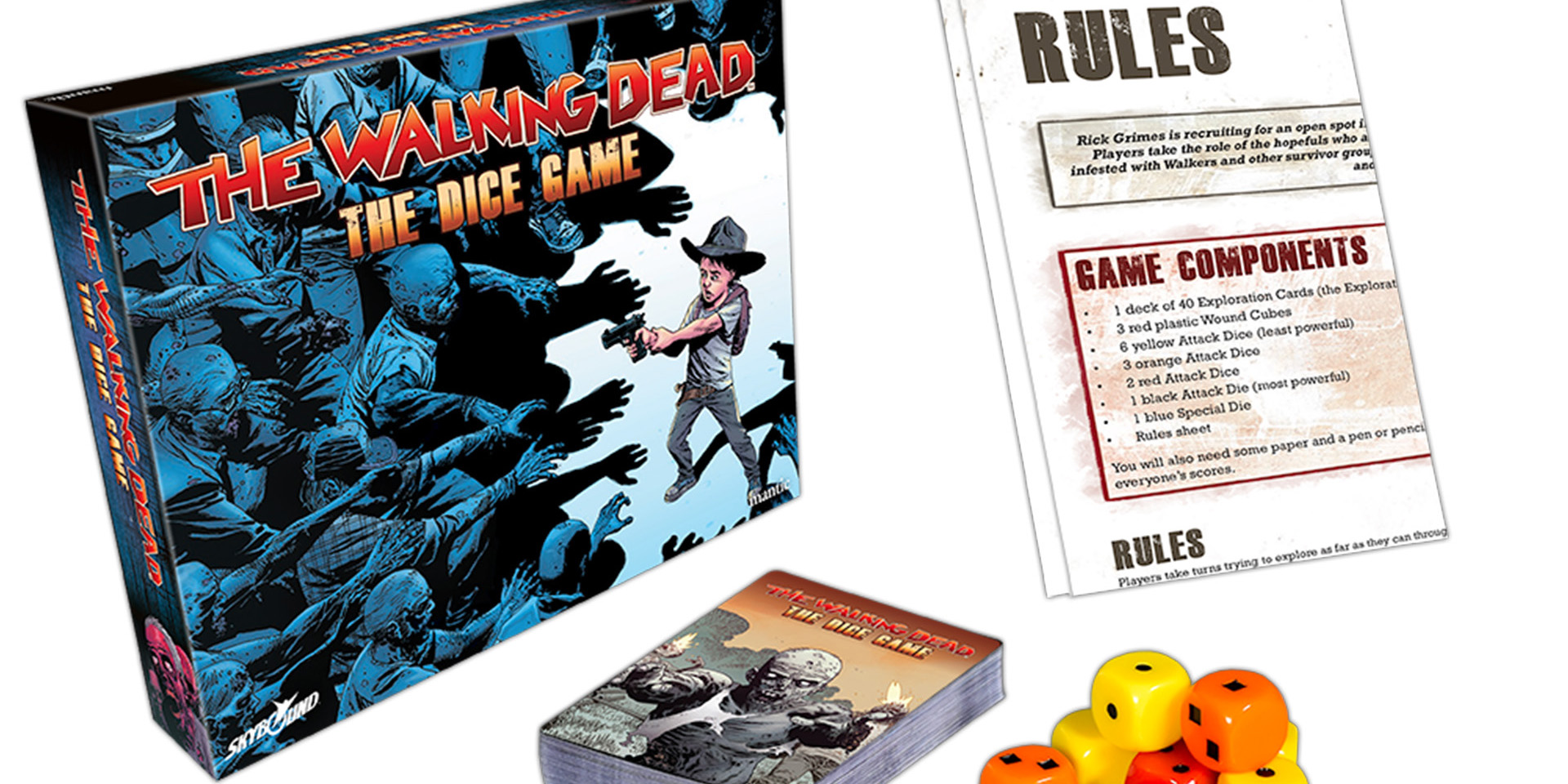 On his favorite Walking Dead merch…
I always loved this Lucille ballpoint pen. It's a little barbwire-wrapped bat that you can write things with. So we're bringing that back. That was a really popular item that hasn't been available for a while. I love the insane statues that we're able to do with McFarlane. The Michonne with two swords was a real favorite of mine. Because she usually only has one. And the only way to make Michonne cooler is to give her two swords. [Laughs.]
We've got some really great stuff coming out. It's cool that 20 years later we're still innovating and doing cool things. The Walking Dead Dice Game is really cool. The Walking Dead card deck is so well put together. They're just artifacts in and of themselves.
On the new Invincible collected editions…
The new line of trades is so cool. First of all, we reordered what makes up the first two volumes, so it makes a lot more sense. Which I'm sure no one else cares about, but it's very important to me. [Laughs.] I can feel the dead silence in the audience. And the trim size… [Laughs.] It's a larger manga format, with all new covers by Invincible co-creator Cory Walker, and each one features a new character. When the full array is out, in many months, it's an amazing line of books that will just look really cool on the shelf.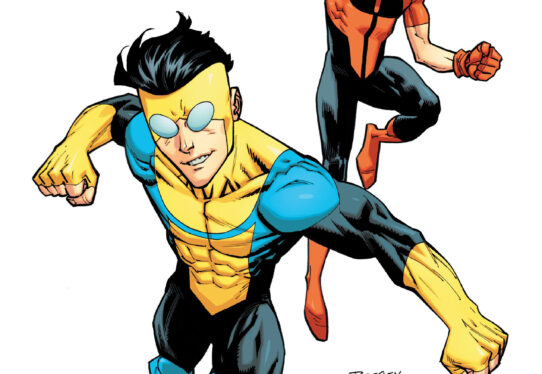 Then, with The Invincible Complete Library Edition… We did three volumes back in the day, and they were really cool, but they were super expensive to print, and they became kind of unwieldy, and so people would ask [about them] forever and ever and ever. I'd be like, "When we do a TV show, I'll keep that line going. I'll bring it back." And we're finally doing it. So Volume 4 is coming out in November. Then Volume 5 and Volume 6 are coming out next year. We're reprinting Volume 1 because it wasn't in print, but this whole line of books is gonna be available by the end of the year, all six volumes. This is, in my opinion, the best format to read Invincible in, because they're gigantic. The two-page spreads are just like posters as you're reading through the book, and they come in these really big slipcases.
The compendiums don't have any of the extras from the hardcovers. The hardcovers have almost 30 to 40 pages of design sketches and behind-the-scenes material collected, and all of that material is in this line. So if you're not getting Invincible in hardcover form, you're missing a lot of cool behind-the-scenes stuff. You can see Cory's original designs for a lot of characters, all of Ryan [Ottley]'s designs and page layouts. You can see a better cover that Ryan designed, [where] I was like, "Nah, do the other one." [Laughs.]
Then you get to see my commentary in the back where I go, "I messed up here. I should have got you to draw this one. This one's way better than the one that I liked previously. I'm an idiot."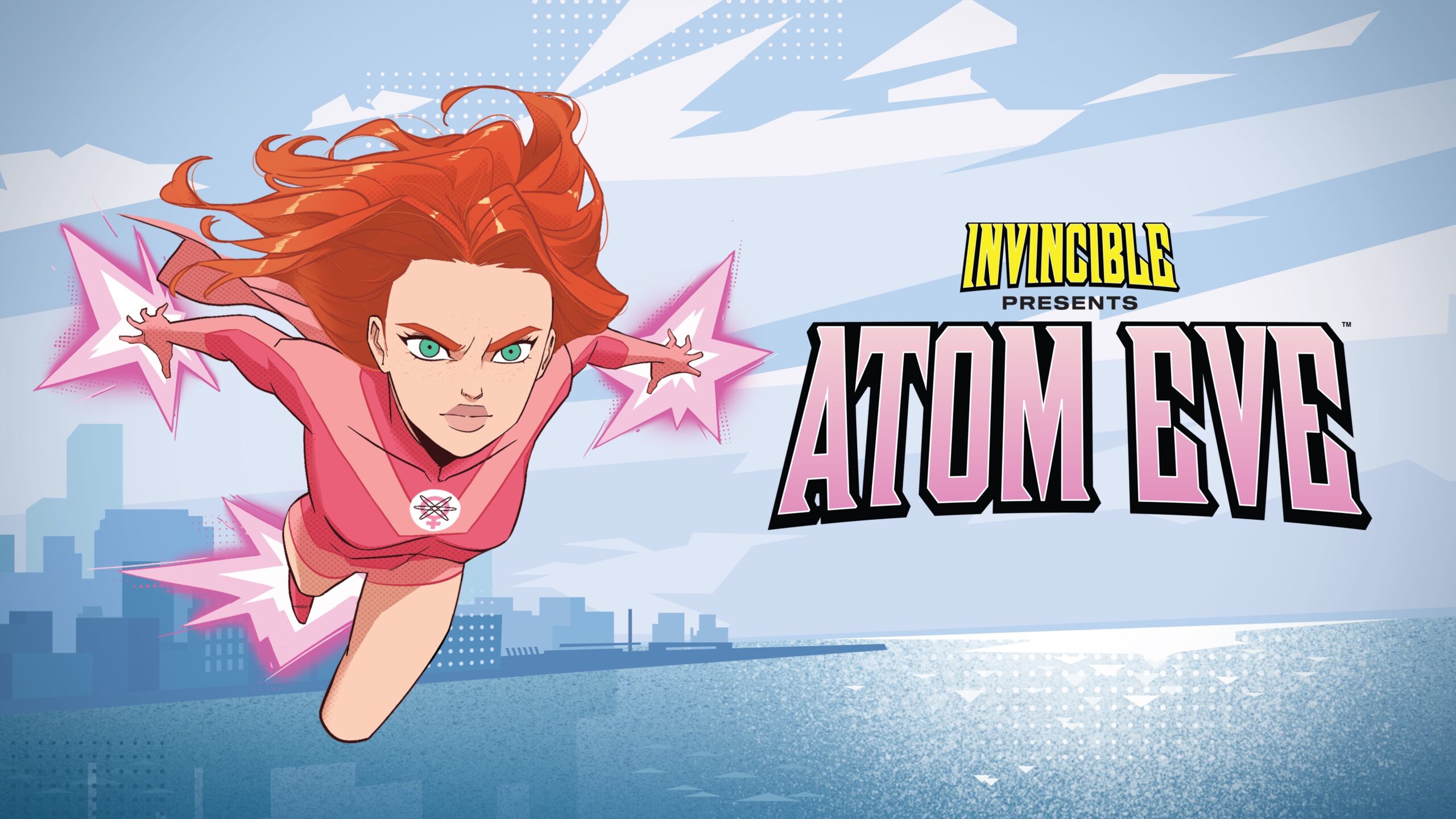 On the Invincible video games…
We've got this excellent Atom Eve game coming out in November. We got Rossi Gifford doing the art for this game. She's absolutely amazing. Then the big, exciting thing that I absolutely love is Mortal Kombat 1 with Omni-Man. Yes, it's happening. My life is complete. I have a character in Mortal Kombat. Voiced by J. K. Simmons. I have this year worked with both Ed Boon and Peter Cullen. It's like, how is this happening to me? I don't deserve this. I'm very uncomfortable. [Laughs.]
On Invincible merch…
We've got all kinds of awesome Invincible stuff. The Invincible Nendoroid is gonna be amazing. I think it's available for pre order in November of 2023. We've got this awesome Invincible: Escape from Mars dice game. It's a deduction game. There's a Pinfinity with an AR component.
On Prime Video's Invincible…
There are people out there who have only seen Invincible Season 1. Who haven't read the comics. One of the best questions I get asked is, "How are you going to top the finale of Season 1?" I just smile. [Laughs.]
INVINCIBLE™ © 2023 Robert Kirkman, LLC & Cory Walker. SKYBOUND and all related images are owned by Skybound, LLC. IMAGE COMICS and all related images are owned by Image Comics, Inc. All rights reserved.