JAMES HARREN'S ULTRAMEGA #1 SLAMS INTO A SECOND PRINTING, DEBUTS NEW ISSUE #2 VARIANT COVERS

James Harren's new hit Image/Skybound Entertainment comic book series ULTRAMEGA is rushing back to print on its debut issue. The kaiju-action series also revealed all four covers for issue #2: a stunning cover from Harren himself and a variant cover from Ian Bertram (BATMAN AND ROBIN, LITTLE BIRD), both featured in a full color and black and white variant versions.
Issue #1 Second Printing: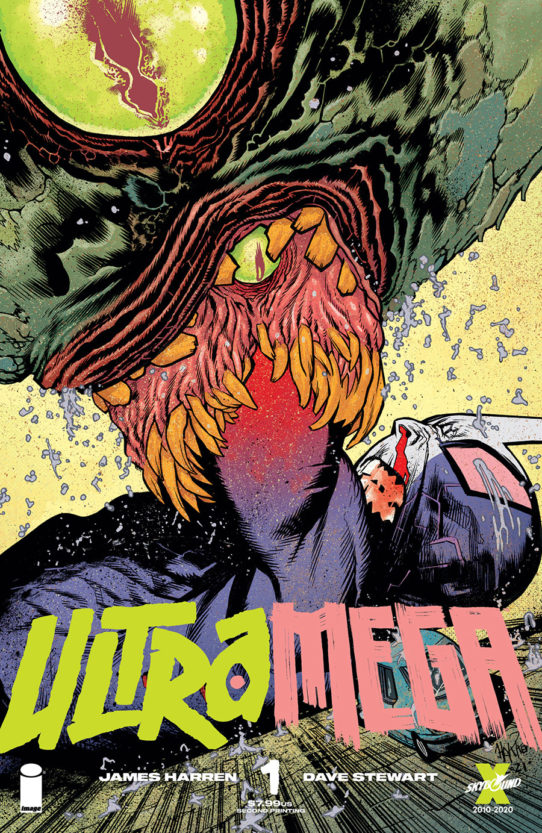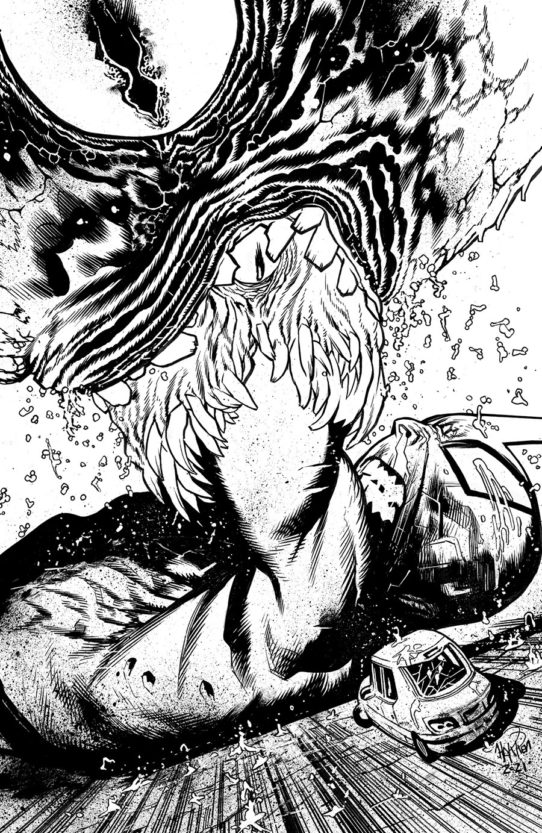 Issue #2 Variants: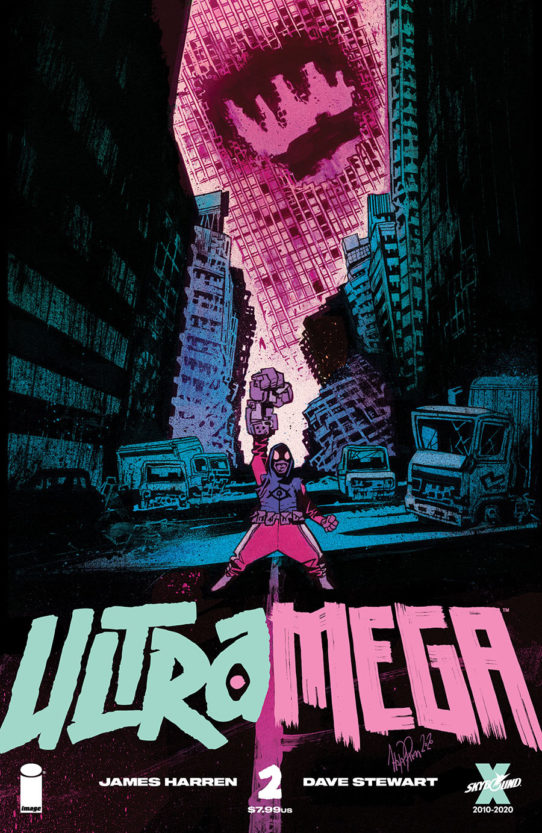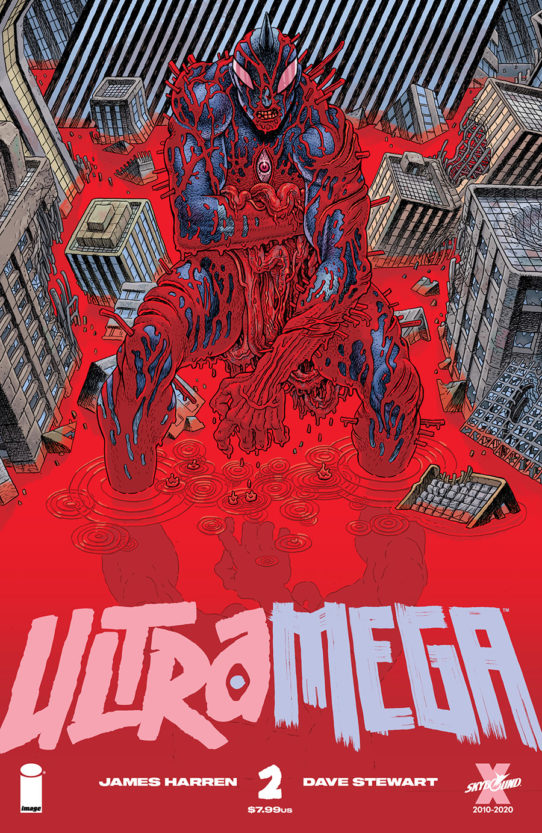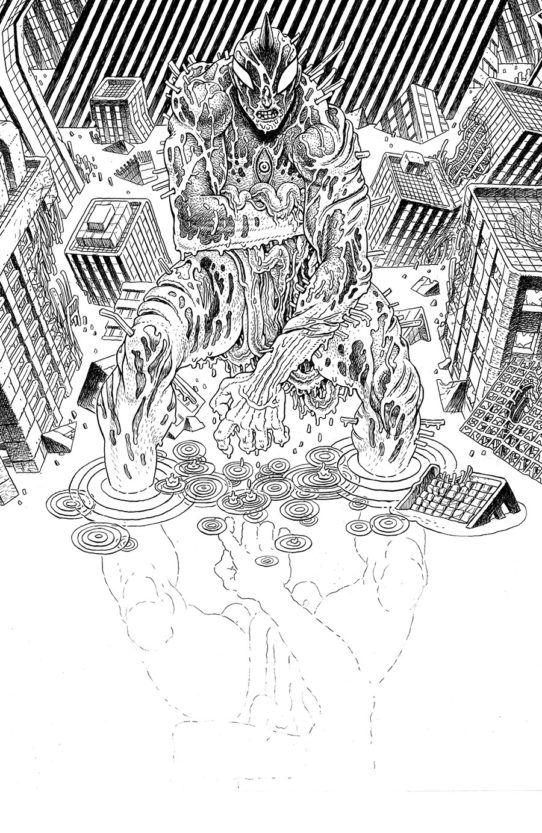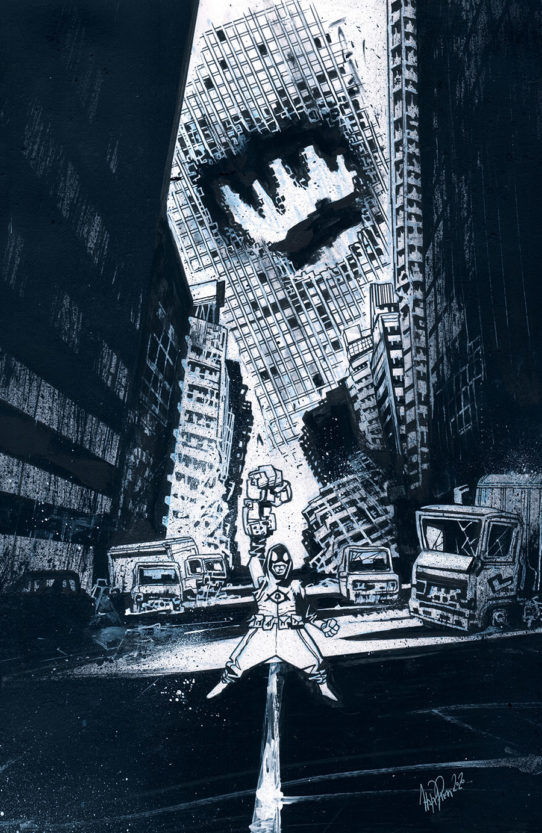 James Harren is the creator, writer, and artist of Ultramega, with Eisner-award winning colorist Dave Stewart. In the world of Ultramega, a cosmic plague has spread and transformed everyday people into violent, monstrous kaiju. Only the Ultramega—three individuals imbued with incredible powers—hold the line against this madness. Their battles level cities and leave untold horror in their wake. Now, the final reckoning approaches for the Ultramega… but is this a war they can even win?
Both the new Ultramega #1 prints and Ultramega #2 will be available at comic book shops and digital platforms including Amazon Kindle, Apple Books, comiXology, and Google Play on Wednesday, April 21.
ULTRAMEGA BY JAMES HARREN #1 CVR A HARREN 2ND PTG – FEB218439
ULTRAMEGA BY JAMES HARREN #1 CVR B 5 COPY INCV 2ND PTG – FEB218440
ULTRAMEGA BY JAMES HARREN #2 CVR A HARREN – FEB210217
ULTRAMEGA BY JAMES HARREN #2 CVR B BERTRAM – FEB210218
ULTRAMEGA BY JAMES HARREN #2 CVR C 5 COPY INCV B&W VIRGIN BERTRAM – FEB218355
ULTRAMEGA BY JAMES HARREN #2 CVR D 10 COPY INCV B&W VIRGIN HARREN – FEB218356