Not only does STILLWATER return this week, we have some amazing variant covers as well! STILLWATER #7 has an AAPI Heritage Month variant cover from Soo Lee! ULTRAMEGA #3 has a Ryan Ottley cover colored by Frank Martin, an amazing AAPI Heritage Month cover from OUTER DARKNESS' Afu Chan, and inks-only covers of both the Ottley and Harren covers. And THE WALKING DEAD DELUXE #15 has the usual amazing David Finch new cover (colored by Dave McCaig), the newly colored Tony Moore cover (also with Dave McCaig colors), Dave Rapoza connecting cover, Juluan Totino Tedesco cover, and an awesome AAPI Heritage variant from Cynthia Yuan Cheng!
---
STILLWATER BY ZDARSKY & PEREZ #7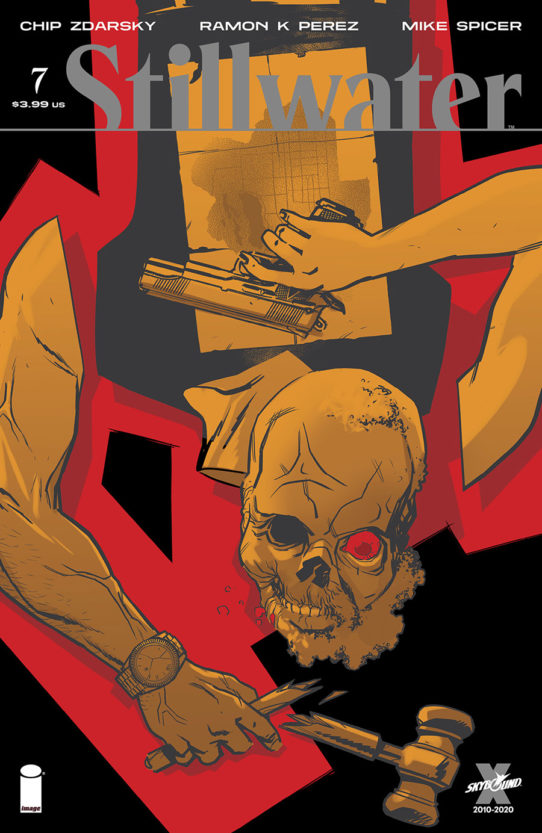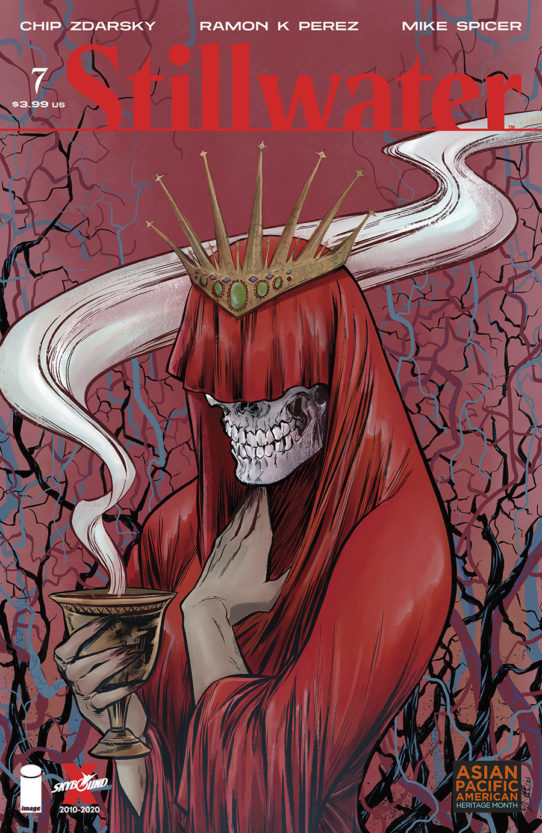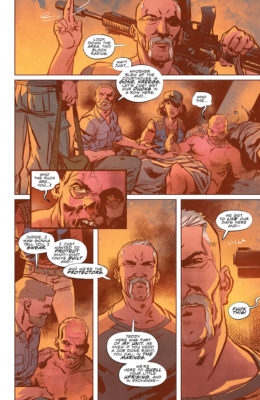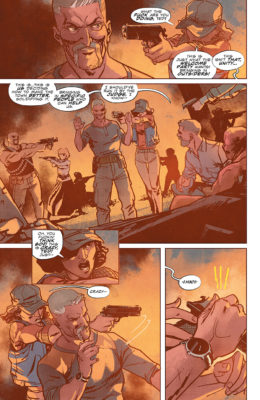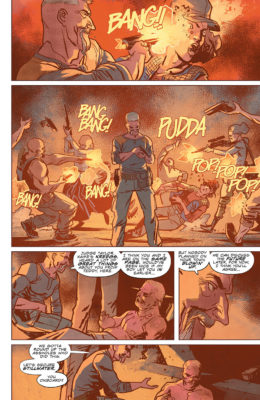 STRONG: CHIP ZDARSKY
ART: RAMON K PEREZ & MIKE SPICER
COVER A: RAMON K PEREZ
COVER B: SOO LEE
MAY 19 | 32 PAGES | FULL COLOR | MATURE | $3.99
NEW ARC
Burst: "The pacing, script, and artwork are all dynamite" – AIPT
Chip Zdarsky (Daredevil) and Ramon K Perez's sensational horror series returns!
Chaos in Stillwater erupts! With the Judge nowhere to be found, Ted and his militia storm the town and take control. But in this small town where no one can die, there are others willing to go further…
---
ULTRAMEGA BY JAMES HARREN #3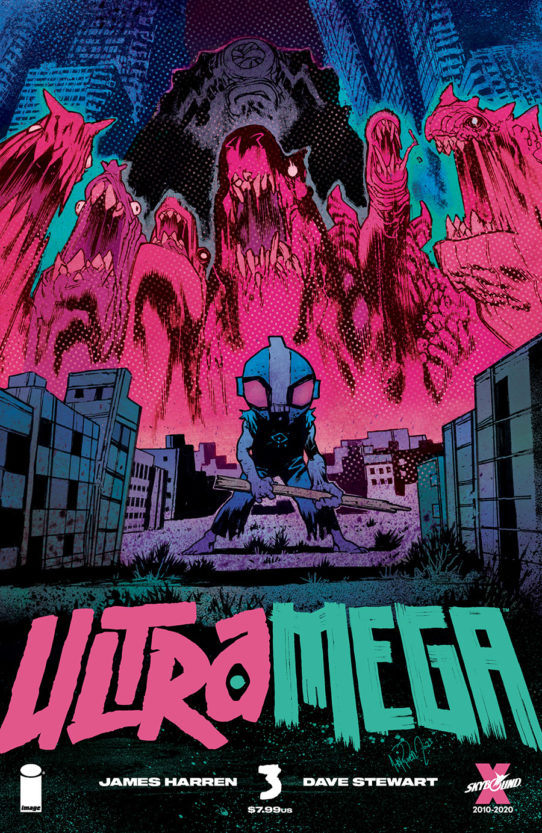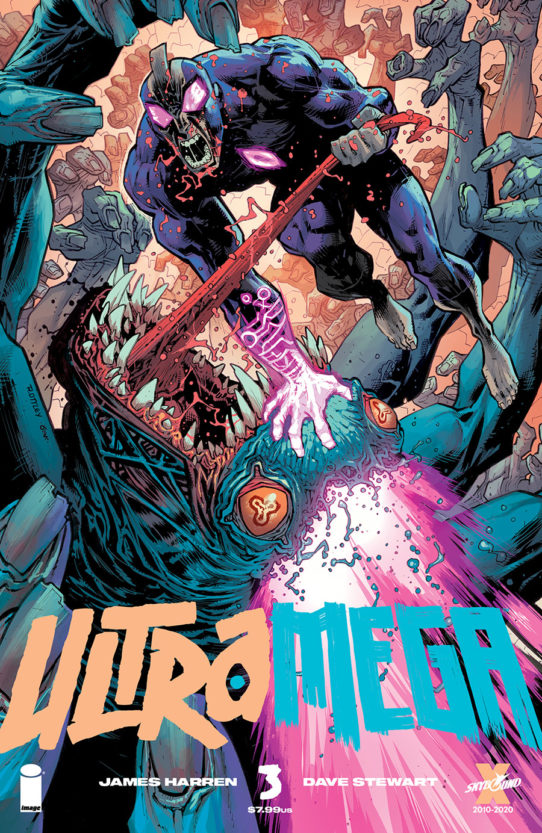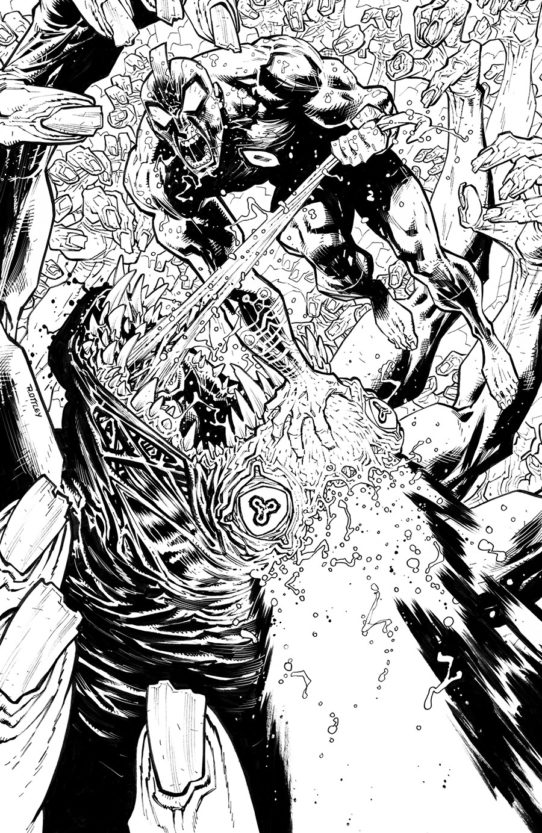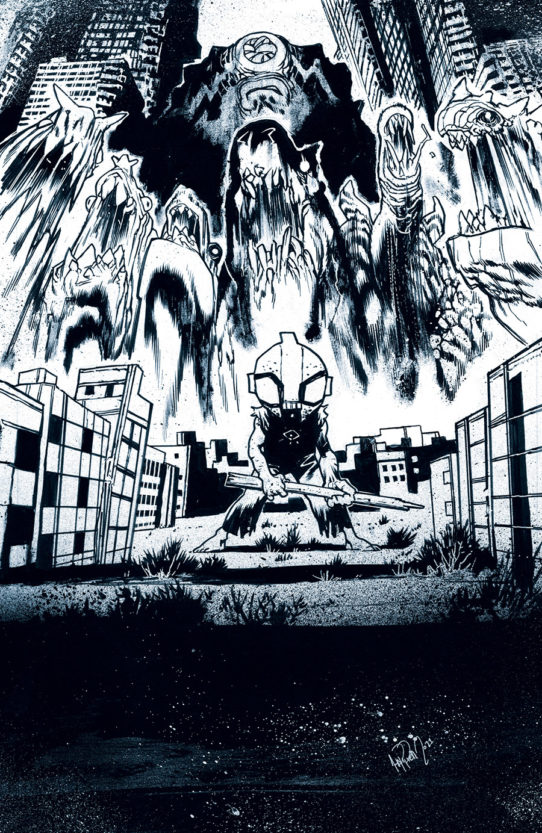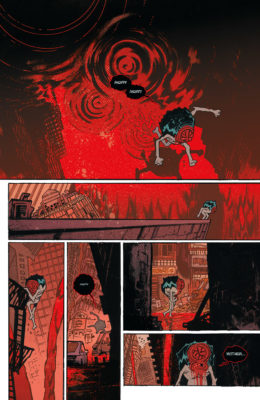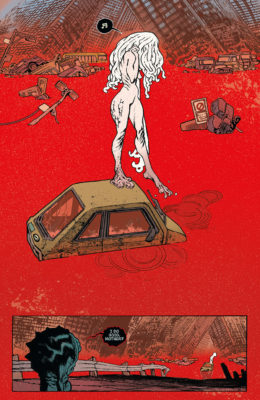 STRONG: JAMES HARREN
ART: JAMES HARREN & DAVE STEWART
COVER A: JAMES HARREN
COVER B: RYAN OTTLEY & FRANK MARTIN
COVER C: RYAN OTTLEY BW
COVER D: JAMES HARREN BW
COVER E: AFU CHAN

MAY 19 | 52 PAGES | FULL COLOR | MATURE | $7.99
Noah was supposed to continue the Ultramega legacy, fighting monsters on behalf of humanity…but that was before the Kaiju Klan. Now, Noah must fight for his life in the Koliseum. And no human has ever left it alive. This issue of visionary creator JAMES HARREN's ULTRAMEGA contains 44 pages of story.
---
THE WALKING DEAD DELUXE #15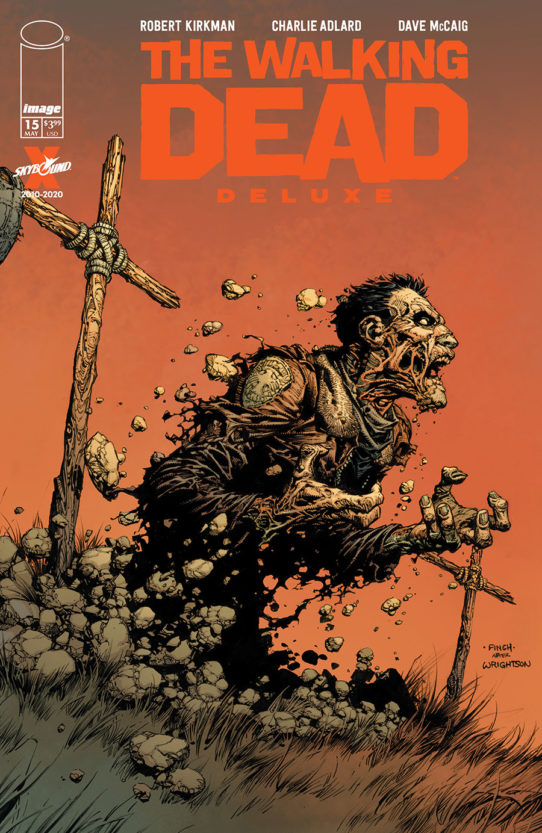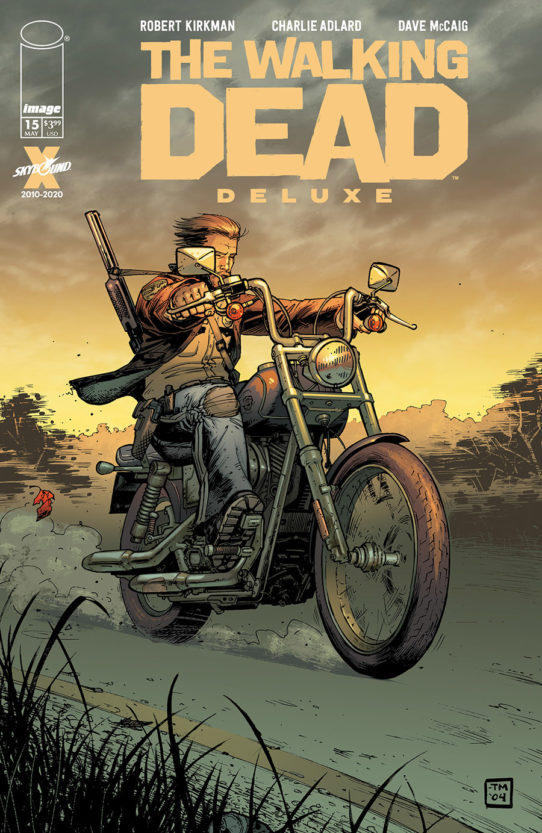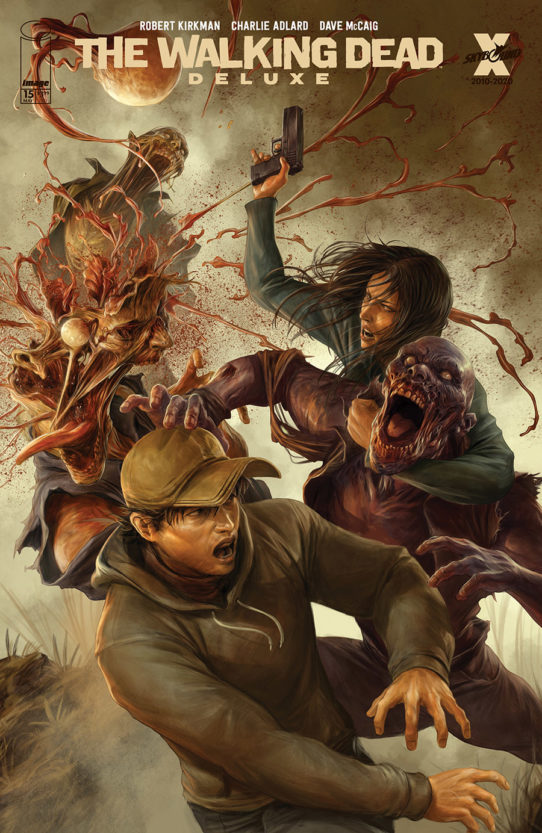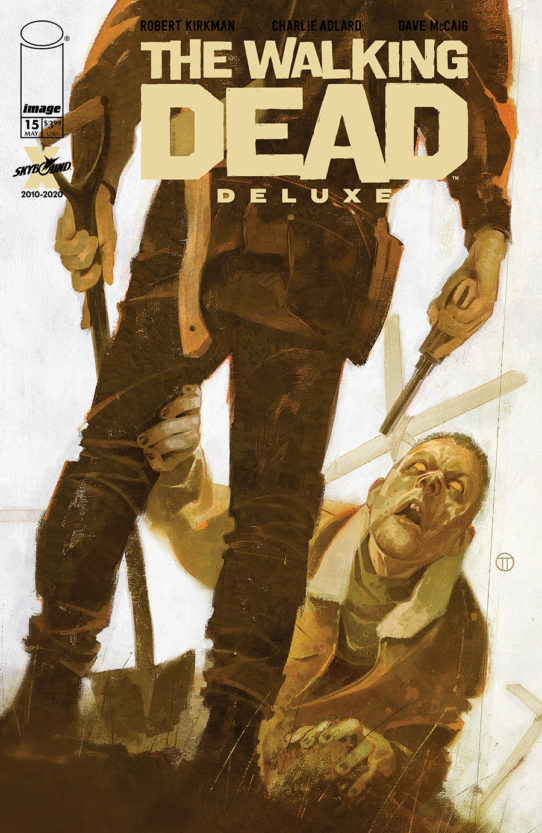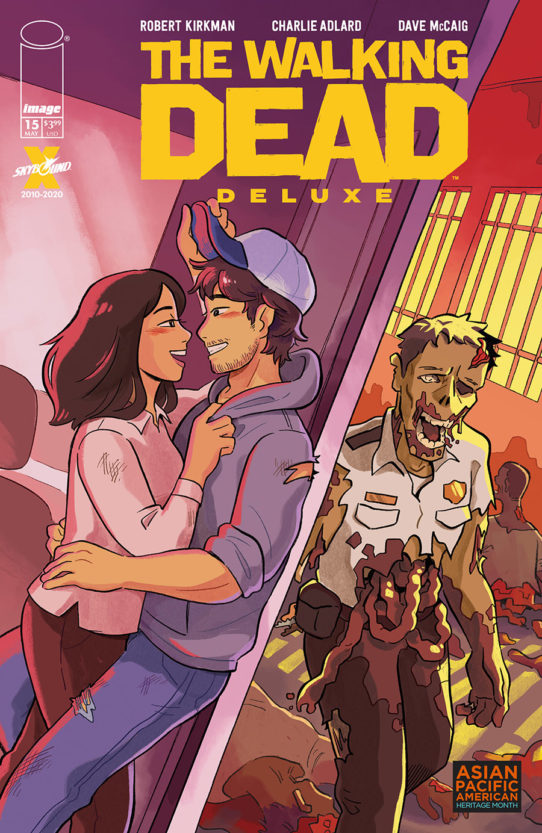 STRONG: ROBERT KIRKMAN
ART: CHARLIE ADLARD & DAVE McCAIG
COVER A: DAVID FINCH & DAVE McCAIG
COVER B: TONY MOORE & DAVE McCAIG
COVER C: DAVE RAPOZA
COVER D: JULIAN TOTINO TEDESCO
COVER E: CYNTHIA YUAN CHENG
MAY 19 | 36 PAGES | FULL COLOR | MATURE | $3.99
Tragedy strikes at the prison, driving Rick and Tyrese down different paths. In this new world, death is never the end.