We're less than a week away from the release of The Walking Dead Issue #192. After last month's shocking ending, fans are anxious to see how this one turns out. BUT…because of the nature of this issue we're deciding not to show any panels at all. We know, it's rare. But trust us, you'll want to experience every moment from next week's issue as it happens. And as always, we'll be here next week with our discussion so we can all share our feelings. Until then!
---
The Walking Dead Issue #192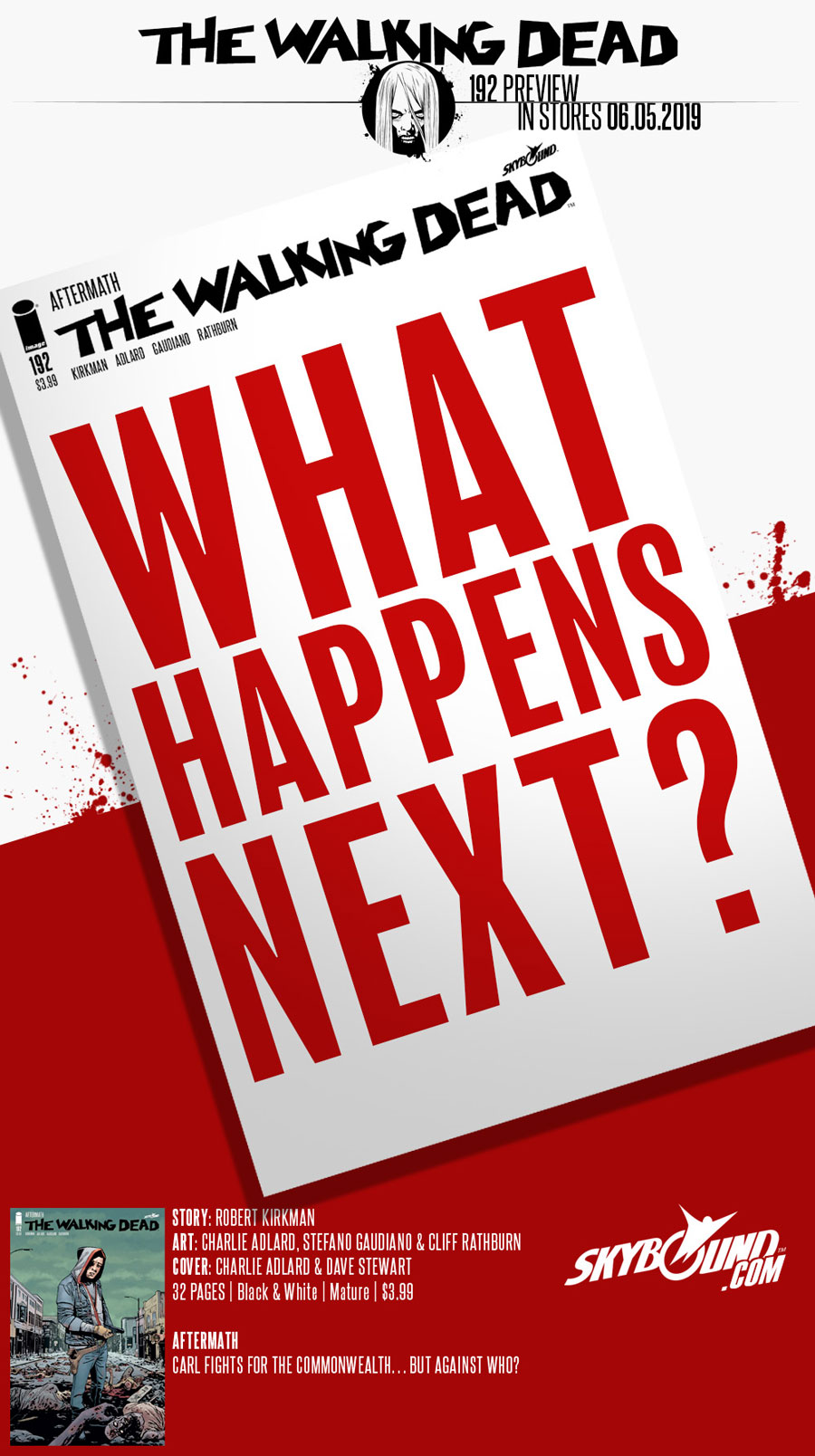 STORY: ROBERT KIRKMAN
ART: CHARLIE ADLARD, STEFANO GAUDIANO & CLIFF RATHBURN
COVER: CHARLIE ADLARD & DAVE STEWART
JUNE 5
Black & White | Mature | $3.99
"AFTERMATH"
Carl fights for the Commonwealth…but who is he fighting against?
---
What do YOU think will happen in Issue #192? Tell us in our comments!