Sh*t has officially hit the fan at the Commonwealth. With so much chaos and confusion, who's to say what will happen next? Check out our exclusive preview of Issue 190: "Storm The Gates" below and let us know in the comments what YOU'RE most looking forward to in April's issue.
---
The Walking Dead Issue #190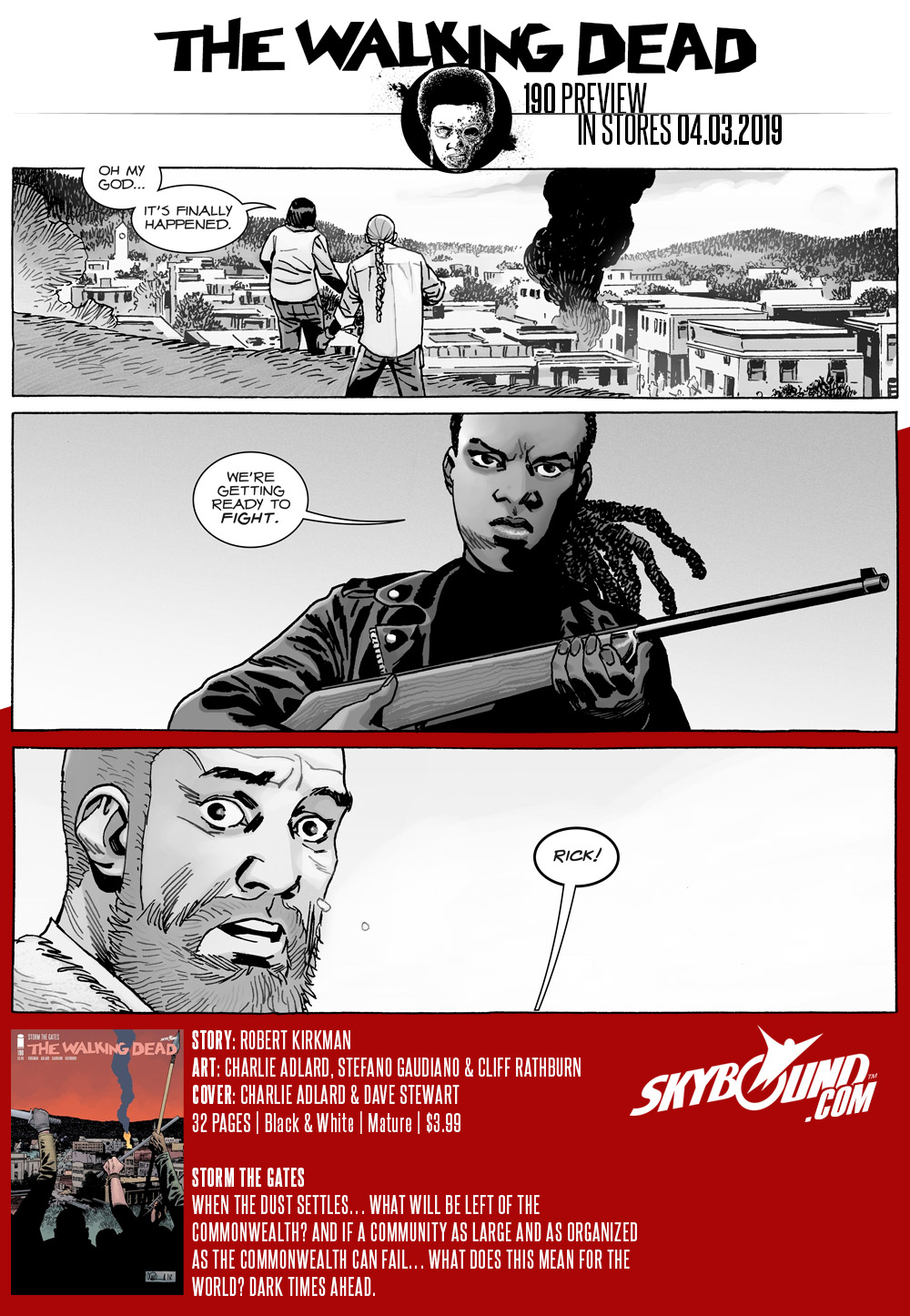 ---
STORY: ROBERT KIRKMAN
ART: CHARLIE ADLARD, STEFANO GAUDIANO & CLIFF RATHBURN
COVER: CHARLIE ADLARD & DAVE STEWART
April 3, 2019
"Storm The Gates"
When the dust settles, what will be left of the Commonwealth? And if a community as large and as organized as the Commonwealth can fail, what does this mean for the world? Dark times ahead.