The ALS Association ice bucket challenge is still going strong. To date, the social media campaign has raised over $40MM to fund research to find a cure for ALS (also known as Lou Gehrig's disease).
The challenge? Make a video of yourself challenging 3 other people to take the challenge and then dump a bucket of ice-water on your head. Donate $10 bucks to the ALSA if you take the challenge, but if you refuse the challenge, you donate $100.
Recently, the comic book community has responded in a unique way by showing off their creativity and challenging artists have to draw characters taking the challenge! A nice alternative for those who don't appreciate the chill of ice water but still want to do the challenge and spread the word!
TECH JACKET artist Khary Randolph was challenged by Cubeecraft (@cubeecraft), and his response is pretty great: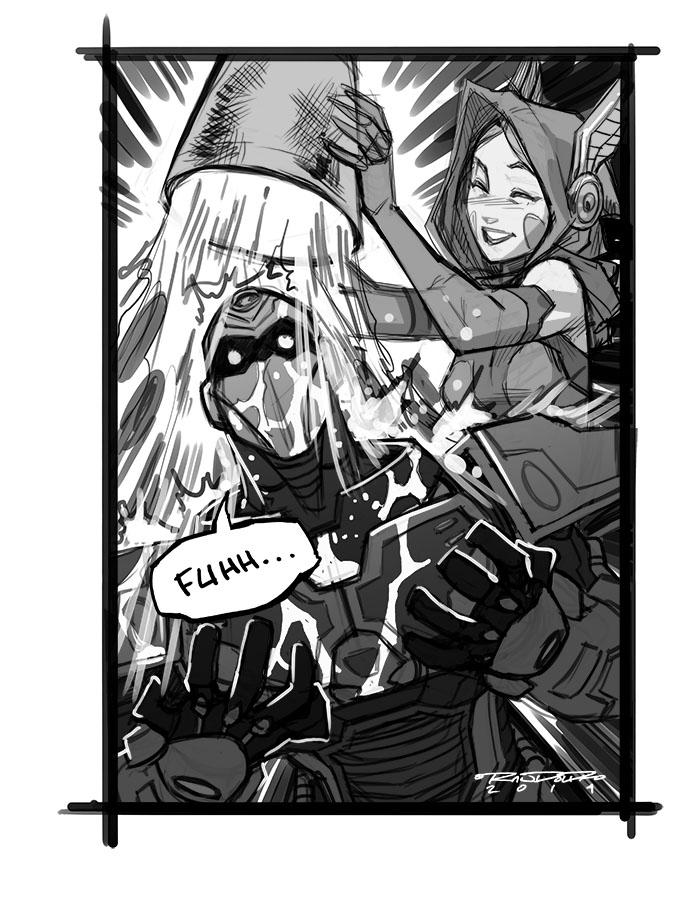 We'll update this post as more comic artists participate, so keep checking back and spreading the word about ALS!
In addition, check out this video of The Walking Dead's Michael Rooker taking the challenge!
To learn more about ALS or to donate, please visit ALSA.org.