The latest of the ARTIST'S PROOF EDITIONS from Image Comics! We've done a similar release for THE WALKING DEAD #1 and now we're giving some love to another #1 of ours. This edition is a giant 11″x17″ and spotlights Paul's original, uncolored artwork. You don't realize how big and beautiful these are until you see them in person! Only in comic shops and at our con booths after JULY 6th!
IMAGE GIANT-SIZED ARTIST'S PROOF EDITION: OUTCAST BY KIRKMAN & AZACETA #1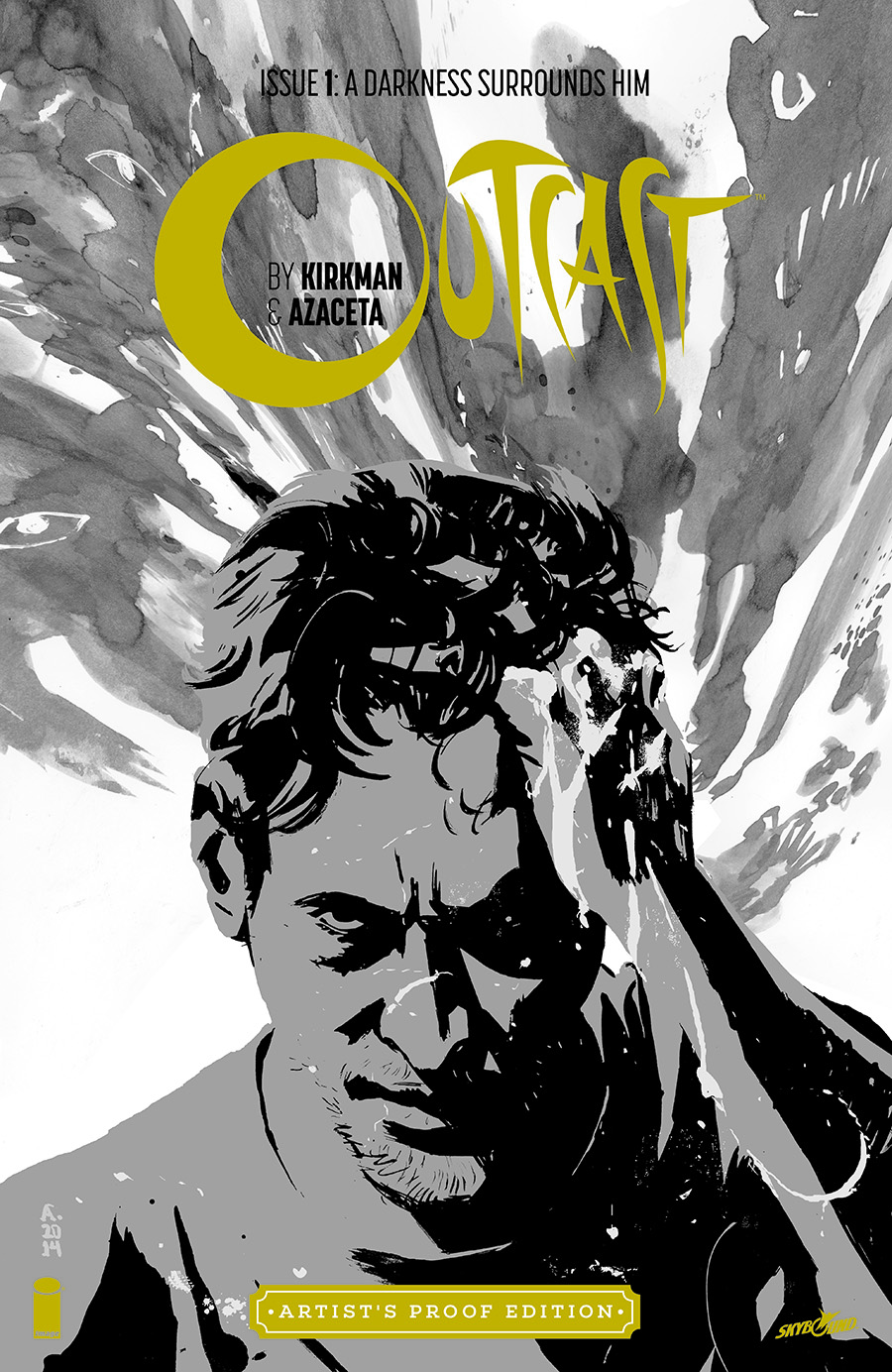 STORY: ROBERT KIRKMAN
ART/COVER: PAUL AZACETA
JULY 6 | 48 PAGES | BLACK & WHITE | MATURE | $19.99
The GIANT-SIZED ARTIST'S PROOF series continues, presenting special artist achievements in their raw form in an oversized 11" x 17" format. Paul Azaceta's haunting artwork from OUTCAST BY KIRKMAN & AZACETA #1 is presented here in glorious black and white inks.
Be sure to watch the new OUTCAST TV show on Cinemax, premiering June 3rd.