We've got your first look at our November books! Well, except HEART ATTACK which you must have certainly seen when we announced it earlier this week—RIGHT?! We've got your MANIFEST, we've got your OBLIVION SONG and OUTER DARKNESS (ending an arc no less), and REAVER promises to get (stay?) bloody!
And we have a trio of tremendous trades: EXCELLENCE Volume 1, for everyone that's been sleeping on this amazing series, OUTPOST ZERO Volume 3, bringing it home, and REDNECK Volume 4, which follows the Bowmans to Mexico.
Keep on scrolling for all the gorgeous covers and details.
---
HEART ATTACK #1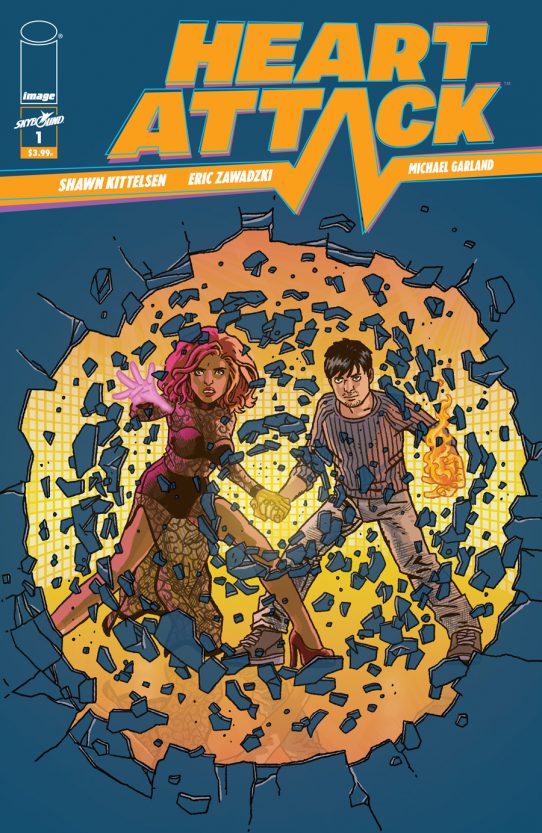 STORY: SHAWN KITTELSEN
ART/COVER: ERIC ZAWADSKI & MICHAEL GARLAND
NOVEMBER 20 | 40 PAGES | FULL COLOR | MATURE | $3.99
NEW SERIES
Super powers and teenage romance collide in the newest Skybound original by
Shawn Kittelsen (Mortal Kombat 11) and Eric Zawadski (The Dregs, Eternal)!
Gene therapy has saved Americans from disease—only to give birth to Variants: people with powers so unique, the government denies their human rights. But a rebellion has begun…
Charlie North is on the run from police when he crosses paths with Jill Kearney. Instant attraction becomes mass destruction when they unlock powers neither knew they had. Now the question isn't about how to use them, but how far they're willing to go.
---
MANIFEST DESTINY #38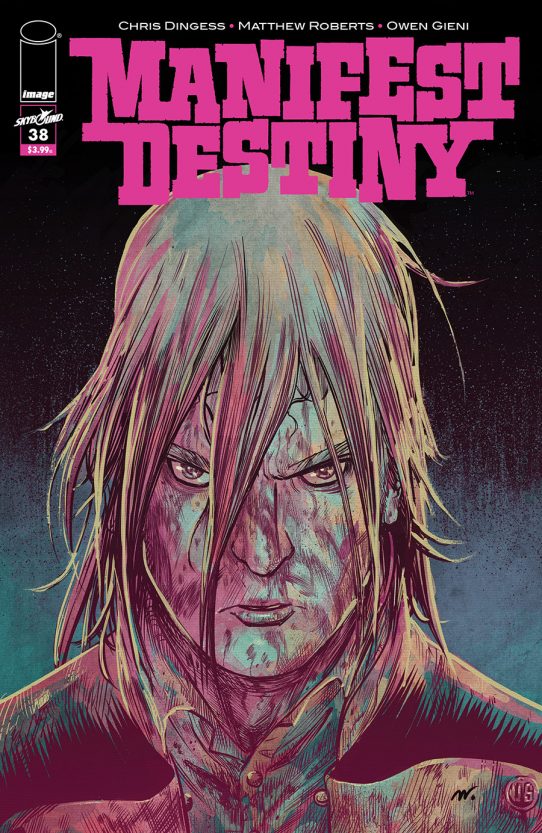 STORY: CHRIS DINGESS
ART/COVER: MATT ROBERTS & OWN GIENI
NOVEMBER 6 | 32 PAGES | FULL COLOR | MATURE | $3.99
When an expedition leads the Corps of Discovery deep into a nest of monsters, Lewis and Clarke face an impossible decision there's no turning back from.
---
OBLIVION SONG BY KIRKMAN & DE FELICI #21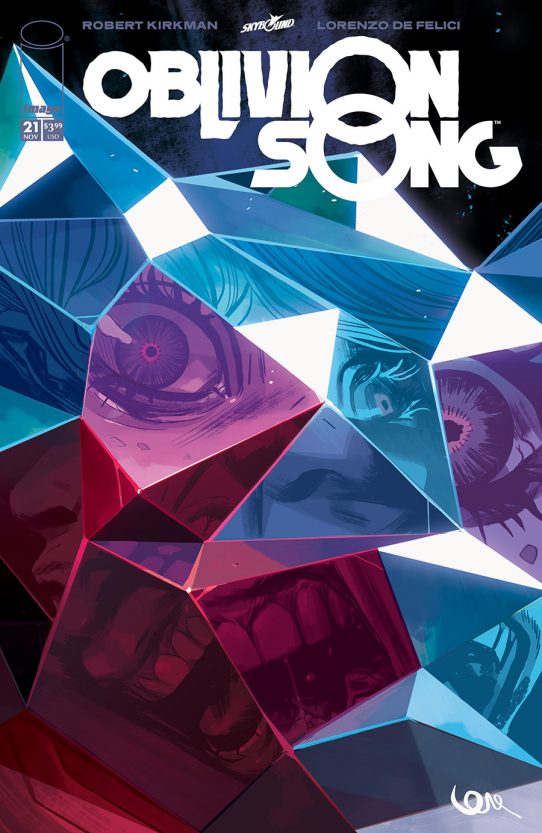 STORY: ROBERT KIRKMAN
ART: LORENZO DE FELICI & ANNALISA LEONI
COVER: LORENZO DE FELICI
NOVEMBER 13 | 28 PAGES | FULL COLOR | TEEN+ | $3.99
The Faceless Men divided!
---
OUTER DARKNESS #12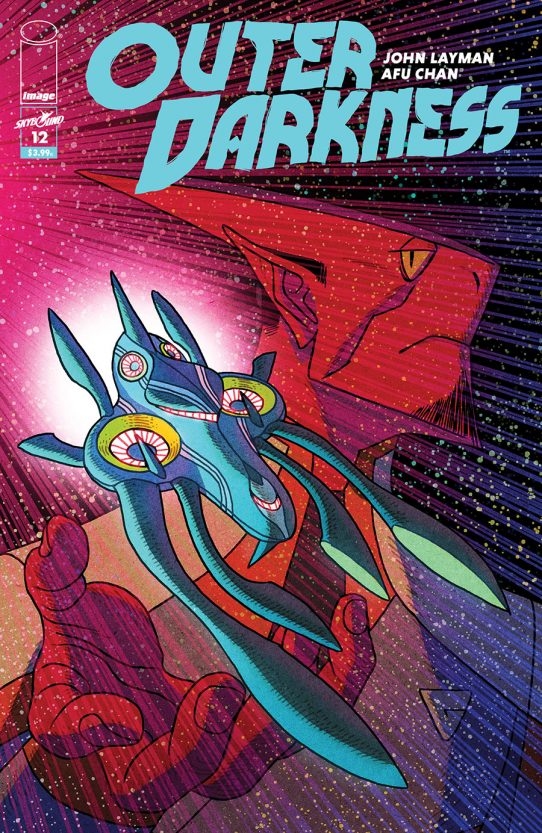 STORY: JOHN LAYMAN
ART/COVER: AFU CHAN
NOVEMBER 13 | 32 PAGES | FULL COLOR | MATURE | $3.99
END OF ARC
"Season One" of OUTER DARKNESS concludes with a new ship, new crew, and a mission: hunt down the stolen Charon. And bring back the girl.
---
REAVER #5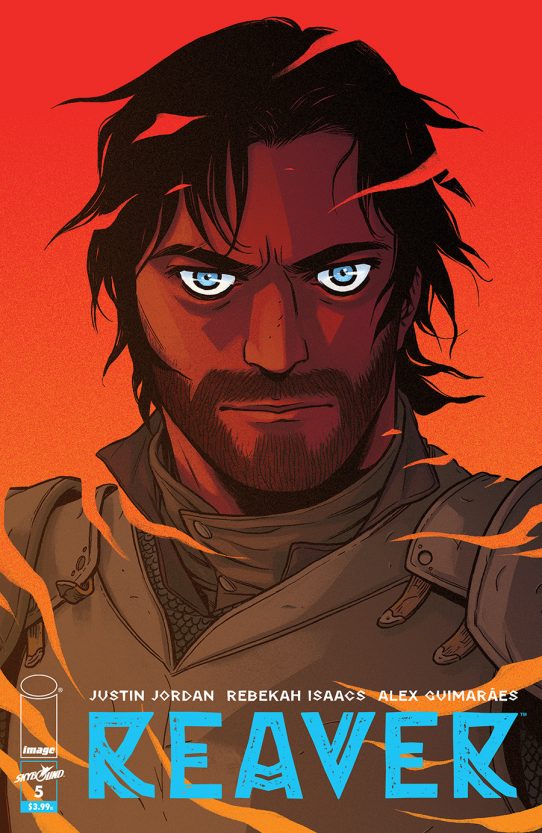 STORY: JUSTIN JORDAN
ART: REBEKAH ISAACS & ALEX GUIMARES
COVER: BECKY CLOONAN
NOVEMBER 13 | 32 PAGES | FULL COLOR | MATURE | $3.99
The Siege of the Anvil! Will any of Hell's Half-Dozen survive?
---
EXCELLENCE VOL. 1 TRADE PAPERBACK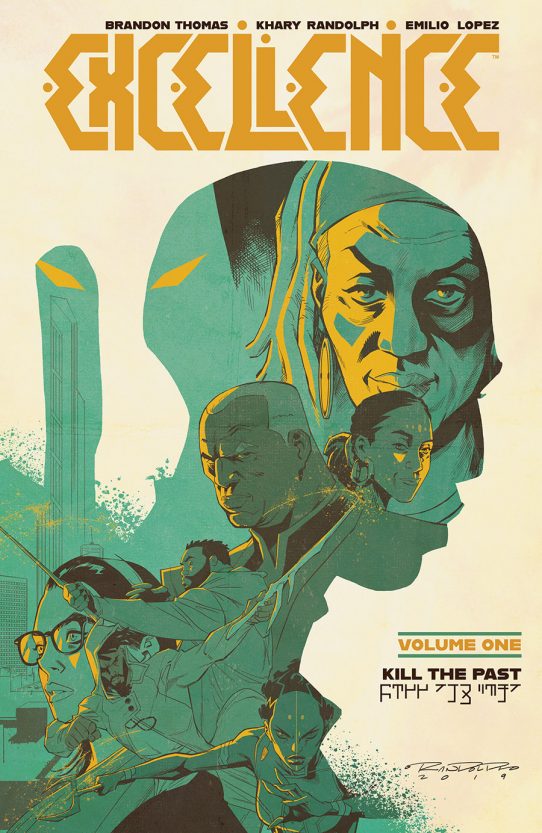 STORY: BRANDON THOMAS
ART/COVER: KHARY RANDOLPH & EMILIO LOPEZ
NOVEMBER 20 | 136 PAGES | FULL COLOR | TEEN+ | $16.99
Spencer Dales was born into a world of magic. His father belongs to the Aegis, a secret society of black magicians ordered by their unseen masters to better the lives of others—of higher potential—but never themselves.
Now it's time for Spencer to follow in his father's footsteps, but all he sees is a broken system in need of someone with the wand and will to change it. But in this fight for a better future…who will stand beside him?
Khary Randolph and Brandon Thomas ignite a generational war in this action-fantasy series, made entirely by creators of color, and committed to one truth above all others—Excellence is Real.
Collects EXCELLENCE #1-6.
ACTION, FANTASY
---
OUTPOST ZERO VOL. 3 TRADE PAPERBACK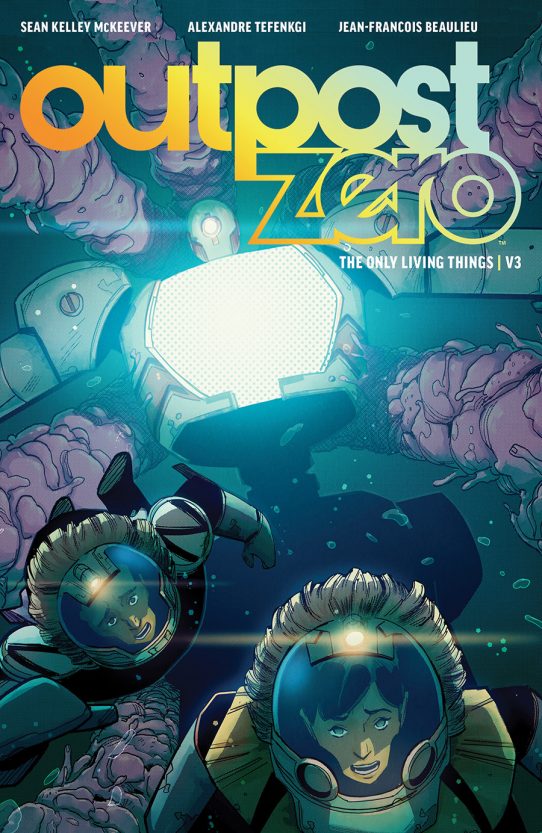 STORY: SEAN KELLEY MCKEEVER
ART/COVER: ALEXANDRE TENGFENKI & JEAN-FRANCOIS BEAULIEU
NOVEMBER 20 | 104 PAGES | FULL COLOR | TEEN+ | $14.99
Welcome back to the smallest town in the universe! Deep in the Outpost, Alea and Sam discover an ally who has answers to ask the questions they'd had since Steven's death… hopefully their friendship can survive the fallout.
Collects OUTPOST ZERO #10-14.
YOUNG ADULT, SCI-FI
---
REDNECK VOL. 4: "LONE STAR" TRADE PAPERBACK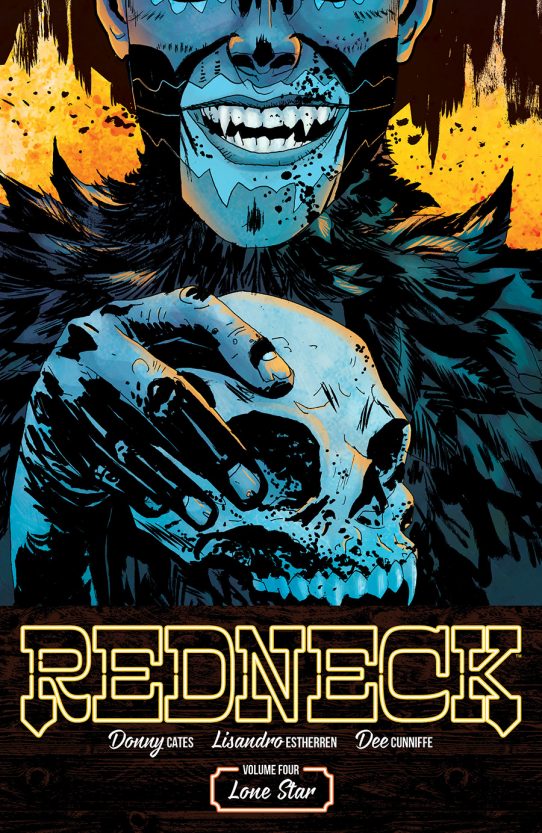 STORY: DONNY CATES
ART/COVER: LISANDRO ESTHERREN & DEE CUNNIFFE
NOVEMBER 27 | 128 PAGES | FULL COLOR | MATURE | $16.99
In the wake of their darkest day, it's time to say goodbye to the Lone Star state as the Bowman family searches for salvation… in the shadows of Mexico.
Collects REDNECK #19-24.
HORROR