A new year is going to bring in some great new titles and covers from Skybound! HARDCORE: RELOADED and HEART ATTACK both have new issues early in their run and are just getting warmed up, MANIFEST has one of my favorite covers yet (so sue me, I'm a huge Bunnicula fan), REDNECK kicks off a new arc, OUTCAST nears the end, and OBLIVION SONG is more exciting than ever. AND, issues 1-6 of REAVER get collected for Volume 1. If you haven't been reading it, hold onto your socks.
---
HARDCORE: RELOADED #2 (of 5)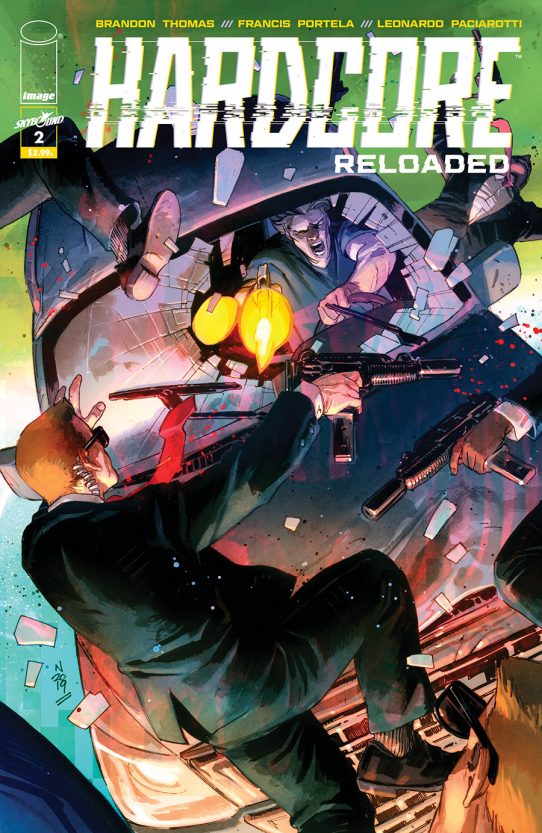 STORY: BRANDON THOMAS
ART: FRANCIS PORTELA & LEONARDO PACIAROTTI
COVER: NIC KLEIN
JANUARY 22 | 32 PAGES | FULL COLOR | TEEN+ | $3.99
With Hardcore tech in the hands of terrorists, Agent Drake must make a deal with America's Most Wanted before more innocents die. Clock's ticking…
---
HEART ATTACK #3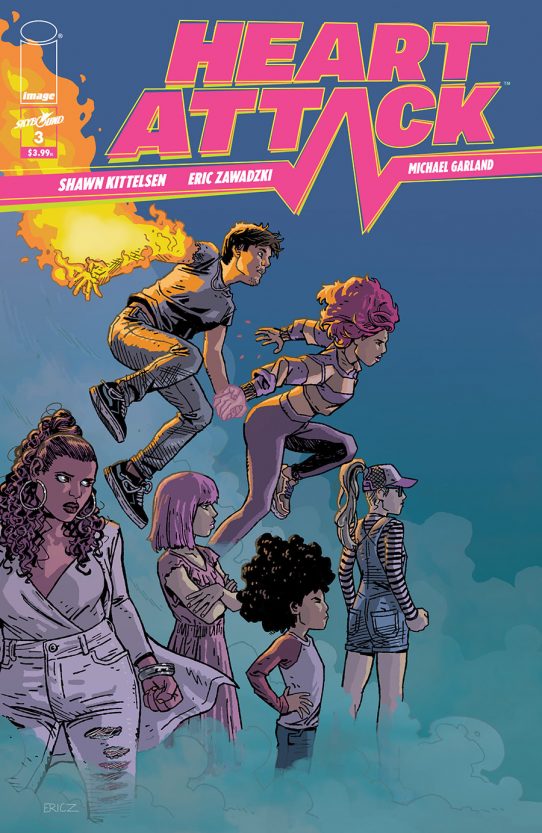 STORY: SHAWN KITTELSEN
ART/COVER: ERIC ZAWADSKI & MICHAEL GARLAND
JANUARY 15 | 32 PAGES | FULL COLOR | MATURE | $3.99
Austin, Texas is a flashpoint of Variant activity… but Charlie's got a secret so big, it could shut the rebellion down before it even starts.
---
MANIFEST DESTINY #40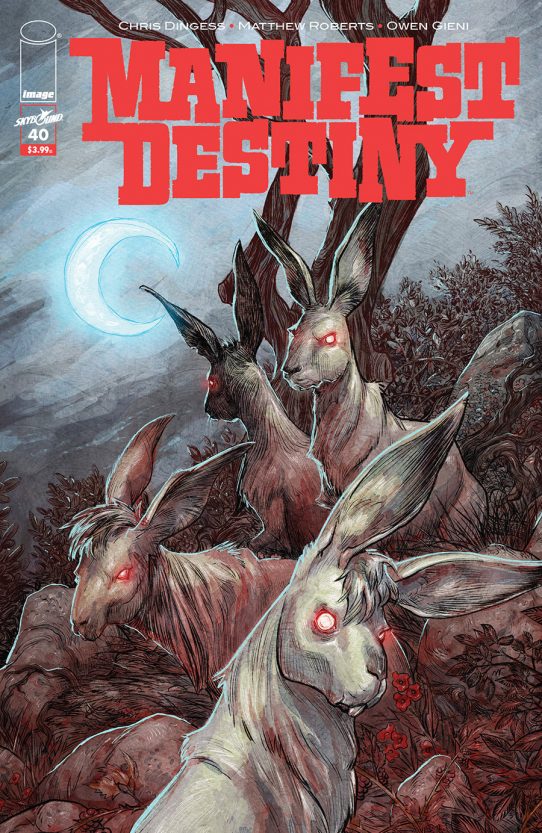 STORY: CHRIS DINGESS
ART/COVER: MATT ROBERTS & OWN GIENI
JANUARY 1 | 32 PAGES | FULL COLOR | MATURE | $3.99
If the Corps of Discovery's previous run-ins with humans on the frontier has taught them anything, it's to be very, very careful when making new friends.
---
OBLIVION SONG BY KIRKMAN & DE FELICI #23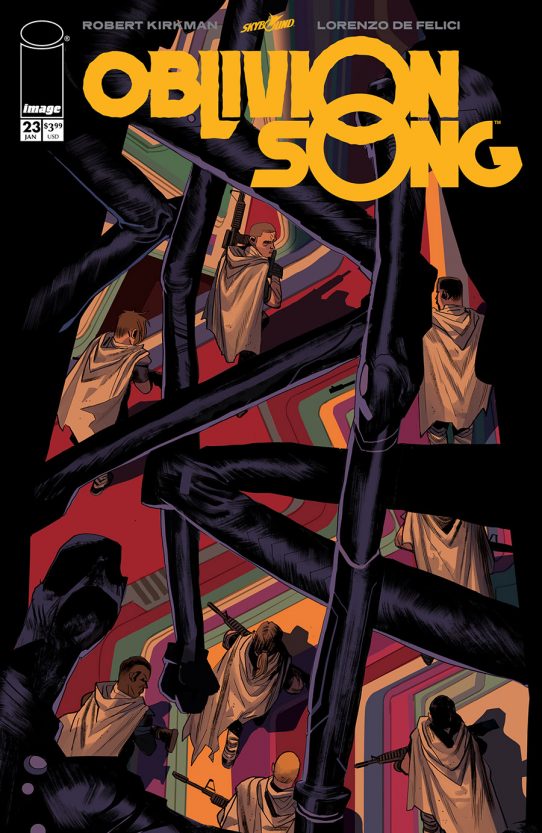 STORY: ROBERT KIRKMAN
ART: LORENZO DE FELICI & ANNALISA LEONI
COVER: LORENZO DE FELICI
JANUARY 8 | 28 PAGES | FULL COLOR | TEEN+ | $3.99
Marcos and Ed lead a rescue mission deep in the heart of Oblivion! Will they succeed–or will the Faceless Men be taking more prisoners?! Buckle up for an all-out, action-packed issue!
---
OUTCAST BY KIRKMAN & AZACETA #44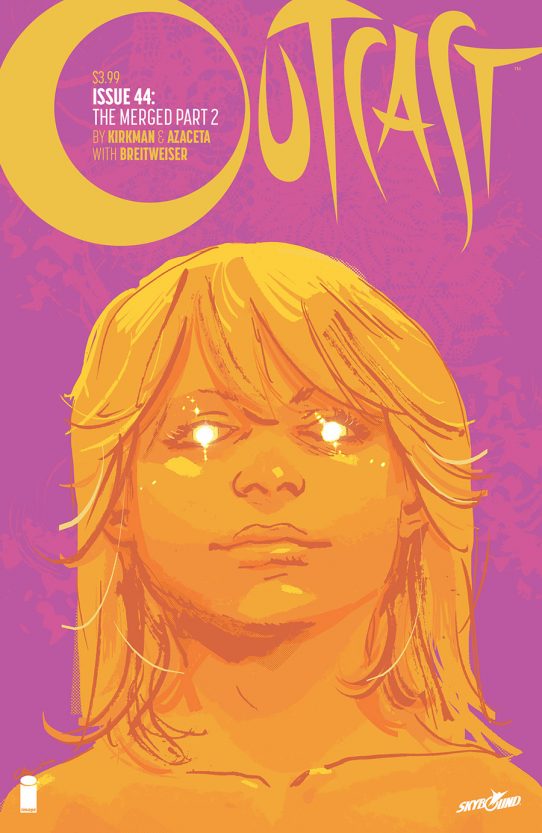 STORY: ROBERT KIRKMAN
ART | COVER: PAUL AZACETA & ELIZABETH BREITWEISER
JANUARY 29 | 32 PAGES | FULL COLOR | MATURE | $3.99
"The Merged," Part Two
The Great Merge continues! The world is thrown into chaos as more people are spontaneously possessed, and Kyle Barnes fights the inevitable. Will the world be lost to the possessed, or is Amber Barnes the key to stopping them?
---
REDNECK #25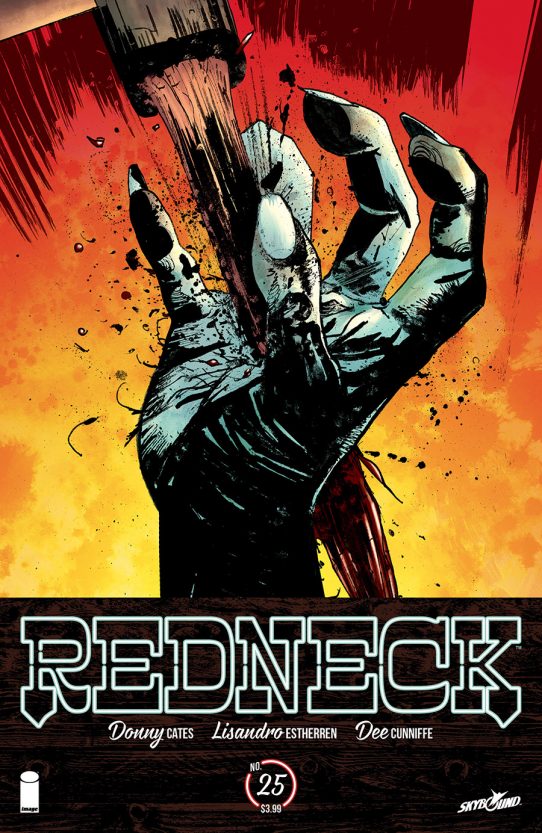 STORY: DONNY CATES
ART/COVER: LISANDRO ESTHERREN & DEE CUNNIFFE
JANUARY 29 | 32 PAGES | FULL COLOR | MATURE | $3.99
NEW STORY ARC
Who is Demus, the first vampire?! How did the Human-Vampire War begin?! And, just where in the hell did these vampires come from anyway? Join us for TALL TALES to find out!
---
REAVER VOL. 1: HELL'S HALF-DOZEN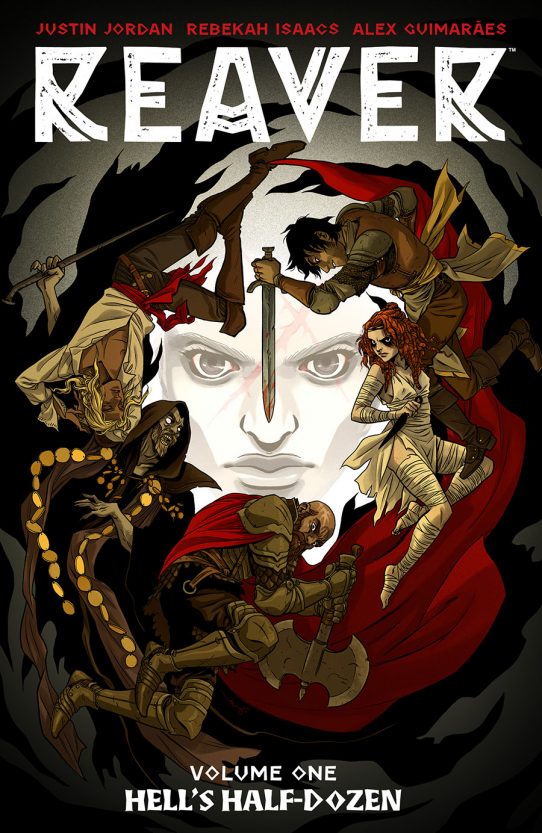 STORY: JUSTIN JORDAN
ART: REBEKAH ISAACS & ALEX GUIMARES
COVER: BECKY CLOONAN
FEBRUARY 12 | 136 PAGES | FULL COLOR | MATURE | $16.99
ADVANCE SOLICITED
The continent of Madaras promised a new start for settlers… but 200 years after its discovery, the war rages on. Deep within this savage and untamed land, a darkness builds at The Anvil that must be stopped at all costs.
To do so, the Imperials assemble six of its most despicable prisoners–a turncoat, a skin eater, a sorcerer, his bodyguard, a serial killer, and the Devil's Son.
They are the only ones who can stop the end of the new world. They are Hell's Half-Dozen.
JUSTIN JORDAN (The Strange Talent of Luther Strode) and REBEKAH ISAACS (Buffy the Vampire Slayer) create a grim, dark fantasy comic for a post-Game of Thrones world. This is REAVER.
Collects REAVER #1-6.
FANTASY