Never let it be said that Robert Kirkman doesn't like to go big! And July is going to be BIG.
First, we've added a fifth cover for OBLIVION SONG #25 (arriving July 8th), which kicks off an all new arc. Cover E, from the super talented J. Scott Campbell, joins covers from Lorenzo De Felici, David Finch & Annalisa Leoni, Arthur Adams, and Charlie Adlard!
Second, we're getting an additional origin story drawn by Annalisa Leoni, who's also our colorist on the series! This backup will be included in each stuffed-to-the-rafters copy.
Third, as we've already discussed, the oversized OBLIVION SONG HARDCOVER BOOK ONE comes out the same day, collecting the first 12 issues, along with covers and sketchbook.
Fourth, the OBLIVION SONG ARTIST'S PROOF of the first issue comes out the following week on July 15th! These Artist Proof Editions present the art in raw, 11'x17″ format.
Fifth, *WINDOW SHATTERS, SEAN MACKIEWICZ SOMERSAULTS INTO BRIAN'S APARTMENT AND SMASHES HIS COMPUTER*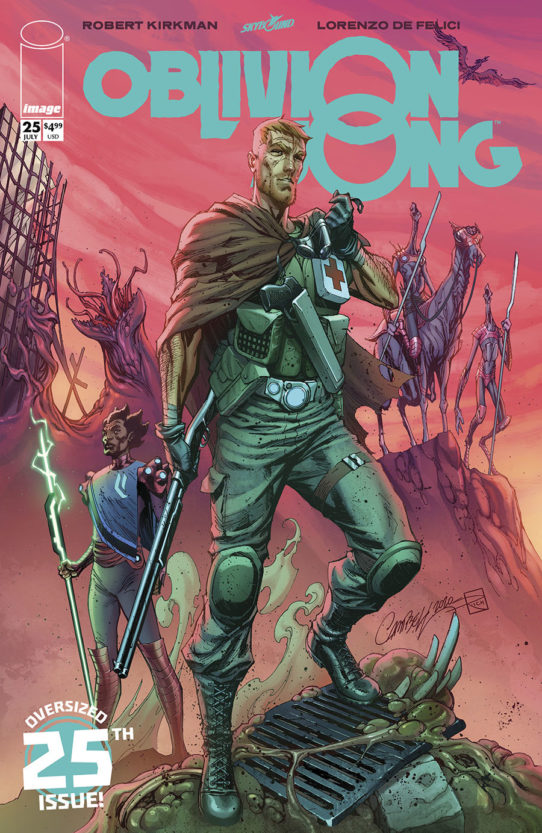 OBLIVION SONG BY KIRKMAN & DE FELICI #25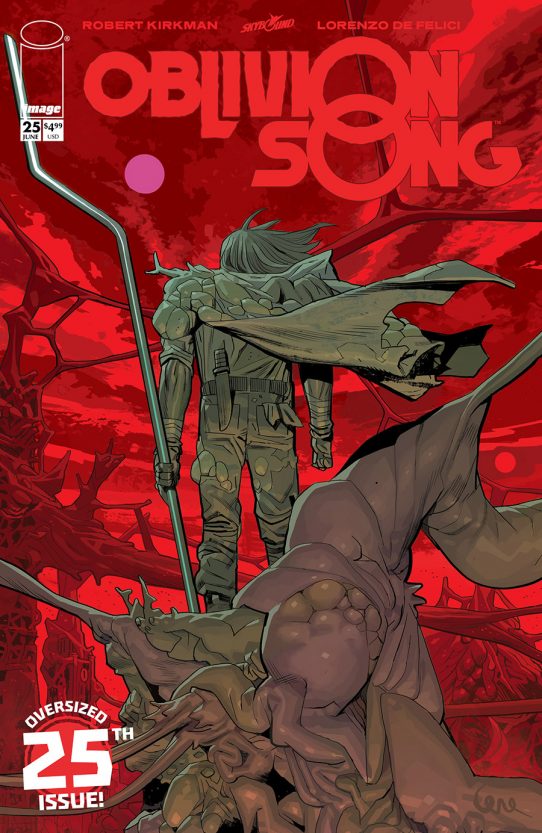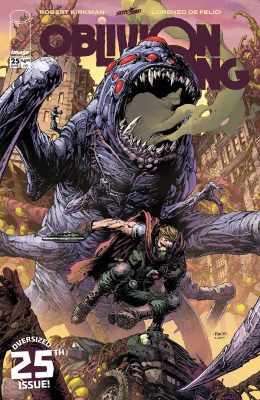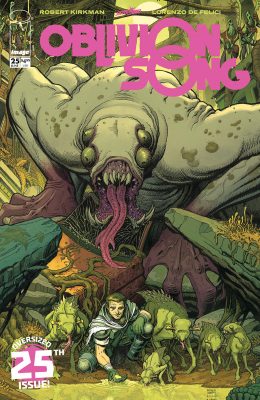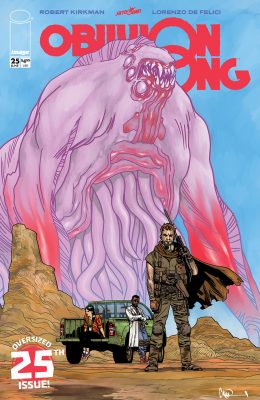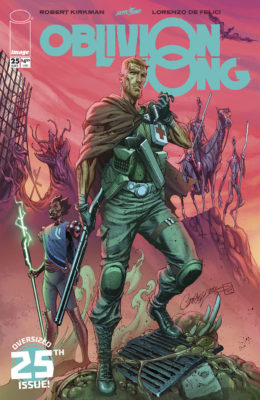 STORY: ROBERT KIRKMAN
ART: LORENZO DE FELICI & ANNALISA LEONI
COVER A: LORENZO DE FELICI
COVER B: DAVID FINCH & ANNALISA LEONI
COVER C: ARTHUR ADAMS
COVER D: CHARLIE ADLARD
COVER E: J SCOTT CAMPBELL
JULY 8 | 40 PAGES | FULL COLOR | TEEN+ | $4.99
NEW STORY ARC
CELEBRATING OUR HUGE 25th ANNIVERSARY ISSUE! Nathan Cole's world has changed, nothing could have prepared him for what has happened, what he's had to do and how its affected him. Starting in this issue, he embarks on a new journey with full knowledge of Oblivion and what caused the Transference! The fate of the Earth rests in his capable hands! Also in this issue, a special ORIGIN STORY drawn by series colorist extraordinaire Annalisa Leoni!
---