Hola, hola! With no comics last week, it's been awhile, Aaron Lewis. But we're back with that new new for your comic book reading needs! This week marks the glorious return to OBLIVION SONG #34. I'm stressed, folks. We only have three more issues after this! I'm not ready to let go! How will I fill the Kirkman hole in my life at the end!?
Oh, right! Things get more colorful in THE WALKING DEAD DELUXE #25, with FOUR variant covers for you hardcore collectors and fans of dope stuff alike! Again, as a new reader to the series, it's so satisfying to experience this series in full color and updated lettering. If you've never read the series, you should join me on Deluxe reading!
Also, if you haven't picked up SUMMONERS WAR, you're in luck! I pulled a few strings and got the first volume in trade paperback form at your local comic shop this week. Tell them you're "looking for the Summoners War trade paperback from Skybound". They'll know what this secret phrase means, trust me.
Don't say I've never done anything for you! You owe me! For now: pick up these comics!
---
OBLIVION SONG BY KIRKMAN & DE FELICI #34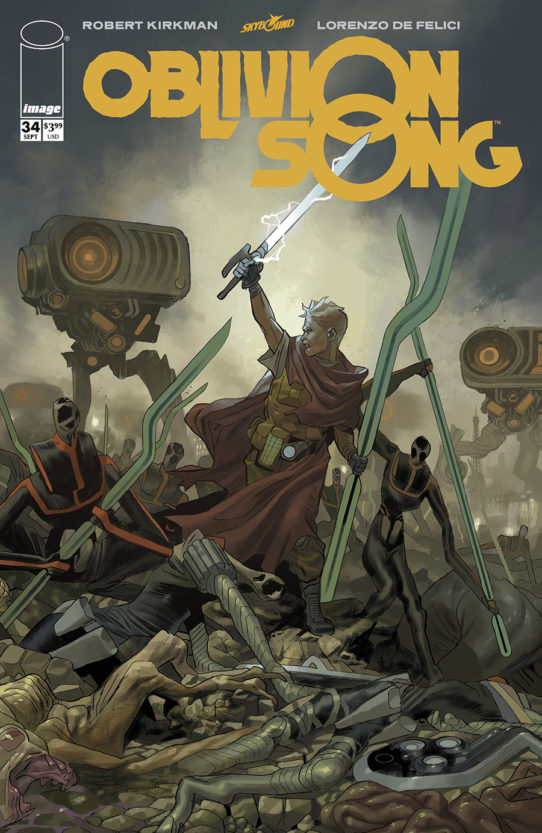 STORY: ROBERT KIRKMAN
ART: LORENZO DE FELICI & ANNALISA LEONI
COVER: LORENZO DE FELICI
OCTOBER 20 | 28 PAGES | FULL COLOR | TEEN+ | $3.99
The war with the Kuthaal intensifies after Nathan's actions in Los Angeles. Could this mean the end of all life on Earth? The stakes have never been higher! Only three issues left! Who will survive to the final issue—if anyone?
---
THE WALKING DEAD DELUXE #25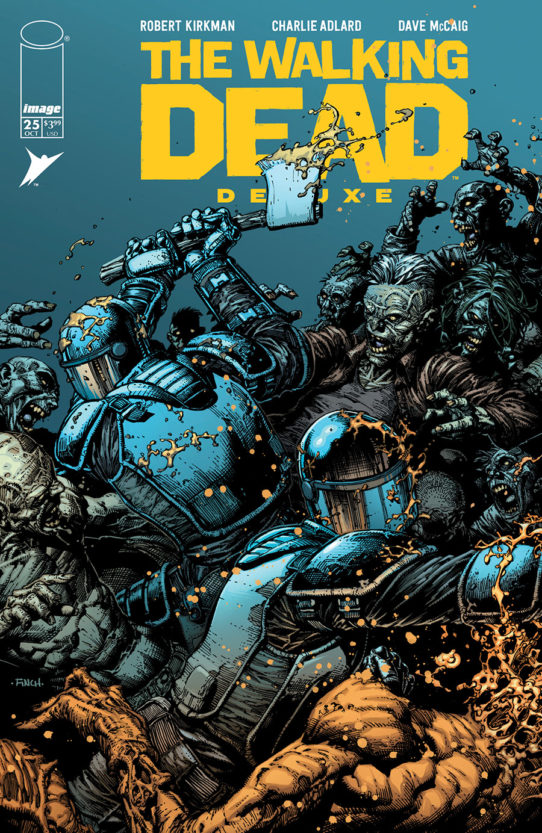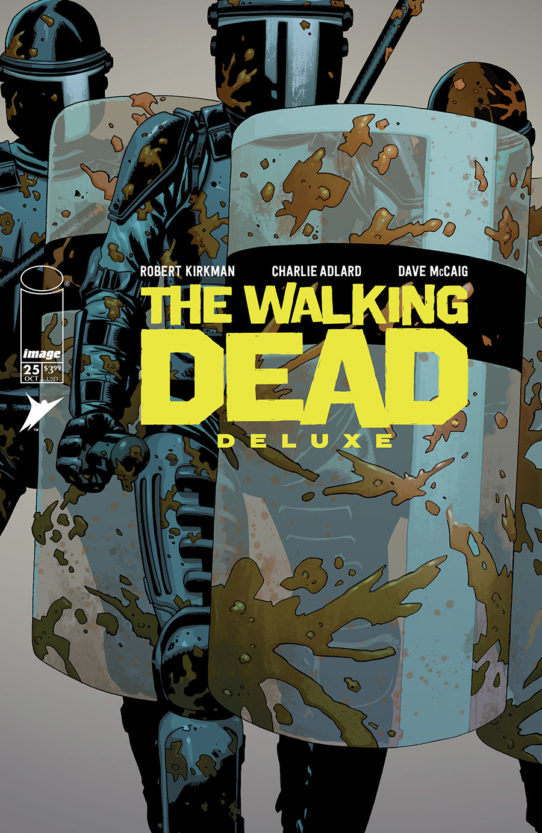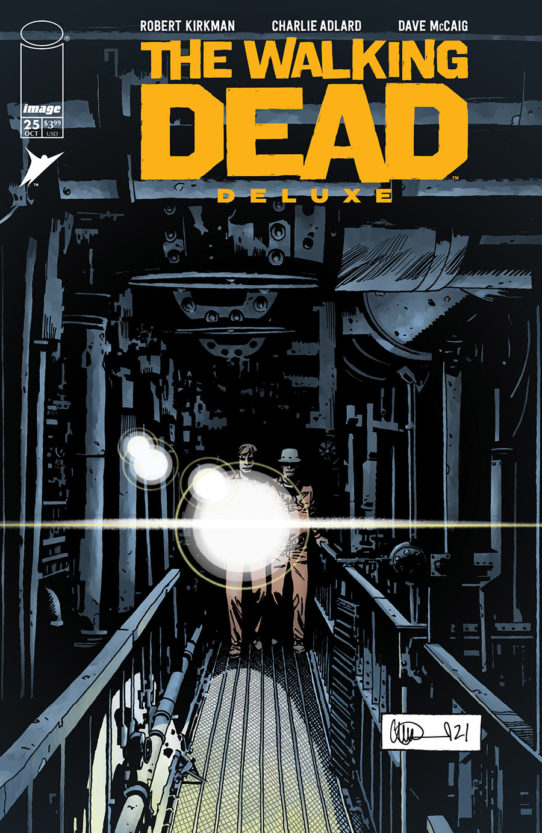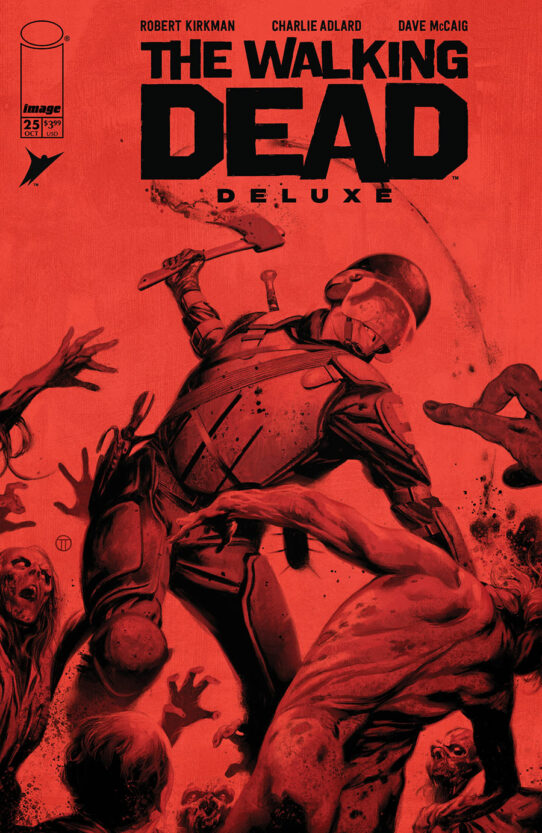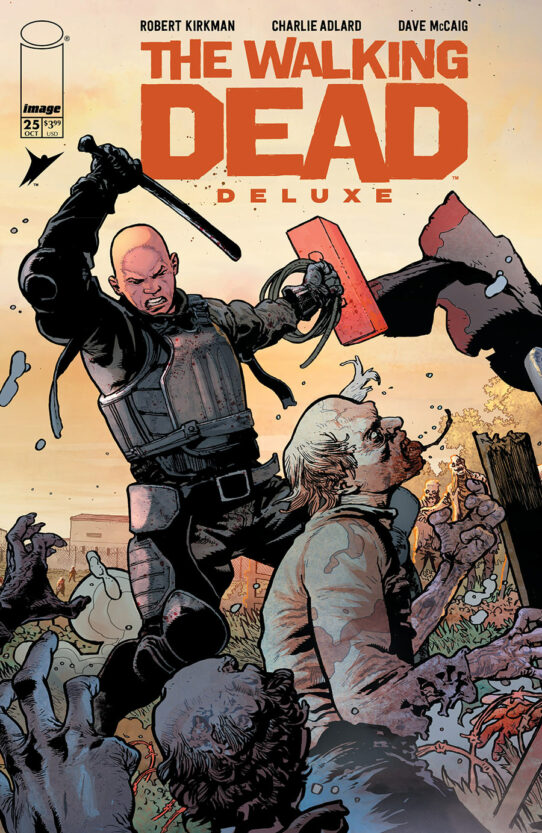 STORY: ROBERT KIRKMAN
ART: CHARLIE ADLARD & DAVE McCAIG
COVER A: DAVID FINCH & DAVE McCAIG
COVER B: CHARLIE ADLARD & DAVE McCAIG
COVER C: JULIAN TOTINO TEDESCO
OCTOBER 20 | 36 PAGES | FULL COLOR | MATURE | $3.99
Rick and Glenn venture outside the prison, and what they find will change this series FOREVER.