Hey everyone! Hope you're having a fabulous week so far. We're here to tell you about our comics coming out this week. We've got a brand new BIRTHRIGHT for you! The start of a brand-new story arc is here and Mikey's in for even more craziness. This issue also has a beautiful Lorenzo De Felici variant for all you collectors out there, so don't miss it! You can check out a 4 page preview below. Make sure to drool a little over that splash page! Pick up BIRTHRIGHT #26 at your local comic shop or on ComiXology Wednesday.
---
BIRTHRIGHT #26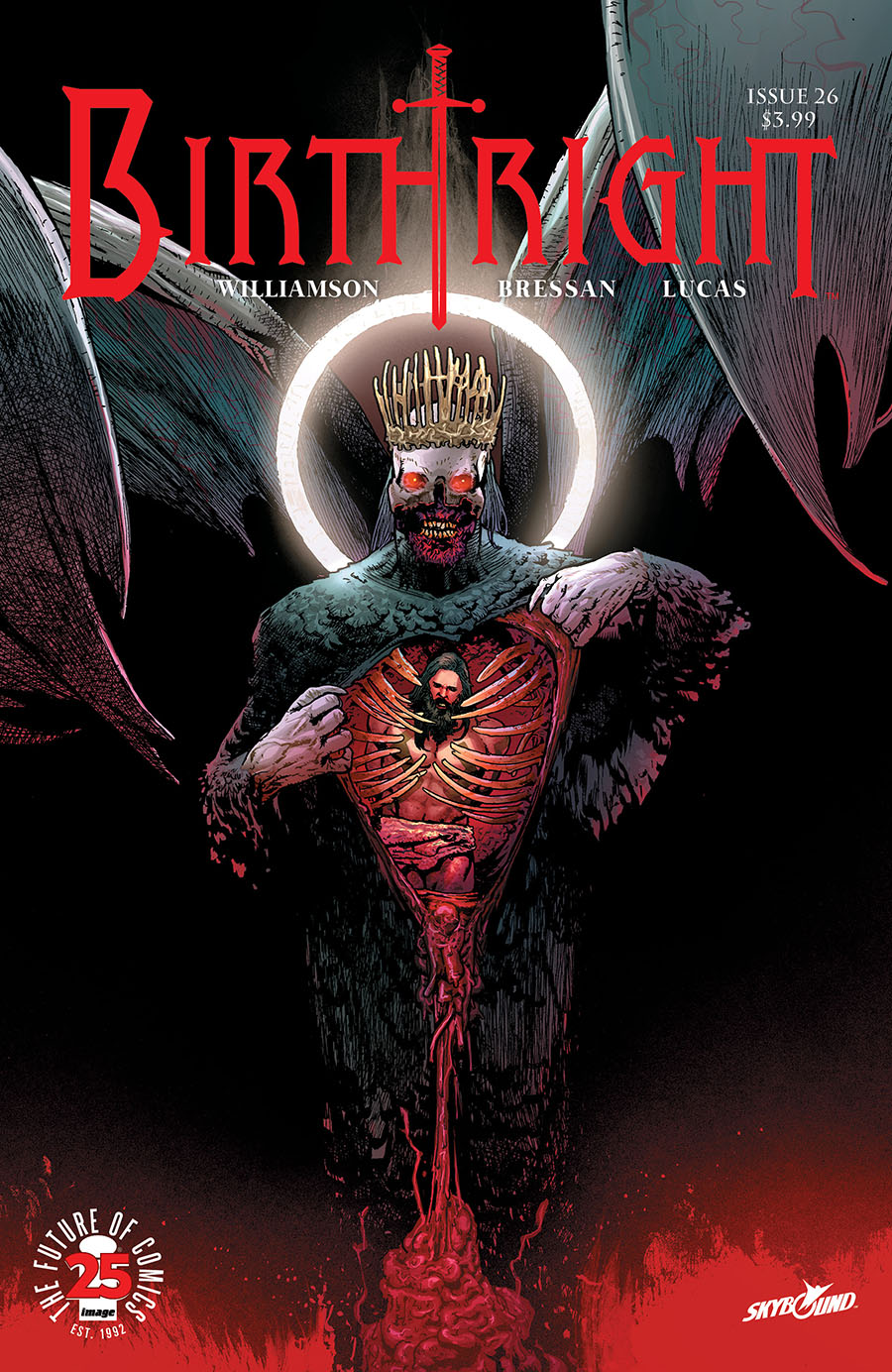 STORY: JOSHUA WILLIAMSON
ART/COVER: ANDREI BRESSAN & ADRIANO LUAS
SEPTEMBER 13
32 PAGES | Full Color | Teen+ | $3.99
NEW STORY ARC
Mikey Rhodes battled his way back to Earth, only to lose his family because of his service to the God King Lore. Now, the exorcism of Mikey Rhodes begins!