Hola, hola! Hope your holidays were restful and your stocking overflowed with comics! What are these weird days between the holidays and New Year's? Are they even real? Do they even count? Or are we just float-no, wait! Comics are back on schedule! MANIFEST DESTINY is back, and it's nearing its end. So if you're looking to catch up, these dream haze days are the perfect time to get at it.
---
MANIFEST DESTINY #45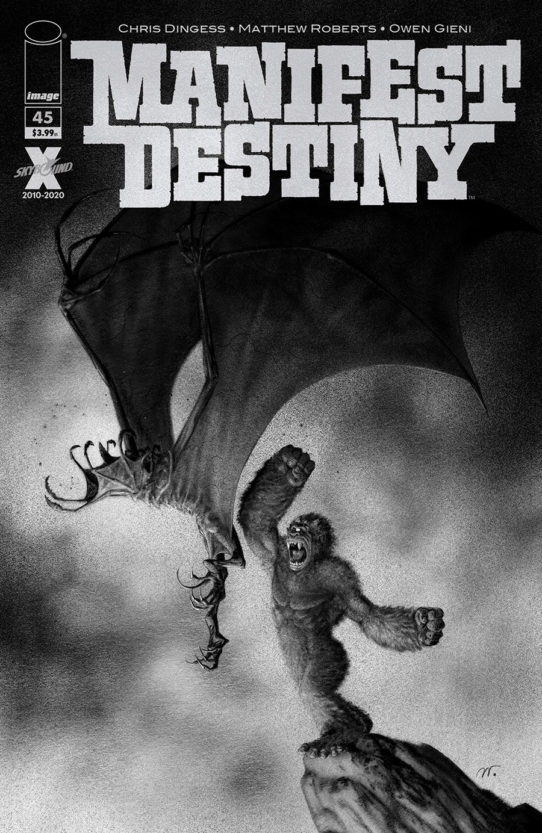 STORY: CHRIS DINGESS
ART: MATTHEW ROBERTS & OWEN GIENI
COVER: MATTHEW ROBERTS
JULY 28 | 32 PAGES | FULL COLOR | T | $3.99
Now that the secret of their expedition is out, the Corps of Discovery is at a crossroads. They may not be good men… but are they monsters?