Hola, hola! Welcome to 2022, baby! And what better way to kick off the new year than with some new THE WALKING DEAD DELUXE!? There's some awesome panels and spreads in this issue that really show off the care Dave McCaig's colors are giving this retelling of the best dang comic series of all time! And Rus Wooton's updated lettering really lets the artwork breath, while also adding some pretty jarring emotion to the story. You can feel the panic, the hurt, the TERROR. Kirkman leaves us on a helluva cliffhanger, and Issue 31 can't come soon enough!
---
THE WALKING DEAD DELUXE #30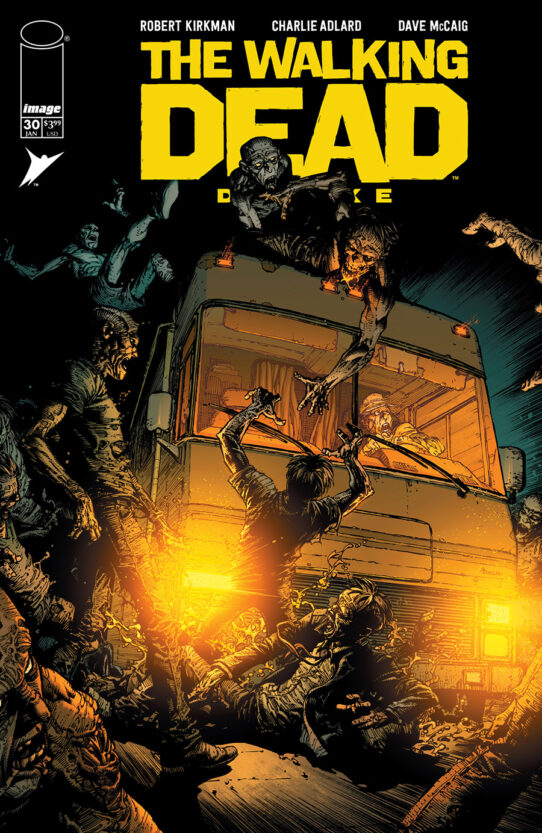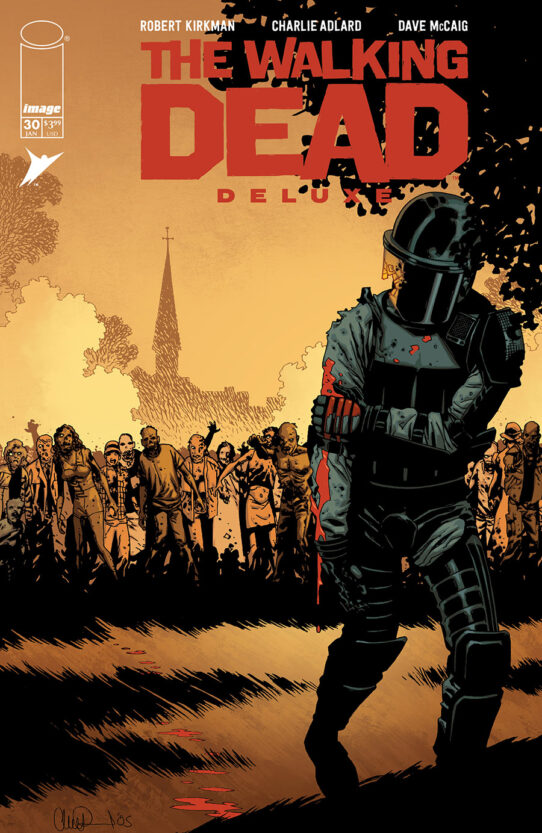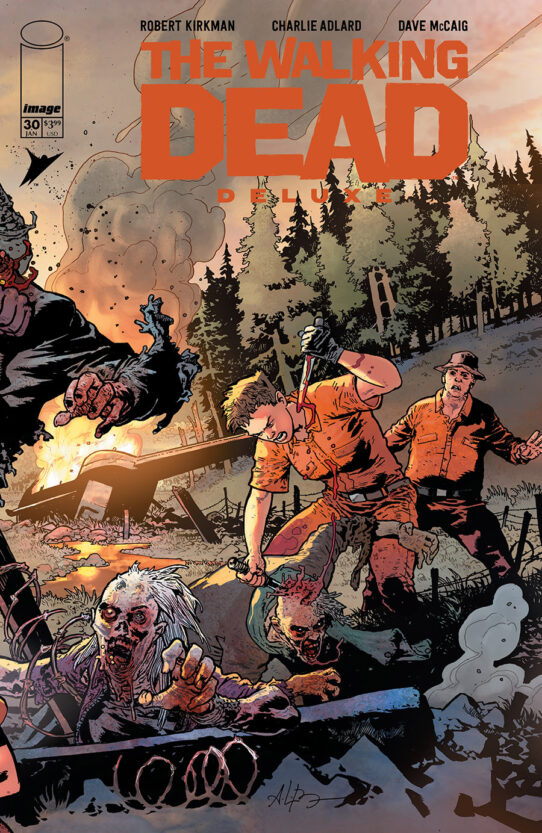 STORY: ROBERT KIRKMAN
ART: CHARLIE ADLARD & DAVE McCAIG
COVER A: DAVID FINCH & DAVE McCAIG
COVER B: CHARLIE ADLARD & DAVE McCAIG
COVER C: ANDREI BRESSAN & ADRIANO LUCAS
JANUARY 5 | 32 PAGES PLUS COVER | FULL COLOR | MATURE | $3.99
Back at the prison, the search for Rick, Michonne, and Glenn has been unsuccessful… until Tyreese returns. A storm is on the horizon, and the survivors aren't prepared for what's to come. This deluxe presentation in STUNNING FULL COLOR also features another installment of Cutting Room Floor and creator commentary.