Manifest Destiny is about to embark on a VERY exciting adventure! Our friends at Dynamic Forces recently sat down with Manifest Destiny Writer Chris Dingess to discuss the upcoming six-part Sasquatch story arc.
---
Dynamic Forces: Chris, what has it been running this wonderful book called Manifest Destiny?

Chris Dingess: It's been an amazing experience. I've been a fan for so long, but never attempted to write a comic. So this has been the learning experience of a lifetime and I've had wonderful teachers like Robert Kirkman, Matt Roberts, Sean Mackiewicz and Sina Grace along the way.
DF: Hard to believe it is time for issue #19 already?

CD: Already?! We've been chugging along on this book forever! Big thanks to the fans who have supported us through this process.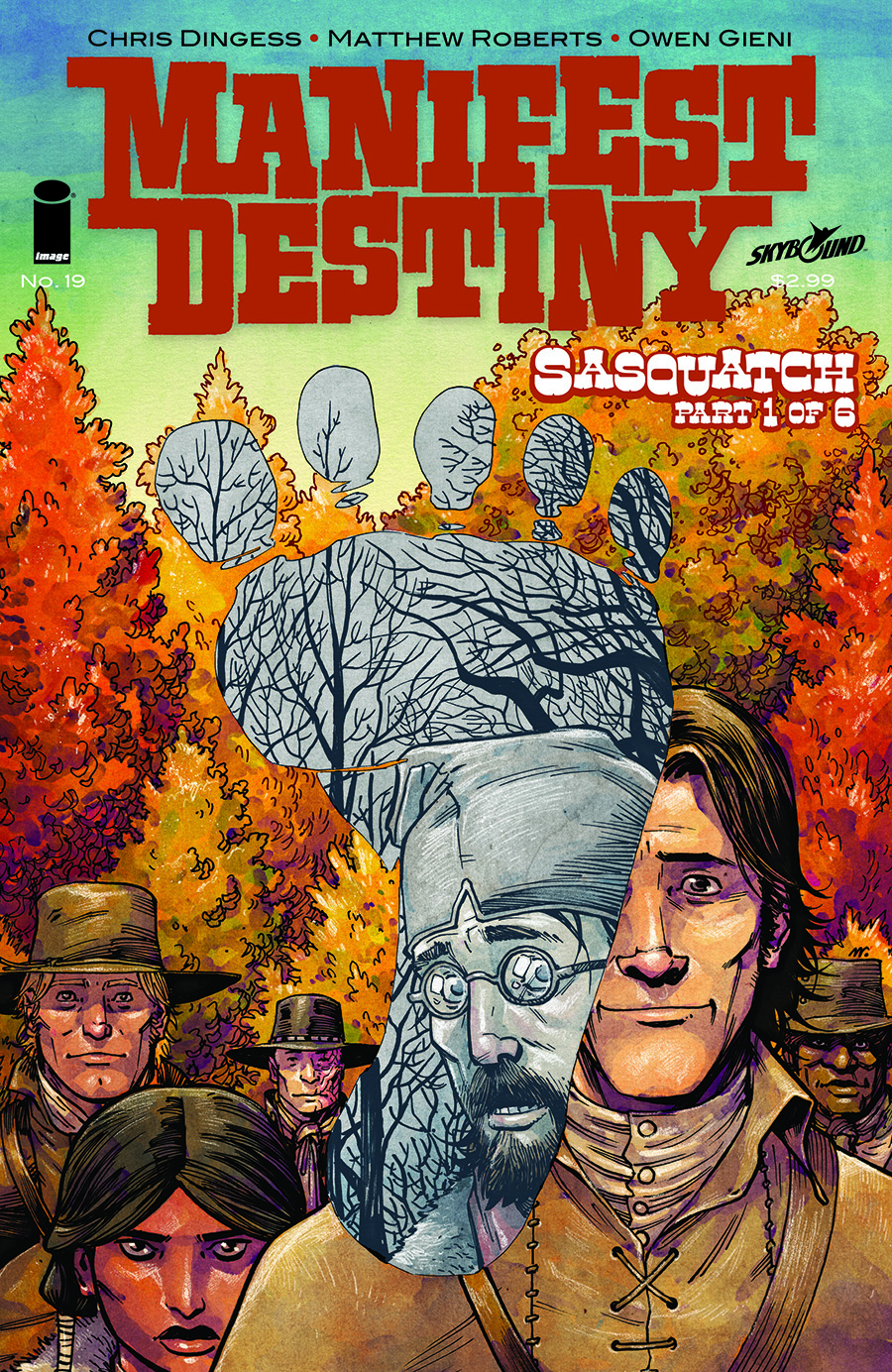 DF: For the uninitiated, tell us how this book came into being.

CD: I was hanging out with friends years ago, complaining about the glut of alternative history fiction out there and jokingly talked about Lewis, Clark and Sacagawea on a secret mission to fight monsters. Then the joke turned into a real idea and through a series of fortunate events I got to pitch it to Robert.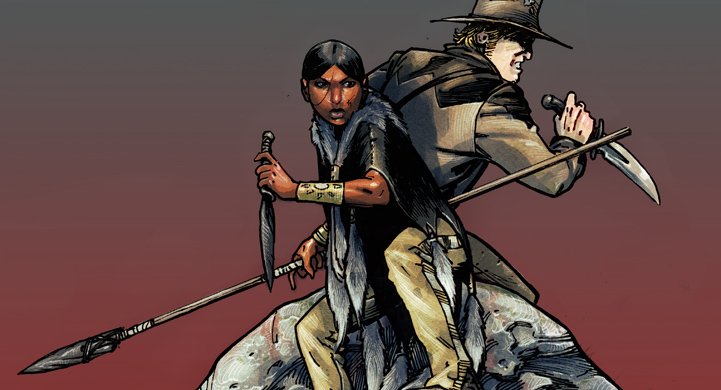 DF: Issue #19 brings us a new arc with…Sasquatch?

CD: Yeah. We wanted to come back from hiatus with something big. So… BIGFOOT! At least, our spin on Bigfoot. Or Bigfeet, since it's plural. Whatever. Sasquatches! You get the picture.
DF: How do you enjoy working with Matthew Roberts, Tony Akins and Owen Gieni?

CD: I'm constantly and consistently amazed by the art Matt and Owen have produced since day one. Tony joined more recently and has just fit right in and hit the ground running with us. Another incredibly valuable member of the team is Patrick Brosseau. His lettering adds so much dimension and personality to every character in the story. He's truly invaluable.
---
Remember to check out the ENTIRE interview over at Dynamic Forces! What are YOU most excited to see in the upcoming story arc?? Let us know in the comments below!