MANIFEST DESTINY continues to be one of the greatest retellings of American History in comics! Lewis & Clark have battled and catalogued all manner of creatures, but nothing could prepare them for the greatest of American legends! Issue #19 kicks off an arc so big, so hairy, so damn mythological it had to be called… SASQUATCH!
This is a great jumping-on point for new readers. Yes, you've missed some truly awesome stuff, but you'll get adjusted in no time! And then you can go back and buy the first three trades!
Here are the first four pages of Issue #19: SASQUATCH PART ONE!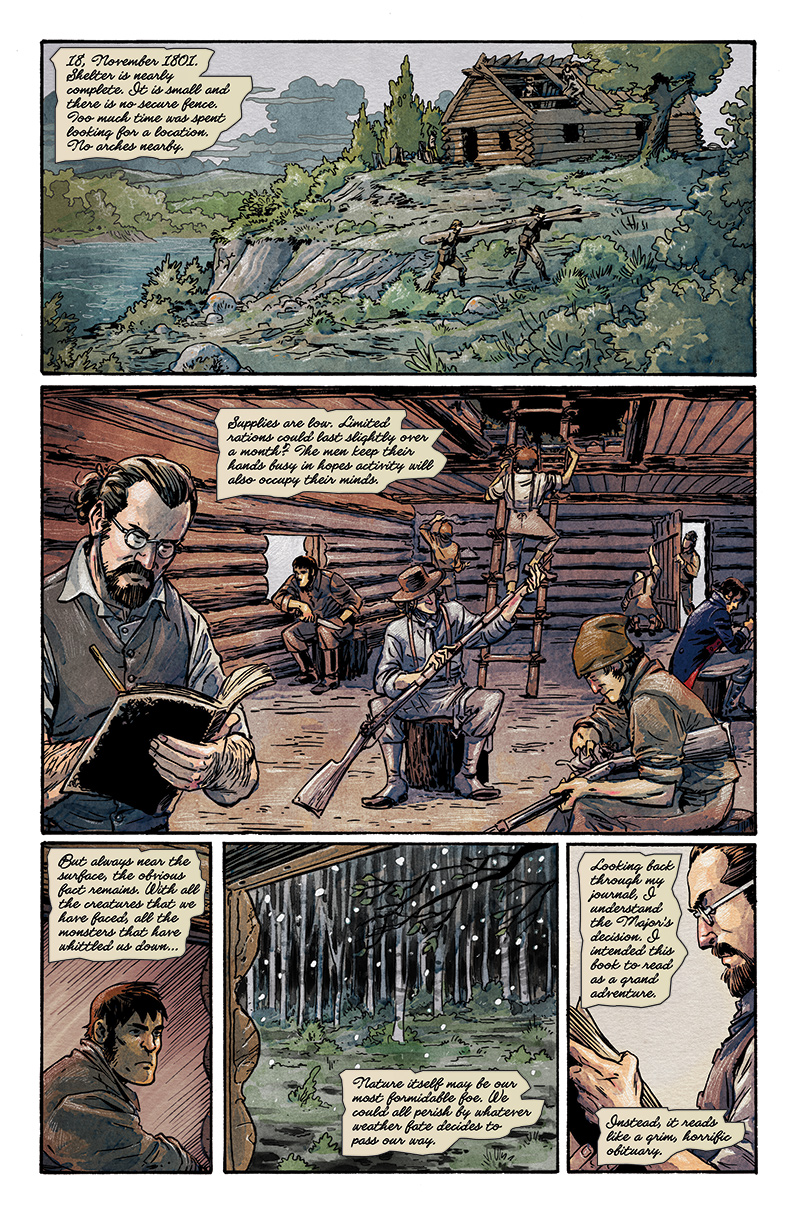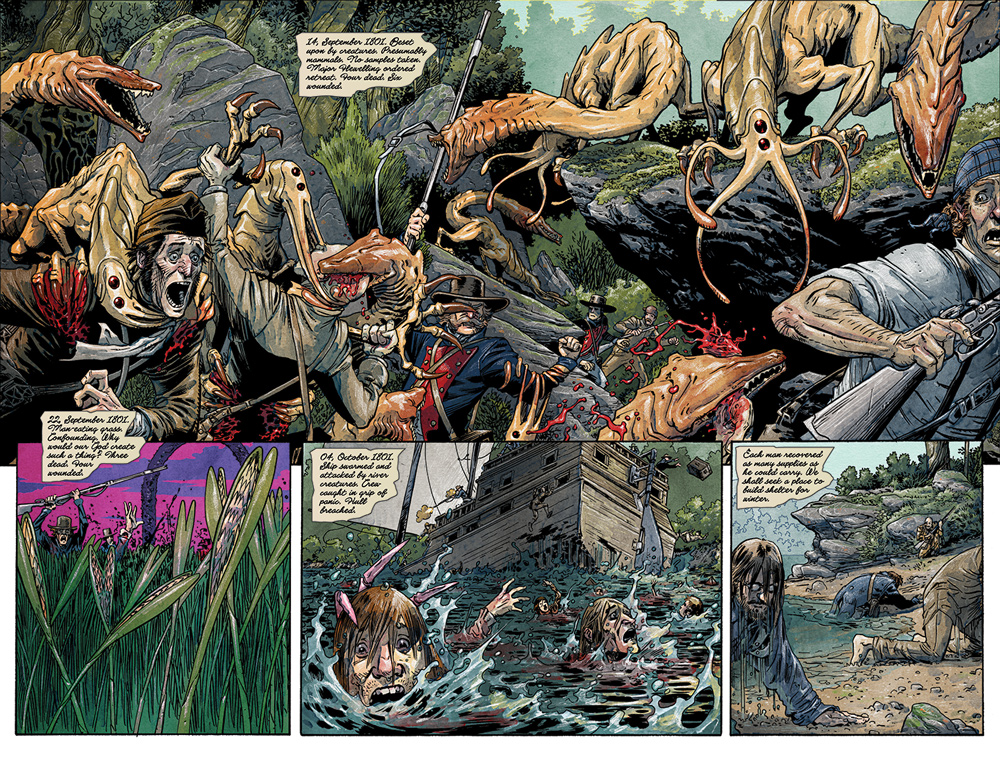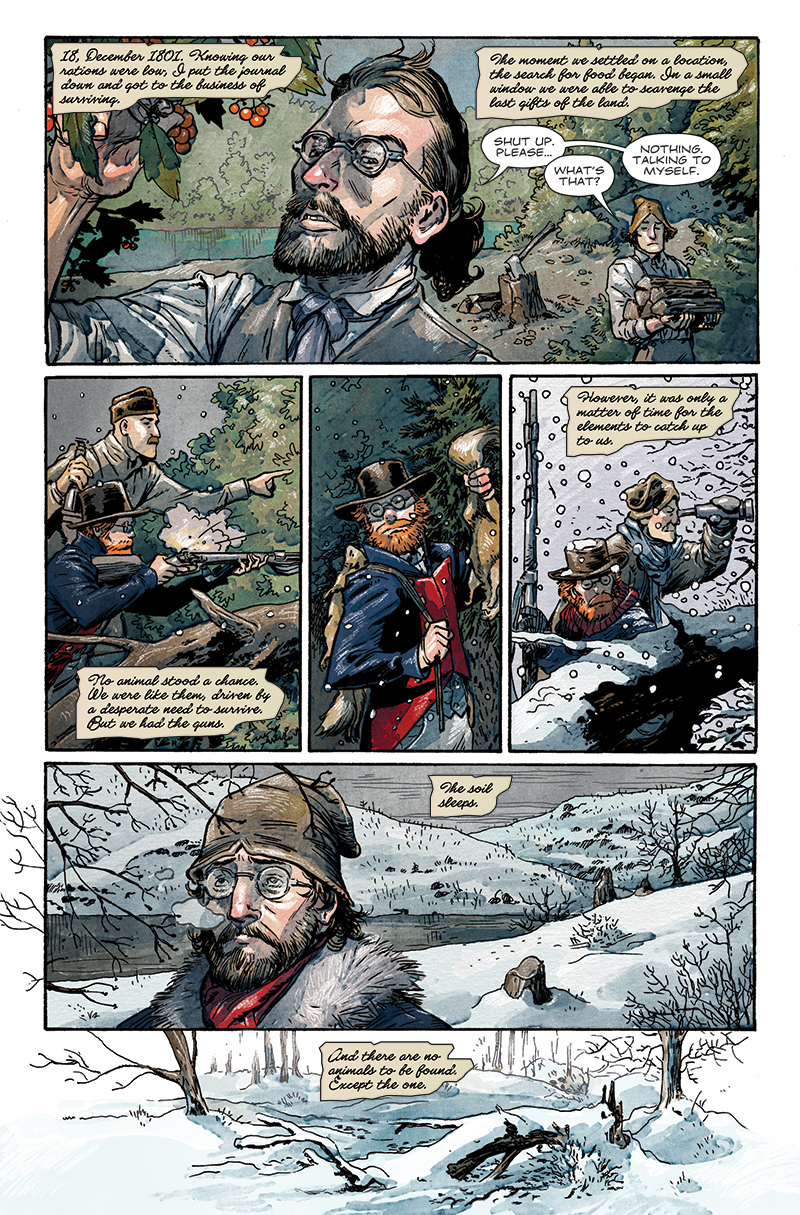 If that splash page is too small in your browser, click here for a bigger version.

MANIFEST DESTINY #19 is in stores MAY 18th, with a variant cover by RUMBLE's James Harren!