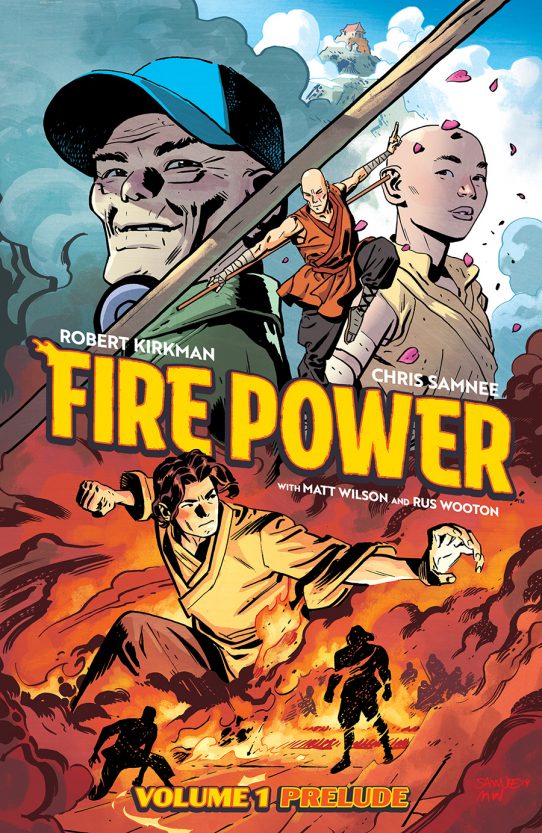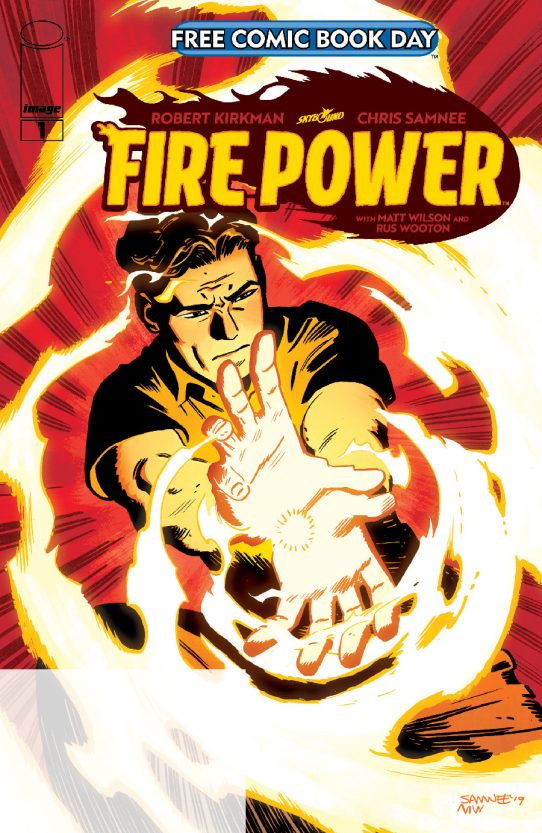 It's been an interesting Spring so far, to say the least. We had some really great plans to unveil FIRE POWER—from Robert Kirkman and Chris Samnee—as part of Free Comic Book Day, which has been unfortunately delayed. Well, it turns out we're unable to contain this unstoppable force! The full-length original graphic novel, FIRE POWER VOLUME 1: PRELUDE will arrive in comic shops on Wednesday, July 1st! And the FCBD version of issue #1, which continues the story, will ship to your local comic shop alongside it. This promo copy of issue #1 will be your chance to get an early jump on the continuing saga of Owen Johnson! Contact your local comic shop to inquire about availability of these special promo copies and pre-order the VOL. 1: PRELUDE OGN today.
FIRE POWER VOL. 1: PRELUDE OGN
In this exciting start of a new series, Owen Johnson travels to China armed with only a photograph to learn the fate of his birth parents. City to city, temple to temple, his search eventually leads him to a mysterious Shaolin temple deep in the mountains. The students there study to rediscover the Fire Power—a power they believe will save the world. What answers will Owen find in this remote temple and could he be the first person in a thousand years to wield the FIRE POWER?
FIRE POWER BY KIRKMAN & SAMNEE #1
Our ongoing series officially kicks off in the first issue. Owen Johnson has a wife and family, his past seemingly left behind. But what secrets does he carry from his time at the temple? What did he learn, and why is the past coming back to haunt him?