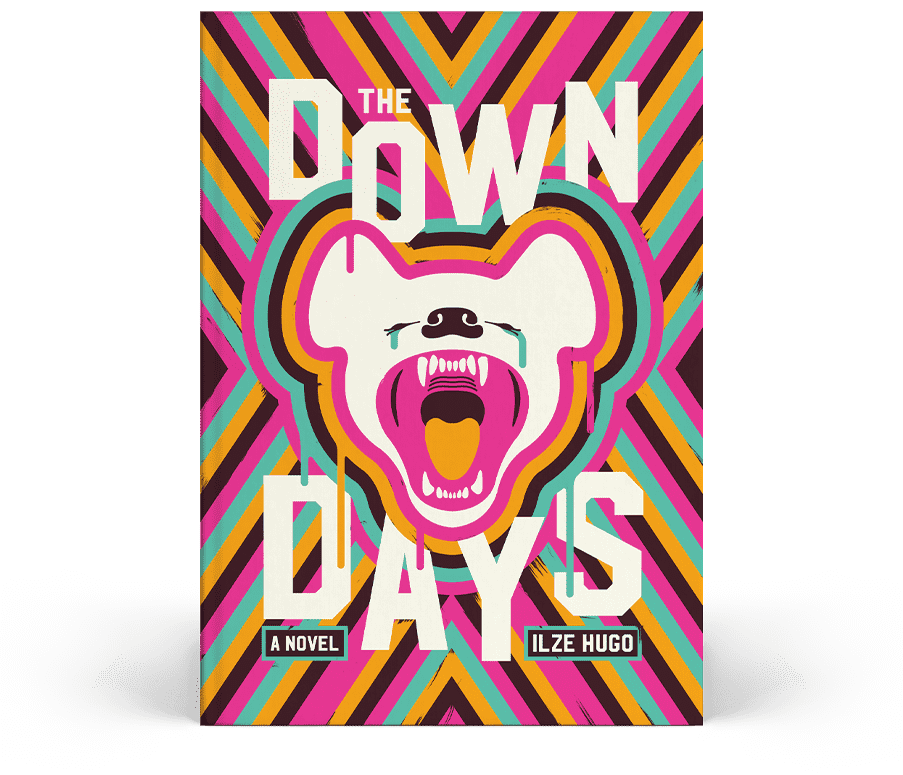 In case you missed the headline: THE DOWN DAYS by Ilze Hugo is out now! You can score a copy DIRECTLY from our online shop. And if you're wondering what people think, well… here's some reviews!
"THE DOWN DAYS is one of the most accurate depictions of the strange realities of life during a pandemic… A shaggy dog story and modern noir, THE DOWN DAYS feels particularly familiar now, due in part to its strange blend of tragedy and absurdity… The result closely resembles Sam J. Miller's BLACKFISH CITY, highly literary speculative fiction that blends elements of sci-fi and mysticism but grounds the high concepts with charming characters and a brilliantly realized setting… A surprisingly comforting work… The world may be dramatically changed, but when people are willing to take risks and work together, we can get through anything." – The A.V. Club
"Readers who enjoy meaty speculative fiction like THE POWER by Naomi Alderman will find much to chew on in THE DOWN DAYS, which poses extremely timely questions about faith, authority, hope and conspiracy theories." – BookPage
"We're living in strange times. Why not face it head on and read a novel similar to our current reality? The Down Days is a fascinating story about the residents of an African city quarantined after an outbreak of laughter… The similarities will give you hope and change the way you think about holding onto your old way of life." – HelloGiggles
io9 has THE DOWN DAYS as one of their picks for May.
PopSugar says "Thank Goodness For These 25 Exciting New Books Coming Out in May."
Amazon named THE DOWN DAYS one of their picks for best new sci-fi/fantasy books for May!
The Chicago Review of Books lists THE DOWN DAYS as one of "11 Must-Read Books For May."
And last, check out this interview with Ilze!