Skybound, in collaboration with leading toy and game company Hasbro, announced today that they will publish an Energon Universe special for Free Comic Book Day on Saturday, May 4, 2024. In celebration of the power of comic books, this special serves as a perfect jumping on point for new readers and a can't miss for long time fans. 
Discover three all new stories from the Energon Universe, with stunning revelations for the worlds of TRANSFORMERS, G.I. JOE AND Void Rivals from the biggest names in comics. Energon Universe talent Robert Kirkman (Invincible, The Walking Dead), Daniel Warren Johnson (Extremity, Do a Powerbomb, DC's Wonder Woman: Dead Earth) and Joshua Williamson (DC's Superman, Dark Ride) pen the stories, and Lorenzo De Felici (Kroma), Ryan Ottley (Invincible) and more will provide art. Ryan Ottley also serves as artist for the FCBD exclusive cover.
"This is one of the Energon Universe's most explosive stories yet, but what else can you expect from a comic starring the baddest Decepticon of them all?" said Sean Mackiewicz, SVP, Publisher, Skybound. "The launches of VOID RIVALS, TRANSFORMERS, DUKE and COBRA COMMANDER have reminded fans and retailers just how fun and surprising a comic book shared universe should be. Now, this Free Comic Book Day special kicks off our second year of stories by making sure everyone gets a chance to check them out." 
The Energon Universe officially began in June 2023 with the surprise first appearance of iconic TRANSFORMERS character Jetfire in Void Rivals #1, introducing the historic new collaboration between Hasbro and Skybound, with TRANSFORMERS and G.I. JOE comics finding a new home with the publisher. The Energon Universe recently expanded with TRANSFORMERS, kicking off a brand-new era for the iconic franchise. Fans should expect can't-miss moments from every issue of the Energon Universe, as secrets are unveiled along the path to answering the BIG questions, including #WhereIsMegatron. The Energon Universe further expands in December with Duke #1, a limited series that tells the story you've never read before – the origins of G.I. JOE and Cobra in a world grappling with the arrival of the Autobots and Decepticons. 
For more information on Free Comic Book Day, please visit https://www.freecomicbookday.com/.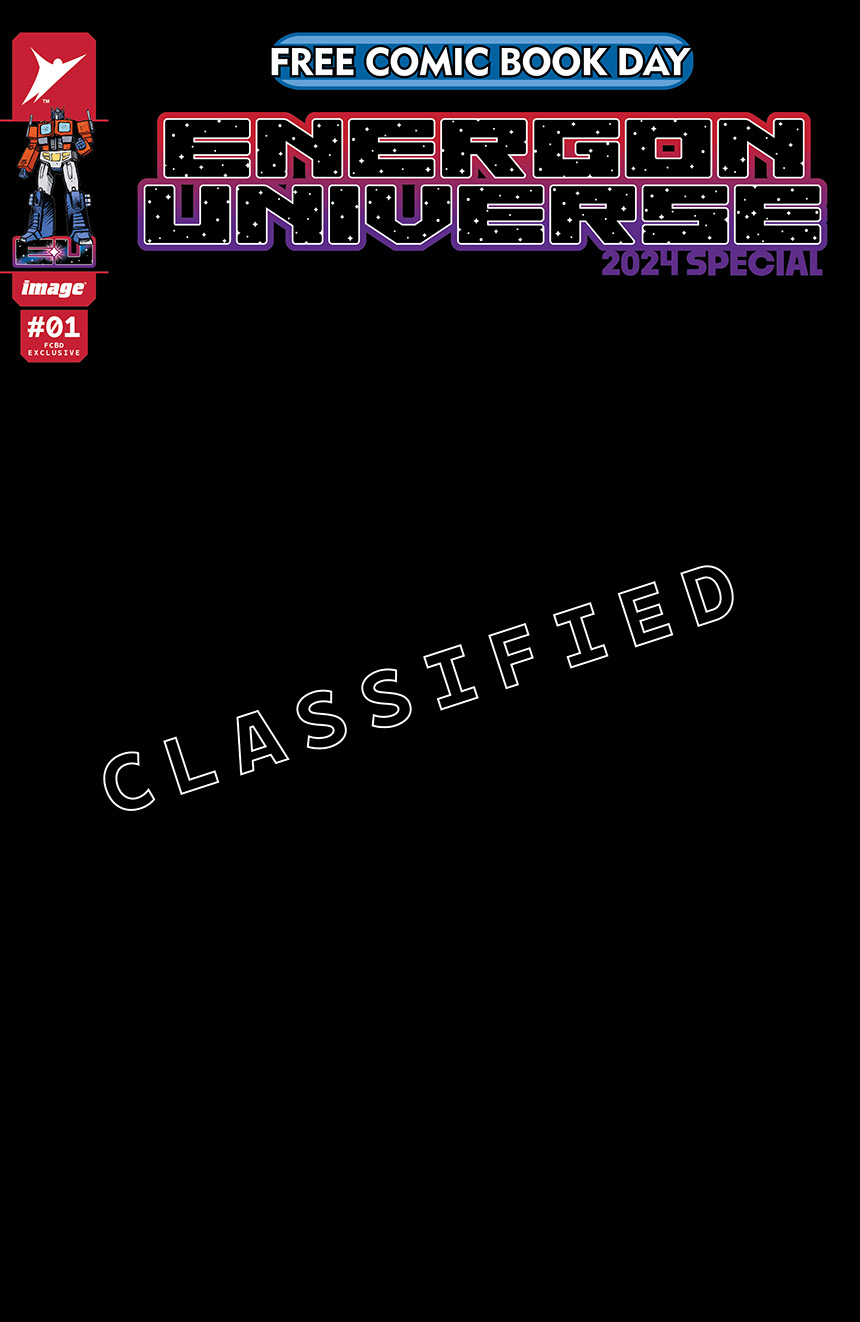 VOID RIVALS TM & © 2023 Hasbro
TRANSFORMERS TM & © 2023 Hasbro