Never one to rest on its laurels, Skybound followed up its Invincible 20th Anniversary celebration on Friday at SDCC 2023 with a packed Saturday schedule — highlighted by a chat with Robert Kirkman and the creators of the new shared Energon Universe of Transformers and G.I. Joe. Here's our recap…
Things kicked off today when the folks from Genvid Entertainment, the producers of The Walking Dead: Last Mile and other interactive series, stopped by our live streaming booth to chat with our host Gina Darling. You can watch their conversation at the 33:42 in this video…
Then rising star artist Bear Walker swung by the booth for a live streaming chat and an exclusive interview with Skybound.com about his The Walking Dead skate deck.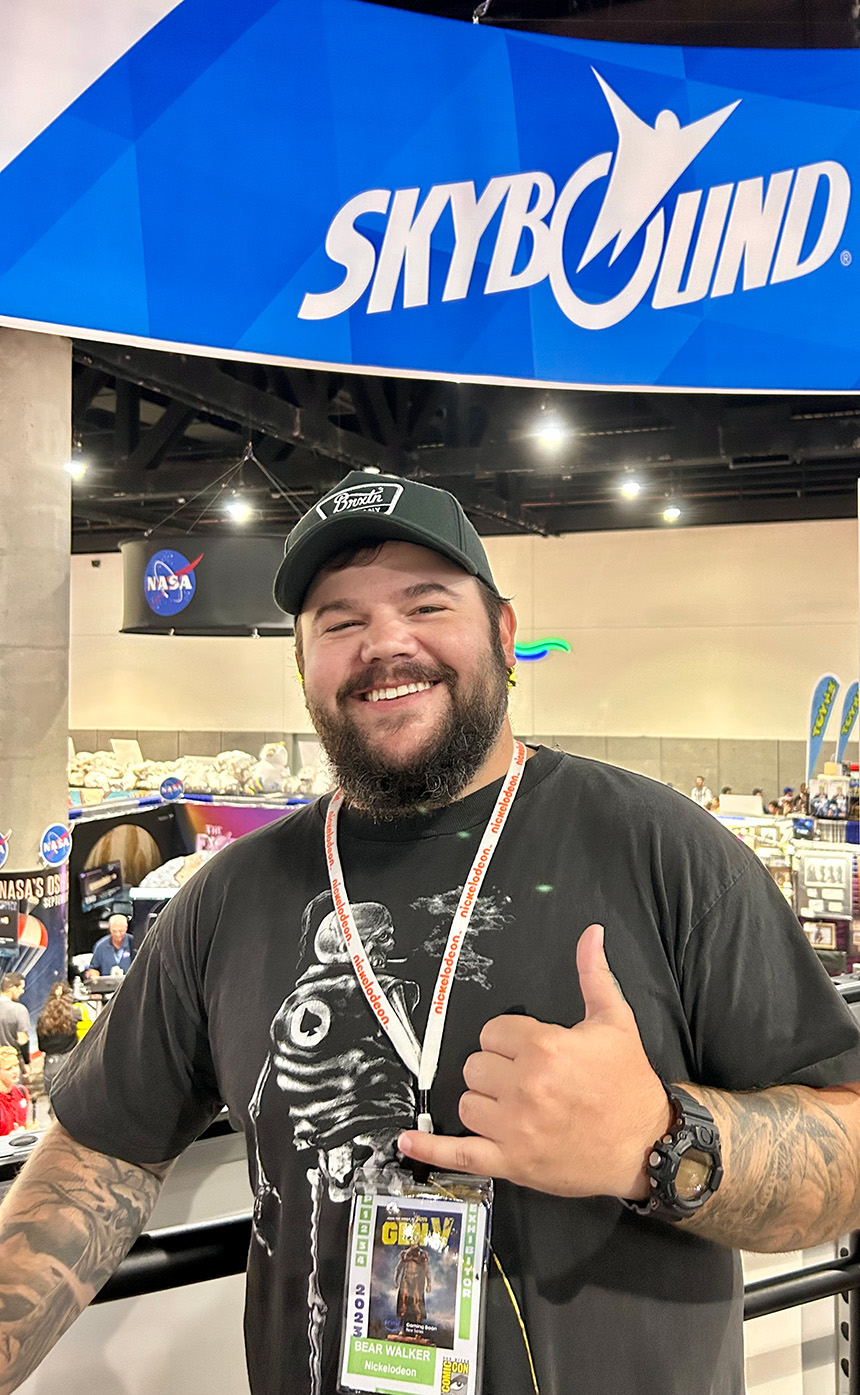 You can watch Gina's chat with Bear (pictured above) at the 1:10:53 mark in our livestream video…
Next we had Invincible director Haylee Herrick appear as a surprise guest on the live stream. Check out what Haylee had to say at the 1:45:40 mark below, and then jump to the 3:01:15 mark for a conversation with Haylee's Invincible teammates: Dan Duncan, the supervising producer and director for the upcoming season 2, and Shaun O'Neil, the season's supervising producer and art director …
The live stream's most illustrious guests today, however, were Skybound's founder Robert Kirkman and Mortal Kombat co-creator Ed Boon, who discussed Omni-Man's upcoming entry into the Mortal Kombat Universe! Hear what they had to say at the 4:01:05 mark below…
Soon after, the live stream welcomed two of the top members of Skybound's editorial team — Alex Antone and Morgan Perry — to discuss inclusivity in comics. Their chat can be found at the 5:04:03 mark in the feed, followed by conversations with guest from The Walking Dead: Betrayal game and The Walking Dead: Saints & Sinners…
Lest anyone doubt Robert Kirkman is the busiest man in comics, the Skybound mastermind was also the headliner in a 1:1 interview with Entertainment Weekly in the convention center's fabled Hall H today, where he discussed the making of Invincible's first season and showed the new teaser trailer and a clip from its upcoming second season.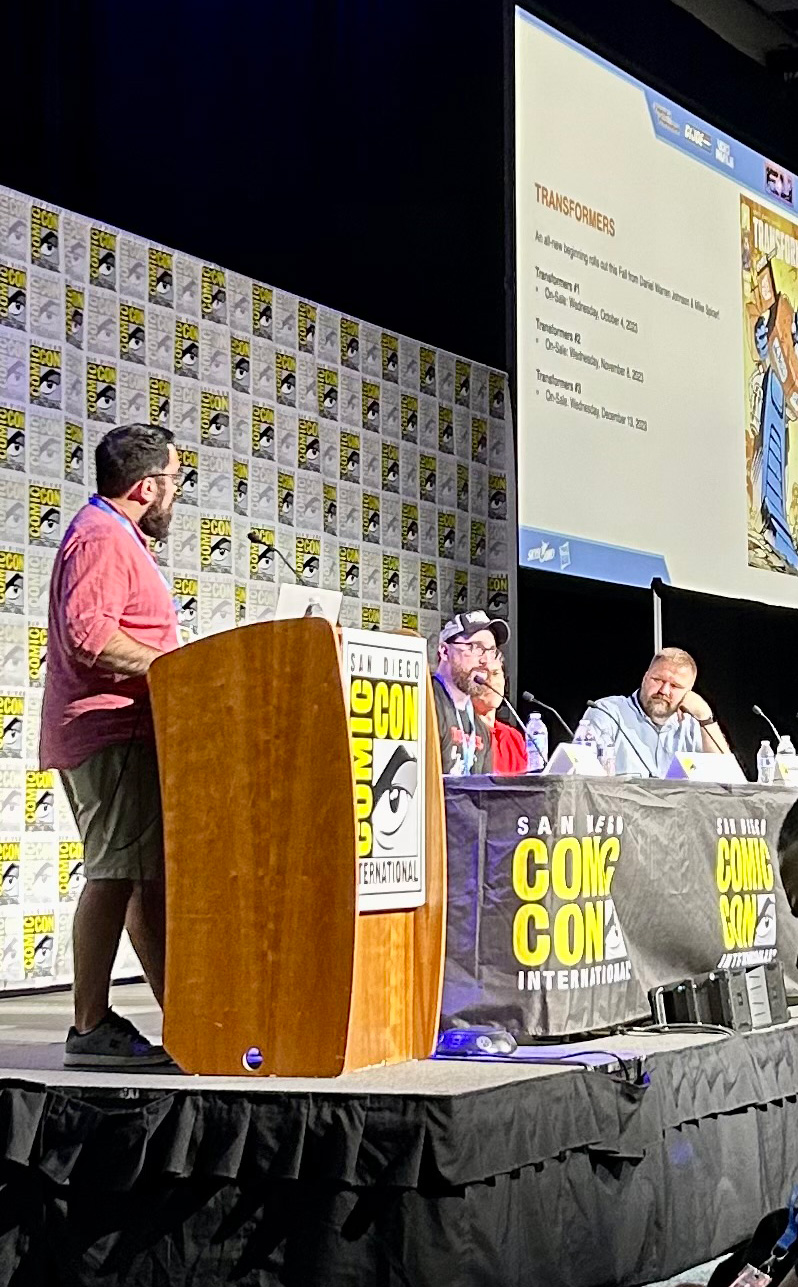 Then Robert headed over to yet another panel — on Skybound's shared Energon Universe — with new Transformers and G.I. Joe storytellers Daniel Warren Johnson and Joshua Williamson. You can read all about that panel here.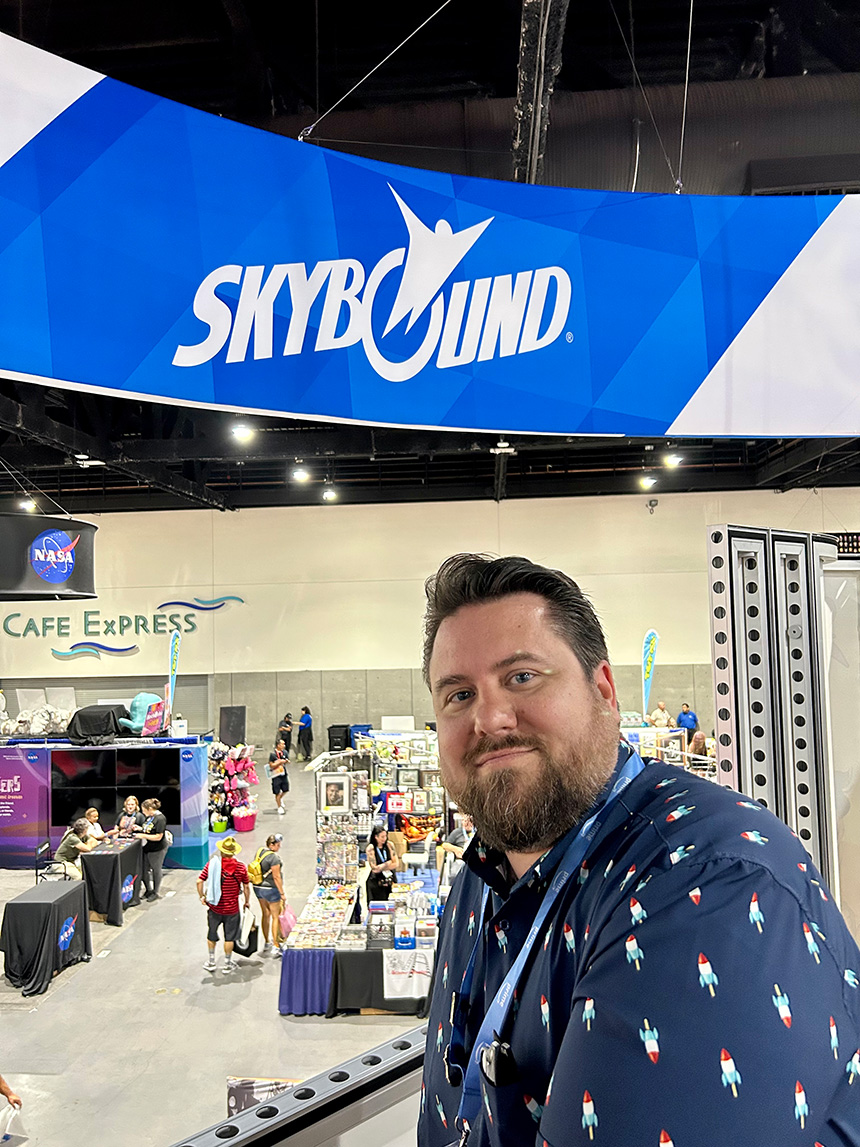 Daniel and Joshua kindly stopped by the Skybound booth afterwards to sign for fans, and Joshua (pictured above) stuck around for an exclusive interview with Skybound.com. Stay tuned: we'll have that interview — with a behind-the-scenes look at the upcoming G.I. Joe series Duke and Cobra Commander — up on the site for you soon!
Check out Skybound's full SDCC 2023 schedule here.
Follow Skybound on Threads (@skyboundent) Twitter (@Skybound), YouTube (Skybound), Facebook (@SkyboundEntertainment), Instagram (@skyboundent), Discord (Skybound), Reddit (Skybound), and at www.skybound.com for updates in real time from the convention floor.
INVINCIBLE™ © 2023 Robert Kirkman, LLC & Cory Walker. SKYBOUND and all related images are owned by Skybound, LLC. IMAGE COMICS and all related images are owned by Image Comics, Inc. All rights reserved.
TRANSFORMERS TM & © 2023 Hasbro