In honor of the franchise's 20th anniversary, Friday at SDCC 2023 was a celebration of all things Invincible. But that doesn't mean there weren't a few surprises from the other worlds of Skybound Entertainment. Here's our recap of the day's events…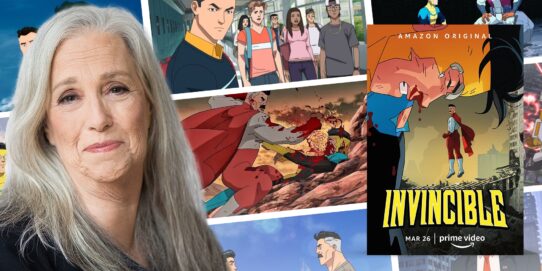 Once more, the Skybound booth (#3735 in the San Diego Convention Center) was the hub of all things awesome at Comic-Con. Starting with a special appearance from Skybound Animation's Head of Studio, Marge Dean, who discussed the process of bringing Invincible from comics to the screen. You can watch Marge's interview at the beginning of the day's live feed recording…
The day's next appearance was a surprise guest — fan icon Felicia Day. The host of The Walking Dead: Last Mile joined us in our booth for a trip down memory lane and to promote her new Audible Original series Third Eye.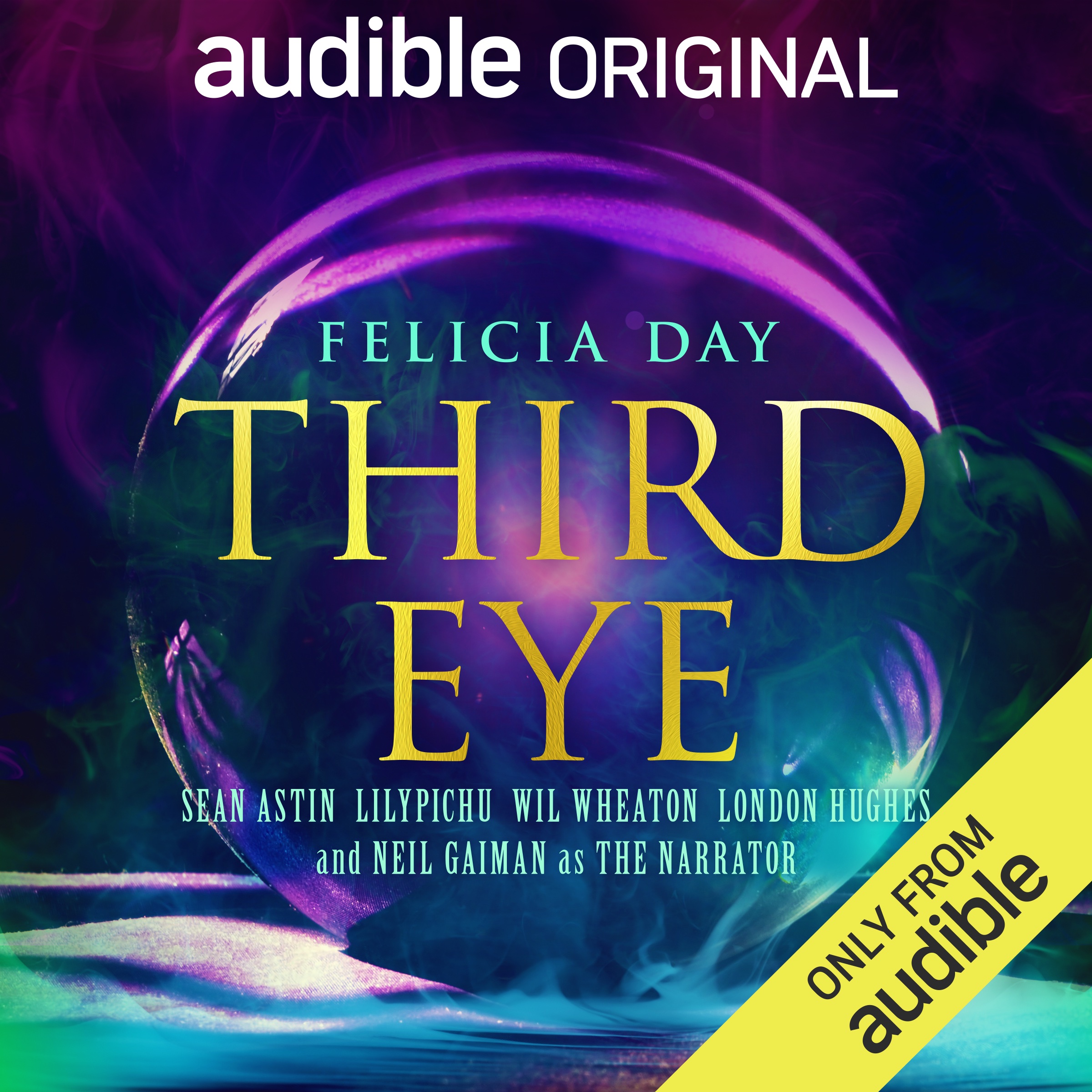 You can check out Felicia's interview at the 38:03 mark in the live feed…
The above feed also features Invincible animation artists offering a behind-the-scenes look at their production process and a discussion with another Invincible luminary — the Director of Development for Film and TV at Skybound Entertainment, Hanna Armour (at the 5:28:09 mark).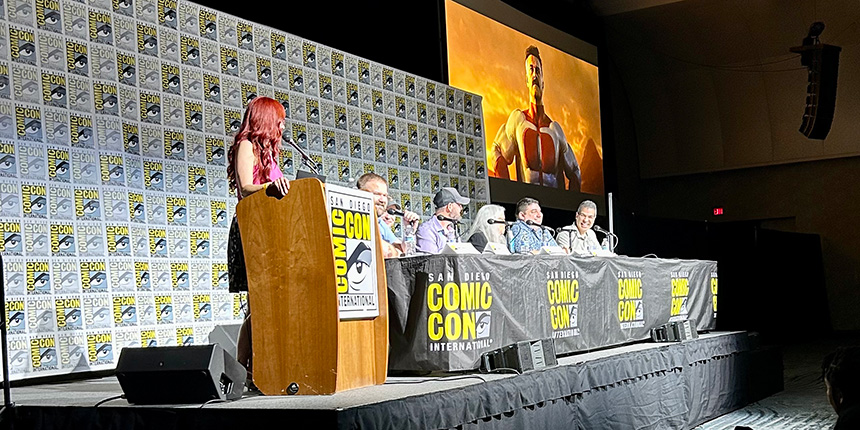 The big Invincible event of the day, however, was the one-two punch of back-to-back panels devoted to the franchise's past and future, and the smash-hit Amazon Prime Video adult animated series. Starting with the Invincible 20th Anniversary Panel in Room 6BCF in the San Diego Convention Center. A bevy of cool, new Invincible collectibles and games was unveiled at this panel, all of which we break down here.
The excitement reached new levels during the next panel, a Q&A with the Creator of Prime Video's Invincible, Robert Kirkman. Here, Kirkman treated fans to an advance look at season 2's footage, including an exclusive clip and teaser trailer…
As well as the news that an Atom Eve special episode would be arriving on Amazon Prime Video that same night. Check out the episode's teaser trailer…
Meanwhile, back at the booth, nerdcore wrapper Mega Ran kept Skybound fans entertained while they grooved to his original soundtrack for the upcoming JRPG WrestleQuest, out August 8th.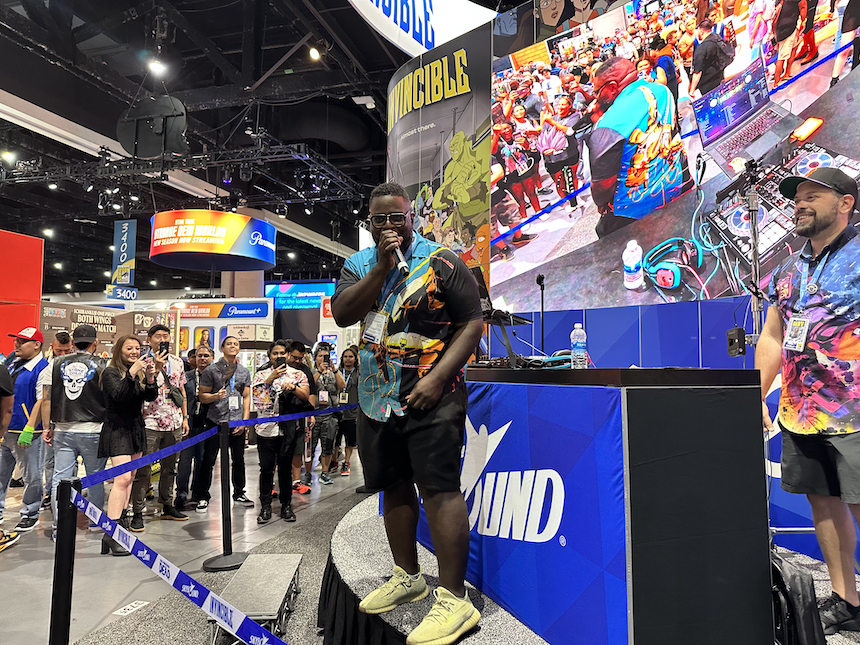 Of course the streets of San Diego were filled with Invincible cosplayers on Friday, embodying their love for the Greatest Superhero Comic in the Universe.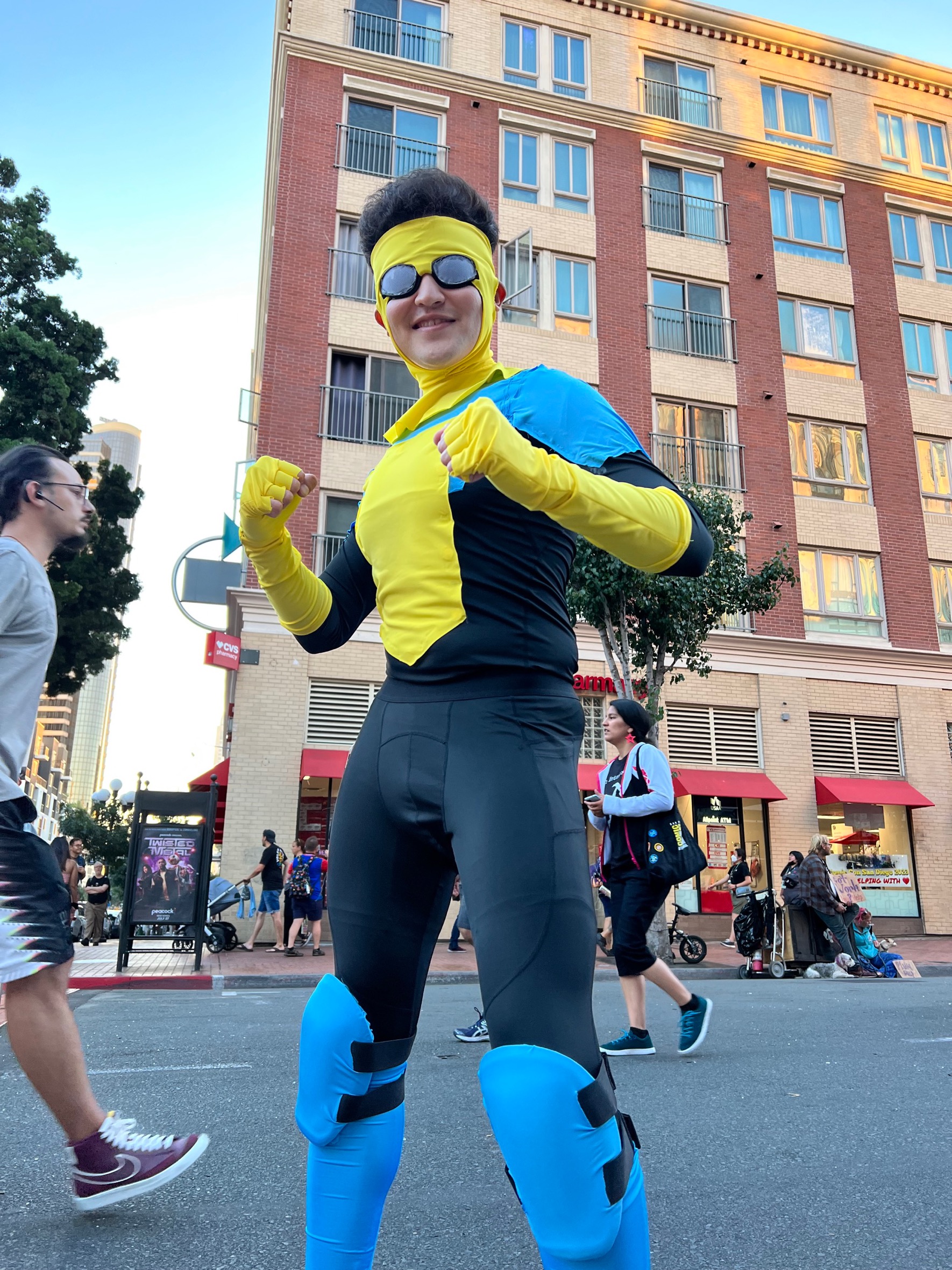 For more on Skybound at SDCC 2023, check out our full schedule.
Follow Skybound on Threads (@skyboundent) Twitter (@Skybound), YouTube (Skybound), Facebook (@SkyboundEntertainment), Instagram (@skyboundent), Discord (Skybound), Reddit (Skybound), and at www.skybound.com for updates in real time from the convention floor.
INVINCIBLE™ © 2023 Robert Kirkman, LLC & Cory Walker. SKYBOUND and all related images are owned by Skybound, LLC. IMAGE COMICS and all related images are owned by Image Comics, Inc. All rights reserved.