Today was Invincible Day at SDCC 2023, celebrating 20 years of the Greatest Superhero Comic in the Universe. Things kicked off with a panel on the franchise's past and future, with Robert Kirkman, Cory Walker, and Ryan Ottley. Then they shifted into high gear with a second panel focusing on the hit Amazon Prime Video adult animated Invincible series.
Kirkman spoke with Collider's Steve Weintraub about what fans can expect when season 2 arrives later this year. As for when season 2 arrives, Kirkman revealed the long-awaited premiere date. November 3rd will see the first of four consecutive weekly episodes arrive, after which a short break will occur before the second half of season 2 — another four weekly episodes — arrives in January of 2024. Each episode will be similar in length to those of season 1.
Kirkman also presented the first-ever teaser trailer for season 2 and a bonus clip of footage from the season, a tense scene in which Mark Grayson is confronted by the former partner of the late Darkwing. Needless to say, this new character (the former Night Boy) doesn't take too kindly to the son of the man who killed his mentor, believing him a scourge upon the earth, and triggering a cold-bloodedness  in our hero that appears eerily similar to Omni-Man's own.
Even more exciting than the new footage, however, was the revelation that many new cast members will join the show in season 2, including Tatiana Maslany, Daveed Diggs, Sterling K. Brown, Chloe Bennet, Lea Thompson, and Peter Cullen.
Kirkman joked that while he's still trying to get Bryan Cranston to voice a role on Invincible, the opportunity to work with Transformers star Cullen brought tears to his eyes.
"I have never cried so much [during] a voice recording," said Kirkman.
The Invincible creator also offered something to those fans dreading another three months without a new episode of their favorite show — an Atom Eve Special. Kirkman presented a trailer for this one-off episode, and stunned the audience with the news that the entire episode would be available to watch on Prime Video that same night!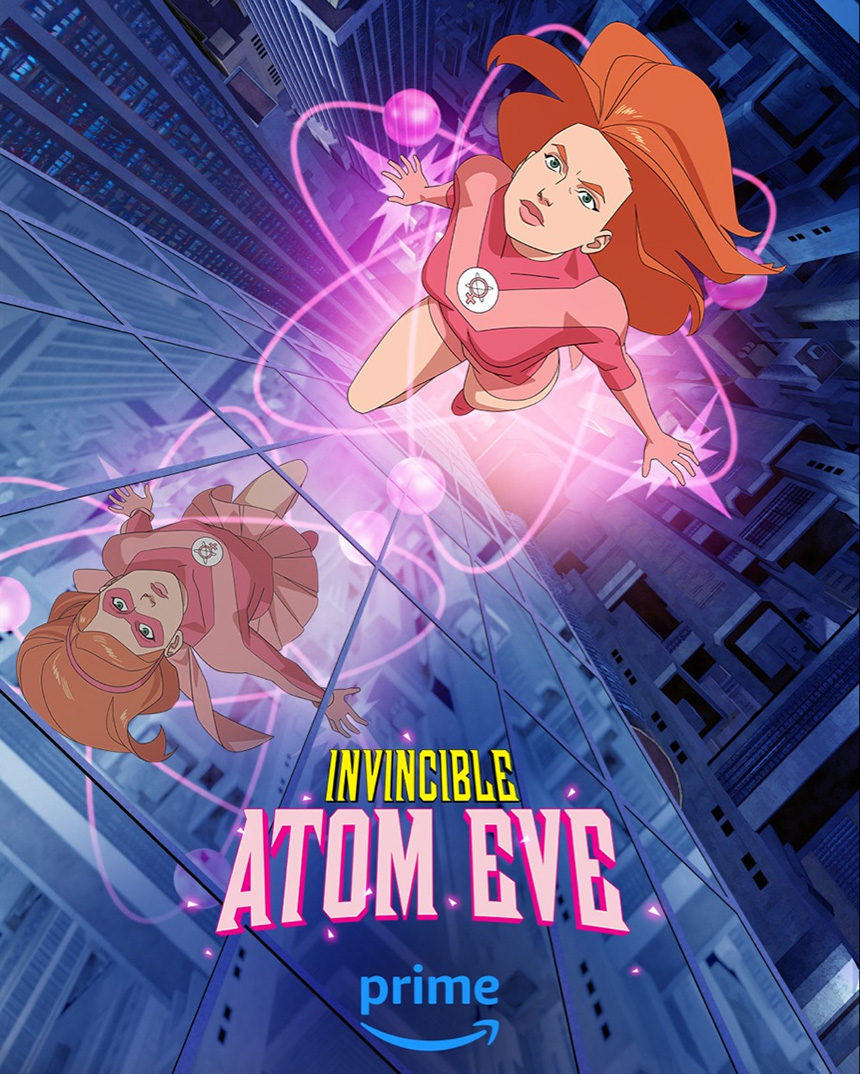 For more on Skybound at SDCC 2023, check out our full schedule.
Follow Skybound on Threads (@skyboundent) Twitter (@Skybound), YouTube (Skybound), Facebook (@SkyboundEntertainment), Instagram (@skyboundent), Discord (Skybound), Reddit (Skybound), and at www.skybound.com for updates in real time from the convention floor.
INVINCIBLE™ © 2023 Robert Kirkman, LLC & Cory Walker. SKYBOUND and all related images are owned by Skybound, LLC. IMAGE COMICS and all related images are owned by Image Comics, Inc. All rights reserved.