"The Damned"
(Reader Note: We split up this recap by individual Savior raids to make it more cohesive. Enjoy.)
---
The Savior Camp
Aaron, Tobin, Eric, and other Alexandrian soldiers surprise attack a group of Saviors outside one of their compounds. Eric pushes forward while Tobin gets shot in the crossfire. A few of the casualties on both sides turn into walkers and one consumes the leader of the compound. Despite the leader going down, the shootout continues and a few more Alexandrians go down. Aaron hops in a car and drives over to Eric, who has been shot.
---
The Satellite Outpost
Elsewhere, Morgan creates a distraction outside of the Savior Satellite Outpost, which allows him, Jesus, Tara, and their allies to attack and infiltrate the the compound. Tara and Jesus discover a Savior who pissed his pants and surrendered, but Tara still wants to take him out. "I got it, Jesus. Step aside." PREACH TARA. Jesus tells her to stand down and then the Savior tricks them and holds Jesus at gunpoint. They get the better of him and knock him out.
Meanwhile, Morgan gets clipped but survives and then goes zero-clear through the hallways, creating carnage in his path. He makes his way outside to find Jesus and the others holding a group of Saviors hostage who they forced to surrender. One of the Saviors, Jared, claims to recognize him and Morgan nearly kills him until Jesus holds him back. "They surrendered, it's not what we do," Jesus warns.
---
The Decayed Urban Area/The Woods
Meanwhile, Carol, Ezekiel, and The Kingdom soldiers recover from the grenade attack last episode and take out a large group of walkers nearby. Jerry instructs the soldiers to protect the King but Ezekiel tells them to protect themselves. They miraculously survive and head into the woods toward a Savior compound. Carol challenges Ezekiel on his optimism for victory but he assures her they'll be fine. They spot a Savior running away but Shiva takes him out. They hear on the dead Savior's walkie-talkie that the other Saviors know they're coming, but Ezekiel summons his inner Leroy Jenkins and decides they'll still enter the abyss.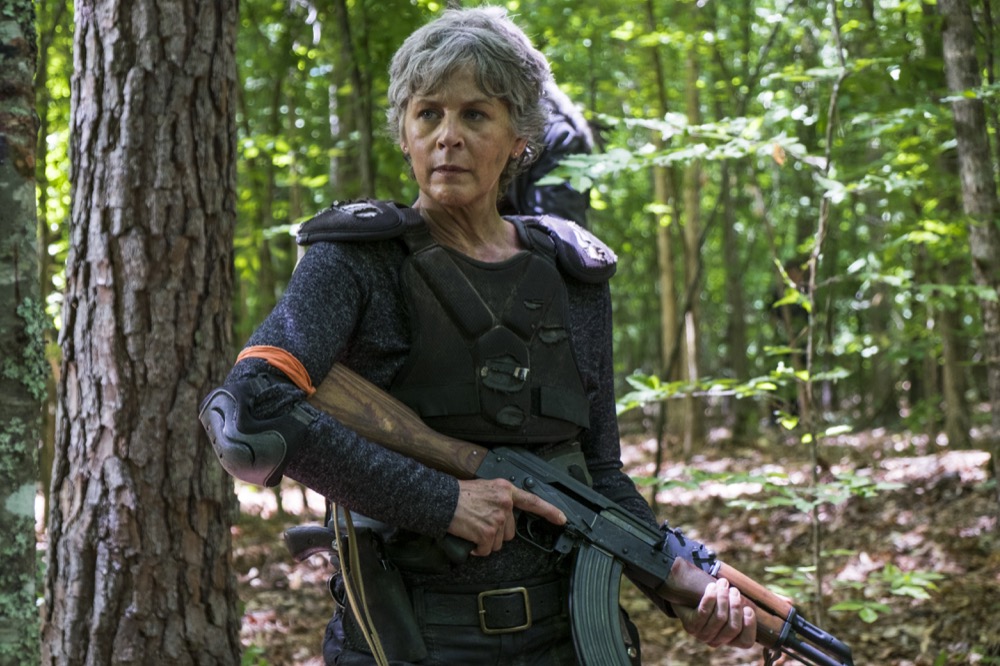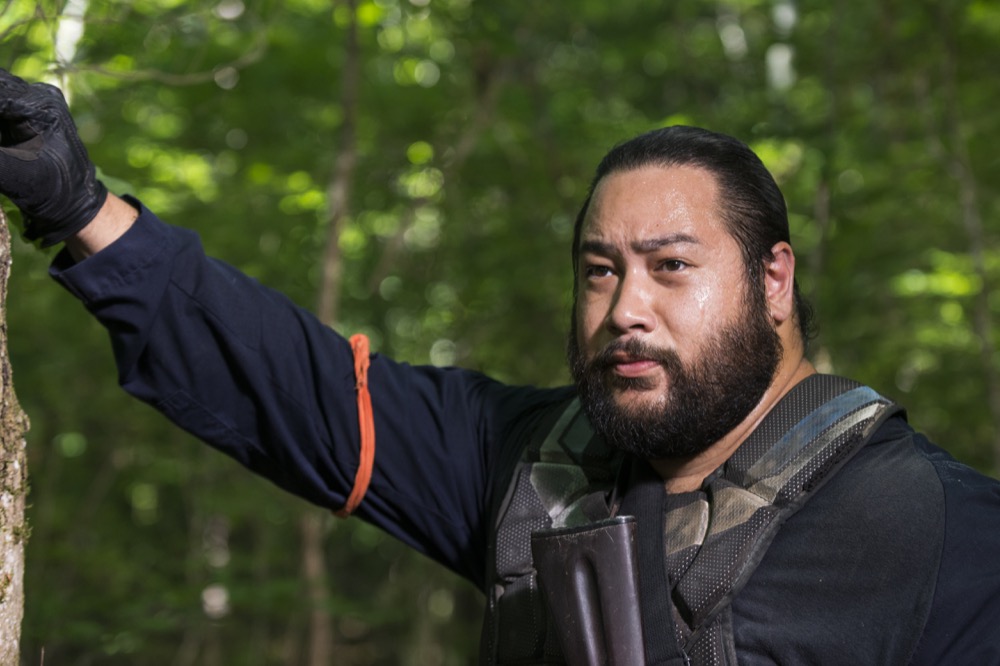 ---
The Office Building
Rick and Daryl hunt for heavy artillery in an office building based on a secret map Dwight drew for them. They split up and Rick engages in an intense fight with a Savior before impaling him on the wall. He then uncovers a room with a baby in a crib – this triggers Rick. He looks at himself in the mirror and barely recognizes himself. Rick then heads to another room where he's held at gunpoint by….MORALES! Rick's shocked to see him and even more shocked that he's a Savior. Morales skips a happy reunion and warns Rick he called The Saviors for backup.
---
How did you react to all of these Savior raids? More importantly, can you believe Morales is back?? Tell us in our comments.