Today's featured tattoo was submitted by @TaylorDoTweet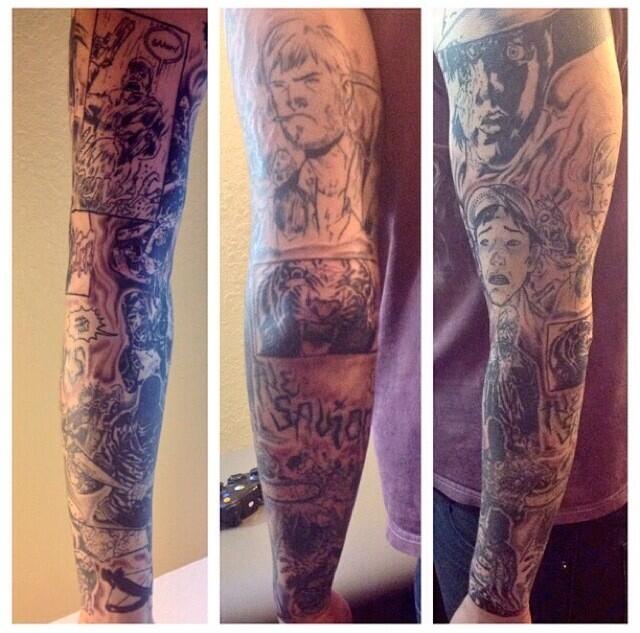 There's so much going on here, and it's all amazing. The mix of art old and new from panels and covers forms such an awesome Walking Dead tattoo sleeve that we're having trouble wrapping our mind around it. The Saviors, and that moment when Carl gets hit, and SHIVA! Holy goodness this is so cool. And is that some blood around the Saviors font? I sure hope so.
To have your tattoo featured on our site, simply upload a photo to Twitter with the hashtag #TWDTattooTuesday and you may be featured on the next Tattoo Tuesday! If you don't use Twitter, feel free to send us a message on Facebook instead!