The Walking Dead Week Six Power Rankings endured a HUGE shake-up after Jadis returned and Rick was imprisoned. See who the most and least powerful Walking Dead characters are in our newest rankings.
---
1. Maggie (+1)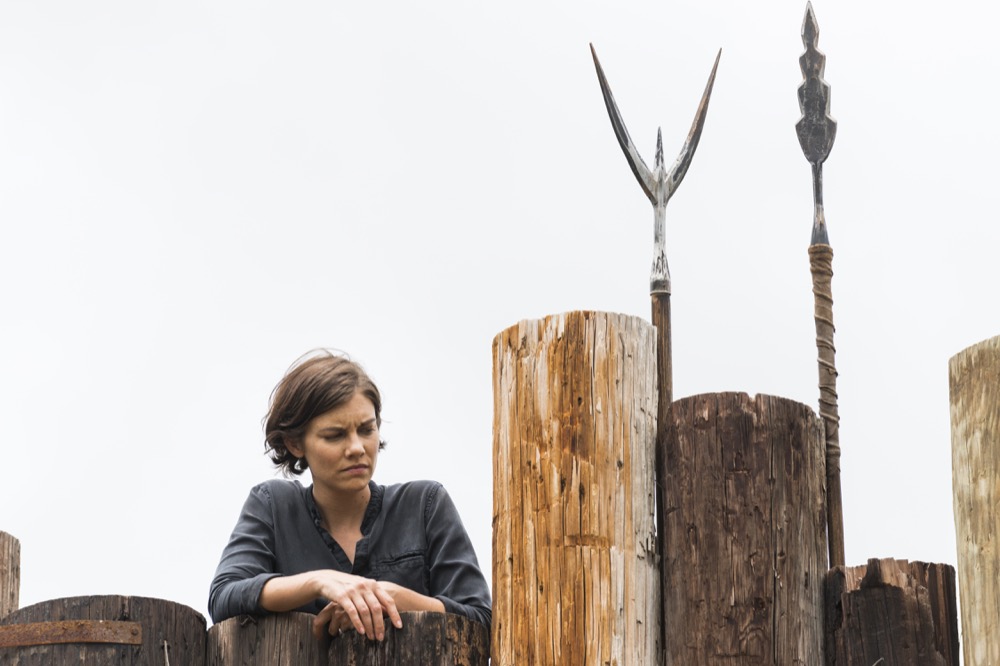 Maggie has finally ascended the ranks as the most powerful character in The Walking Dead. With Rick imprisoned, Negan trapped, Ezekiel depressed, and all of their people scattered Maggie is now in the most advantageous position in All Out War. Not only that, but she asserted her authority when she imprisoned a large group of Saviors (and Gregory) at The Hilltop and proved that she's the new HBIC.
---
2. Negan (+1)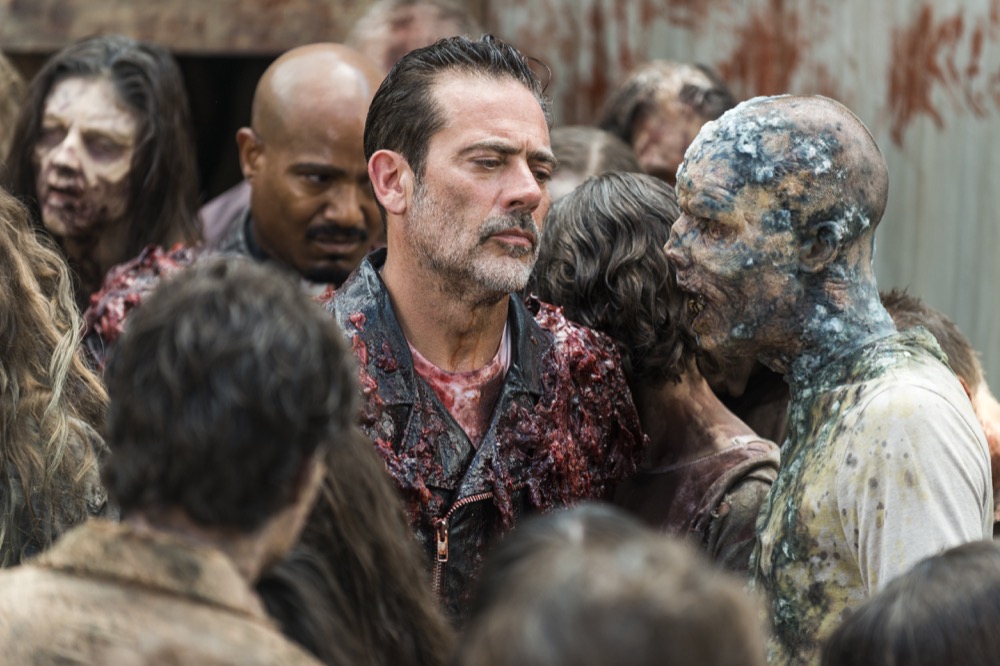 Negan wasn't in this episode but still moved up a spot because he's not naked and imprisoned in a shipping container. Lots more of him coming up in the next few episodes.
---
3. Jadis (+17)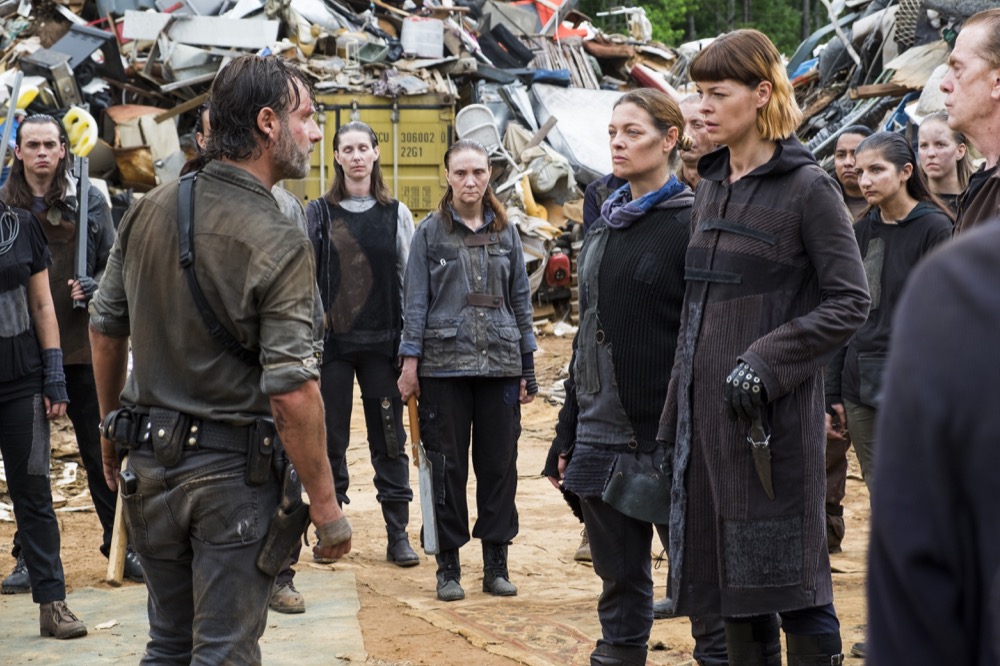 Jadis summoned her inner Remy Ma and went ALL THE WAY UP to the top of 3 of our power rankings. She might be the only one unaffected by a Rick speech, and that's saying a lot. Because she captured the most influential leader in All Out War as her prisoner while she does naked arts and crafts, Jadis now officially one of the most powerful characters in The Walking Dead. Bow down.
---
4. Daryl (+3)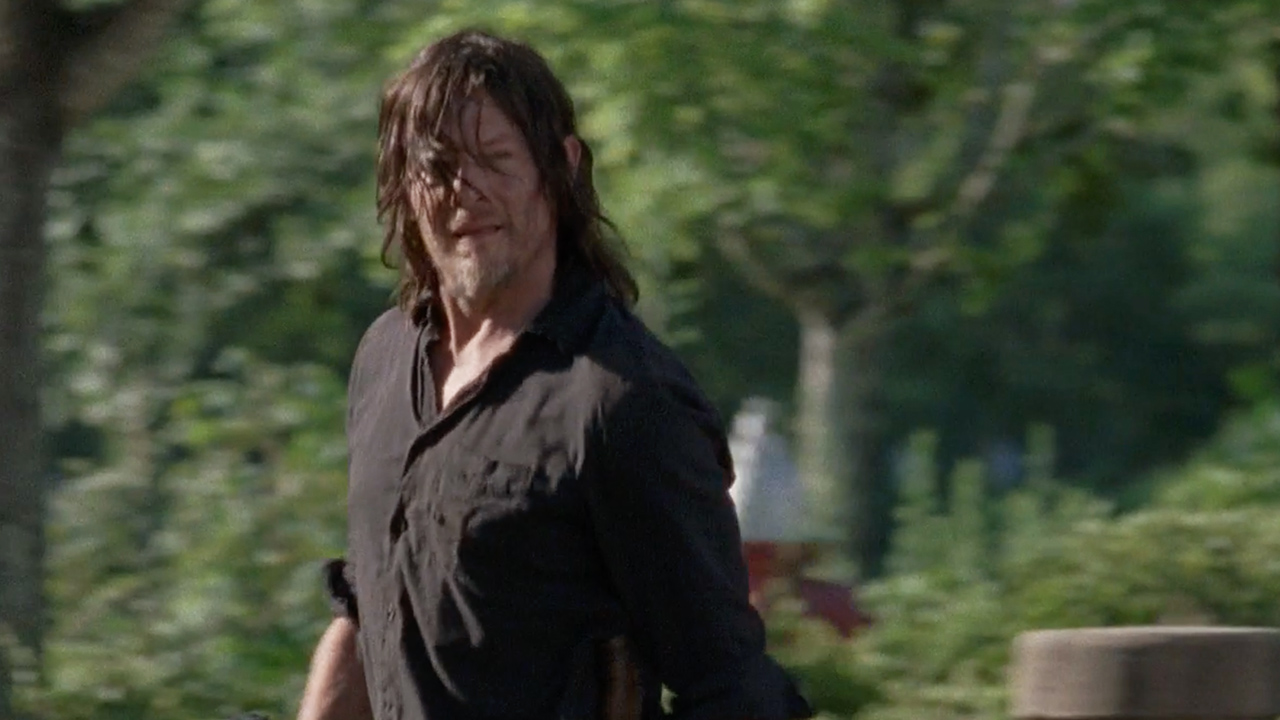 Daryl was clutch this episode when he T-boned the car of Michonne and Rosita's attacker. Now that they're all teamed up by The Sanctuary there's no telling what sort of chaos they will unleash.
---
5. Carol (+1)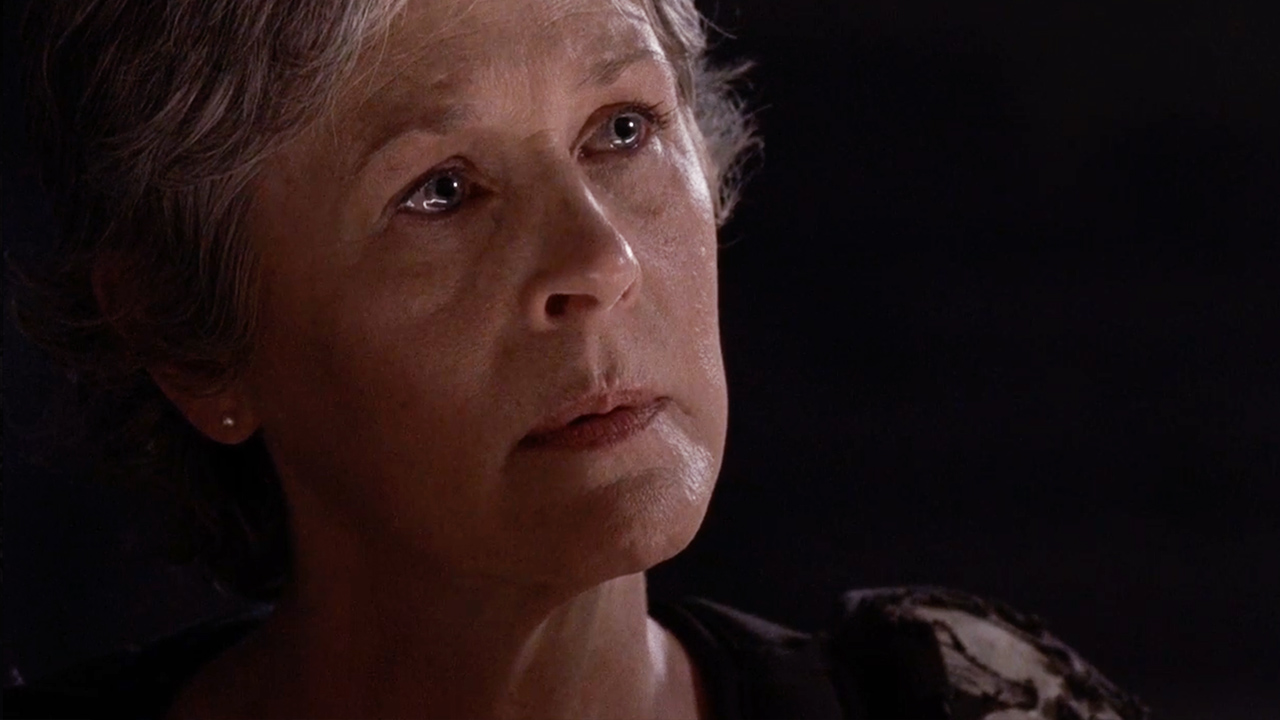 Damn it, Carol. Don't you know by now that mentoring kids never ends well for the kids? You either end up shooting them or they get eaten by walkers. Sigh. Despite this, we're moving her up a spot for nearly getting through to a despondent Ezekiel. She was the one who convinced him to join the war and it will probably be up to her to convince him to return to it.
---
6. Rick (-5)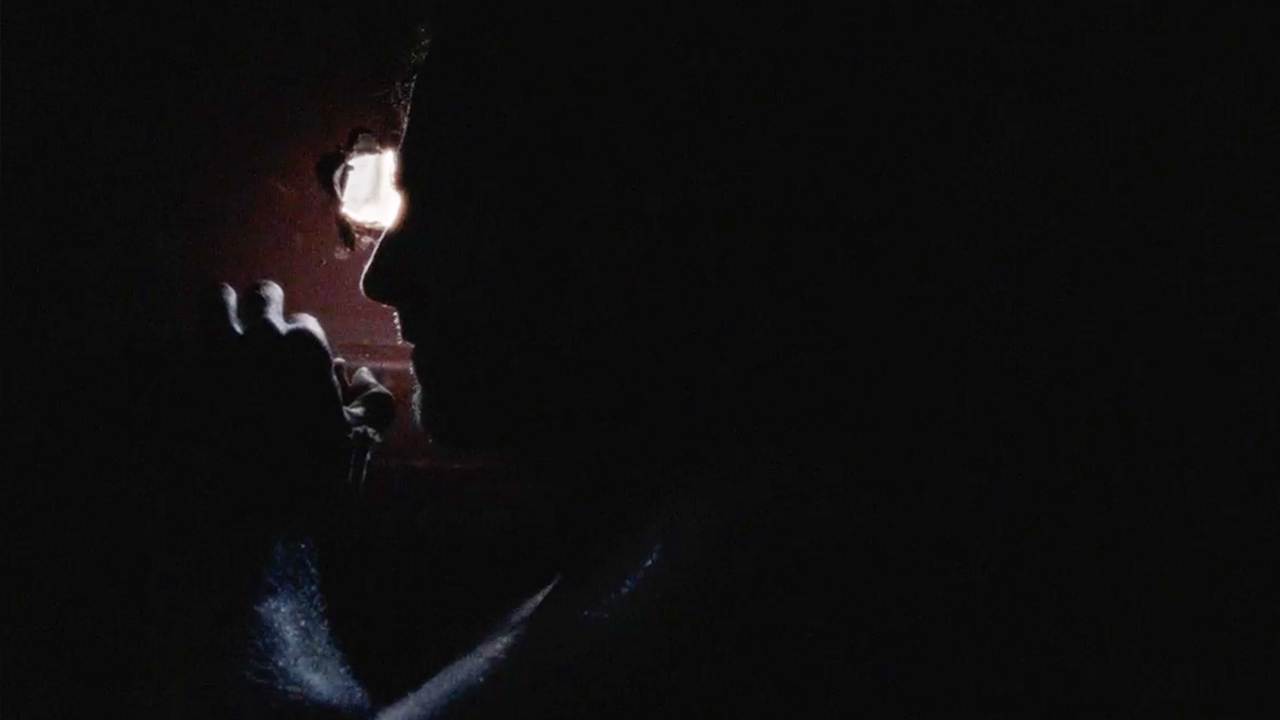 Rick's reign atop our Power Rankings has finally come to an end…for now. Although his plan to recruit the Scavengers to help his cause was brave, it was also foolish. These are the people who literally back-stabbed you and killed a ton of your people in Alexandria. Now that Rick's literally naked and stuck inside a shipping container he has very little power. Where's Glenn when you need him?
---
7. Jerry (-2)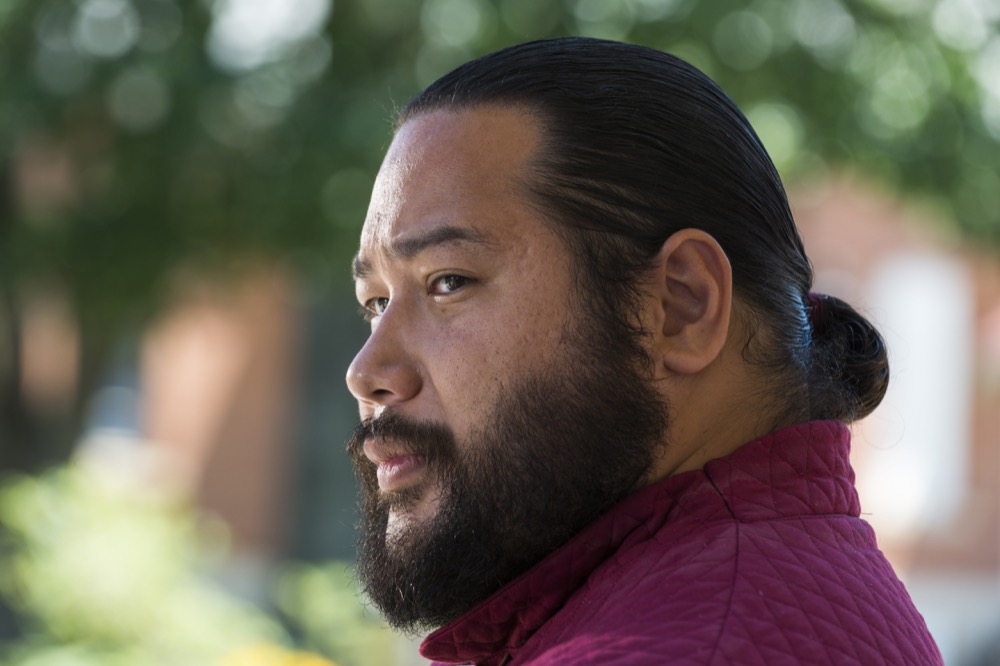 Jerry may have found a swaggy new jacket but his guard duties could use some work. We get it, everyone's feeling down in the dumps. But until The Kingdom is back on their feet we're moving him down.
---
8. Ezekiel (-4)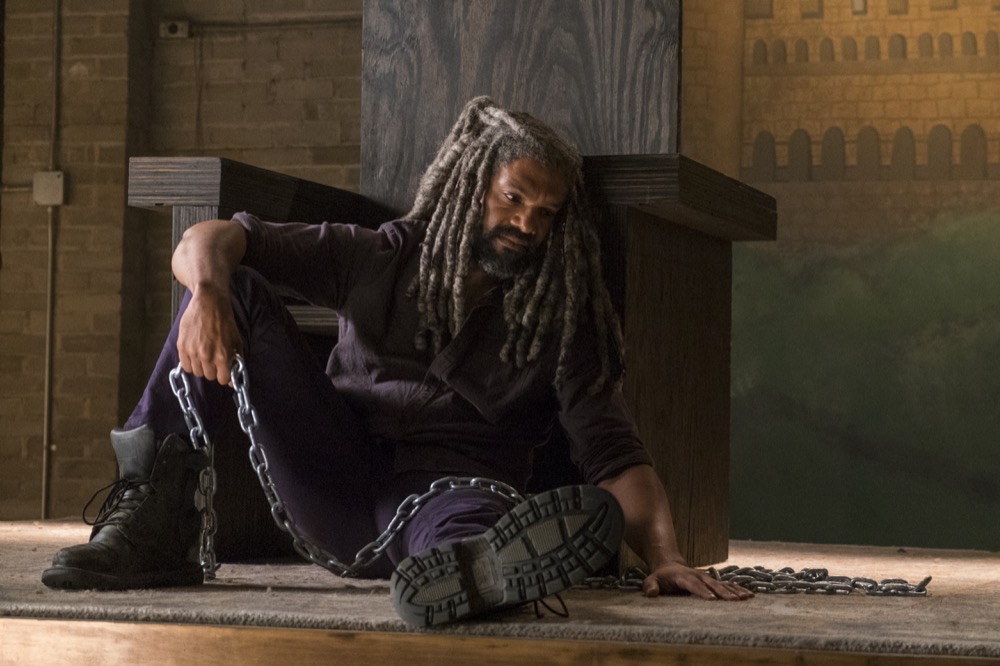 Despite Carol's pleas to get him back on his feet, Ezekiel proved he was a long way to go before he returns to royalty. Until he gets off his ass, we're moving him down.
---
9. Jesus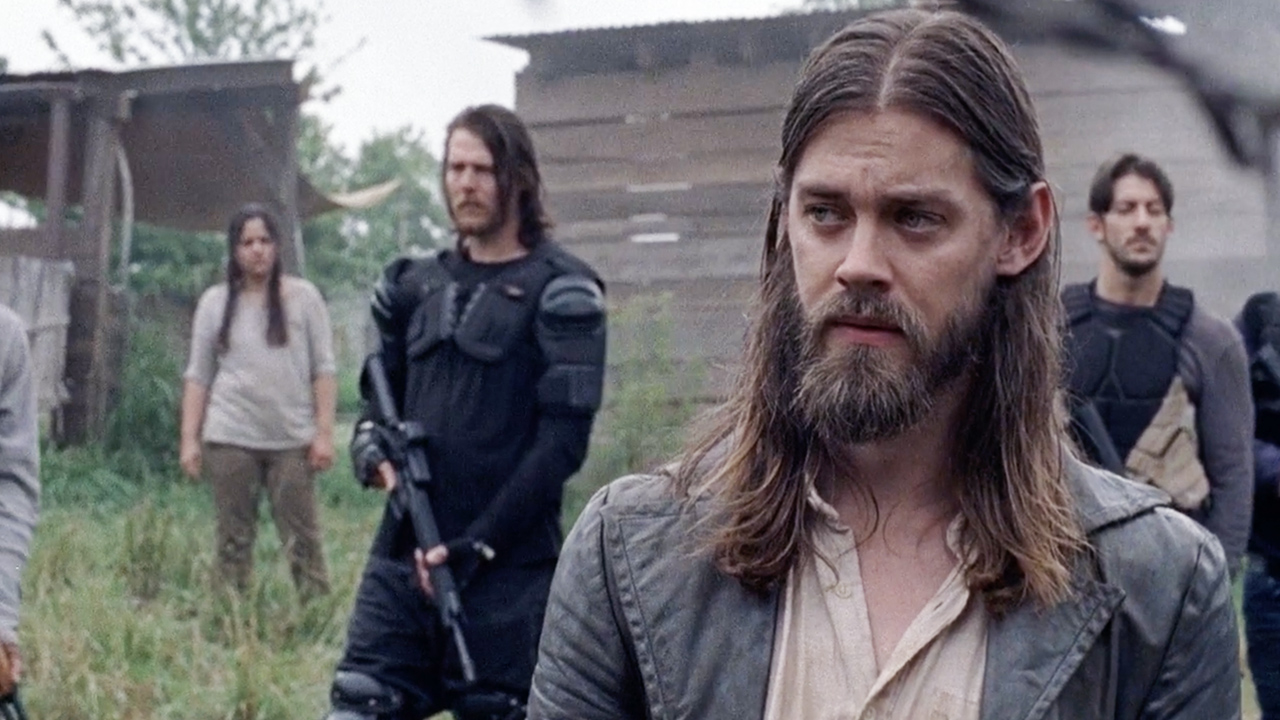 Jesus seems to be settled into his role as Maggie's right-hand-man, her Simon if you will. So because of that, we're keeping him in the Top 10.
---
10. Michonne (+2)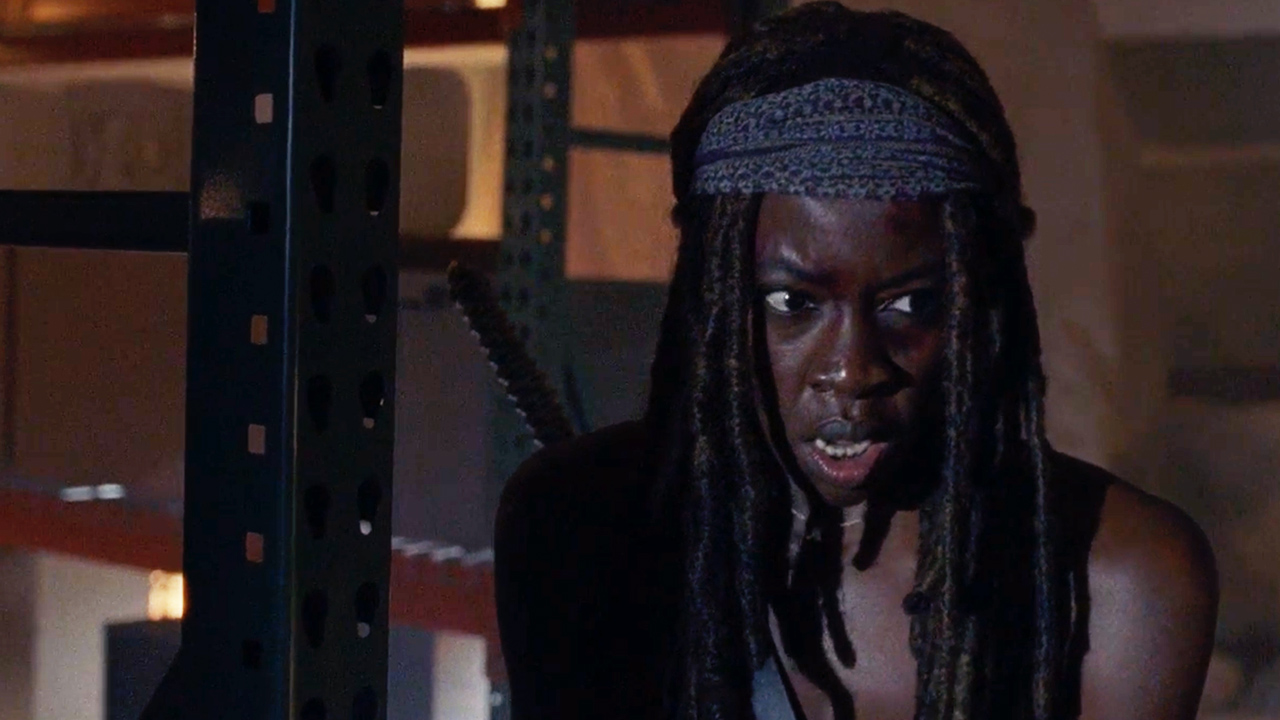 Michonne FINALLY returned this episode and it did not disappoint. She sliced up some Saviors, threw shade at Rosita, and positioned herself to possibly attack The Sanctuary.
---
11. Dwight (-3)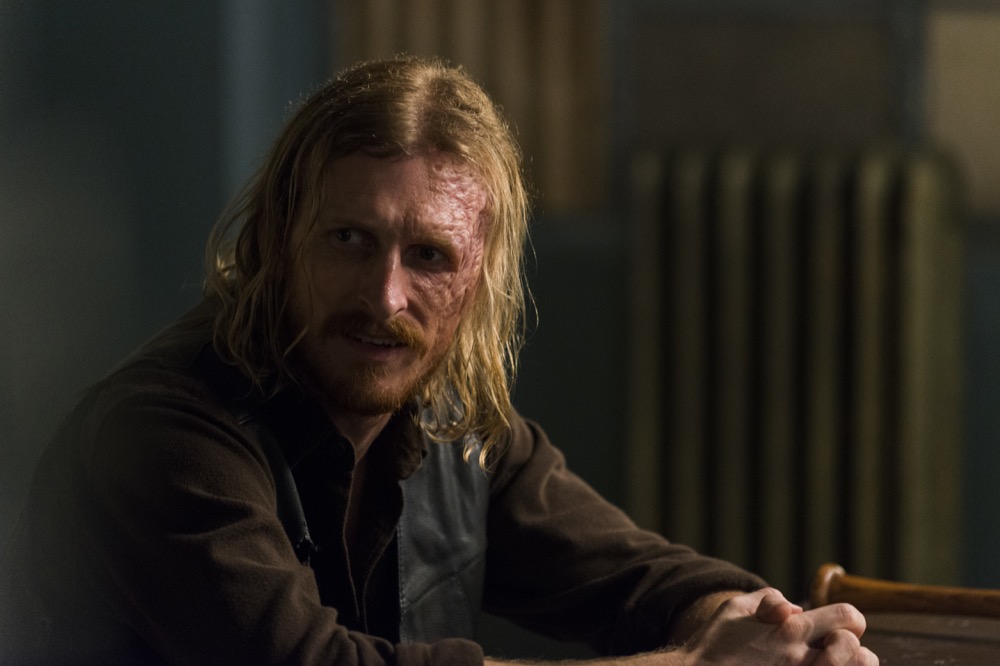 Dwight wasn't in this episode so we're moving him down because others had to move up. This guy can't catch a break!
---
12. Simon (-2)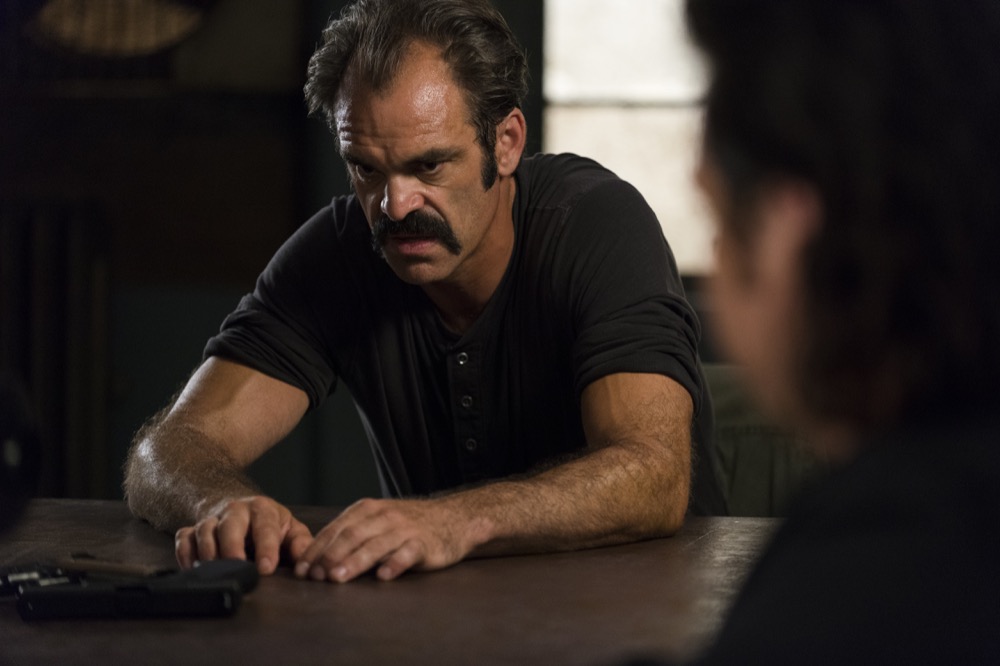 Same as Dwight, Simon's demotion is a product of other characters' bump up.
---
13. Eugene
Eugene is fine where he is.
---
14. Tara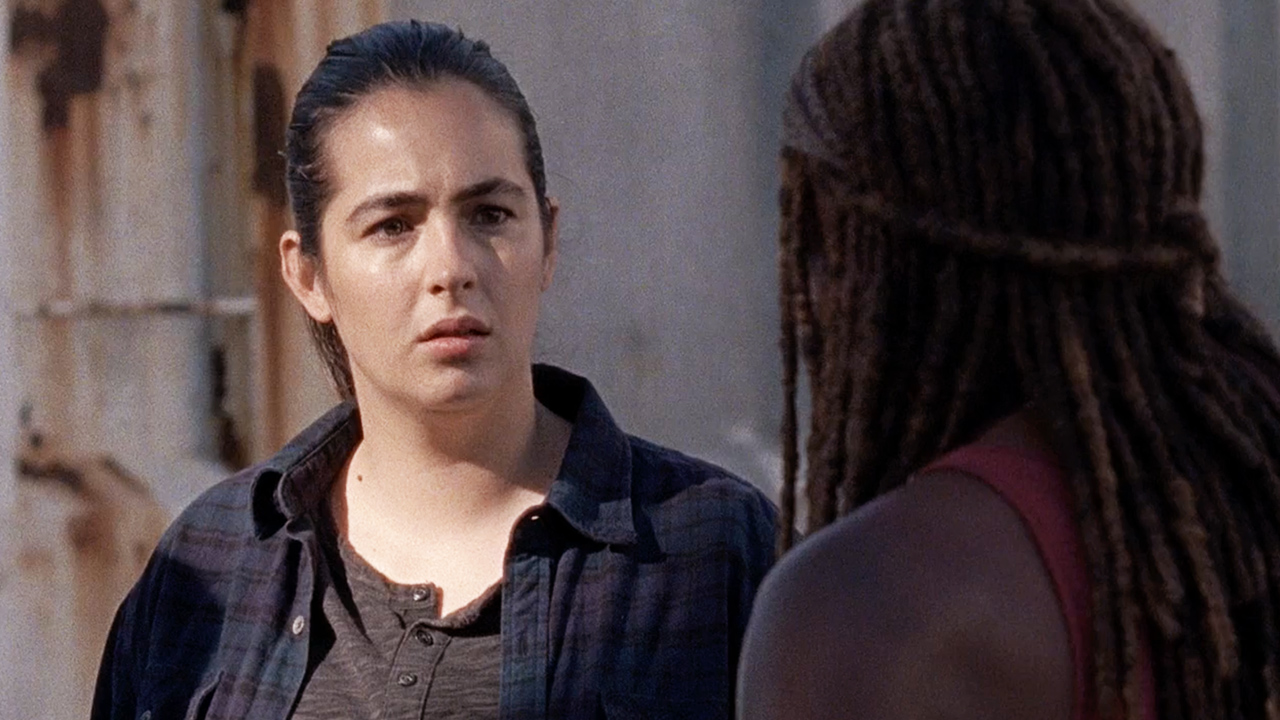 Tara was solid this episode and we're looking forward to her actions in the coming weeks.
---
15. Carl (+2)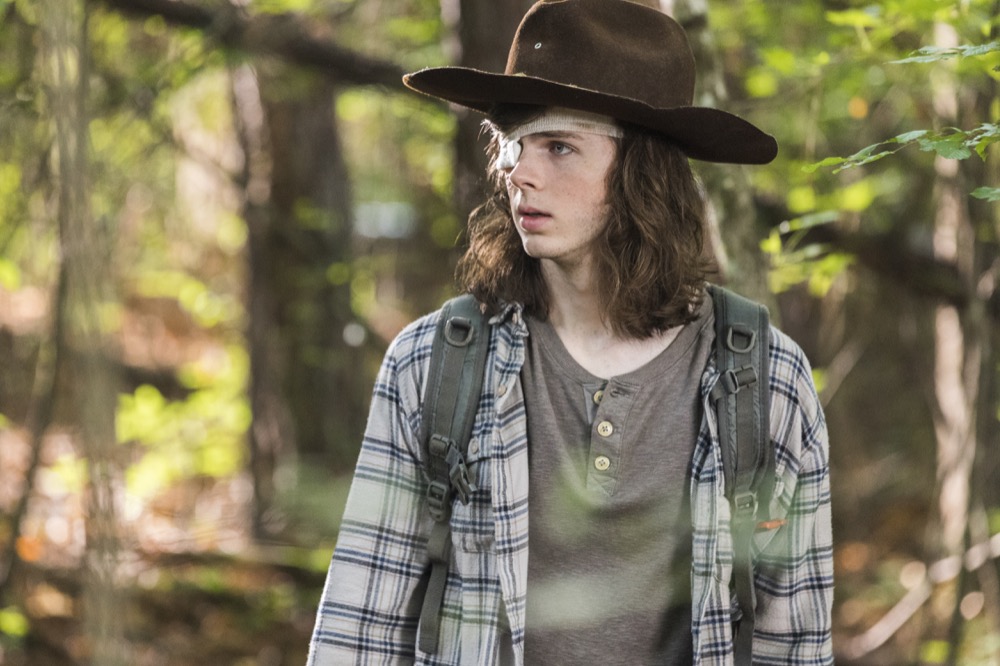 Carl finally returned this episode to help Siddiq and nearly get killed by a group of walkers for no particular reason at all. Still, he survived and if his instincts about Siddiq are right, then he could possibly help contribute to the war.
---
16. Aaron (-5)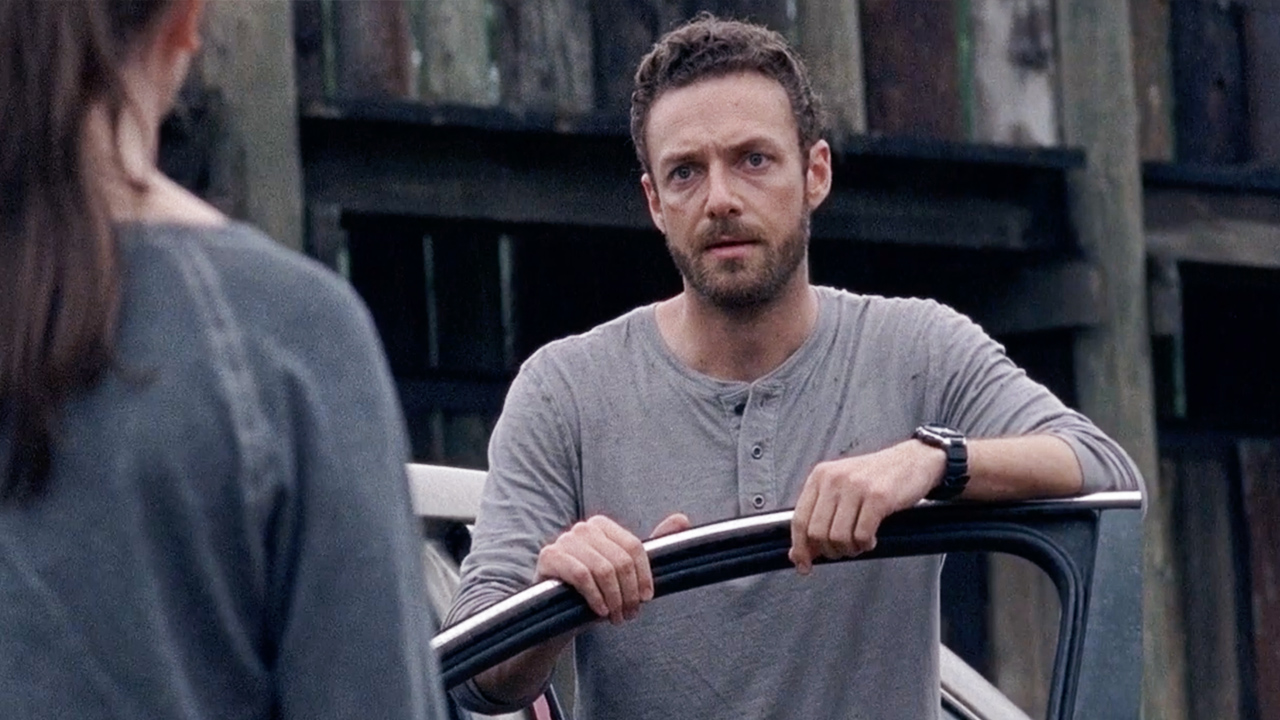 We know, Aaron's hurting and he's determined to end the war (whatever that means). But until he actually does that, we're moving him down.
---
17. Enid (-2)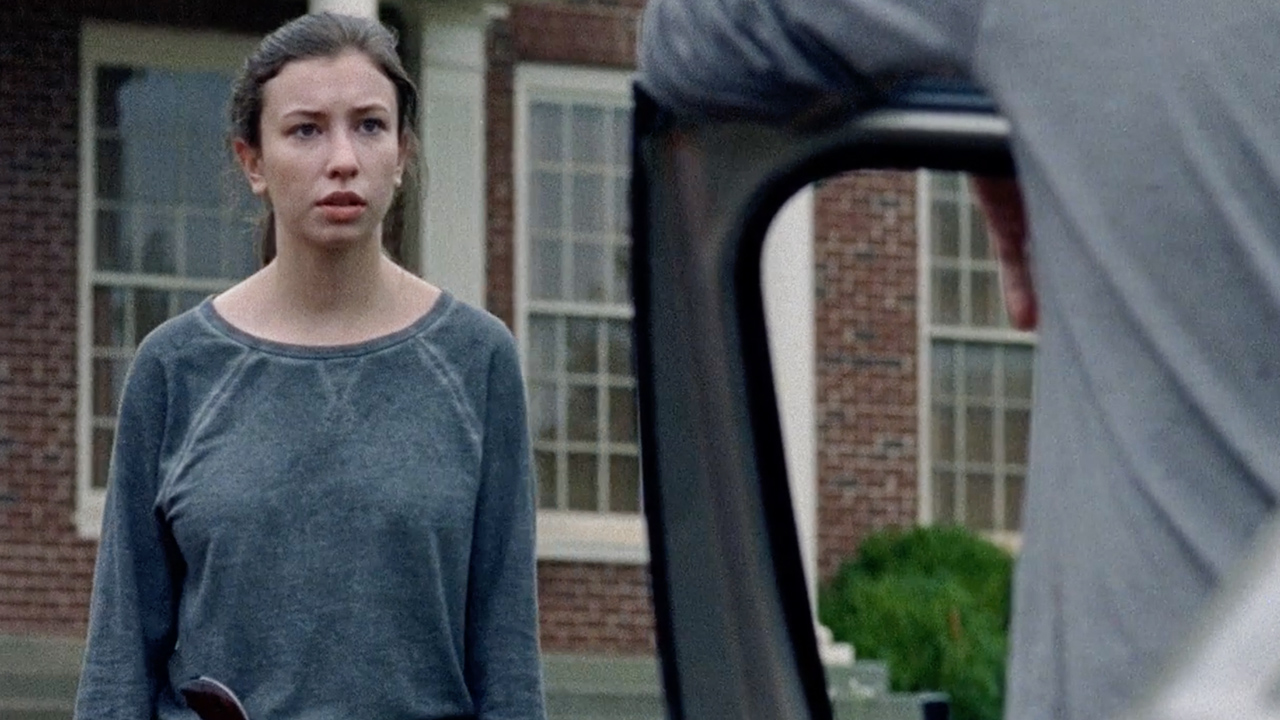 Fans should be excited to see Enid teaming up with Aaron, but until we see them actually accomplish something we're keeping them lower on the list.
---
18. Rosita (NEW)
This gif says it all.
---
19. Morgan (-3)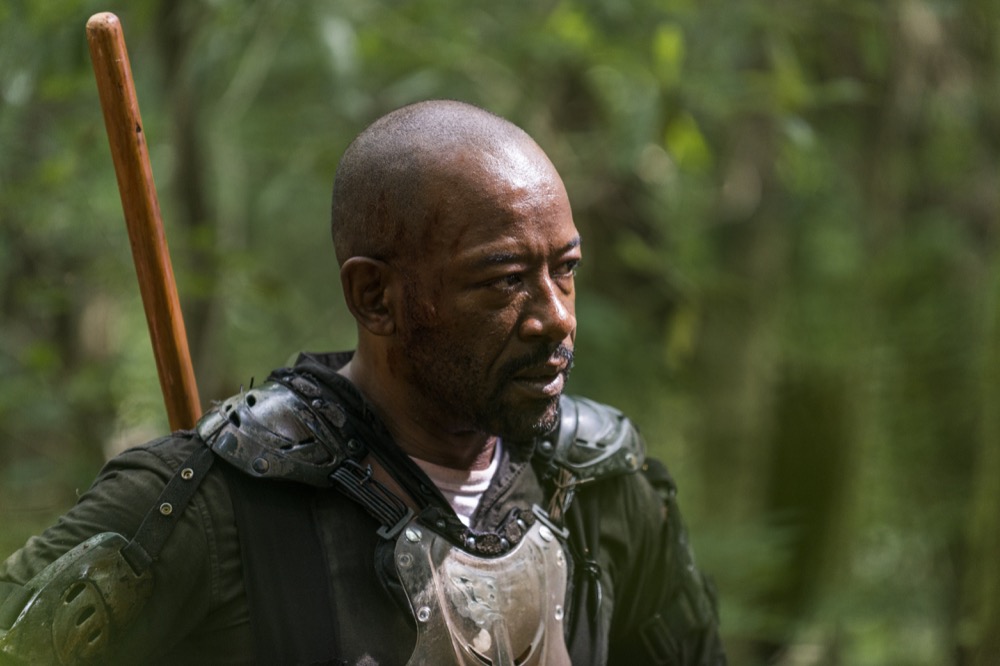 Morgan is currently in the woods, on vacation, or in Fear the Walking Dead. Wherever he is, it's not anywhere near the top of our Power Rankings.
---
20. Father Gabriel (-1)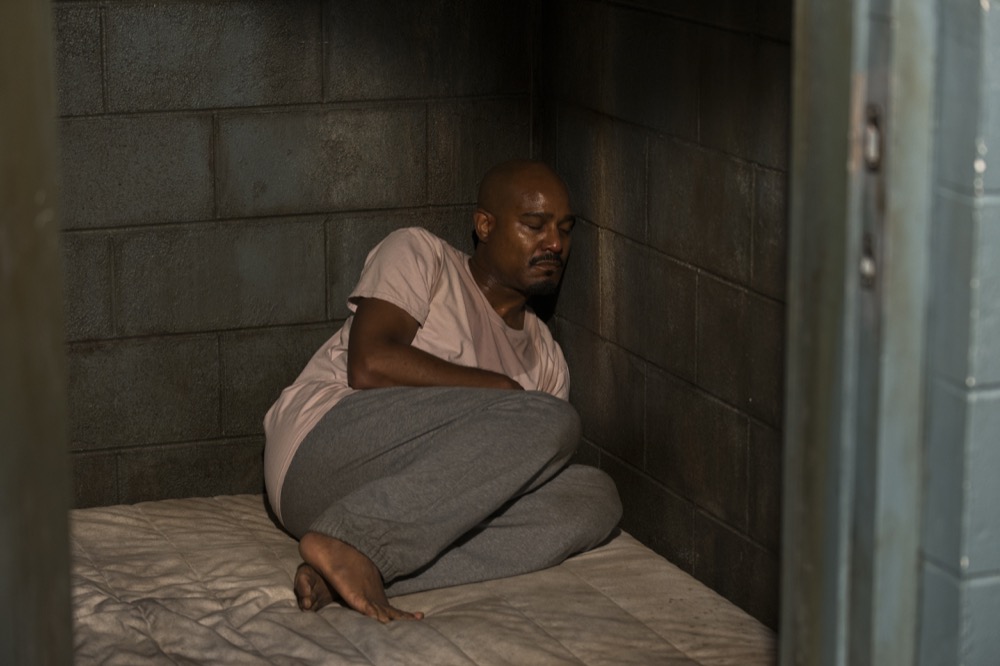 Last time we saw Father Gabriel he was imprisoned at The Sanctuary and looking VERY ill. Until any of those things change, we're keeping him at the bottom.
---
21. Gregory (-3)
Ohhh Gregory, how sweet it is to see karma drag you into a cage with a bunch of maniacs while you watch a much more powerful woman take over your community.
---
What do YOU think of our character Power Rankings after this episode? Tell us in the comments and keep it here for next week's list.