Jadis got her man, Rick got his clothes, and Eugene developed a heavy drinking problem in this week's episode of The Walking Dead. Here are our new character Power Rankings following Week Seven:
---
1. Rick (+5)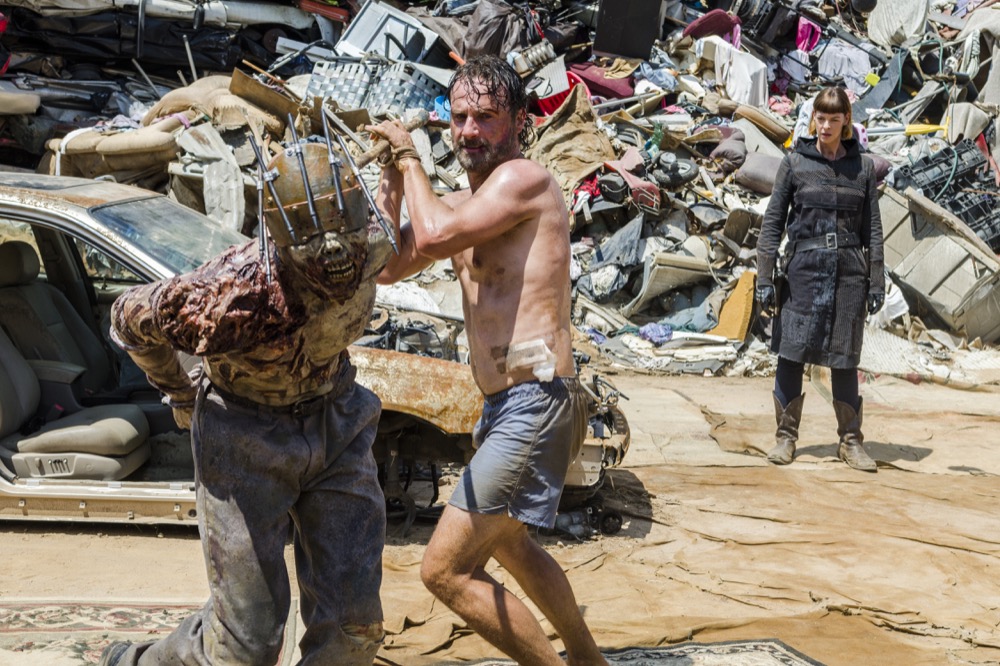 It only took an episode for Rick to get his mojo back. After getting imprisoned in the last place in the world you would find hand sanitizer, Rick fought his way out, killed ANOTHER gladiator-looking walker, and convinced The Scavengers to finally join his side ALL WHILE IN HIS BOXERS. Has anyone been that productive just wearing underwear? Doubt it.
---
2. Negan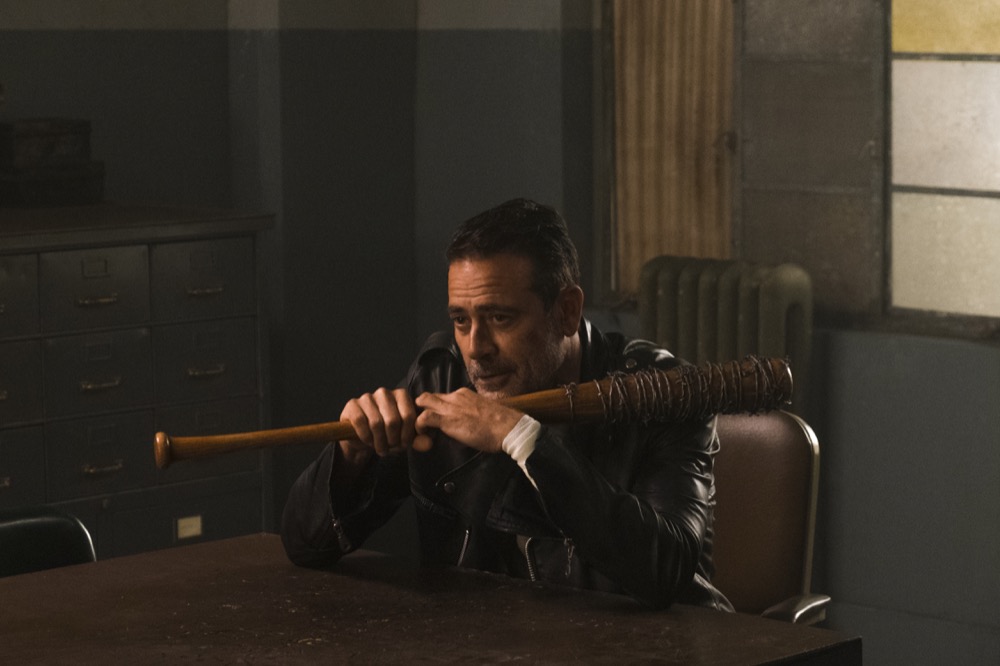 Negan remains at the two spot because it appears he's finally escaped The Sanctuary. If he has, then the entire power structure in the show is about to shift.
---
3. Maggie (-2)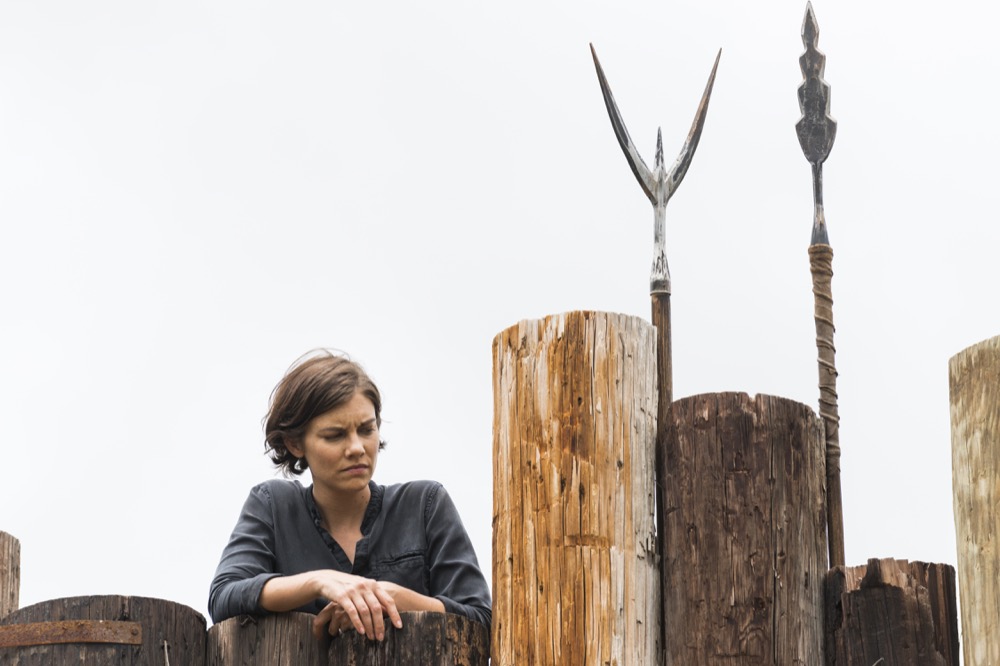 Maggie's only moving down because Rick moved up and Negan might be on the lamb. Look for more from her in the Mid-Season Finale.
---
4. Daryl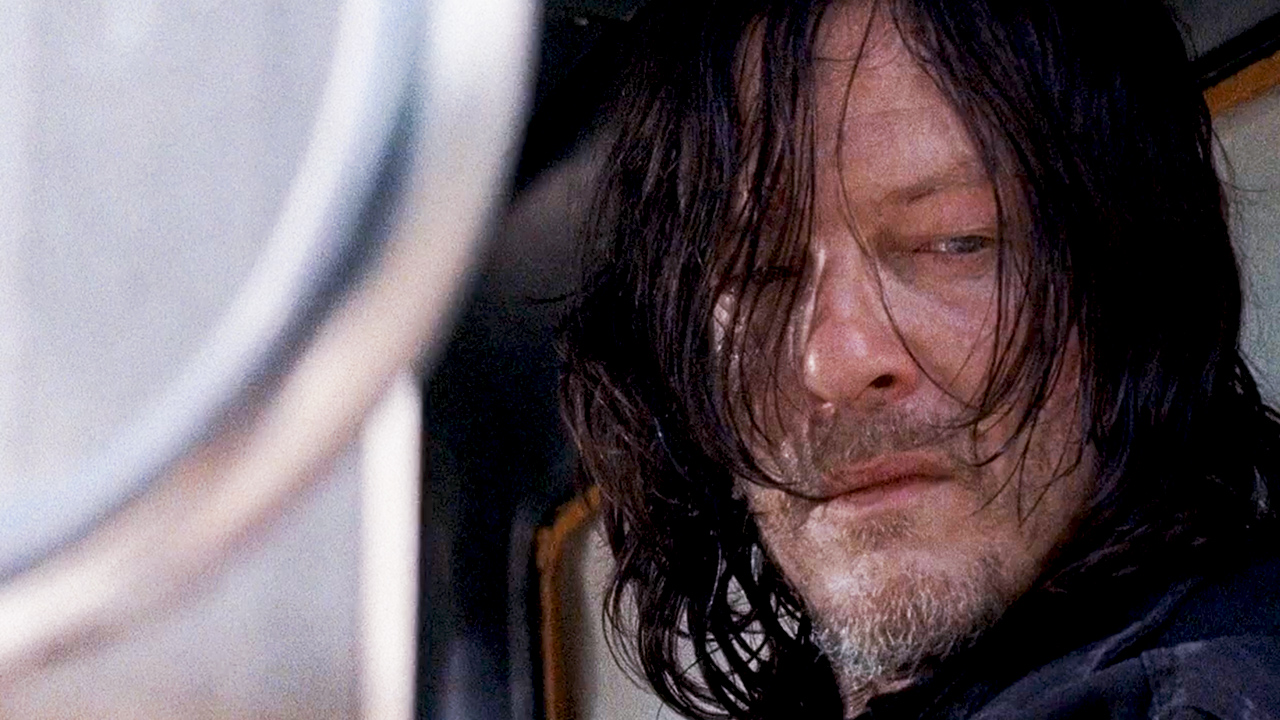 Outside of Rick Daryl was the MVP of this episode for doing what everyone else bailed on doing – attacking the most dangerous place we've seen since Terminus. That takes balls…but did his actions lead to Negan and his people escaping?
---
5. Jadis (-2)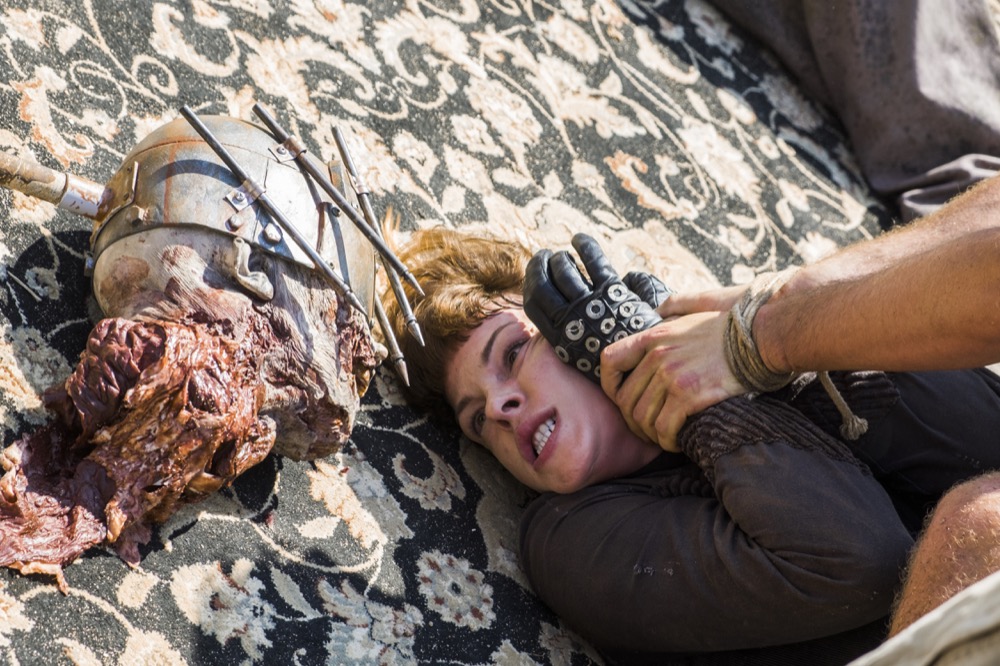 Jadis *Adele voice* could have had it aaaallllllllllll….but she was too distracted trying to sculpt Rick that she nearly got eaten by a severed walker head. How do you mess this up, trash lady? You had the most powerful man in this show naked and tied up at the beginning of the episode and at the end he was leading you on a suicide mission to The Sanctuary. I guess life really does come at you fast.
---
6. Carol (-1)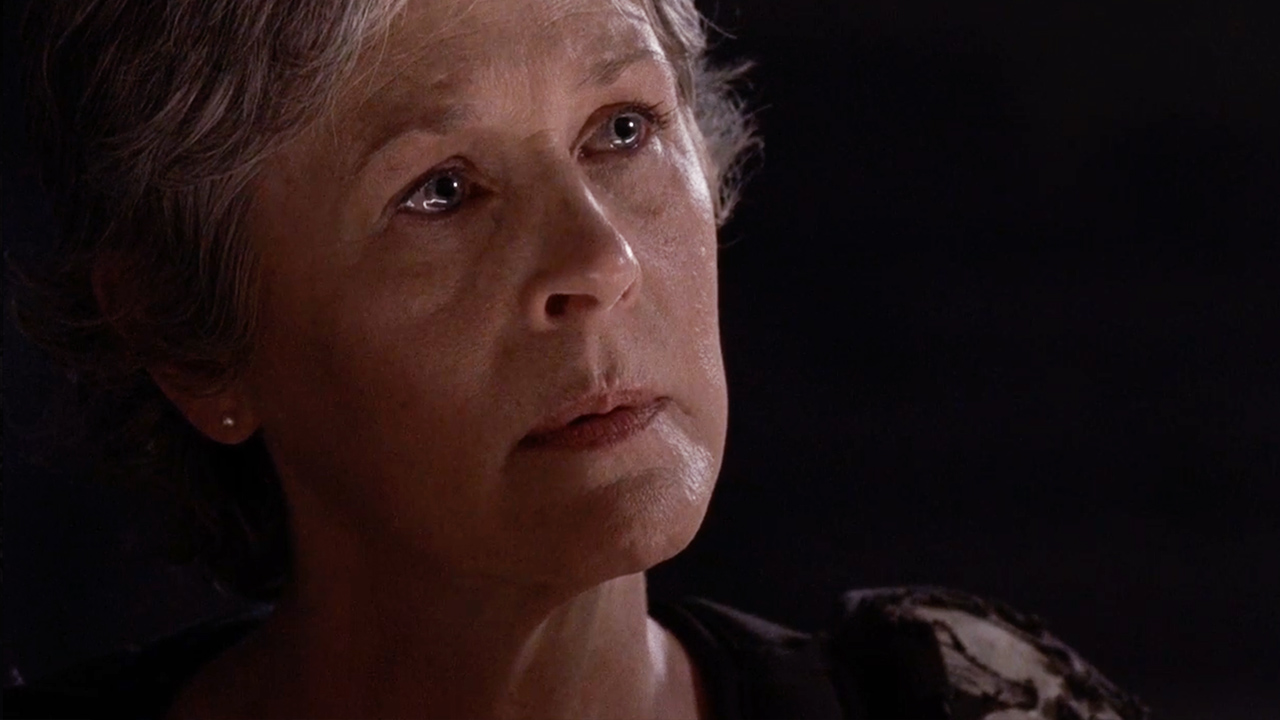 Carol may have been absent this episode but she will definitely make a large impact next week. Stay tuned.
---
7. Michonne (+2)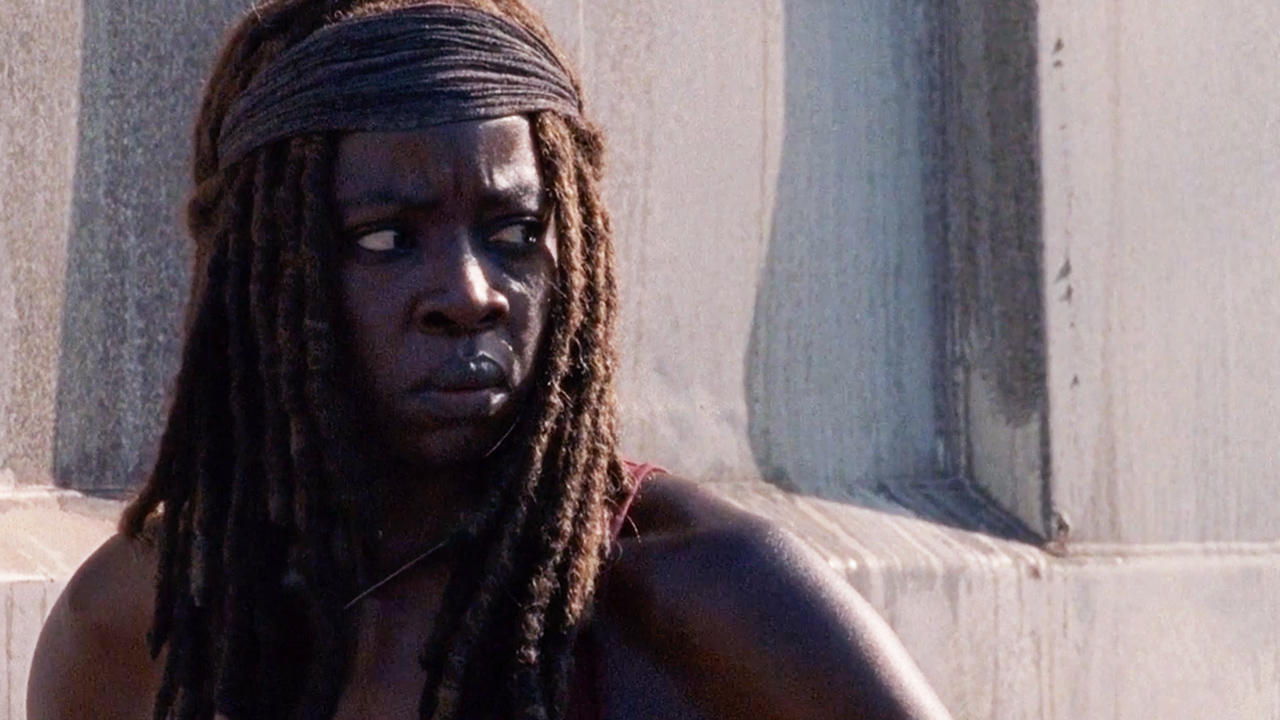 Sure, Michonne bailed on the plan but she knew better than to risk her plot armor for a suicide mission. It's this kind of thinking that might keep our heroes alive.
---
8. Jesus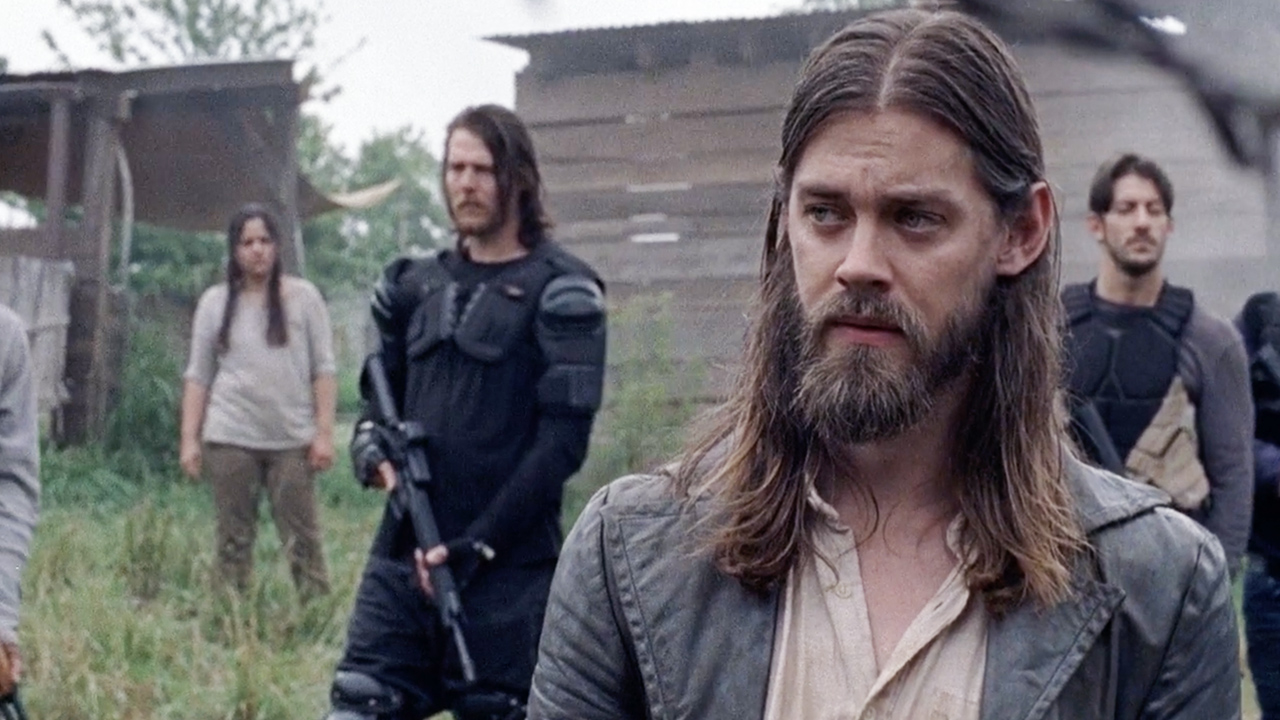 We haven't seen Jesus in a minute but he's still one of the top decision-makers at The Hilltop – which means he's one of the top characters in our rankings.
---
9. Dwight (+2)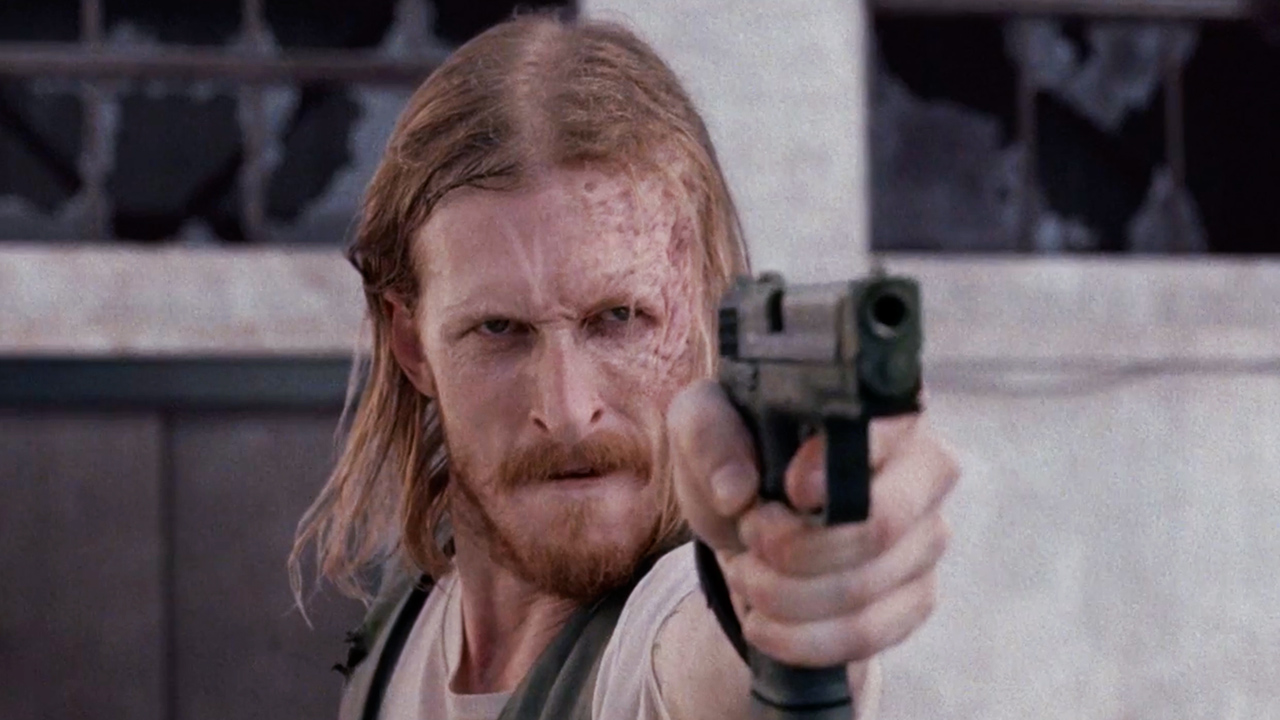 Dwight isn't half-assing this betrayal thing, he's playing the long game. Revealing himself to Eugene and shooting down his plane was risky, but it shows he isn't kidding about his new allegiance to Rick.
---
10. Ezekiel (-2)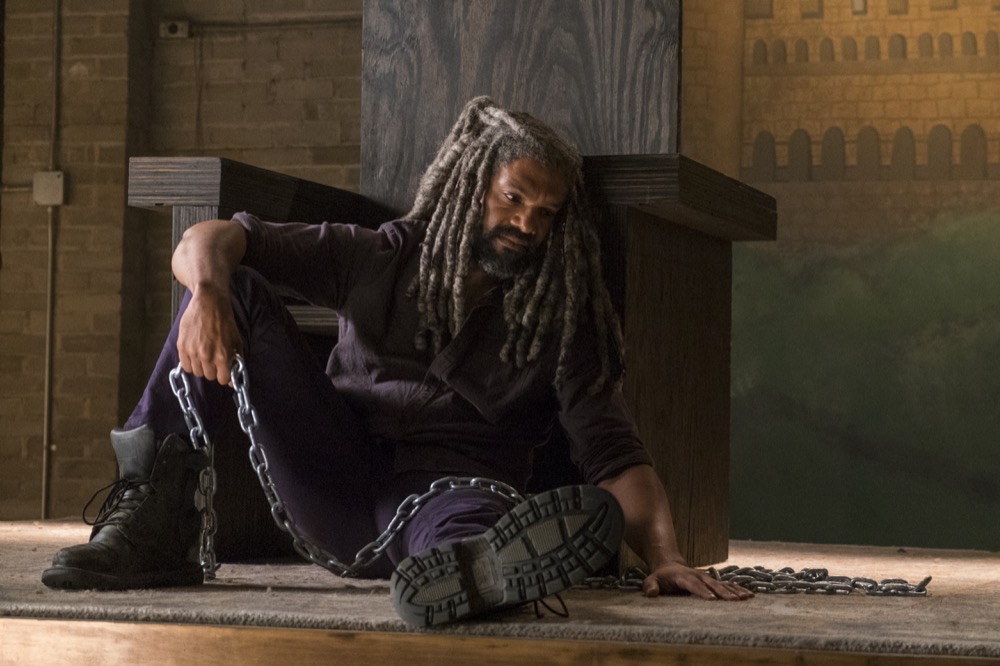 Ezekiel will keep dropping in the rankings until he picks himself up and returns to battle. Expect to see more from him next week.
---
11. Jerry (-4)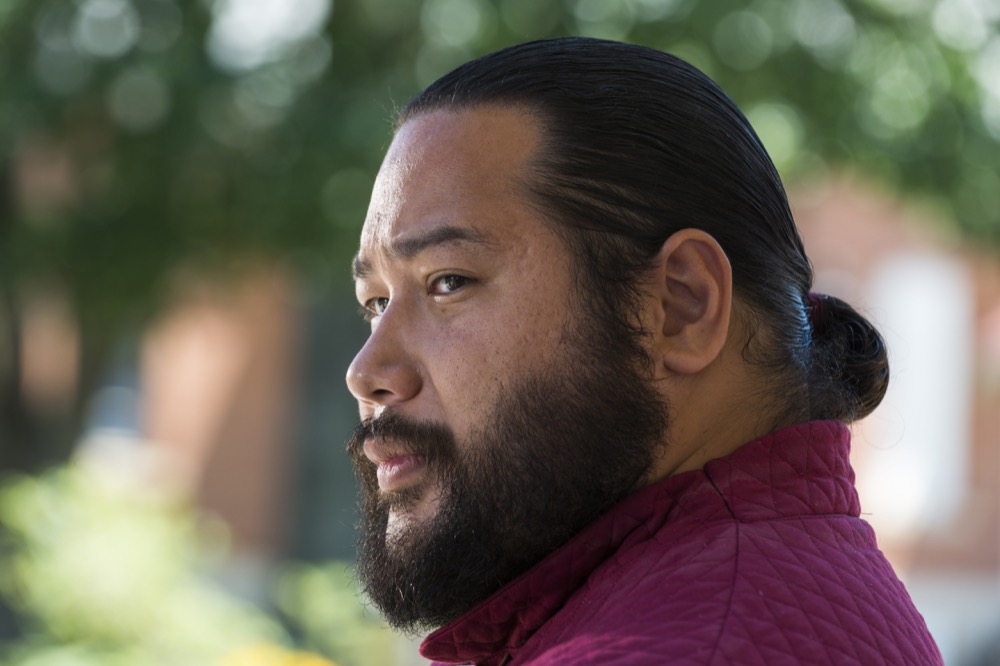 Same goes for Jerry – although he's not mourning as badly we still can't keep him high until he resumes axing twerps in half.
---
12. Tara (+2)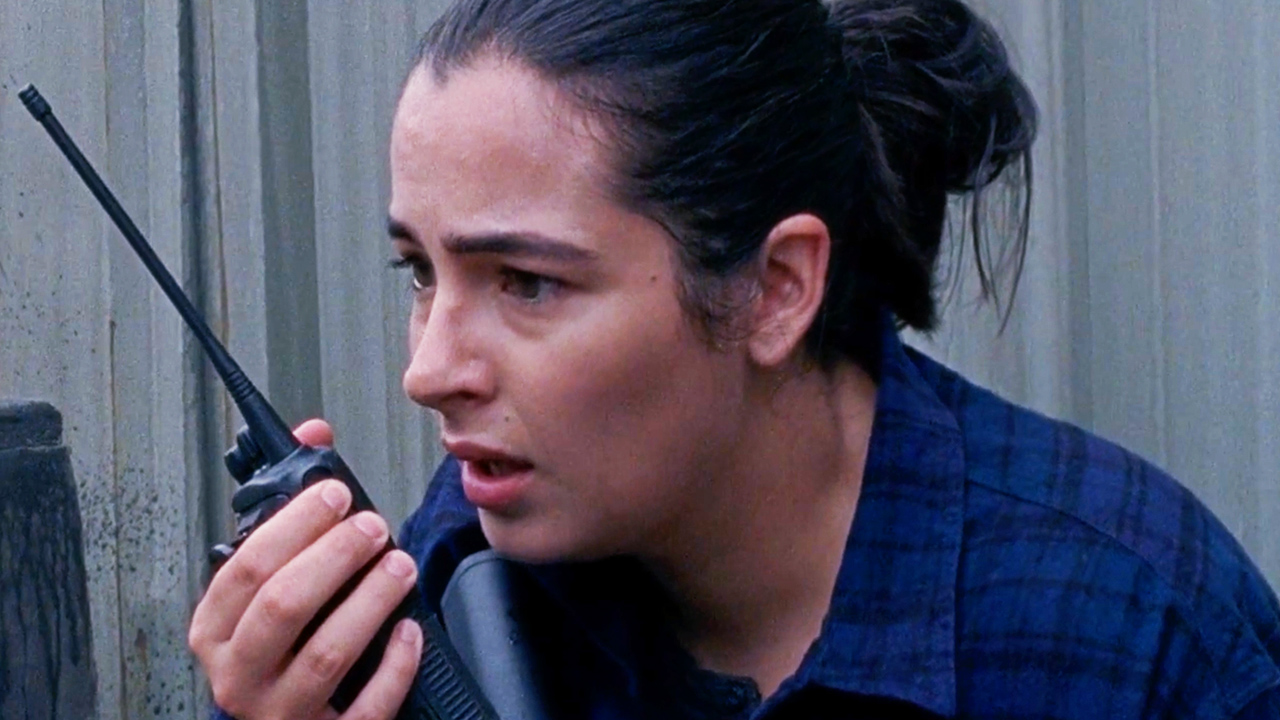 Tara proved her worth this episode when she decided to NOT bail on Daryl and see their mission through. It resulted in a lot of Saviors getting eaten, but may have also resulted in Negan escaping.
---
13. Morgan (+6)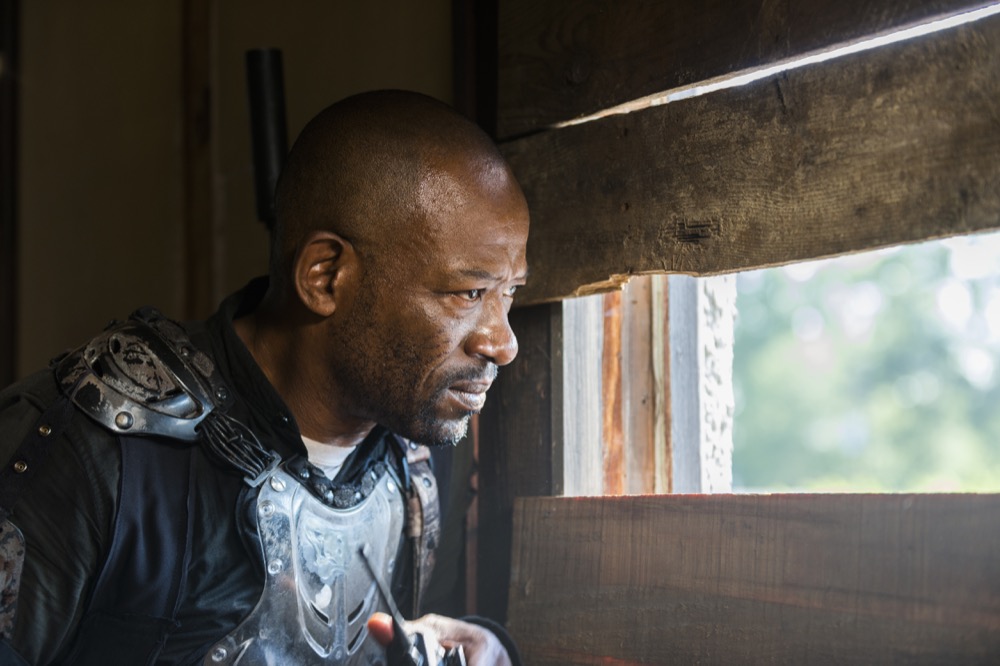 Morgan finally returned this episode just in time to provide cover for his friends in their Sanctuary mission. If Morgan can hold his sh*t together he will be VERY valuable to the cause.
---
14. Eugene (-2)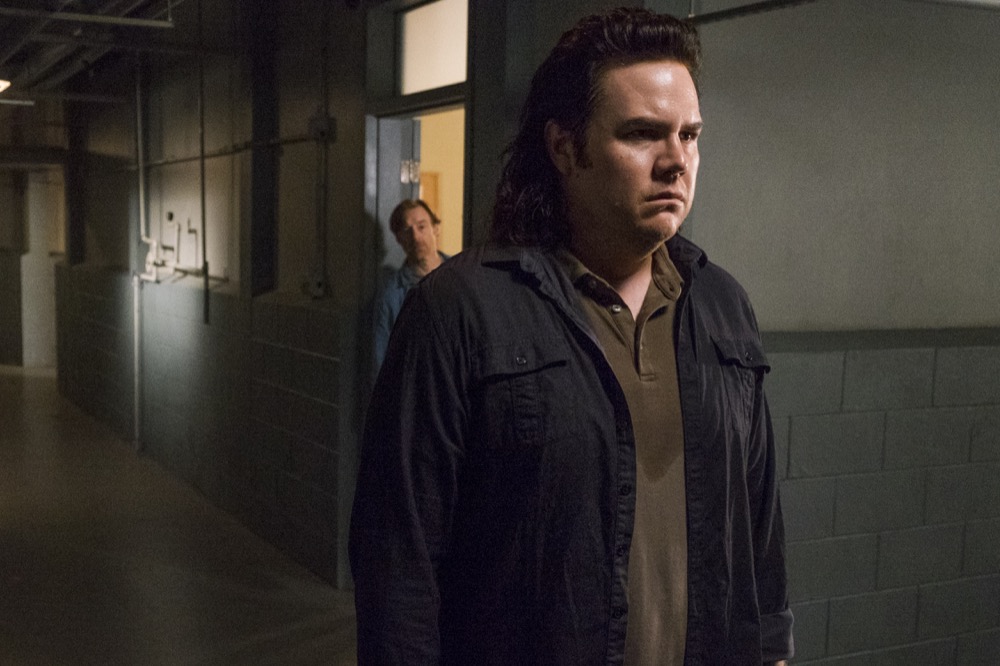 Eugene had plenty of room to move up this week but since his iPlane plan failed and he nearly drank himself into oblivion we're moving him down. Also, when the walkers have breached and you have minutes to live don't barge in on a dying friend and vomit a bunch of words at him. I know you're stressed but chill, bro.
---
15. Simon (-3)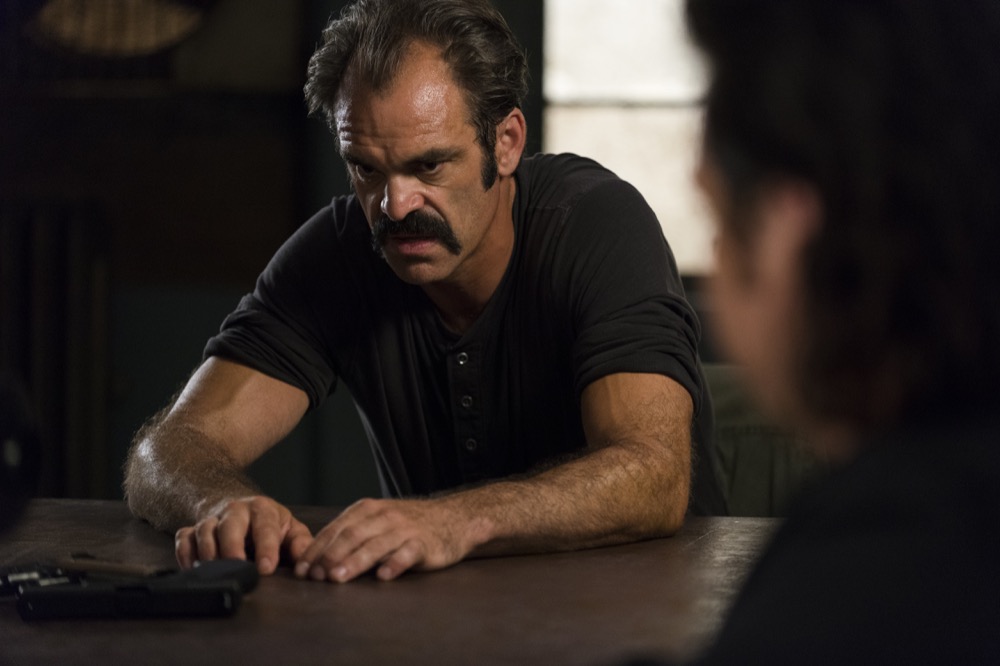 We haven't seen Simon in a few episodes so until he shows up we're gently lowering him down the list.
---
16. Carl (-1)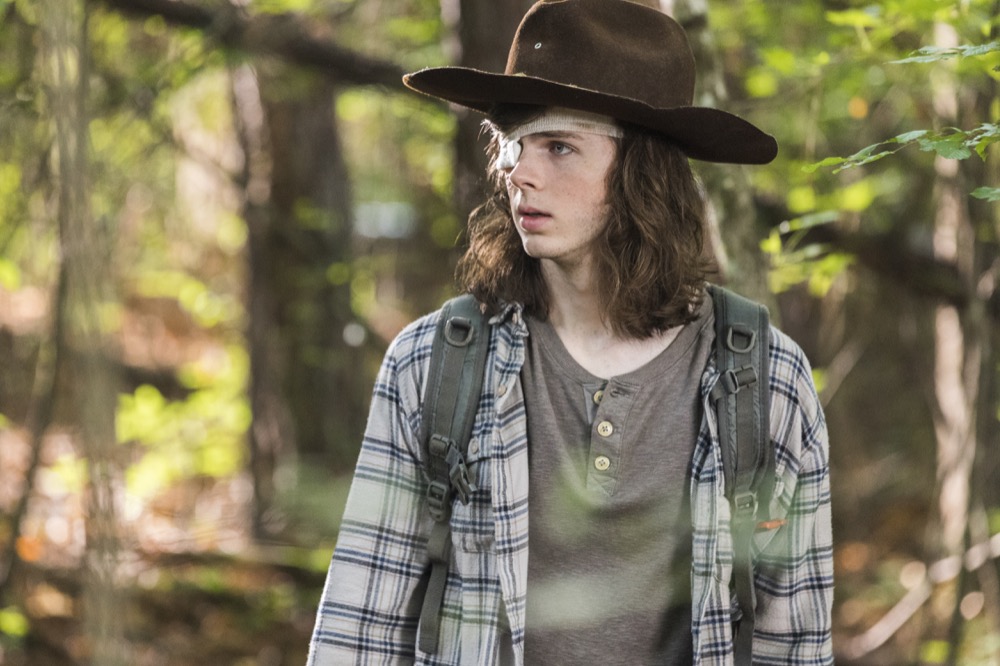 Last time we saw Carl he was battling walkers with his new friend Siddiq. Until he fights battles actually pertaining to All Out War, we'll continue bumping him down.
---
17. Rosita (+1)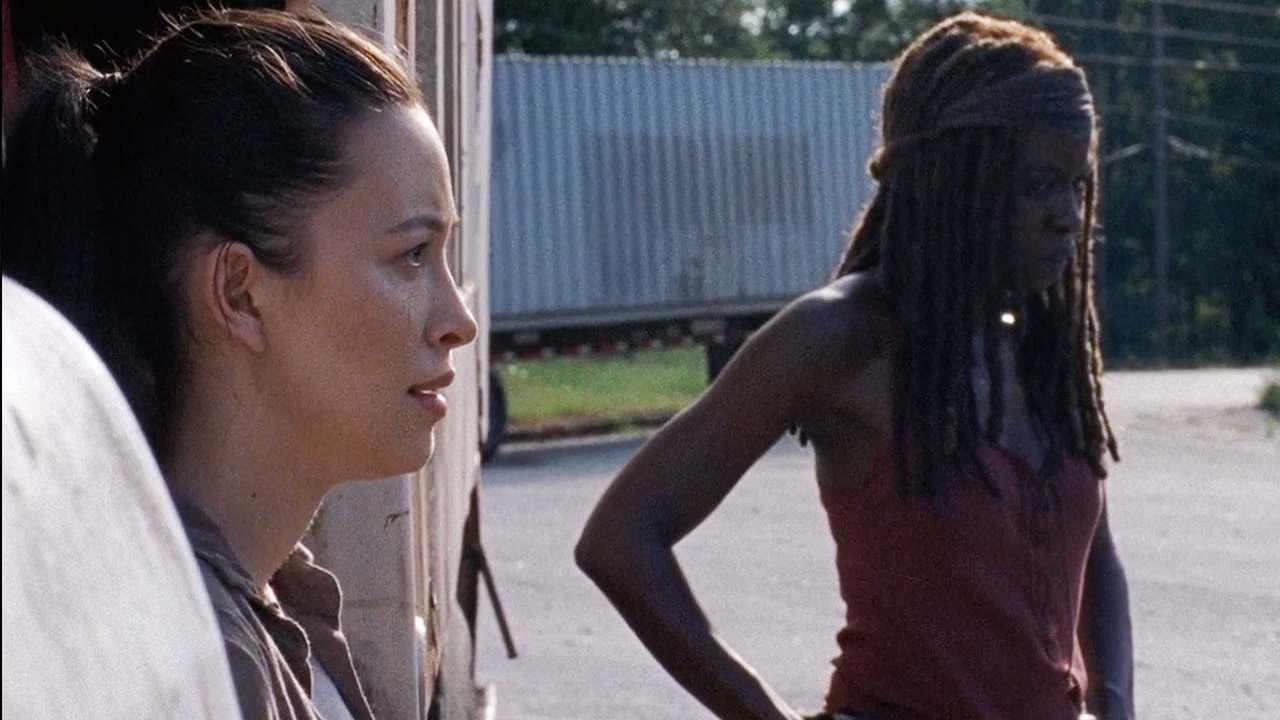 We hate to say it, but Rosita was right. If they had waited for Rick to come through with The Scavengers (which he did) they may not have had to bust a hole in The Sanctuary and force them to escape. For that, we're moving her up a spot.
---
18. Aaron (-2)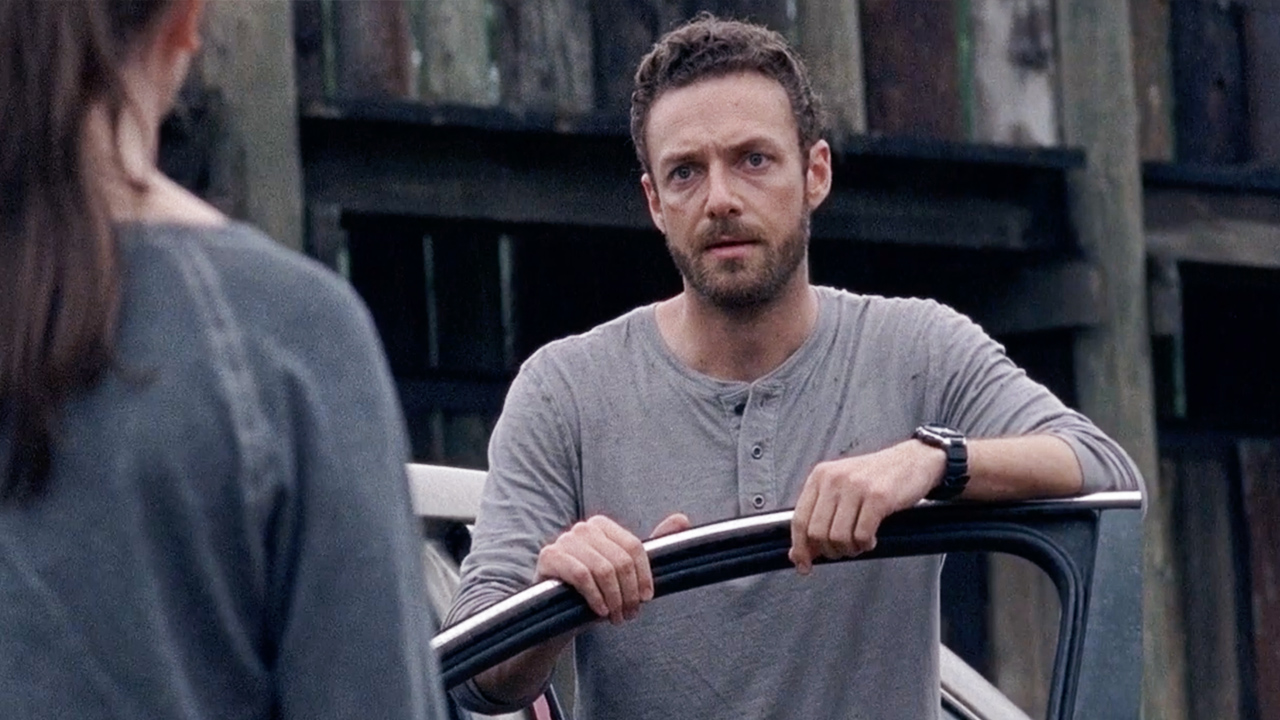 We're still waiting for Aaron's revenge plot to be realized, so until we do, well, you know the deal.
---
19. Enid (-2)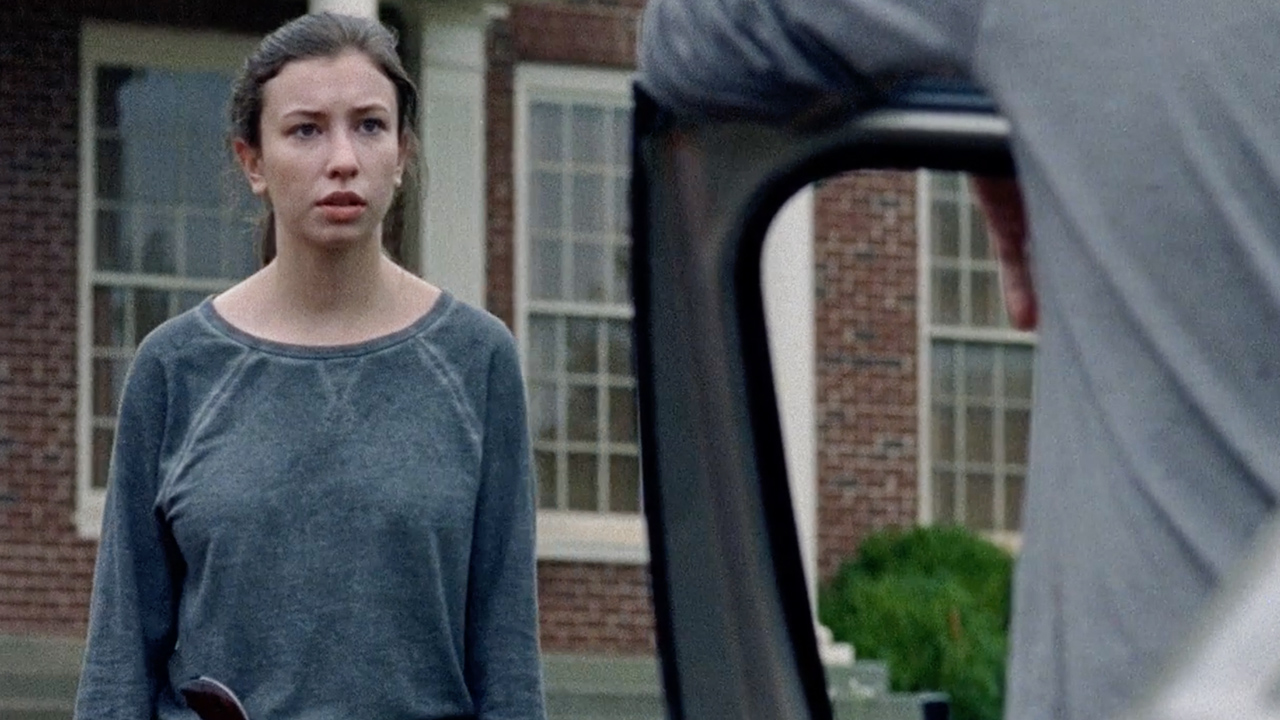 Same goes for Enid.
---
20. Father Gabriel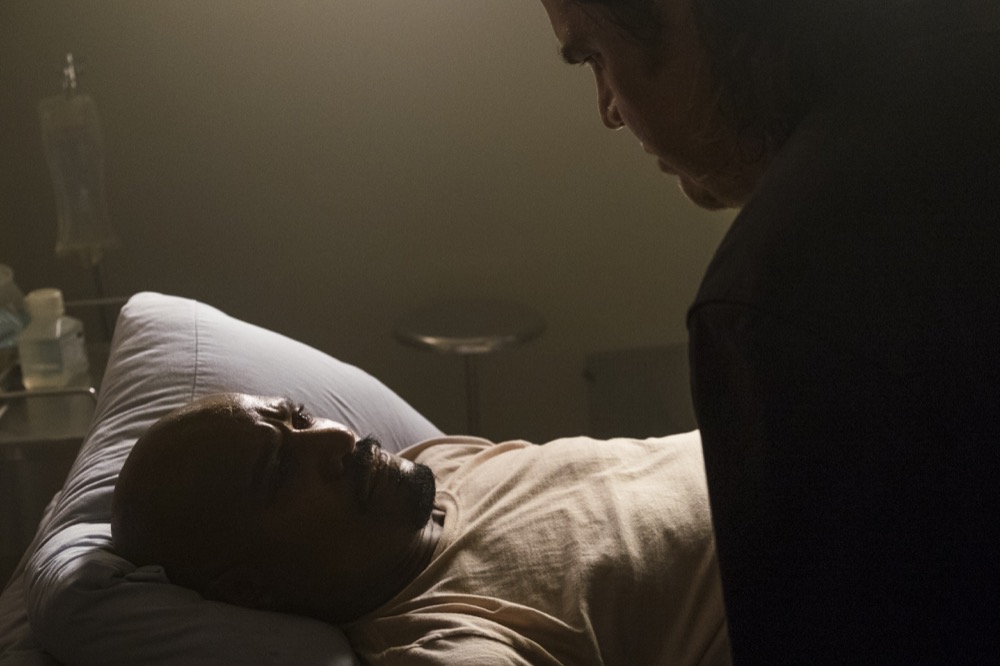 Father Gabriel is the guy who calls the Uber when you've had too much to drink. He's a solid friend and he deserves better than to get yelled at by Eugene in a hospital bed while walkers breach the building. We'll see if he can survive this.
---
21. Gregory
At the moment Gregory is imprisoned at his own colony with a bunch of maniacs. So at least we have that going for us.
---
What do YOU think of our character Power Rankings after this episode? Tell us in the comments and keep it here for next week's list.