"Still Gotta Mean Something"
Jadis may not have a community but she does have Negan. After getting a brief flashback of her surviving the Savior attack by playing dead, we now see her more composed as she holds Lucille and glares down at Negan tied-up in her bin. At The Hilltop, Ezekiel tries rallying Carol to help him locate Henry and stop the escaped Saviors. She brushes him aside because she thinks Henry is probably already dead. Zeke scoffs and calls her a coward.
The next morning, Tara tells Daryl that Dwight shot her with a clean arrow instead of an infected one, insinuating he might still be working for them. Meanwhile, Michonne tries convincing Rick to read Carl's letter to him. Morgan and Carol leave to search for Henry while Maggie, Daryl, and while the others concoct a plan to find more ammunition.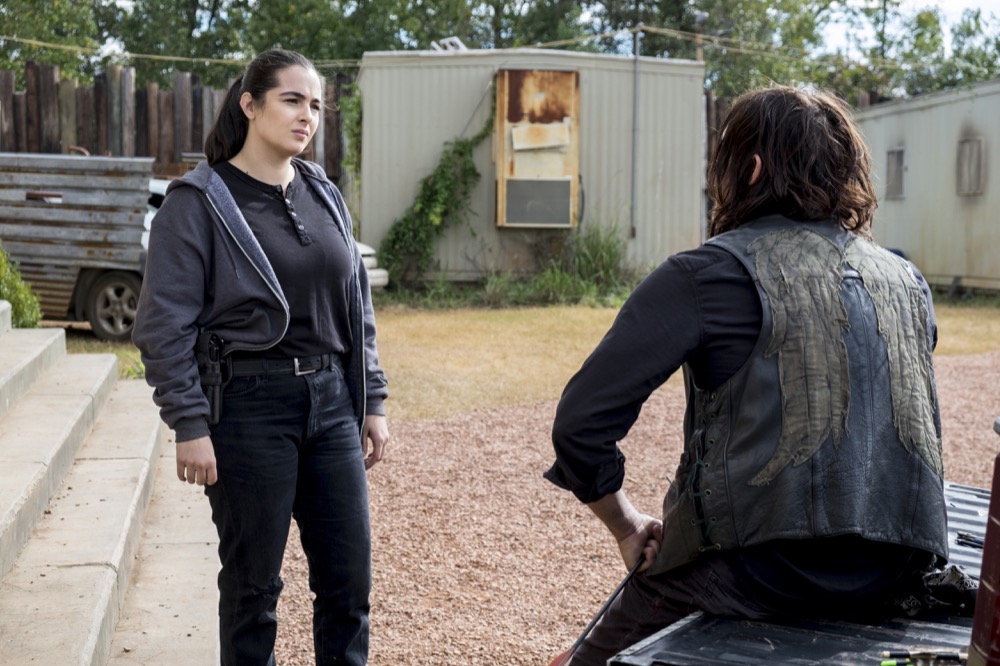 At the dump Negan apologizes to Jadis for Simon's massacre and swears he was oblivious to his plan. She's not convinced and knocks him out with Lucille. In the woods, Carol and Morgan hunt for Henry. Morgan hallucinates the boy and Carol finds him talking to himself. She's not surprised and admits she only joined Morgan to keep an eye on him. They trek on until they discover a walker impaled by Henry's stick. Morgan kills it and decides to go off on his own.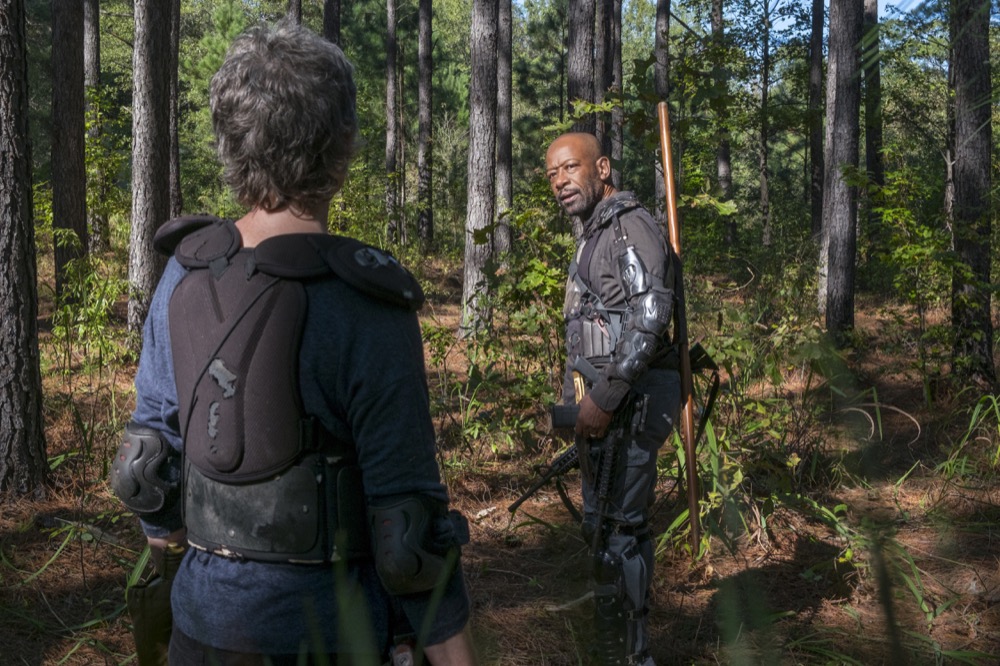 Jadis wheels out a walker strapped to a cart to torture Negan with. He fires a gun at her and demands they talk. She agrees and Negan tells her about his old wife Lucille, who helped him get through life prior to the apocalypse. Her beeper goes off and she rushes Negan, who's holding a flare. They wrestle and the flare ends up getting extinguished in a puddle. Suddenly, a helicopter appears and hovers over them as if it's waiting. With the flare extinguished the chopper flies away despite Jadis' useless signaling. She threatens to burn Lucille and Negan promises he can settle what happened with her people. She agrees to his terms again.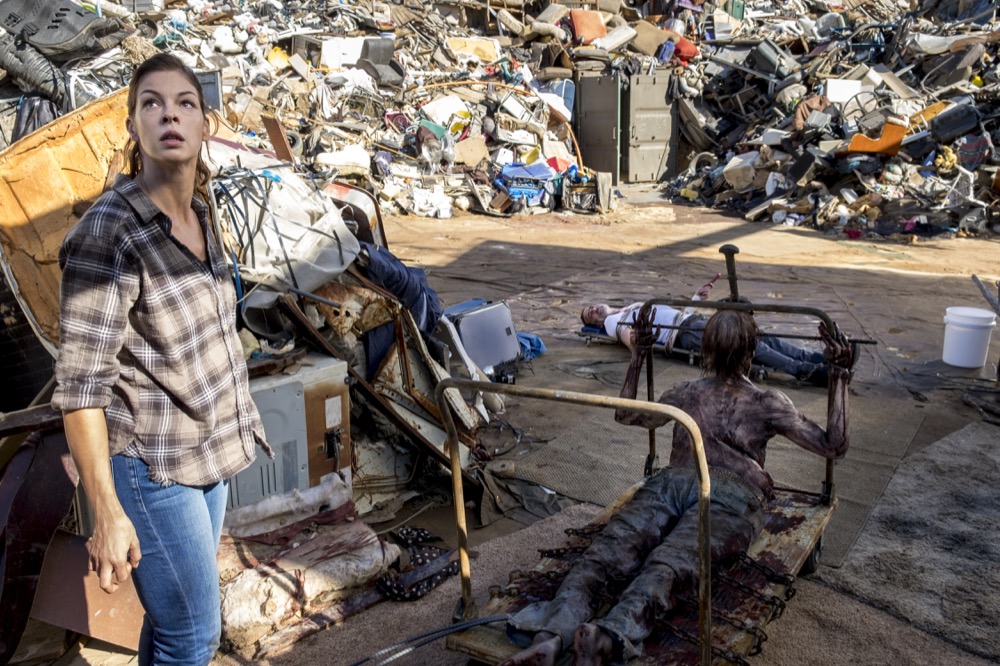 After Alden tips him off about an outpost Rick finds Morgan in the woods. They agree to travel together until they're ambushed from both sides. They wake up and find themselves being held hostage by the escaped Saviors from Hilltop. Rick offers to let them join his people in exchange for letting them go but Jared declines. Morgan loudly threatens to kill them, which attracts the horde to their shack.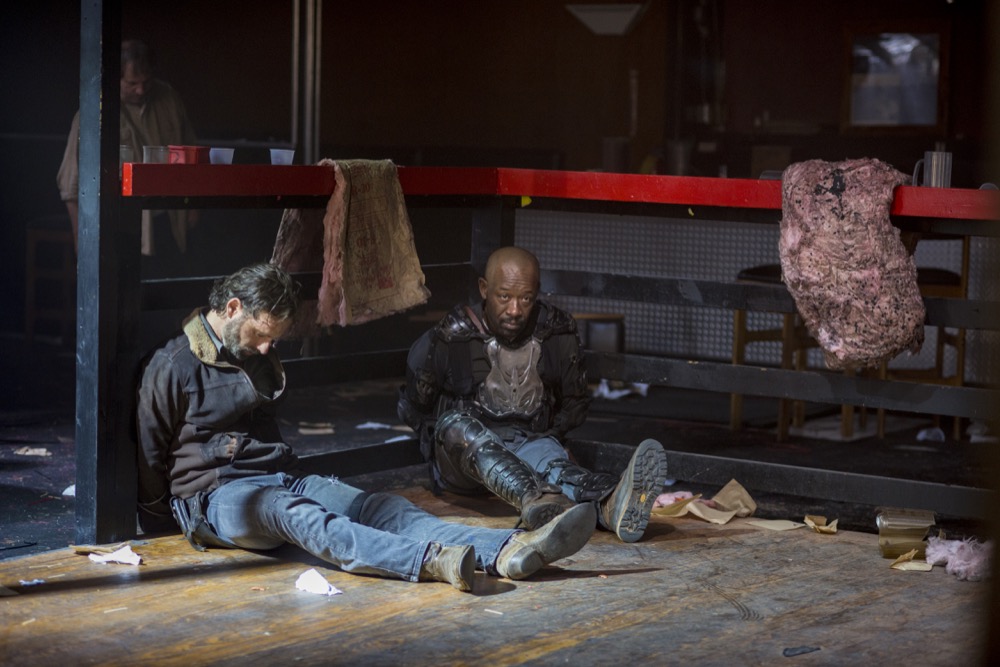 Jared tries killing Rick and Morgan until one of the Saviors knocks him down and frees them. Rick and Morgan thin out the herd AND the Saviors until getting attacked by another Savior. Rick chucks his attacker into the walkers while Morgan locks Jared into a room. He watches stone-faced as Jared gets torn apart by the undead. With everyone dead, Rick asks Morgan why he saved him all those years ago, and he responds because his son was there.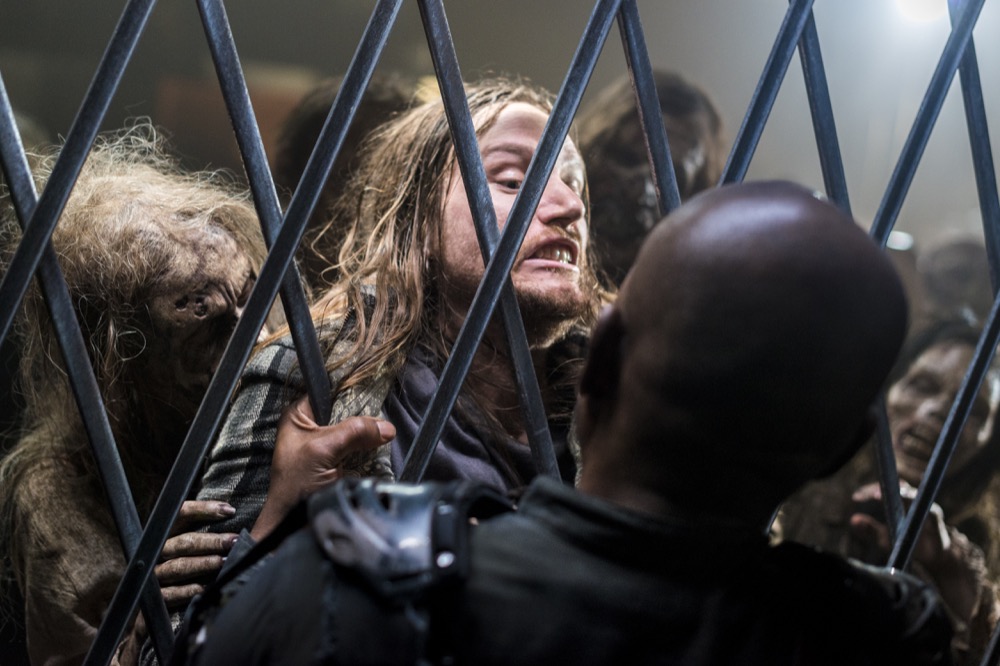 Back at the dump Negan, who is untied and holding Lucille, asks Jadis to return to The Sanctuary with him, but she declines. That night, Carol finally locates Henry, who's trapped by walkers. Carol saves him and together they return to Hilltop, where Ezekiel is overjoyed to see they survived. Later, Carol tells Ezekiel about Sophia and how the people around her helped her find herself. Rick and Morgan also return and Morgan can barely believe Henry's real. Morgan tells him he killed the man who killed his brother while Rick looks at Alden as if to confirm his Savior friends are dead.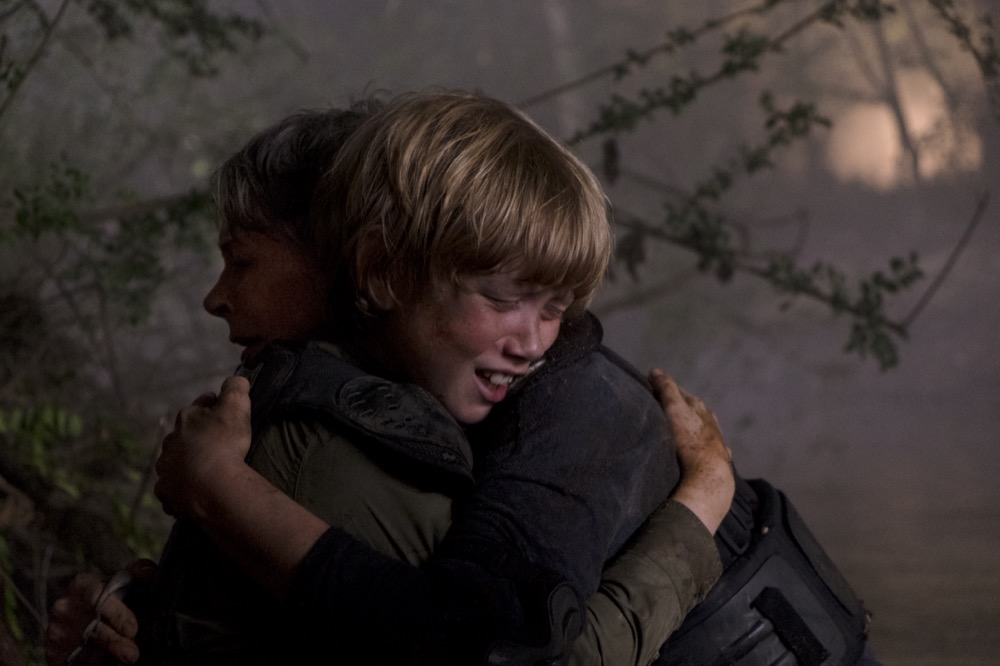 On the road, Negan picks up a mysterious traveler and then drives to The Sanctuary. The Saviors are thankful to see him but Negan warns them to keep his arrival a surprise. Elsewhere, Daryl and Rosita survey Eugene's ammunition outpost and plan to take out the Saviors working there. At The Hilltop, Rick apologizes to Michonne for being stubborn and finally decides to open Carl's letter to him.
---
What did you think of the episode? Who did Negan pick up at the end? Who's helicopter was that? And how will Simon react to Negan's return? Let us know in the comments!