"Dead Or Alive Or"
If you're keeping score Negan and The Saviors are currently on top of the All Out War leaderboard – and this episode showed his enemies scurrying to The Hilltop to regroup. Among them are Dr. Carson, who decides to escort Gabriel to The Hilltop for medicine after he notices Gabe's eyesight worsening. They hear a bell in the distance and follow the noise to a fenced-off house in the woods. Meanwhile, Daryl leads the Alexandrians through a swampy forest towards The Hilltop. Tara questions why Dwight's still alive and Daryl explains they still need him for intel. At The Sanctuary, Negan questions Eugene on why Carson and Gabriel left under his nose. Eugene plays dumb and Negan assigns him to his own outpost to manufacture weapons.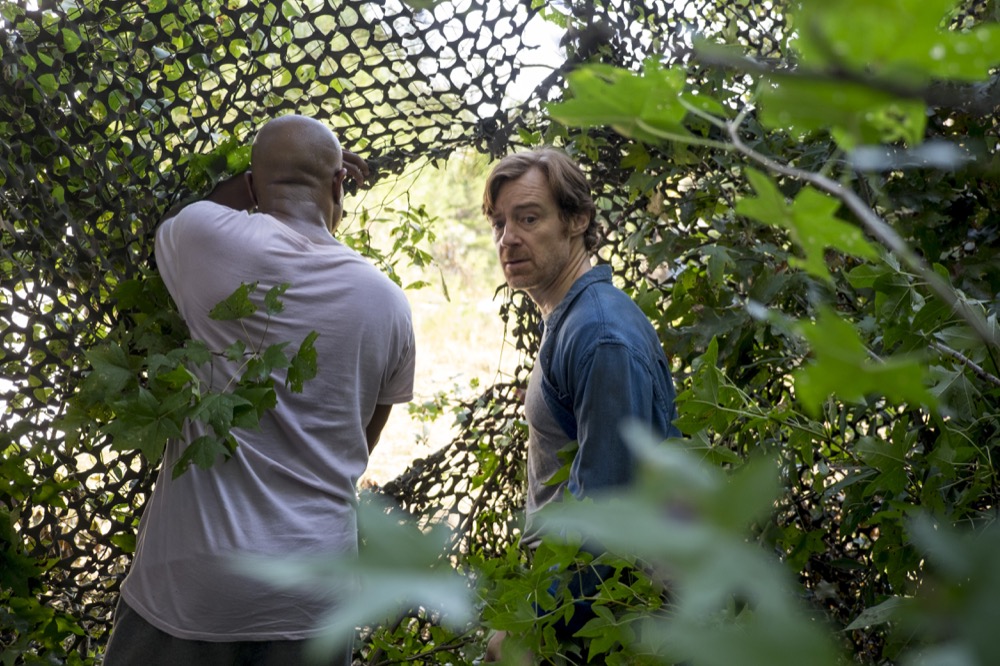 Gabriel and Carson raid the house in the woods and discover the former tenant was a radio operator. Elsewhere, Dwight warns Daryl and his team about a safer route to The Hilltop but Tara is still wary. He reminds them he killed his Savior comrades and that he couldn't go back even if he wanted to. Daryl surprisingly agrees and lets Dwight lead them to the new path.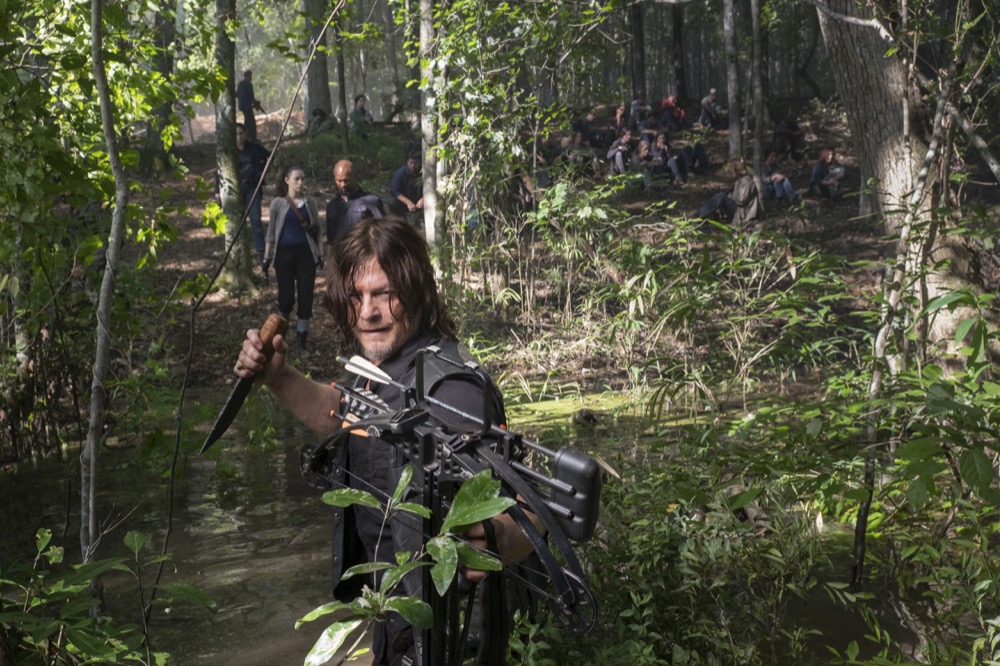 While Carson locates the antibiotics that Gabriel needs in the shack, Maggie realizes The Hilltop is running dangerously low on rations. She heads outside where Gregory pleads for her to go easy on him for good behavior. She threatens his life but the other Savior backs him up, saying they should be able to go out and walk around. Maggie denies him and informs him she's cutting off his rations instead. "My people come first," she says.
Daryl and Siddiq clear out walkers in the swamp while Tara and Dwight take care of them in the woods. Dwight apologizes to her for killing Denise and Tara pulls her gun on him. Dwight tells her he hates Negan and that killing him won't help anything. She shoots at him and misses – Dwight makes a run for it. Tara chases him down and holds him at gunpoint yet again. Suddenly, a Savior patrol appears and the two of them take cover in a bush. Dwight decides to reveal himself to them and lies about why he was missing. To Tara's dismay, they believe them and they all leave together. Shortly after, Daryl chides Tara for letting Dwight go.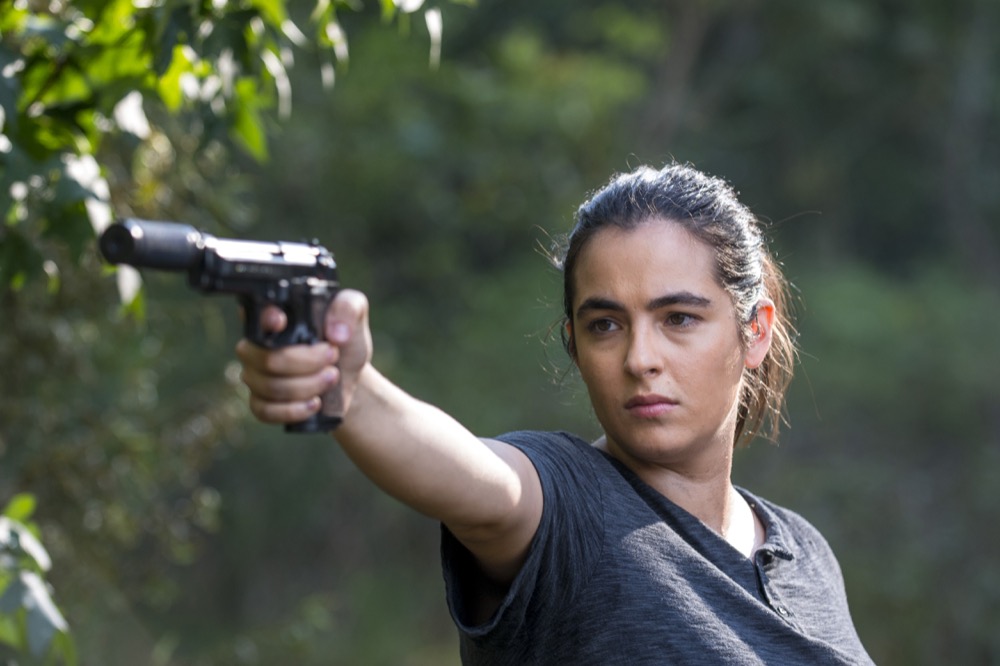 Meanwhile, Carson informs Gabriel he will soon go blind. Gabe then accidentally knocks over a vase and Carson notices car keys and a map. They search for the car and Gabriel notices a sign that says "Traps in Yard." He tries warning Carson but it's too late – Carson gets ensnared in a bear trap while walkers pursue him nearby. Carson kills a few and wrestles another – luckily, Father Gabriel locates a gun and shoots it off of him.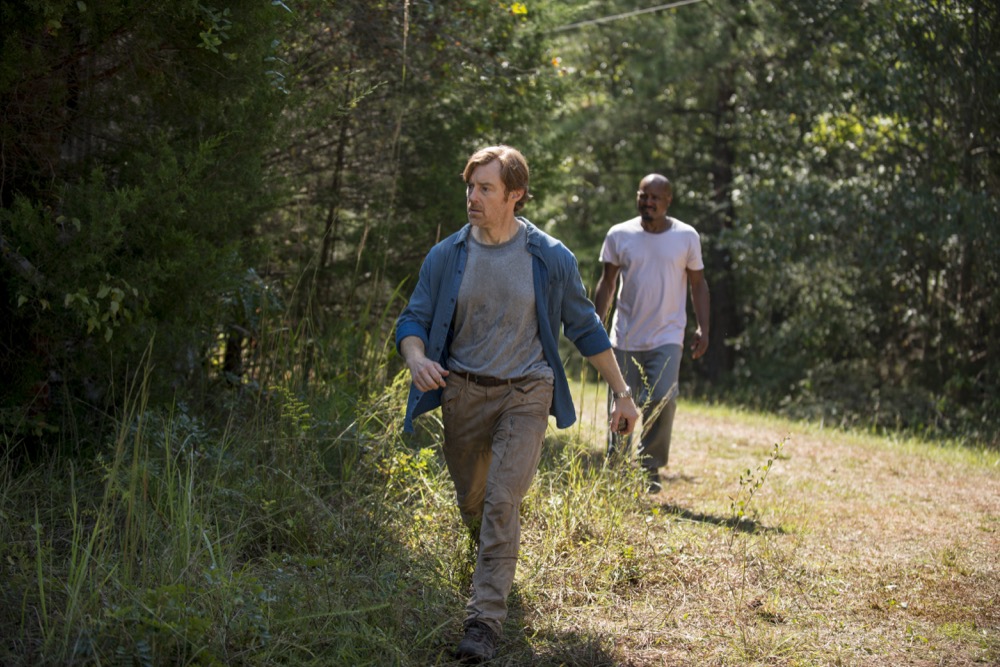 Gabriel helps Carson into the car and they prepare to leave when they're suddenly ambushed by The Saviors. Gabriel's undeterred, and still believes God will save them. He's wrong – one of The Saviors shoots Carson in the chest and kills him. Gabe breaks down in tears. Daryl and his group finally arrive at The Hilltop, where they break the news of Carl's death to Carol, Enid, and Maggie. They're understandably devastated – but will have to set aside their grief to focus on the war. Elsewhere, Negan brings Father Gabriel to Eugene's outpost. Gabe spares Eugene by blaming Carson for his escape. Negan then declares that there's a big day for them tomorrow.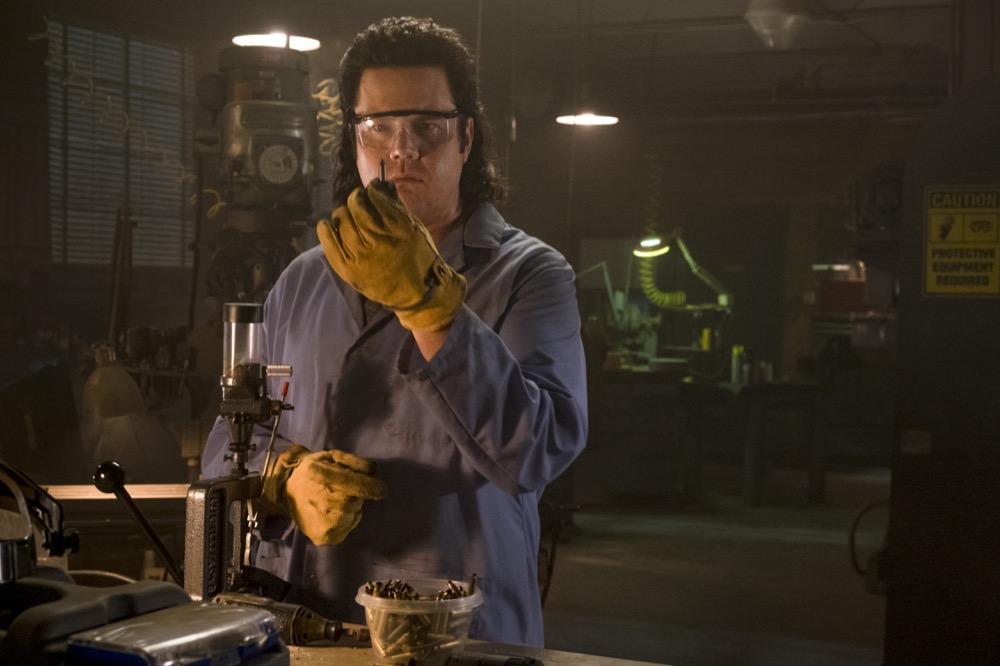 Rick arrives at The Hilltop around the same time Maggie decides to grant the Savior prisoners their wish to stretch their legs. Siddiq tells her he has medical experience and can fill in for Carson. At The Sanctuary, Negan gathers The Saviors by a fence with walkers strapped to it and instructs them to prepare for their upcoming battle with Rick's group by coating their weapons in walker guts. Negan demonstrates by covering Lucille in walker guts and (like the comics) explains this will help turn the war in their favor.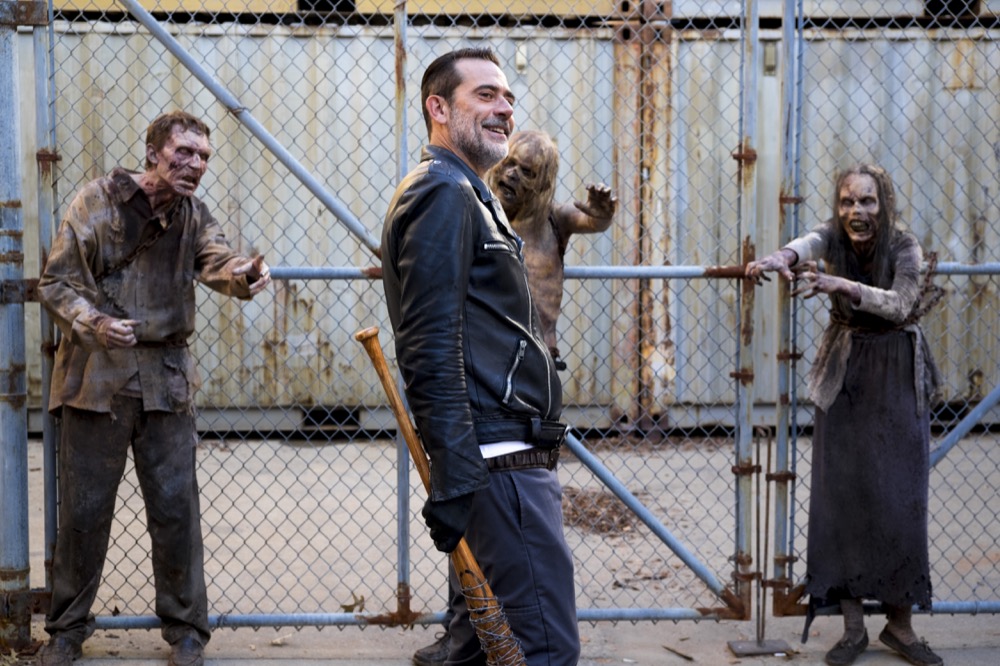 ---
What did you think of tonight's episode? How do you predict Negan's attack on The Hilltop will go? And what happens next with Dwight?