I've been getting lots of tweets about this Toy Story vs The Walking Dead comparison. Even Hardwick is tweeting about it. I tracked down the redditor that made it, the very nice John Wray, and asked him if we could post on the site. He was totally game. John's a writer, director, and animator (and Walking Dead fan, natch) and he's co-creator of The Micros, an animated webseries about online poker.
And without further ado, here's the much discussed Toy Story vs The Walking Dead comparison, "Zombie Story."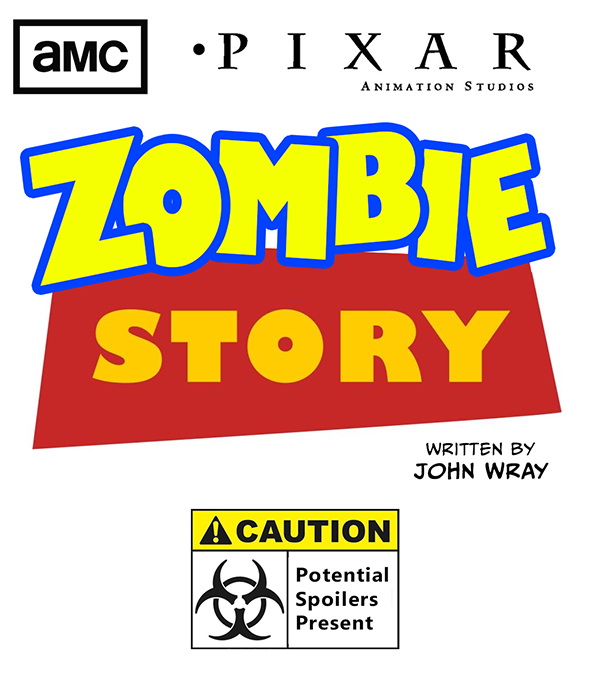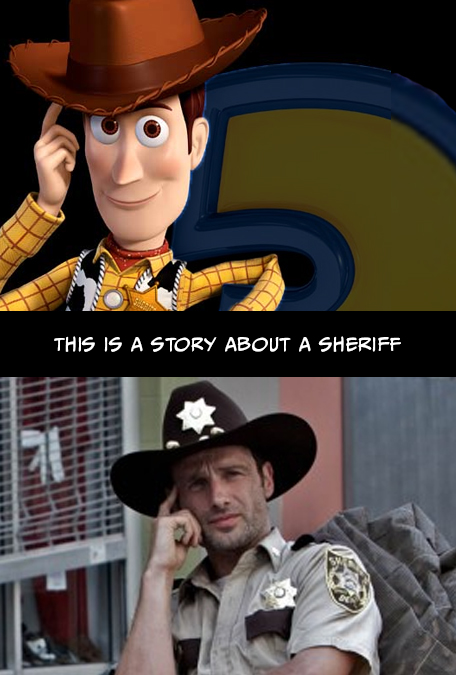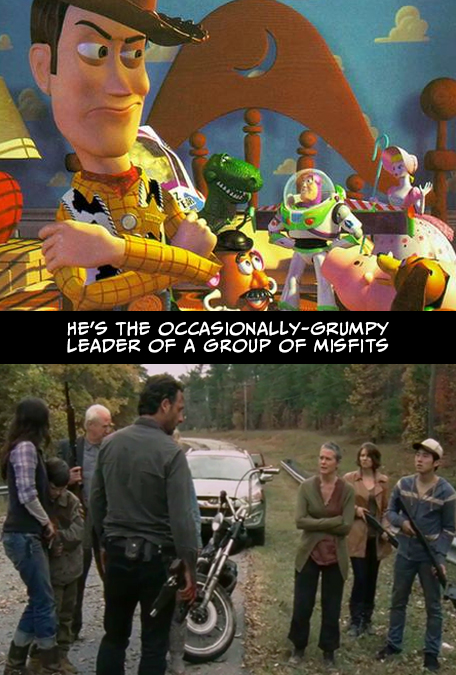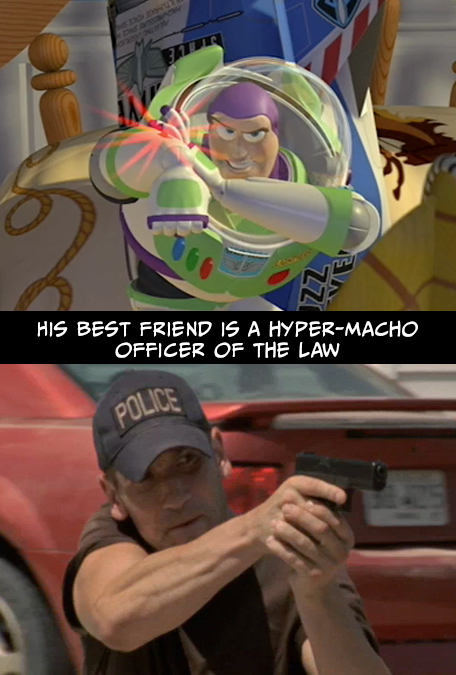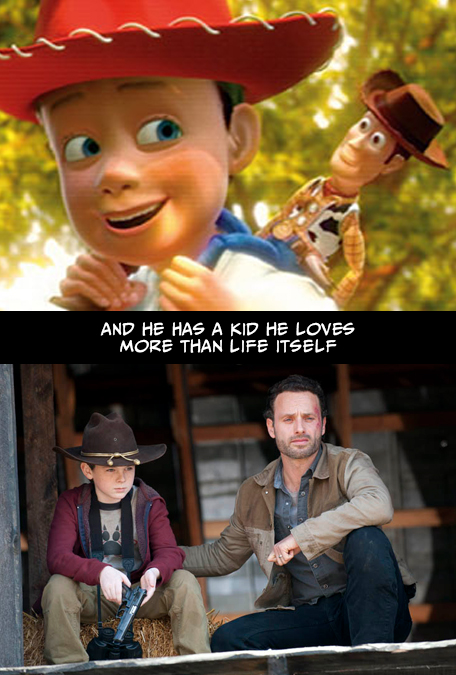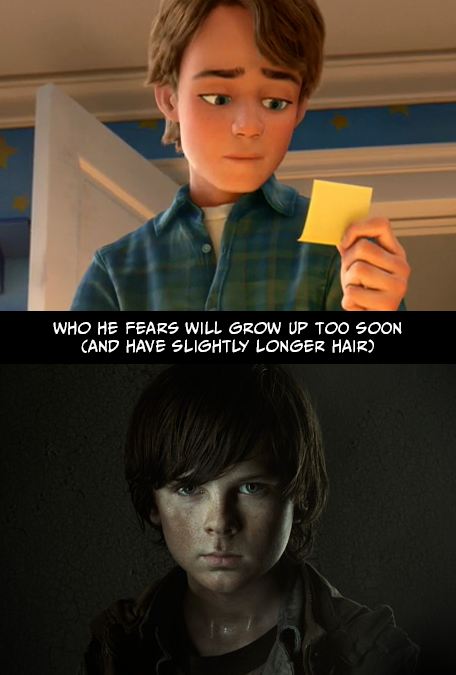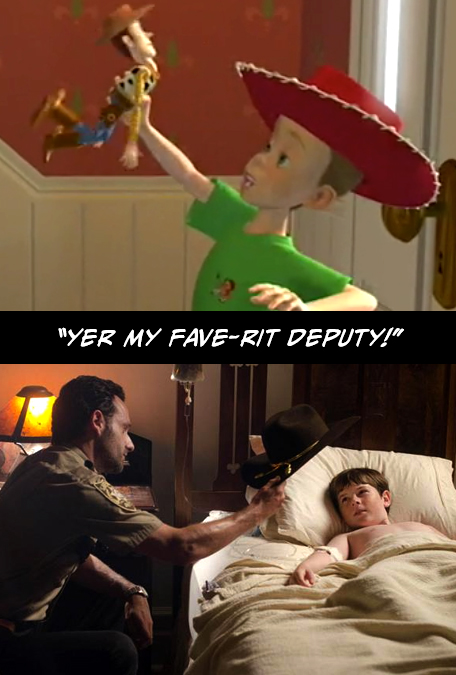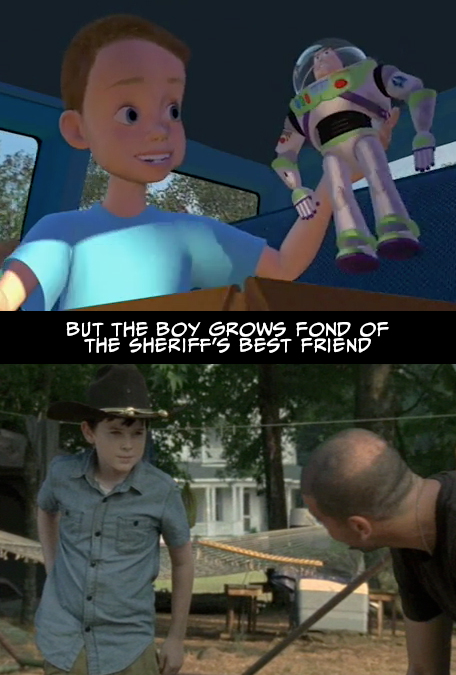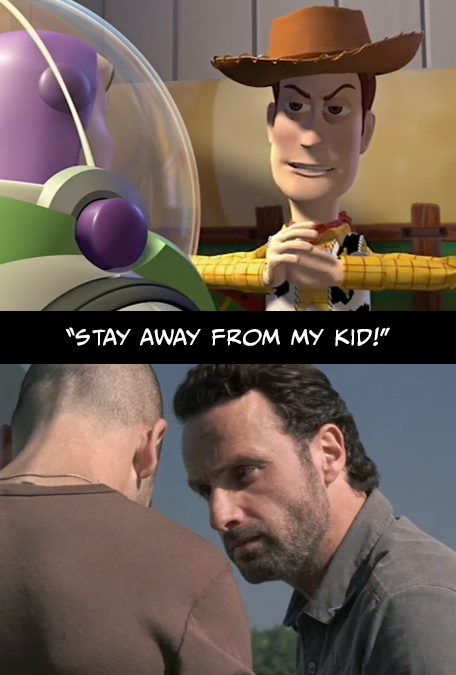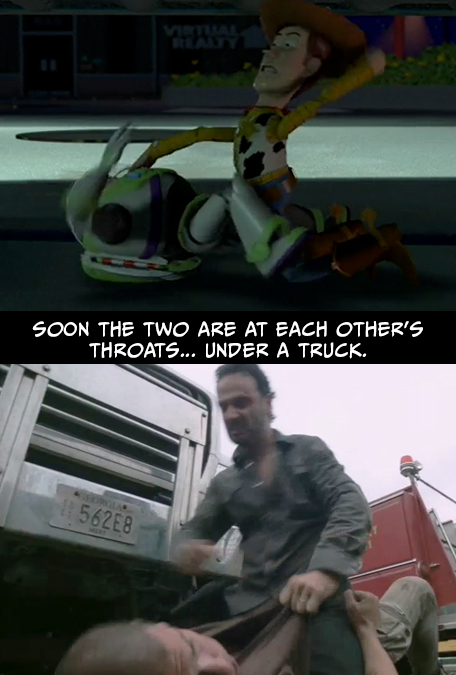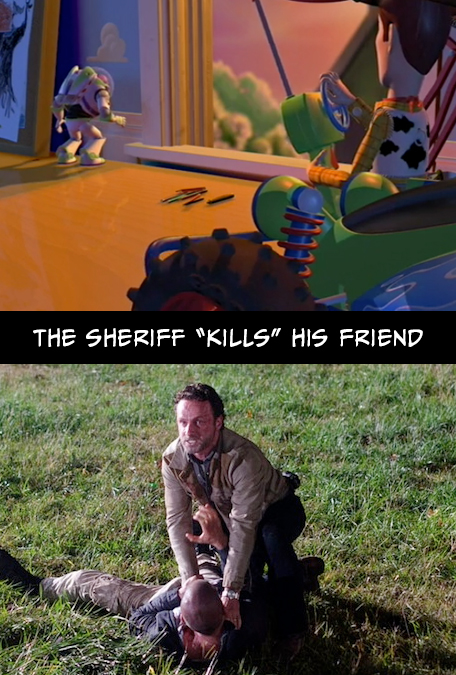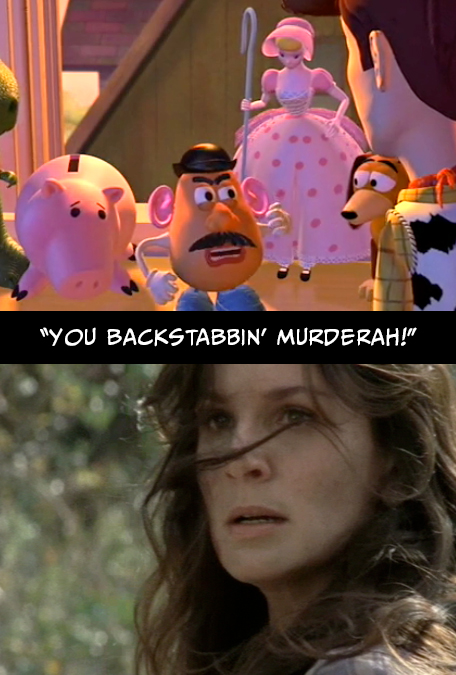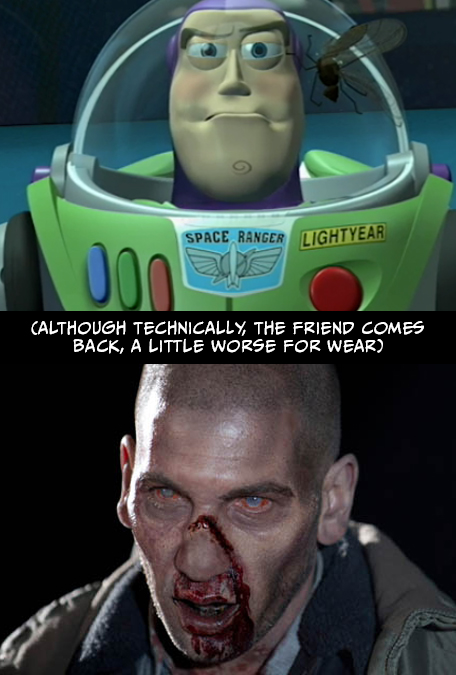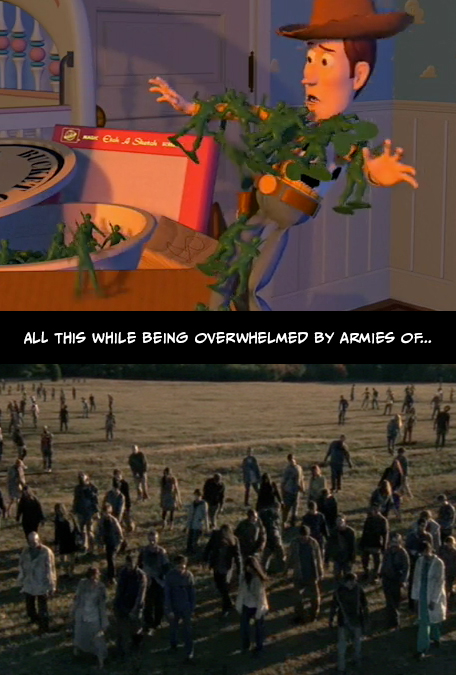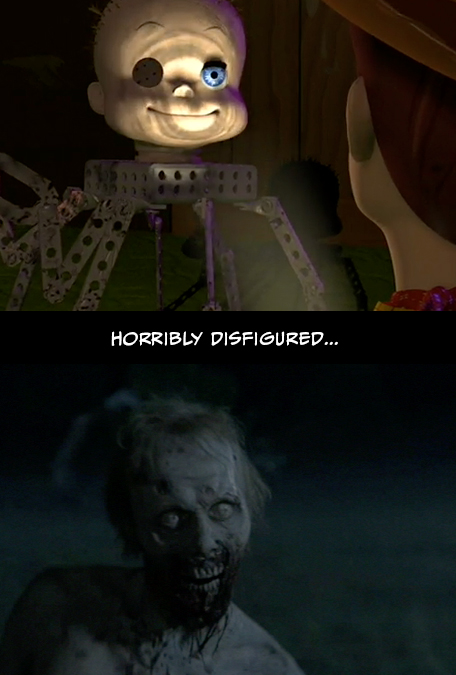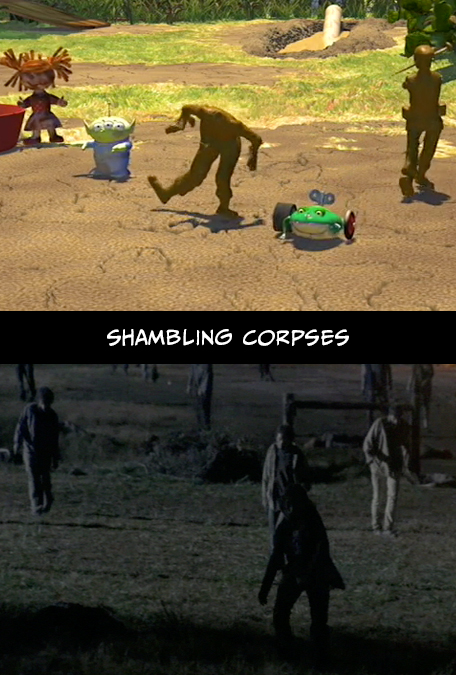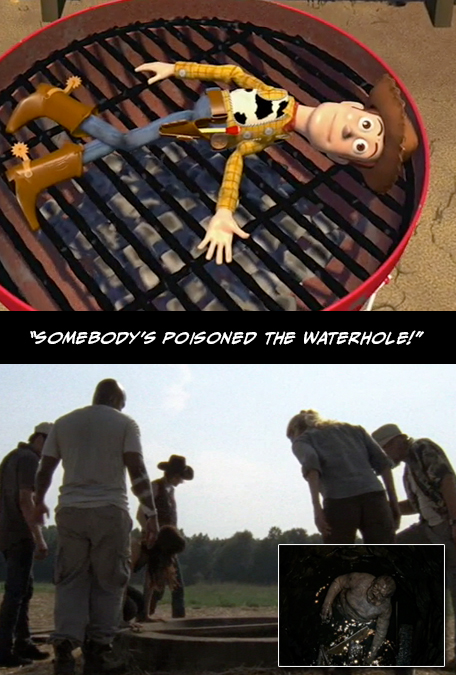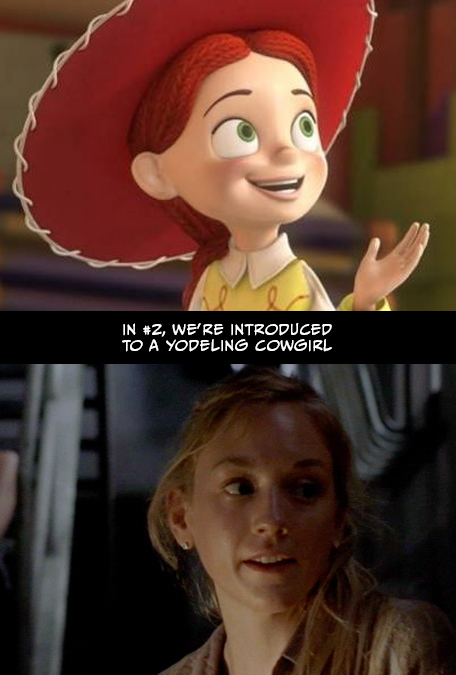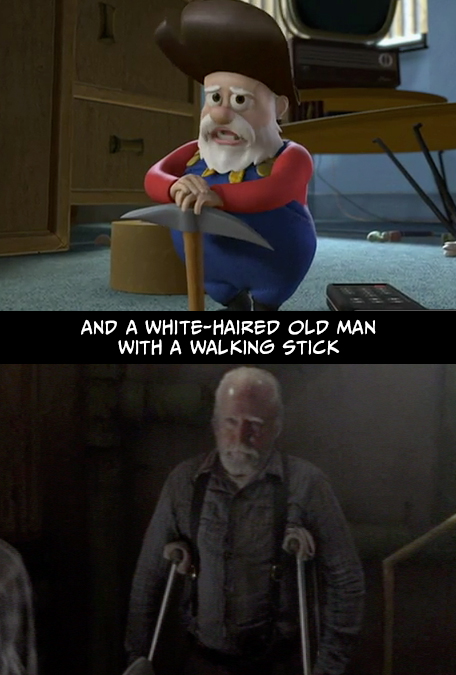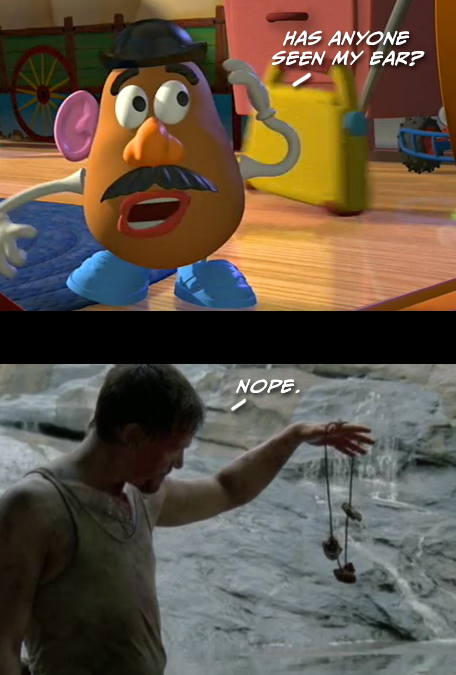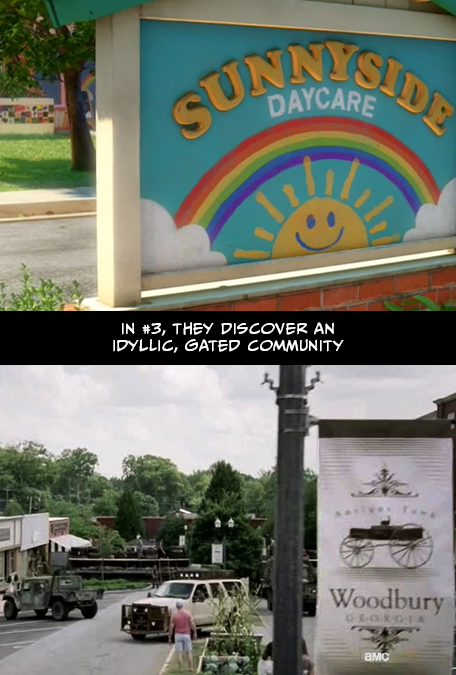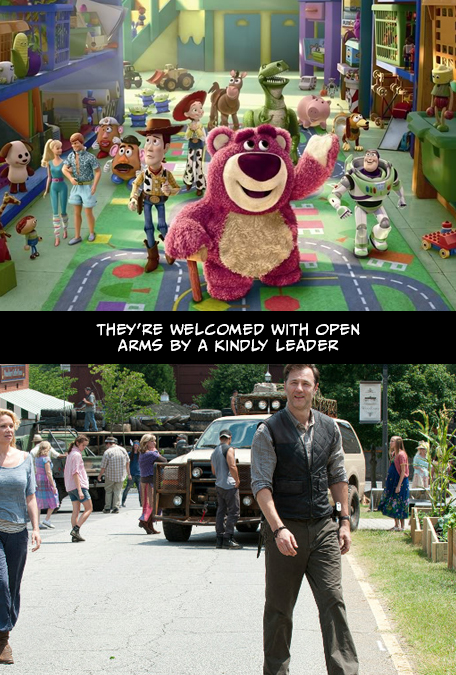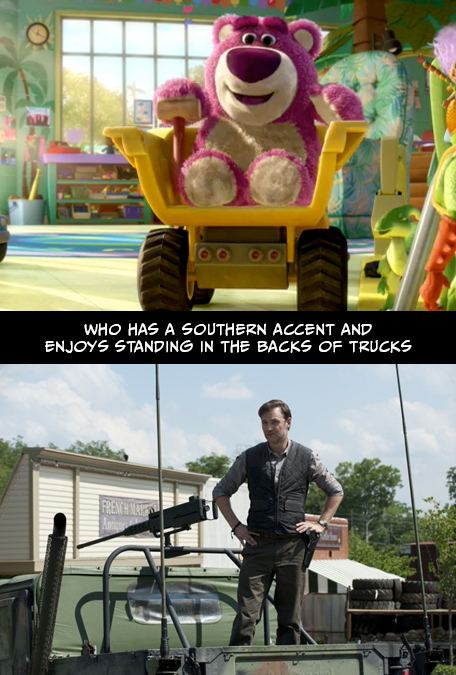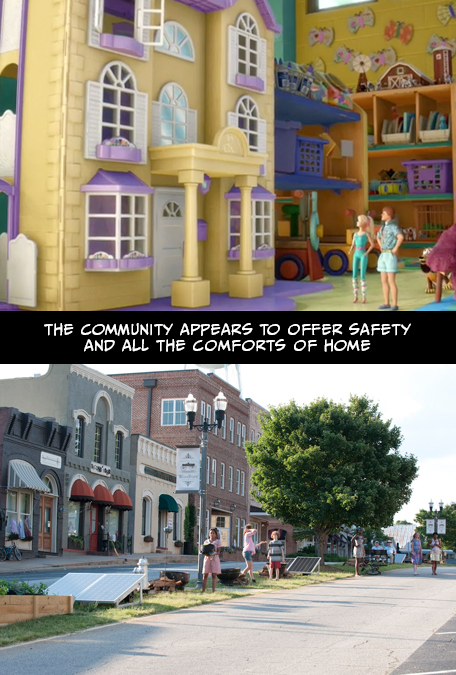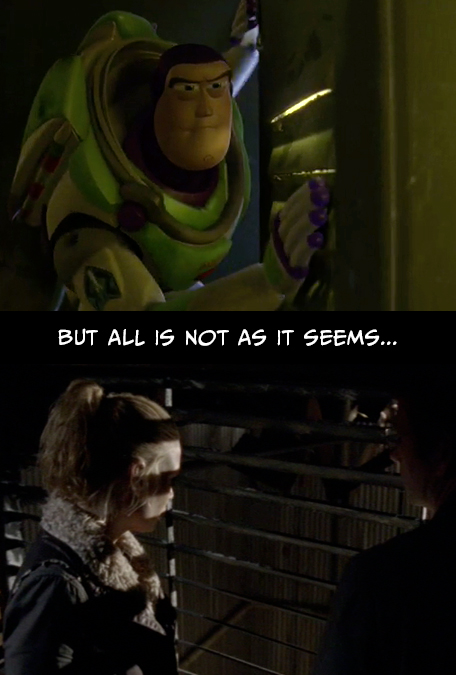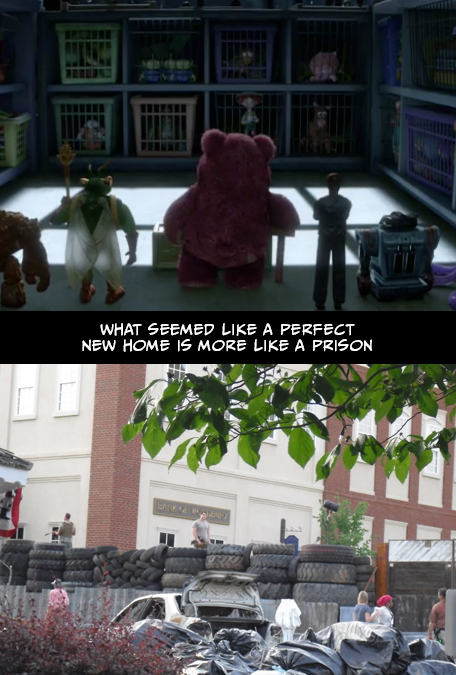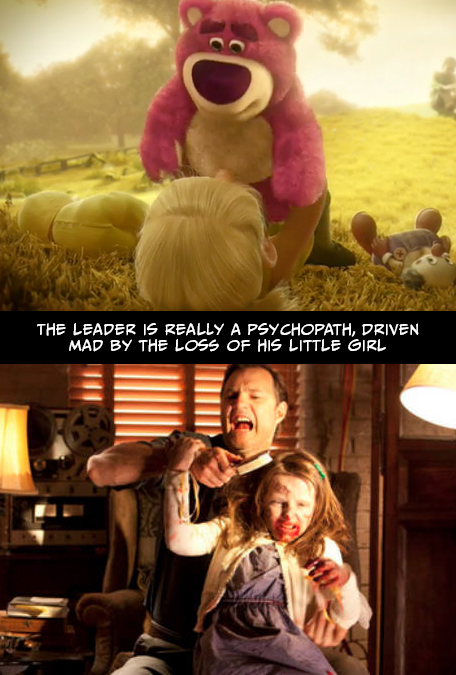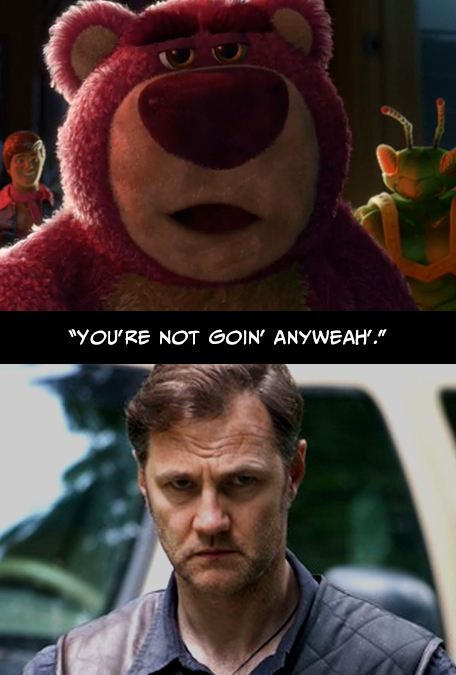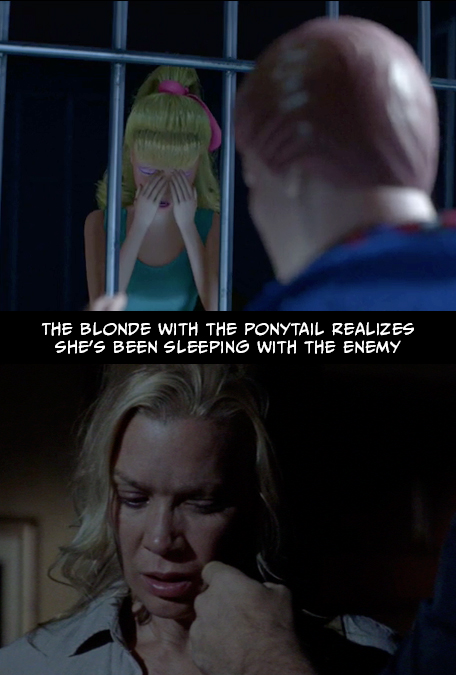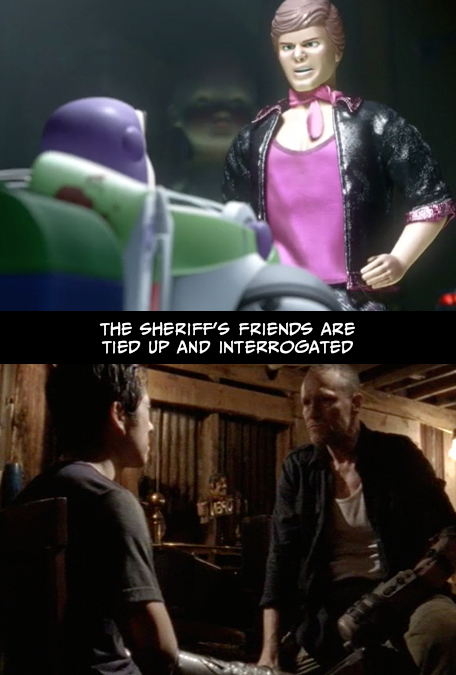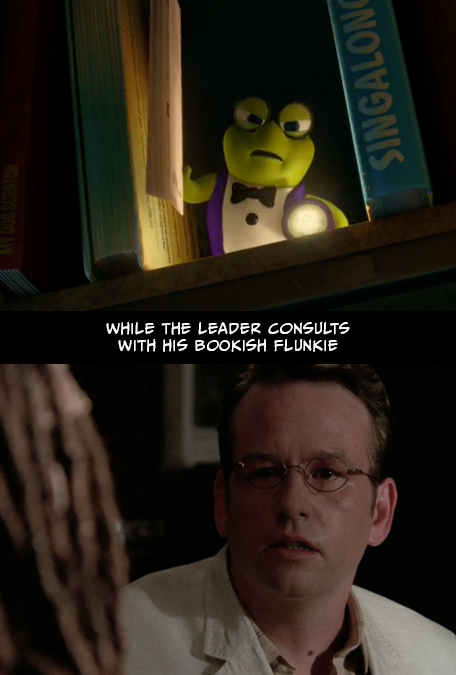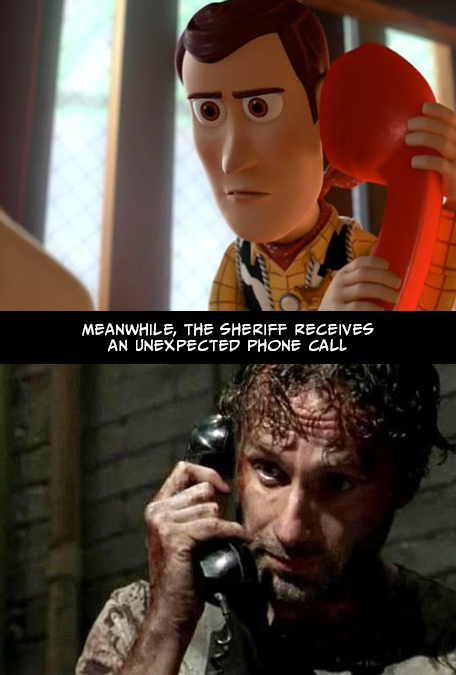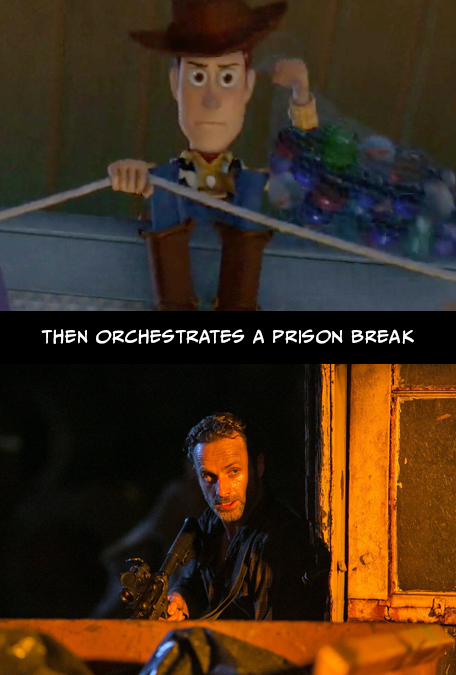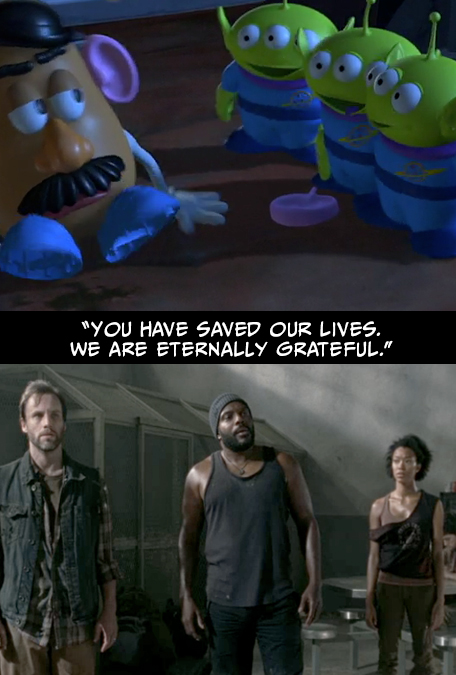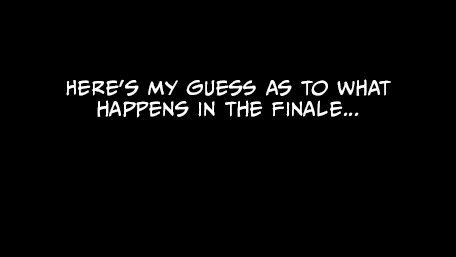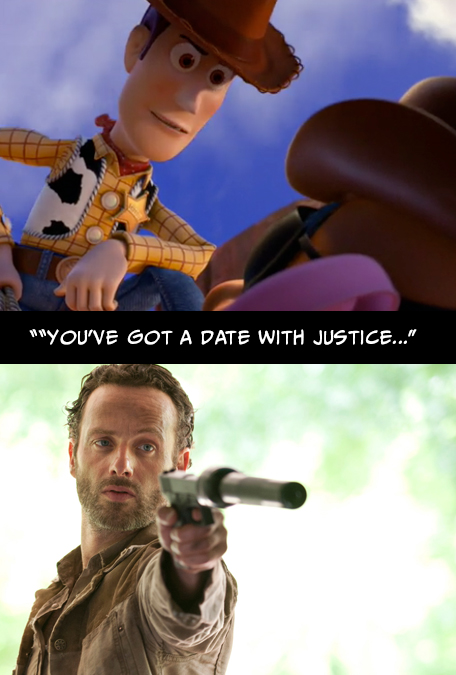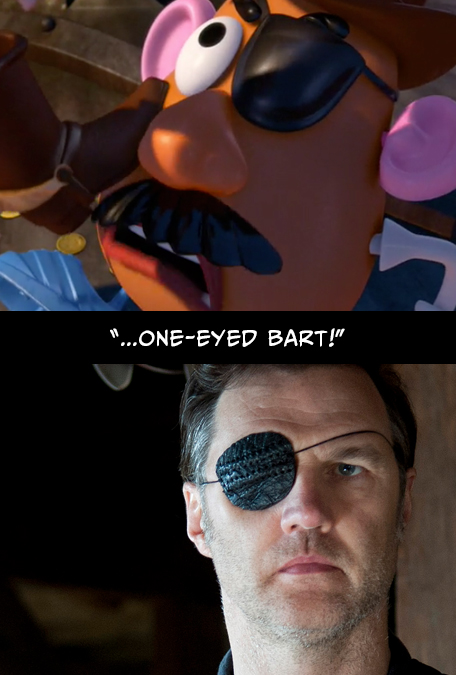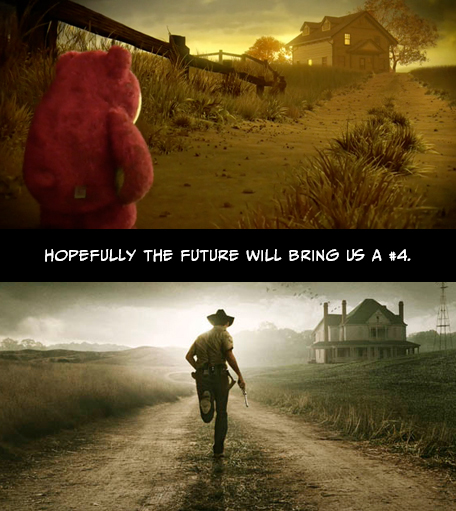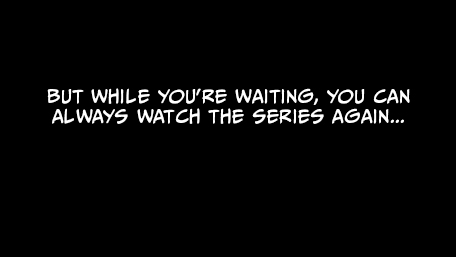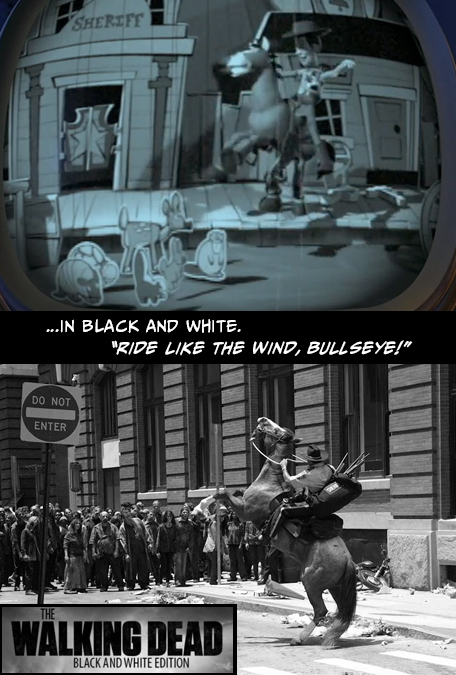 I don't recall Andy having to kill the re-animated corpse of Buzz Lightyear, but I did fall asleep for a bit during Toy Story 3.
So what do you guys think? Did John miss any other similarities? I think it's hilarious.