I've been waiting to post this for months! We've had prototype boxes around the office but I had to wait for the announcement before I could talk about The Walking Dead versions of both Risk and Monopoly, arguably two of the most popular board games of all time. We've teamed up with our buddies at USAopoly and Diamond to get these made and I think they bring a nice undead touch to classics that people still routinely play. Both games have been completely reworked to include locations that Walking Dead fans will find familiar.
MONOPOLY: The Walking Dead Survival Edition will be $39.99 and RISK: The Walking Dead Survival Edition will be $49.99. Both will be available this September. We'll have more details, more pictures, and purchasing options closer to release.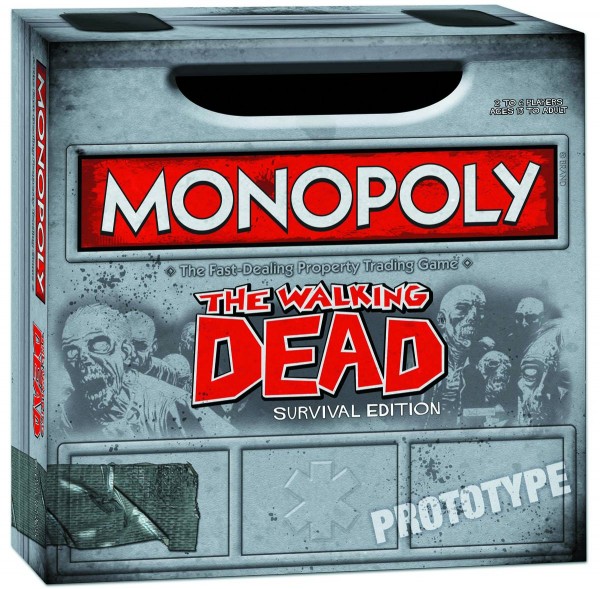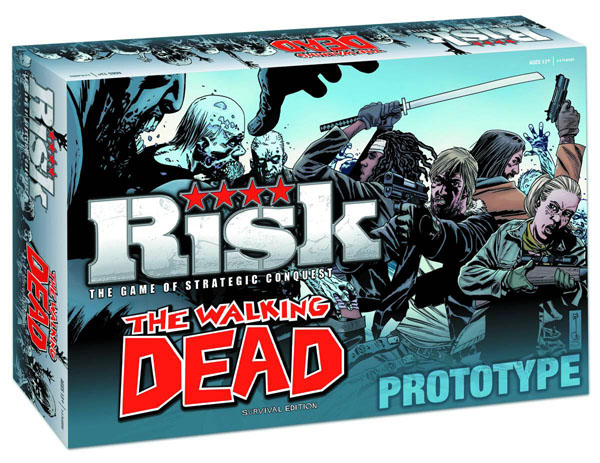 The full press release is at CBR, if you're into that type of thing.