Hey all, WonderCon is here already! We're going to have a booth there (#1013) and we're trotting out our Red PVC Michonnes for the occasion. We only made 250 of these, so get them while the getting's good! $15.
Charlie and Robert can't make it, but other talent from Skybound will be at the show, including:
James Asmus: Thief of Thieves, writer.
Gabe Eltaeb: Invincible Universe, colors.
Todd Nauck: Invincible Universe, artist.
Josh Williamson: Ghosted, writer.
Now look at these lovely pictures I took of the red Michonne figure and see you in Anaheim!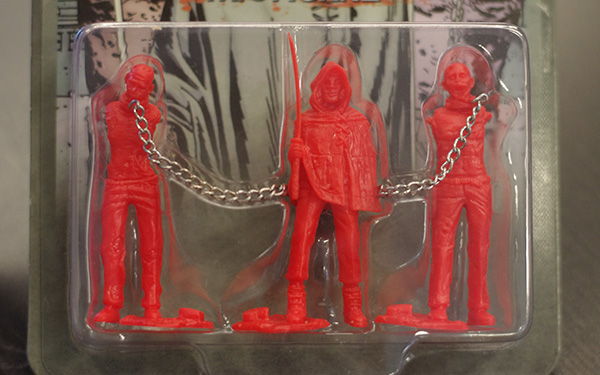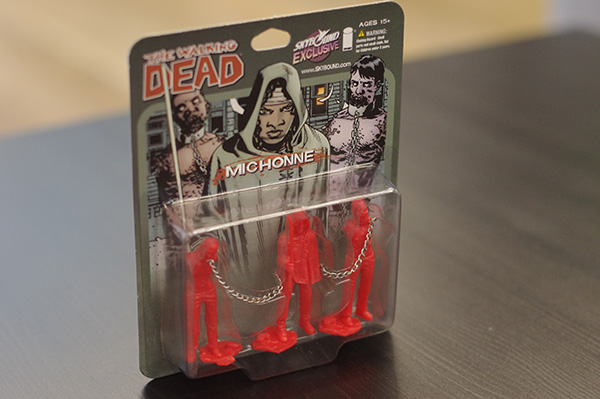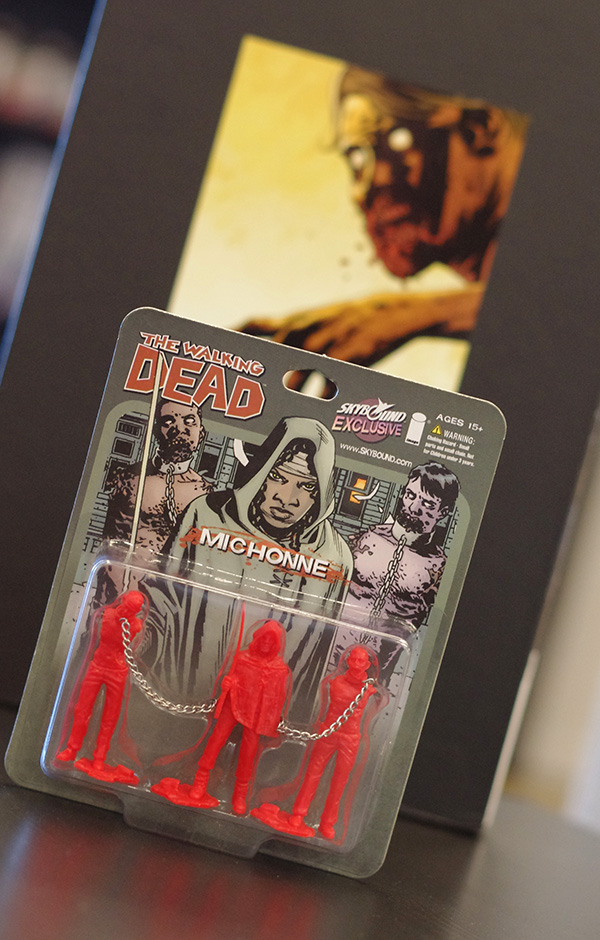 Dutch angle like no one's business, son!