It's no secret that the latter half of The Walking Dead Season 6 will feature comic fan-favorite Paul AKA Jesus. A few months ago we learned English actor Tom Payne would be playing the martial arts-trained badass and NOW we get to hear from the actor himself. Below are excerpts from his interview with Dalton Ross from Entertainment Weekly. Enjoy.
---
Entertainment Weekly: How familiar were you with the show before you got the job?
Tom Payne: I obviously knew about the show but had only previously seen the pilot. Andrew Lincoln and I had worked together previously and also shared the same American voice coach. I was finishing with her on the HBO show Luck and the next person she was working with was Andy on the Walking Dead pilot! So I made sure to watch it. Andy and I are actually both from the same place in England and it's always nice to support your hometown talent!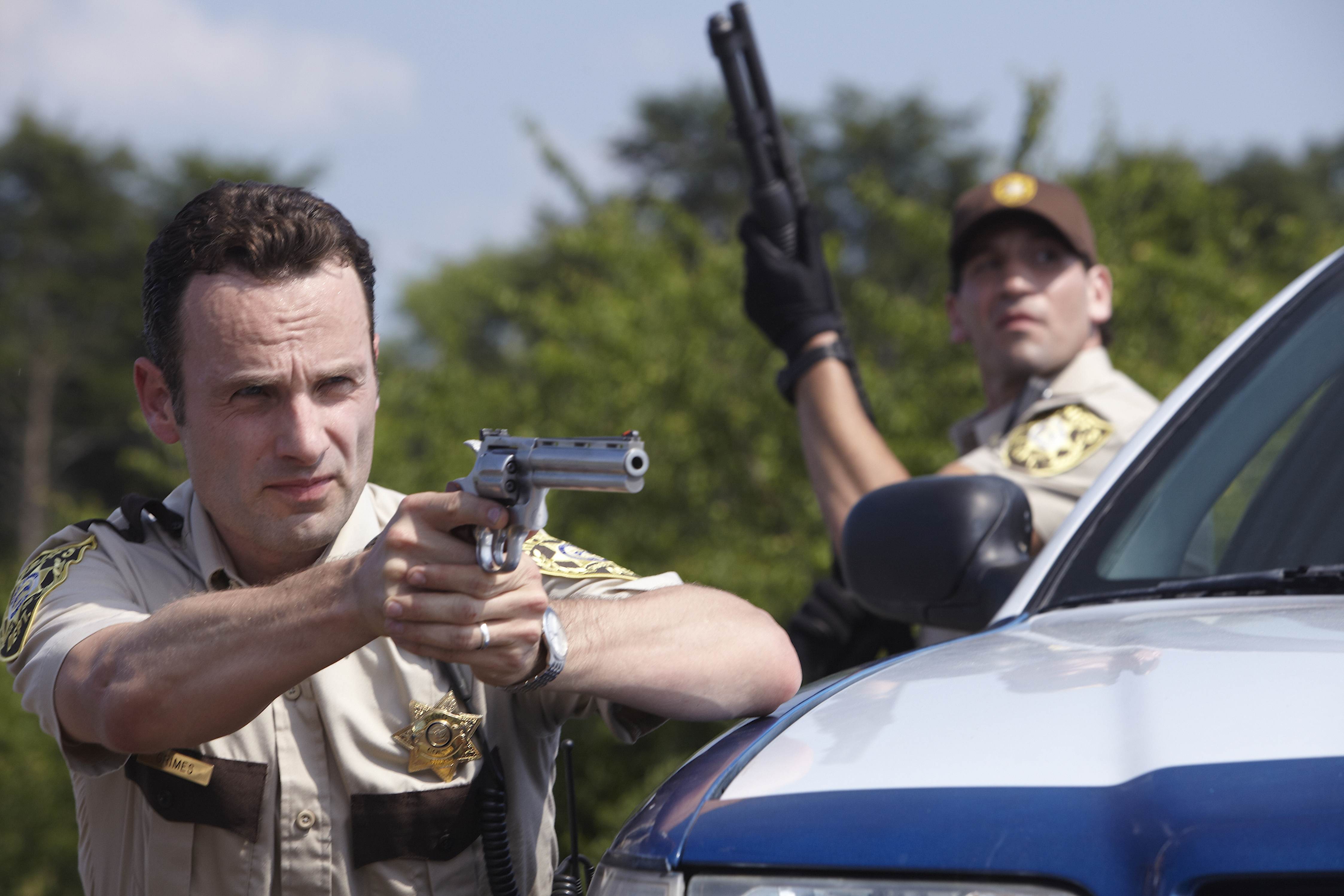 Andrew Lincoln as Rick Grimes in the Walking Dead pilot.
---
EW: How much did you know about the character of Jesus going in, and did you read the comics after you got the job or did you decide you just wanted to focus in on the TV version of the character?
TP: It was actually a little tough to start with as I wasn't sure what approach to the character would work best. I stuck to what I had in the script and discussions I had with (showrunner) Scott Gimple. It was a short period of time to prepare and a lot of information so I had to prioritize. Now I'm totally up to date with the comic books and can't wait for the new copy each month!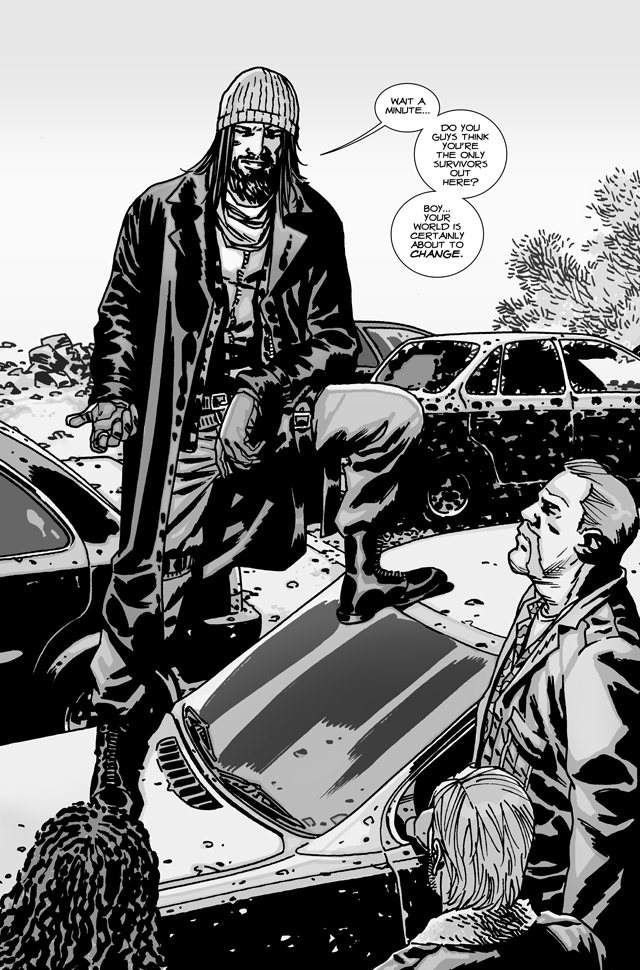 ---
EW: How do you see this character? How would you describe Jesus?

TP: What I like about him is his control. He is physically and mentally capable, but is careful not to reveal his strengths too quickly. He has the measure of people pretty quickly upon meeting them and is always thinking about the best way to handle any situation he finds himself in. I'm very much looking forward to exploring the character further with the audience. It's an exciting road ahead.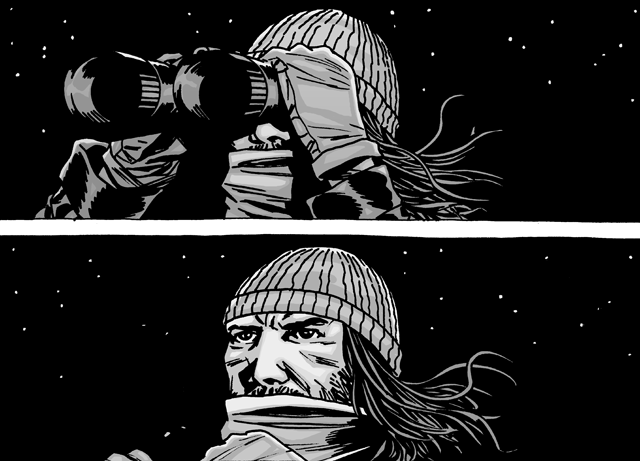 ---
EW: What was the biggest surprise for you about this show once you got down on set in Georgia and started working?

TP: Georgia's climate! I was lucky to arrive later on in the filming period nearer the end of the summer, but even then it was hot and humid. The show is very physical and it doesn't take much to build up a sweat. My character isn't exactly dressed for the heat so I needed to make sure I was drinking a lot of water and resting in the shade when we weren't filming. The Georgia weather is a big part of the show, I think. The conditions are something that everyone works through and I think it helps bind everyone together. It's without a doubt the most welcoming cast and crew I've worked with and there's a great sense of camaraderie.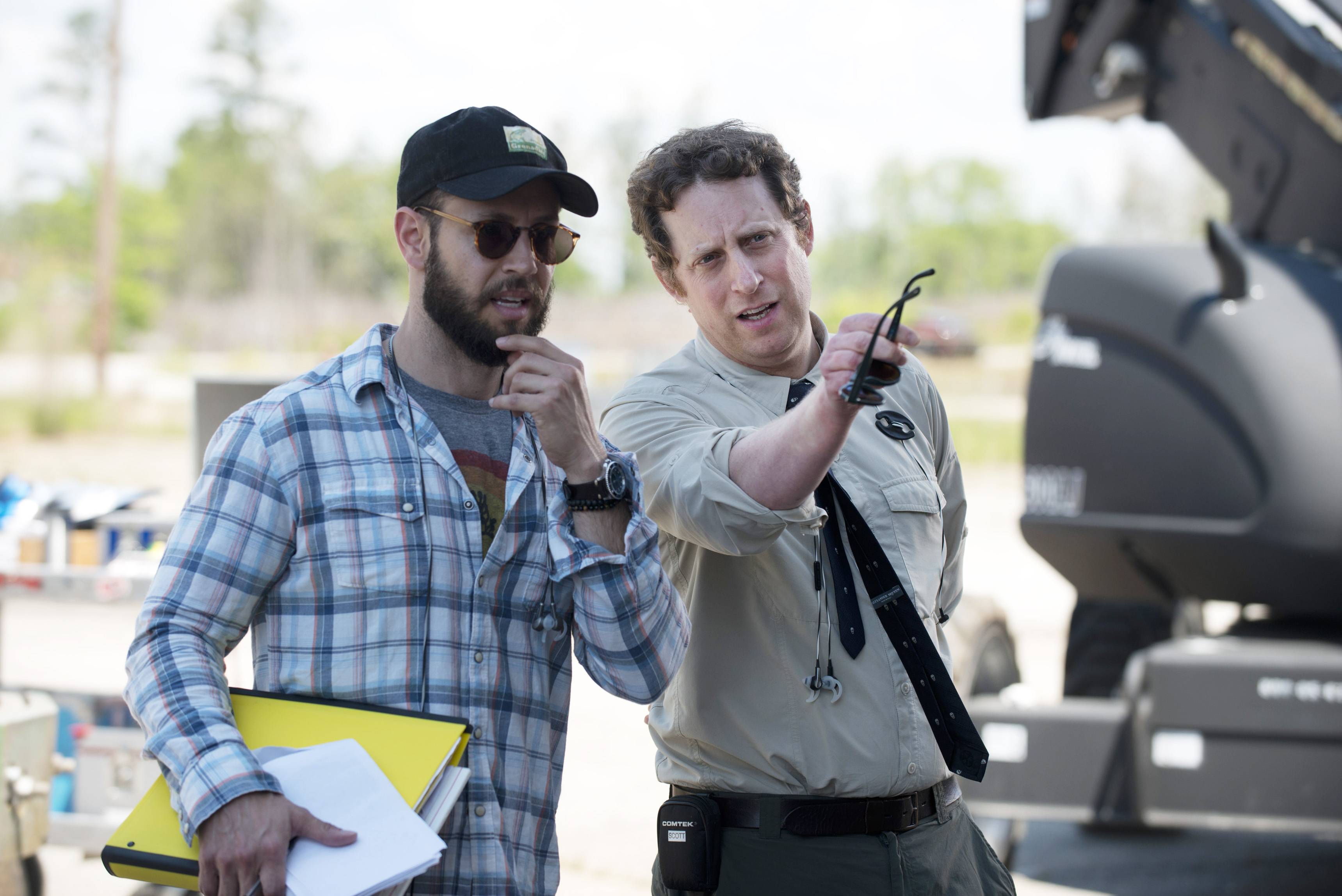 ---