Eight seasons in and The Walking Dead hasn't lost its steam. Still the most popular show on cable, Norman Reedus doesn't think his time as the crossbow-wielding badass will end anytime soon. "I could play Daryl Dixon forever," Reedus confidently declared at Variety's Entertainment Summit at CES 2018.
OK, maybe not forever, but the show still has plenty of story to tell. Fans of The Walking Dead comics will tell you following All Out War there's a major time jump, The Whisperer War, and the newly-introduced Commonwealth community. As for Season 9, which will premiere sometime in Fall 2018, Reedus notes, "down in the field it's always story first." Reedus also said at the Summit that social media has helped the show become the juggernaut it is today.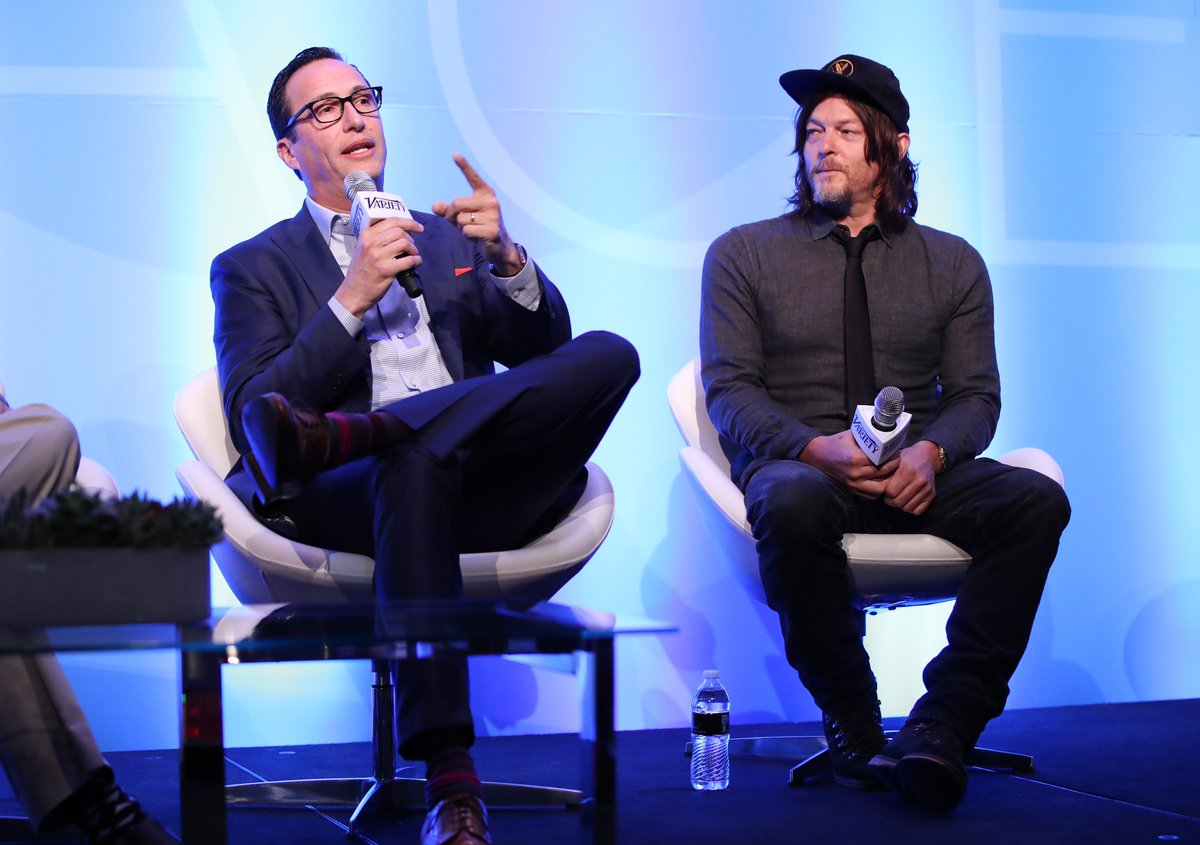 (Pictured above: AMC President and GM Charlie Collier and Norman Reedus)
Although AMC President and GM Charlie Collier said that The Walking Dead is "a far more expensive show in every way than it was on Day One," he's happy to have it on his network. "We have had the No. 1 on television for the last six years," Collier said at the Variety Summit. "There's nobody who does what I do who would not want that."
---
Zooming into the smaller picture, Reedus previewed the back half of Season 8 (which returns February 25th) with Entertainment Weekly. "There's some really good Daryl stuff coming up with some of the characters he's been going toe-to-toe with," Reedus says. "I love the way some of those stories get wrapped in the end. There's a real beauty to it." Reedus, who's featured on the cover of this week's new Entertainment Weekly, continued, "(Season 8) is not exactly the way that you think. It wraps up in a very poetic way."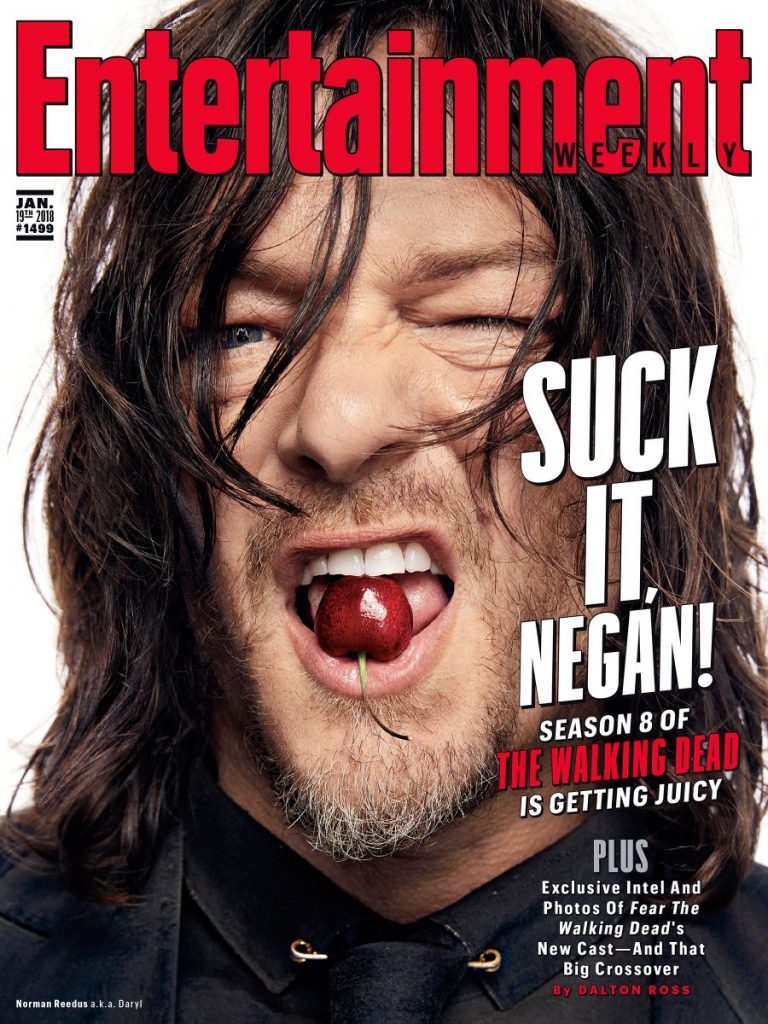 The Walking Dead returns on AMC Sunday, February 25th at 9PM for its Mid-Season Premiere.