Fans have been thirsty for more details on Morgan's upcoming Worlds Collide crossover into Fear the Walking Dead since it was announced on Talking Dead back in November 2017. Thanks to Entertainment Weekly, we now have two exciting new images teasing his arrival into Fear Season 4: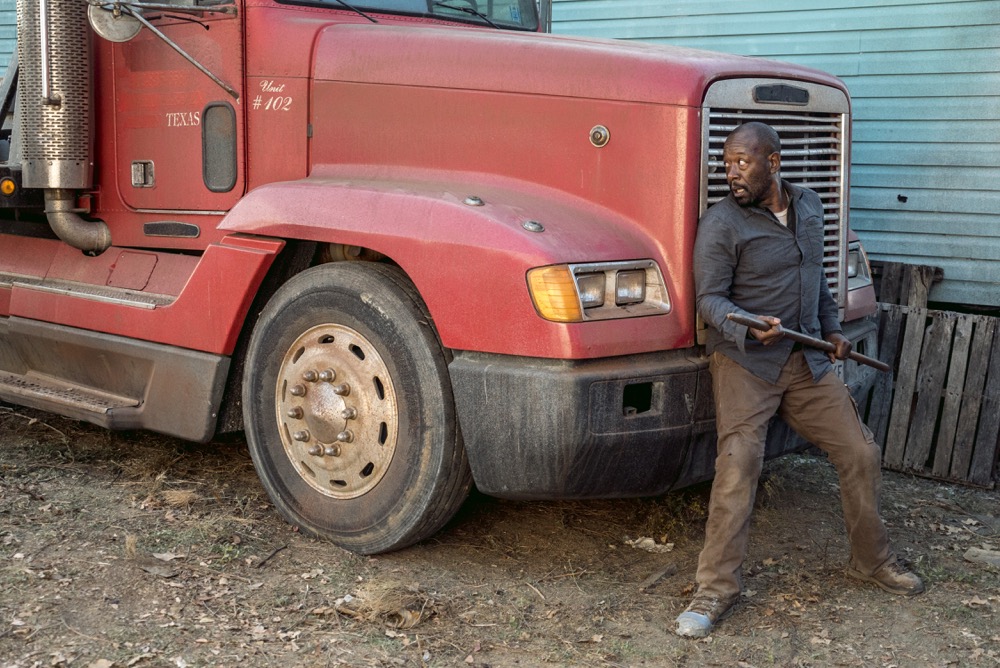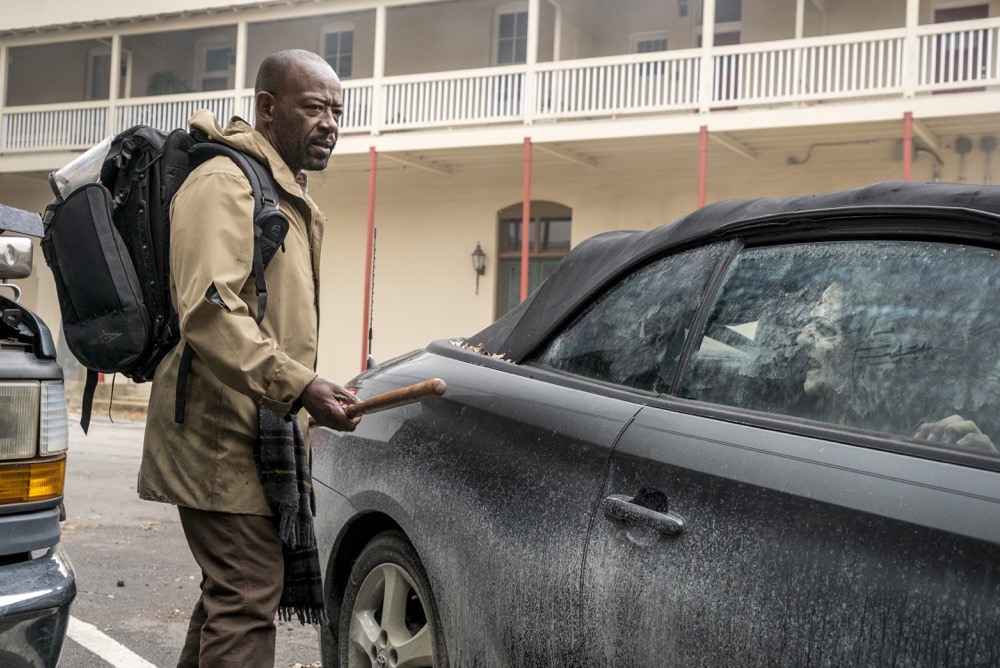 The first image shows Morgan wearing a familiar beige coat approach a walker trapped in a car. The second one shows Morgan in a blue button-up and sharpened staff while hiding behind a truck with "Texas" printed on the side (Fear's fourth season is currently shooting in Texas – and some believe it to be the setting for the season).
So what can we expect from Morgan in Season 4? New Showrunner Andrew Chambliss told Entertainment Weekly, "As Morgan Jones steps into the world of FTWD, he'll be continuing the journey he began on The Walking Dead way back in the pilot. (Co-showrunner) Ian and I were huge fans of the character when Lennie James first brought him to life back then, again when he returned in season 3, and finally when he became a series regular in season 6."
In addition to Lennie, Fear has added Garrett Dillahunt, Jenna Elfman, Maggie Grace, and Kevin Zegers to the Season 4 cast. Stay tuned here at TheWalkingDead.com for more on Fear Season 4 news.