Fear the Walking Dead's highly-anticipated fourth season is full of new faces, which is highlighted in Entertainment Weekly's first look at Season 4. See the likes of new cast members Garrett Dillahunt, Maggie Grace, and Jenna Elfman in the images below along with quotes from EW's interviews with Fear the Walking Dead's new showrunner Ian Goldberg and Andrew Chambliss.
---
Garrett Dillahunt as John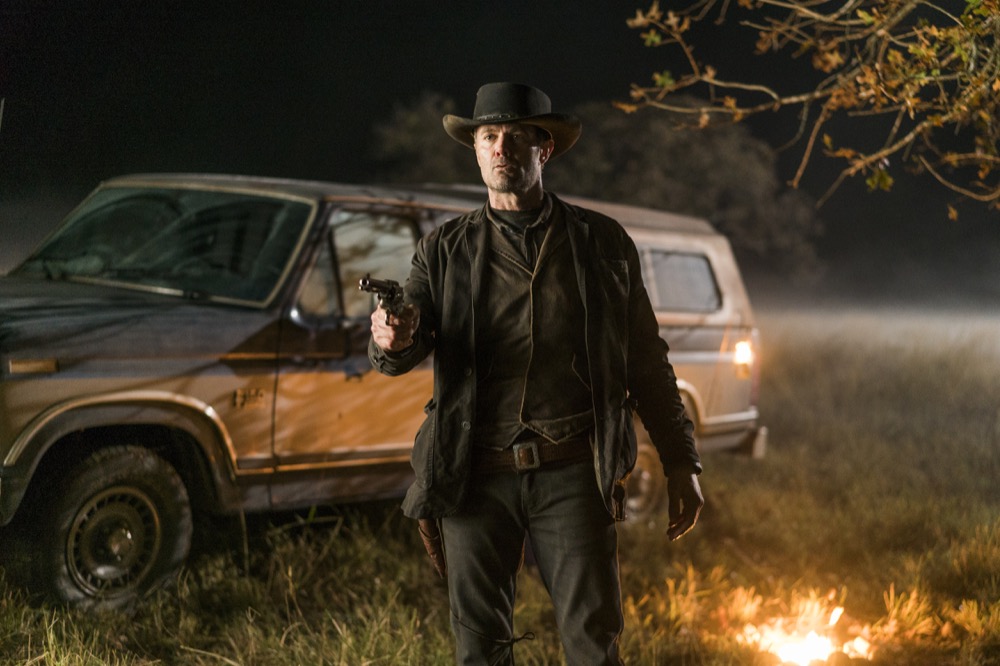 About the character: "John is a man of fascinating contradictions," Co-Showrunner Ian Goldberg said. "He loves people but has spent a great deal of time on his own. He's a gentle soul — an innocent in many ways — but is no stranger to violence. He can be soft-spoken and disarmingly funny all at once."
About the actor: "When we started to think about an actor who could embody all these contradictions and then some, our minds immediately went to Garret Dillahunt," sayid Goldberg. "It's been so much fun watching Garret breathe life into the role and to see his character navigating the Fear the Walking Dead world."
---
Maggie Grace as Althea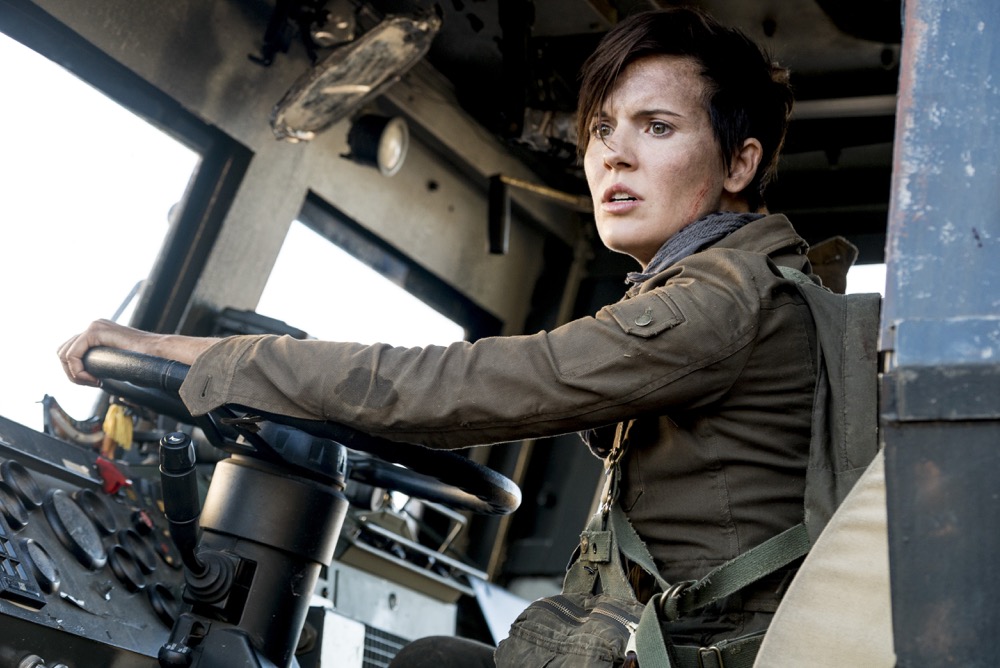 About the character: "Althea is someone who is uniquely qualified to survive — to thrive, even — in this world because of who she was before the apocalypse," Goldberg said. "When we meet her, we'll find she has, in many ways, picked up right where she left off before the world collapsed."
About the actor: "We have been fans of Maggie Grace for a long time — she brings an intelligence, sensitivity, and innate strength to Althea that has been really exciting to watch."
---
Lennie James as Morgan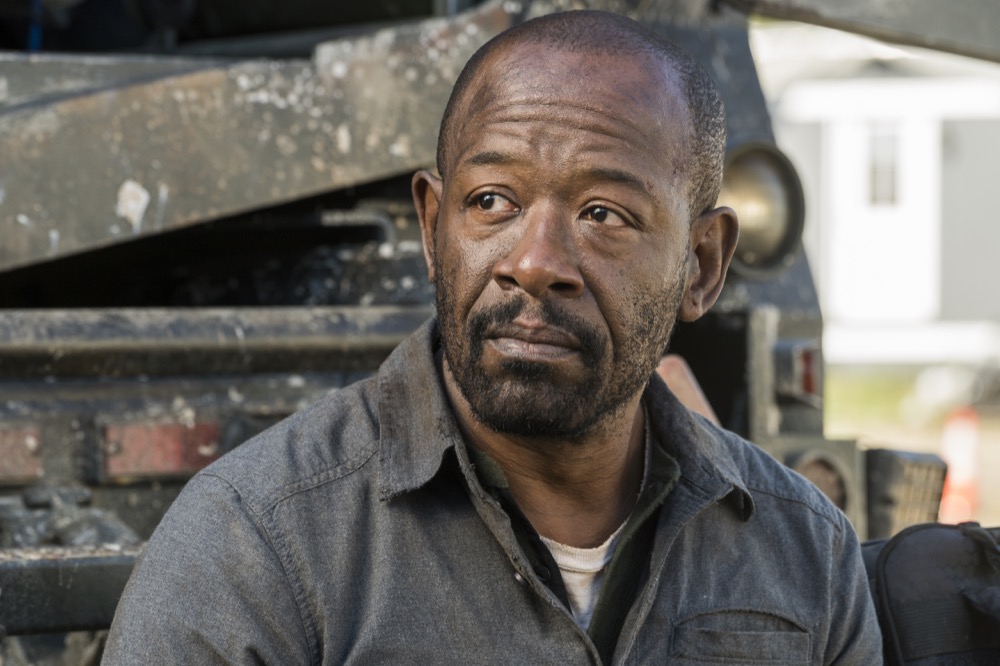 About the character: "As Morgan Jones steps into the world of Fear TWD, he'll be continuing the journey he began on The Walking Dead way back in the pilot," said Chambliss of one of The Walking Dead's original characters. "Ian and I were huge fans of the character when Lennie James first brought him to life back then, again when he returned in Season 3, and finally when he became a series regular in Season 6."

About the actor: "When we first met Lennie, he impressed upon us how much he cared about the character and how important it was to him for us to take Morgan to places we hadn't seen before. They'll change him. And, at the same time, he'll change them."
---
Jenna Elfman as Naomi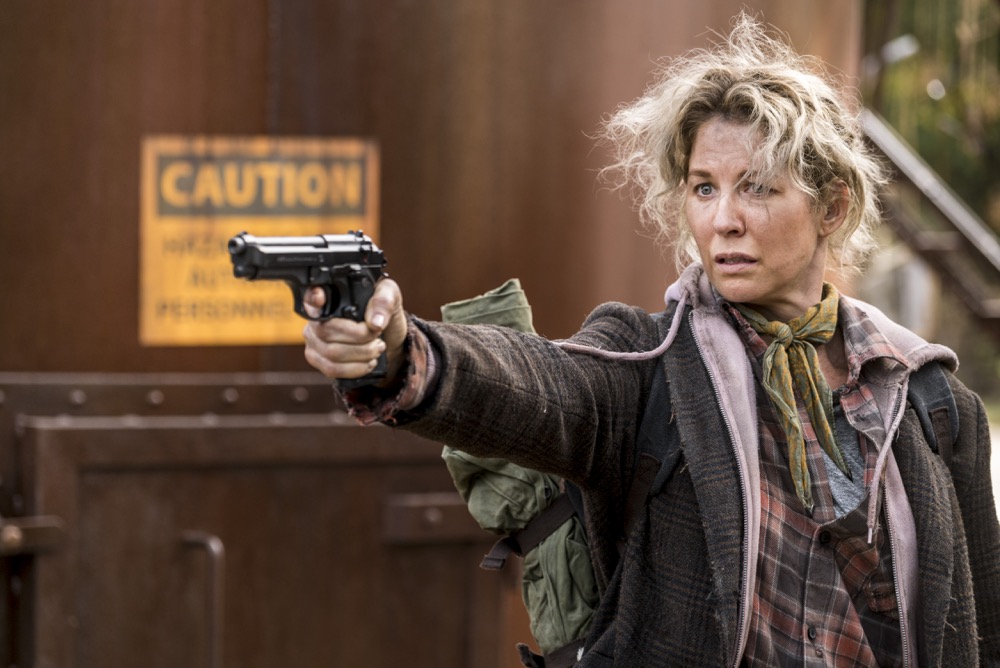 About the character: "Naomi's a capable survivor we'll meet living on her own early on in the season," Chambliss said. "She'll have her guard up as she crosses paths with Madison and her family, and — as we'll learn over the course of the season — she'll have a very good reason for keeping people at a distance. Even so, she'll end up developing some connections that surprise her, including a bond with Alicia."
About the actor: "When we were casting Naomi, we wanted an actor who had the gravitas the role required while still bringing humor and levity to the character," said Chambliss. "When our wonderful casting team floated Jenna's name to us, we all looked at each other and said, 'Yes, she's Naomi.' Fortunately, Jenna thought so too."
---
Which character/actor are YOU most excited for in Fear's fourth season? Hit us up in the comments and keep up with Entertainment Weekly for their coverage of Fear the Walking Dead AND The Walking Dead in this week's new issue.