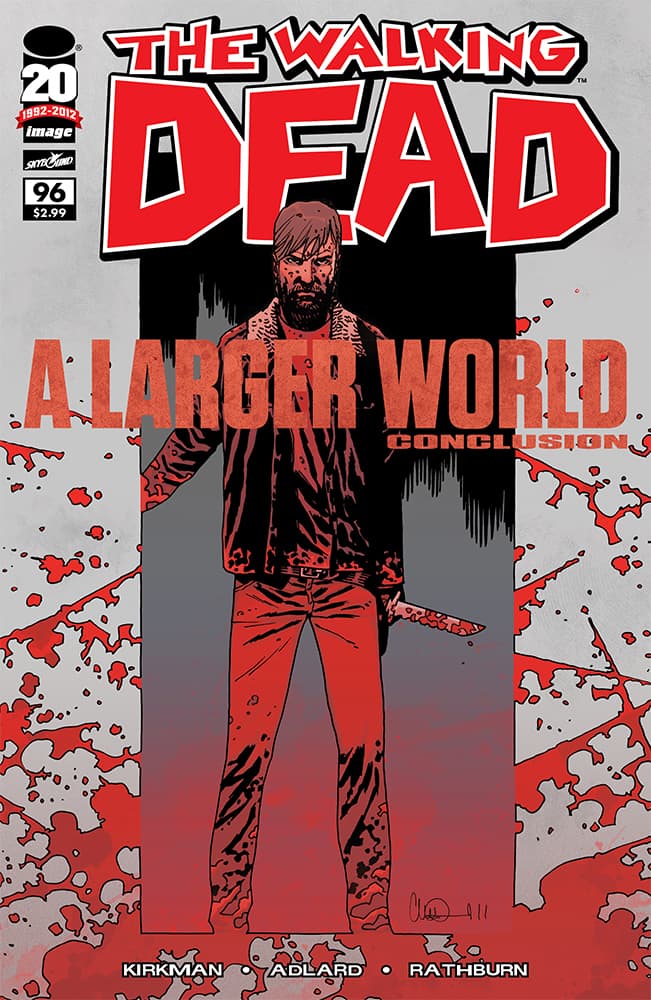 The Walking Dead #96
A LARGER WORLD, conclusion
THE ROAD TO ISSUE ONE HUNDRED STARTS HERE AS 'A LARGER WORLD' CONCLUDES! Will Rick's community join the network? Will they enter into an era of unprecedented peace and prosperity – or has Rick ruined that for everyone? Has he now made more, deadlier enemies for them to deal with?