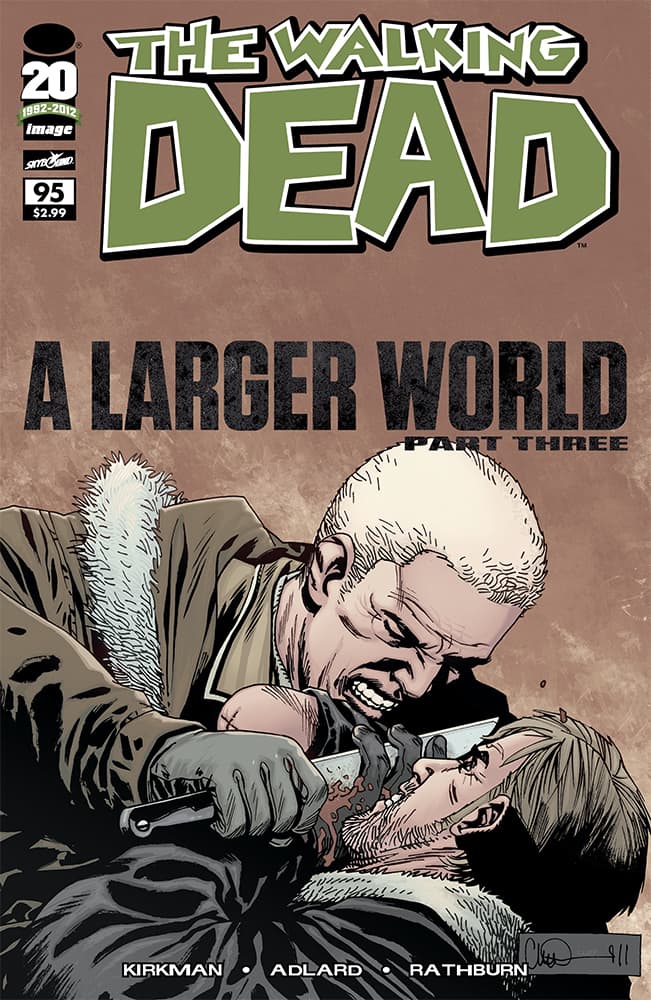 The Walking Dead #95
A LARGER WORLD' CONTINUES. Rick and his group are welcomed into a new community, lead by a new charismatic leader. Rick has experienced this before. Is this the beginning of a new era of peace for Rick and the others… or is this man every bit as dangerous as The Governor?
MoreThe Walking Dead
AMC announced that their third Walking Dead series, The Walking Dead: World Beyond will premiere in April 2020 and only ...