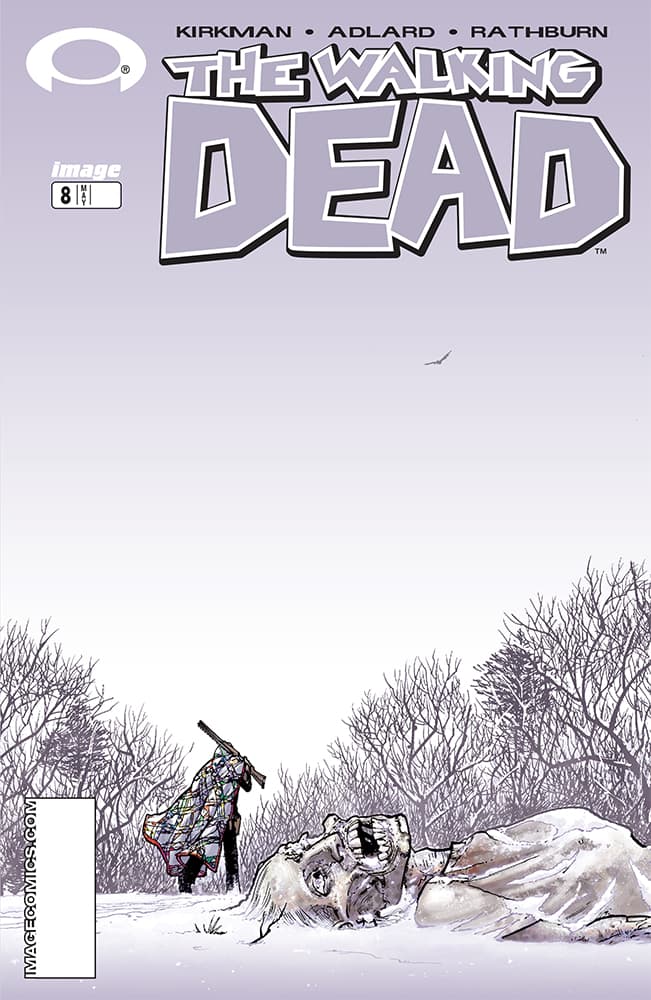 The Walking Dead #8
The search for suitable shelter continues. Rick and crew find themselves at the mercy of a harsh winter that makes their arduous journey that much more difficult. For months they've looked for something to take their minds OFF the zombie threat at hand… and now that they've got it; they're in more danger than ever before.
MoreThe Walking Dead
AMC announced that their third Walking Dead series, The Walking Dead: World Beyond will premiere in April 2020 and only ...