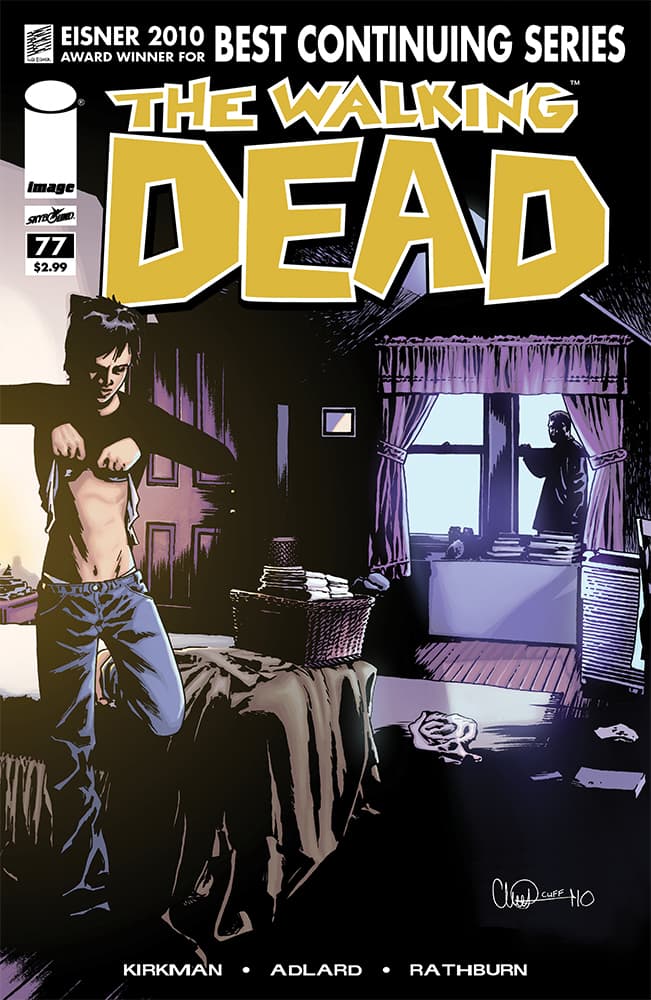 The Walking Dead #77
No one can be trusted. Critically acclaimed, fan-favorite The Walking Dead depicts the harrowing aftermath of a zombie apocalypse. Rick Grimes, a small-town police officer from Cynthiana, Kentucky, woke from a coma to find the world he knew was gone, and zombies dominated the earth. Now he and his young son struggle to survive, battling "roamers," cannibals, starvation . . . and his fellow humans. Harrowing, unpredictable, and emotionally devastating, The Walking Dead is THE zombie series of the 21st Century. SOON TO BE A TELEVISION SHOW ON AMC!
MoreThe Walking Dead
AMC announced that their third Walking Dead series, The Walking Dead: World Beyond will premiere in April 2020 and only ...