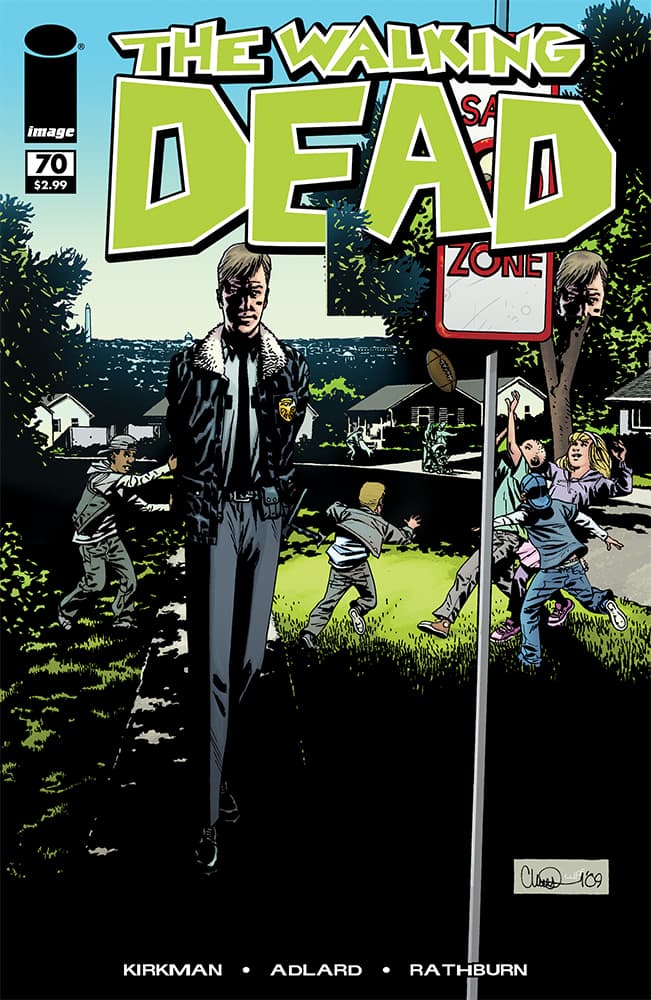 The Walking Dead #70
Behind these walls everyone has their place; everyone has their job. There is no danger, there are no threats… everyone has hope. Will it last?
MoreThe Walking Dead
AMC announced that their third Walking Dead series, The Walking Dead: World Beyond will premiere in April 2020 and only ...