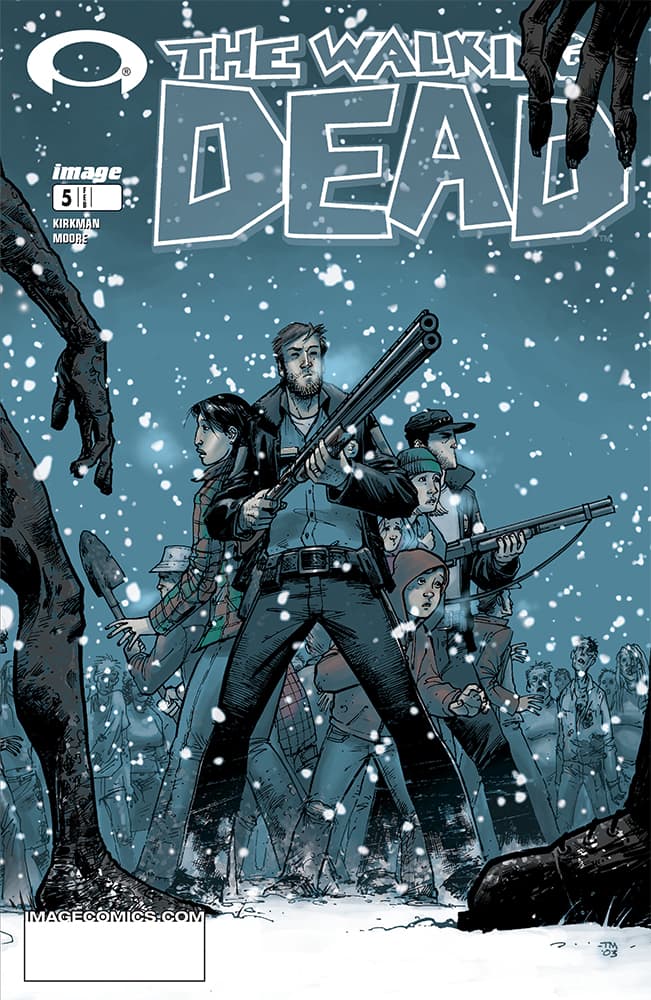 The Walking Dead #5
It was only a matter of time before their camp was attacked…and that time has come. Rick Grimes and company find themselves surrounded by zombies. Who will die, who – if anyone – will survive? Who will be the next to join the walking dead?
MoreThe Walking Dead
AMC announced that their third Walking Dead series, The Walking Dead: World Beyond will premiere in April 2020 and only ...