The Walking Dead Mid-Season Premiere is now less than a month away. Most fans have a good idea of the major story point *ahem Carl* but the details surrounding it are still muddy. Thanks to TV Line, we can show you a slightly clearer picture of the episode that will change The Walking Dead forever.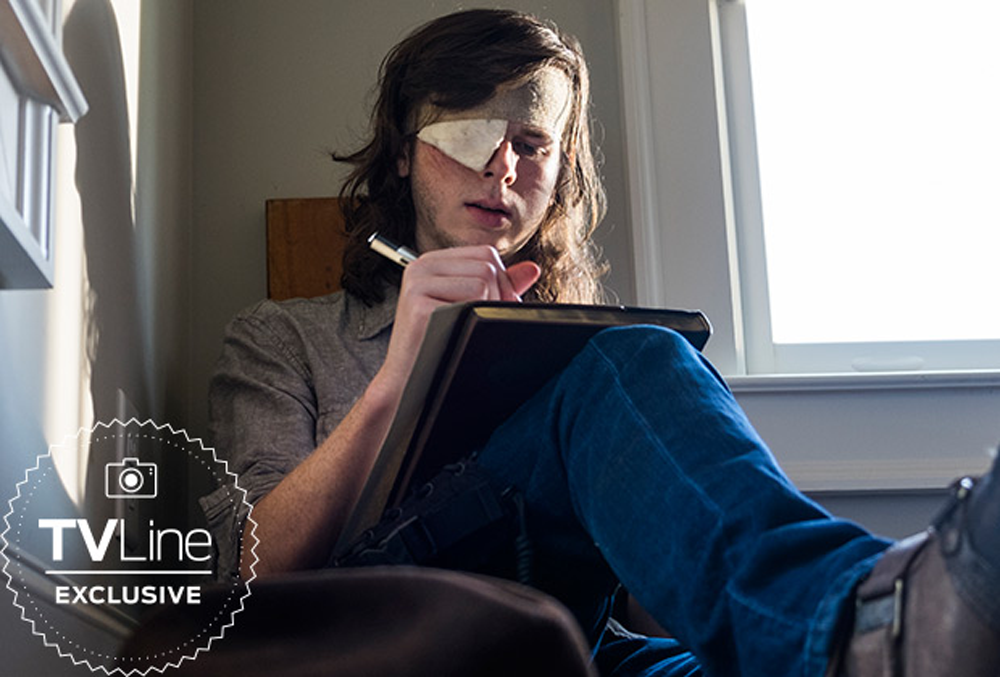 This first image occurs BEFORE Negan's attack on Alexandria and shows Carl writing a letter. We got our first peek of this pre-attack Carl from Entertainment Weekly. This farewell letter business was also teased in a promo image of the episode, showing Carl handing his sister Judith a letter (pictured below). "I can't say exactly what happens, but there is a story there and there are remarkable performances by everybody involved, led by Chandler Riggs," current Showrunner Scott Gimple told EW. "And a certain compulsion is given to the story, certain ideas and wishes and even reveals with incredible importance to this season in the overall story."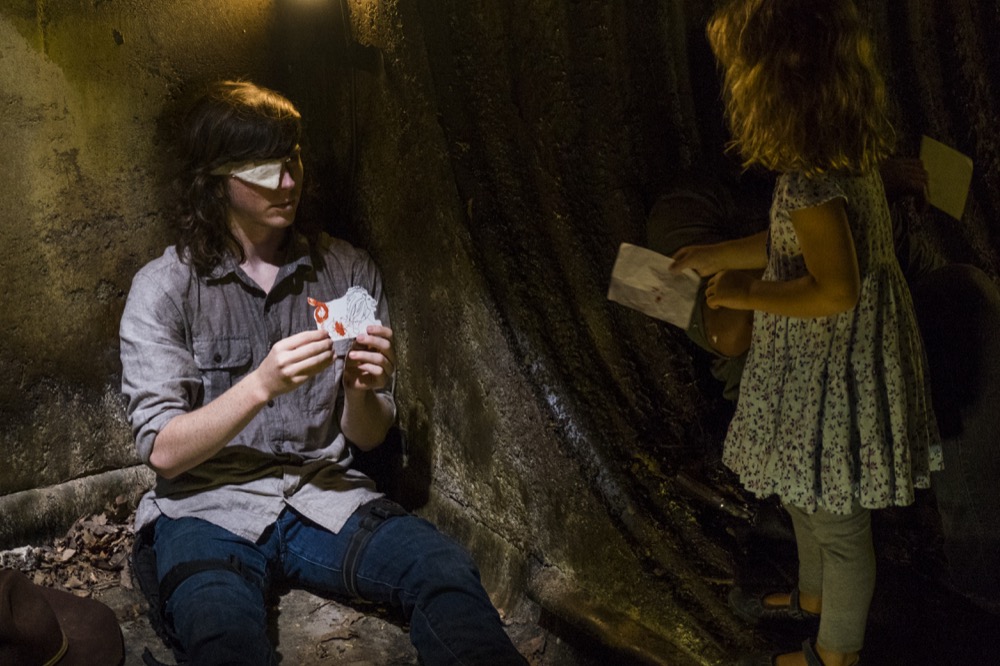 ---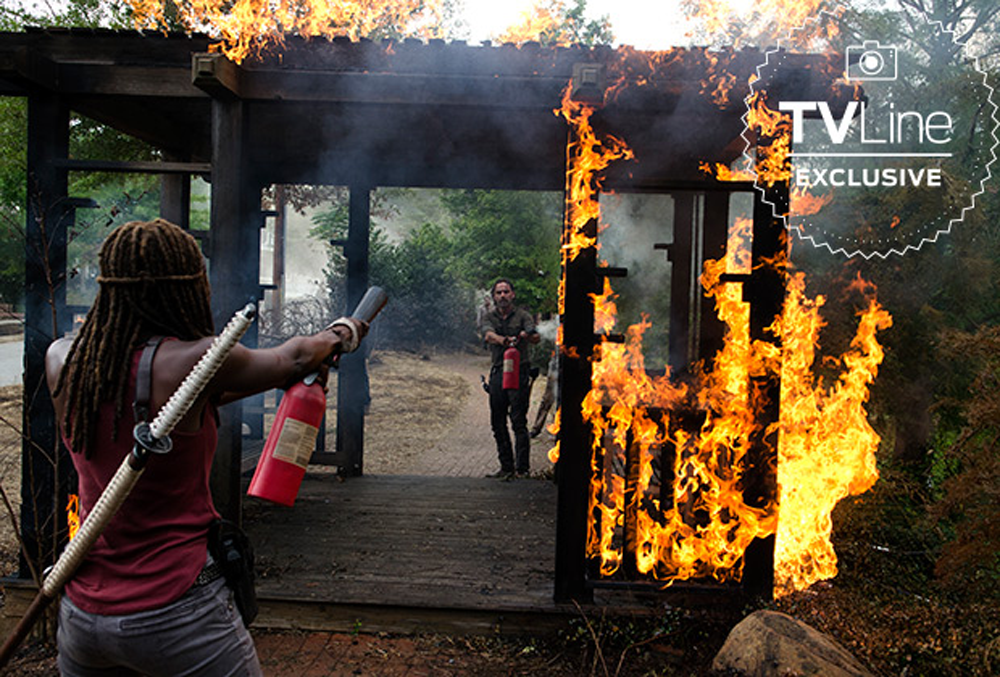 This second image comes AFTER Carl's demise in the Mid-Season Premiere. Negan and The Saviors have departed Alexandria and Rick and Michonne are left to deal with the town's remains. In this picture, we see them putting out a burning gazebo as they reel from the horrific events of the night before. So yes, this is one the first looks we have of The Walking Dead without Carl. "It's definitely weird not being a part of it," Chandler Riggs recently told EW of the show moving on without him. "But it's really cool knowing that my character still has a legacy that was left behind. Carl wasn't being forgotten. He might be gone, but he's leaving behind something that's going to last for a long time."
---
Expect to see more images from the Premiere in the coming days and weeks. The Walking Dead returns on AMC Sunday, February 25th at 9PM.