Fear the Walking Dead's fourth season keeps getting bigger and better. Evan Gamble, who's known for his work in Hap and Leonard, The Vampire Diaries, and American Sniper will be joining the cast of The Walking Dead spin-off, which is currently filming in Texas. Garrett Dillahunt, Jenna Elfman, Maggie Grace, Kevin Zegers, and The Walking Dead's own Lennie James have already been added to a season new Executive Producer Scott Gimple calls "giant-sized."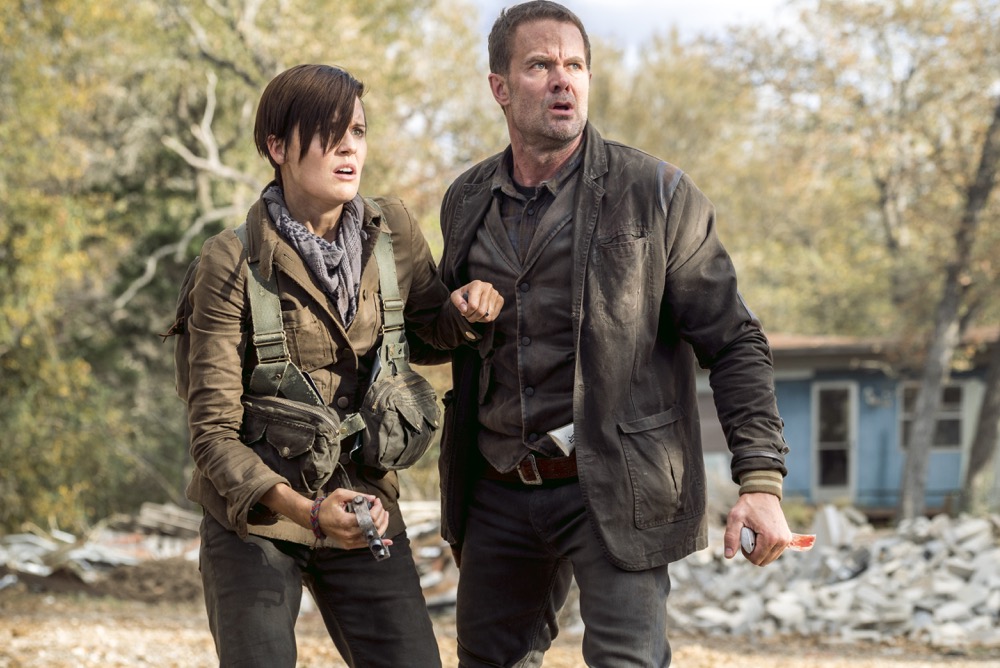 (Maggie Grace as Althea, Garret Dillahunt as John Dorey in Fear the Walking Dead Season 4)
---
So what can we expect from Gamble's character? According to Deadline Hollywood, "Gamble will play Ennis, a rough-around-the edges type who only really cares about himself." This news comes on the heels of Entertainment Weekly's exciting character reveals of the other new additions to the cast. Walking Dead EP Gale Anne Hurd welcomed Gamble to TWD Family right as the news broke:
Hey #FearFamily — please join me in welcoming @TheEvanGamble to #FearTWD https://t.co/eOQX12tNYv

— Gale Anne Hurd (@GunnerGale) January 27, 2018
---
Outside of acting, Gamble is a Texas native who is also a talented musician. Keep up with his acting and music on Twitter and enjoy his newest recording on YouTube. Also, be sure to catch more Fear news in our new video outlining everything we know about Fear Season 4 so far (Gamble excluded):
---
Fear the Walking Dead Season 4 premieres on AMC Sunday, April 15th at 10PM following The Walking Dead Season 8 Finale.